Game Guides
Tips and Tricks for Dragon Storm Fantasy on PC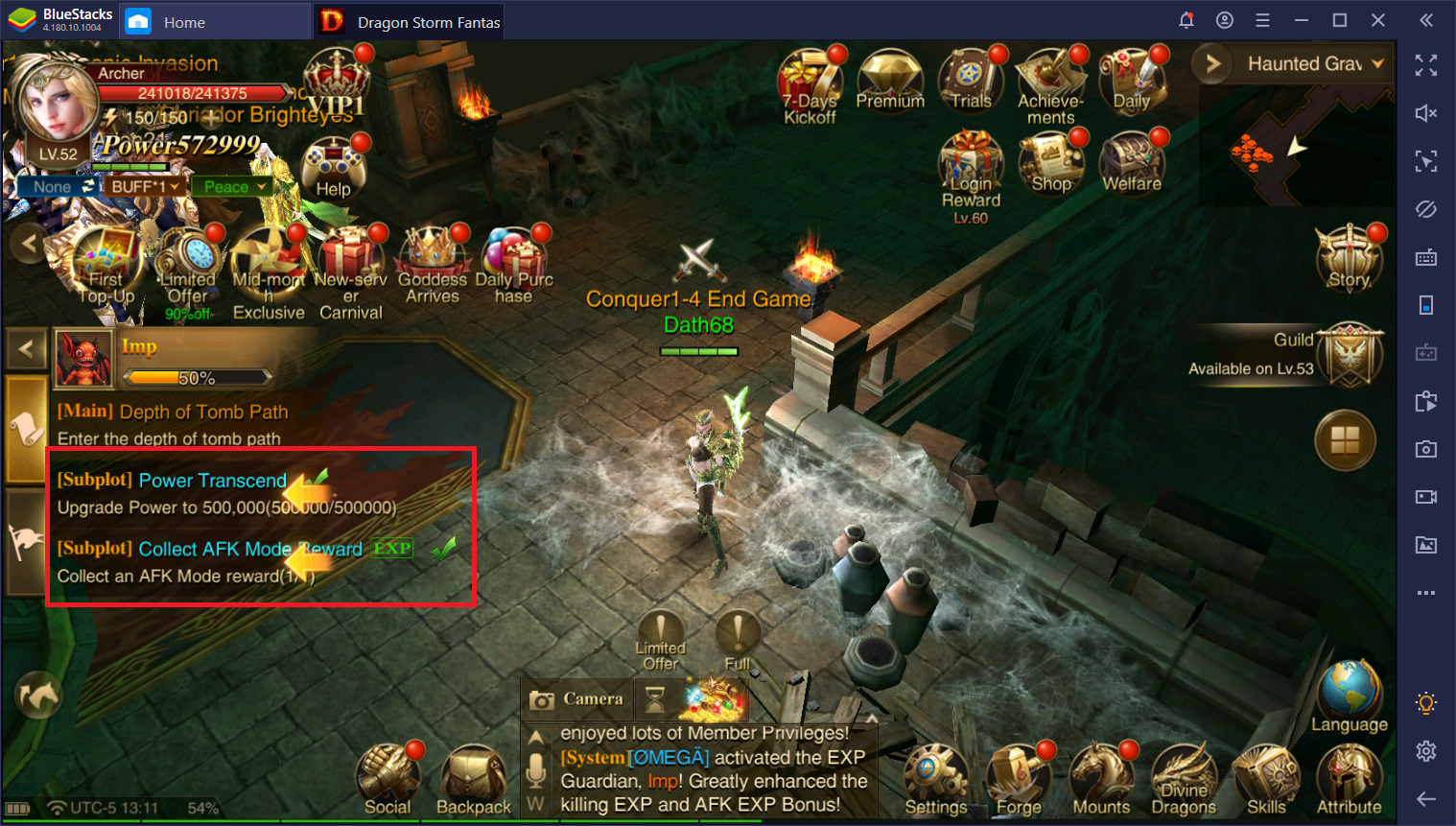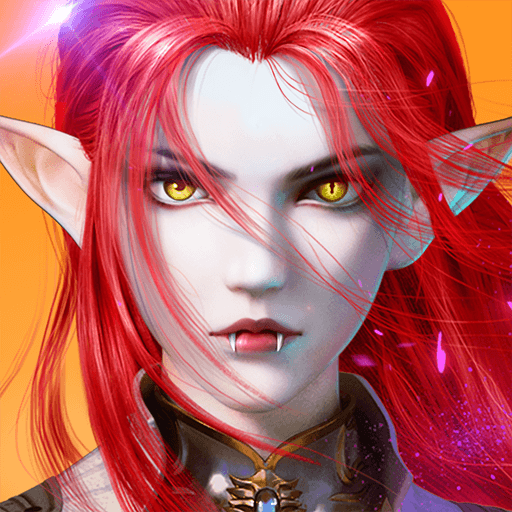 Dragon Storm Fantasy is a curious mix of MMORPG with idle game in the sense that, while you can run around exploring the world and dealing with bad guys, you can also continue to farm and grind even while offline. However, the game also offers plenty of automation to improve the grinding experience and, while these tools are quite handy, they make it a bit harder for committed players to understand what they must do in order to progress.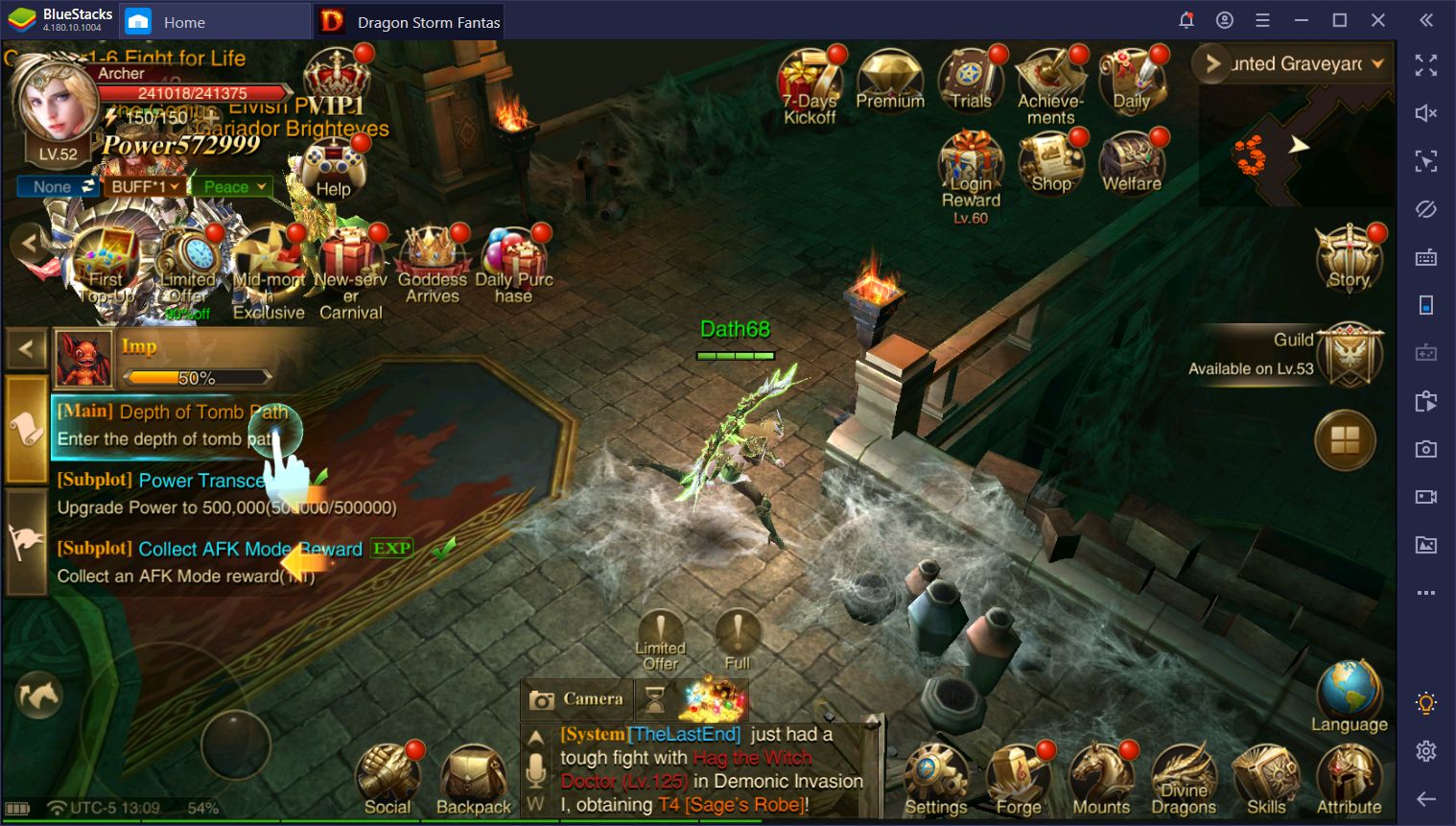 Luckily, we compiled a list of five important tips and tricks that you can use in Dragon Storm Fantasy to get your bearings and focus your efforts on the tasks that truly matter.
1. Remember to Claim Your Quest Rewards
Dragon Storm Fantasy is quite practical in the sense that it conveniently gives you a list of tasks you can complete in exchange for many different rewards. However, what the game fails to mention is that, once you complete these tasks, you don't receive the quest rewards automatically. Instead, you have to manually click on the quest to claim your prizes. We know this might be a silly tip to list here, but considering how we spent almost six hours without claiming our prizes since we thought they were given to us automatically, we suspect some other players might experience the same issues.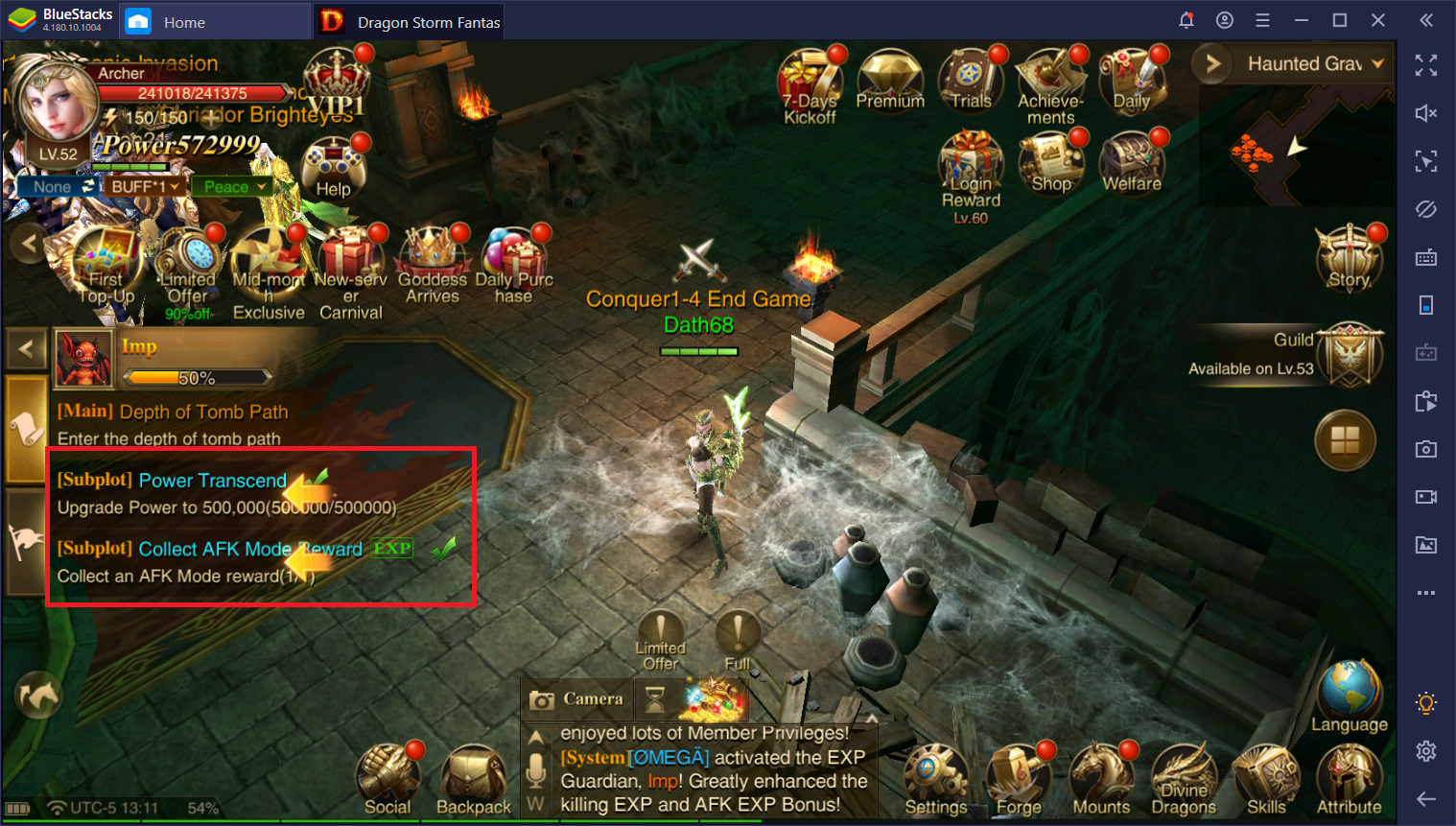 So, long story short, remember to check your quest list often, and don't forget to actually click on the missions once you complete them in order to get your prizes; some of these rewards are actually quite significant and important!
2. Keep Farming (Even While or AFK or Offline)
We've mentioned on several occasions how Dragon Storm Fantasy, aside from being a fantasy MMORPG properly, also borrows elements from idle games. In this sense, while you can definitely run around Arcus completing quests and powering up your character, you can also continue to farm and grind offline through the game's AFK mode.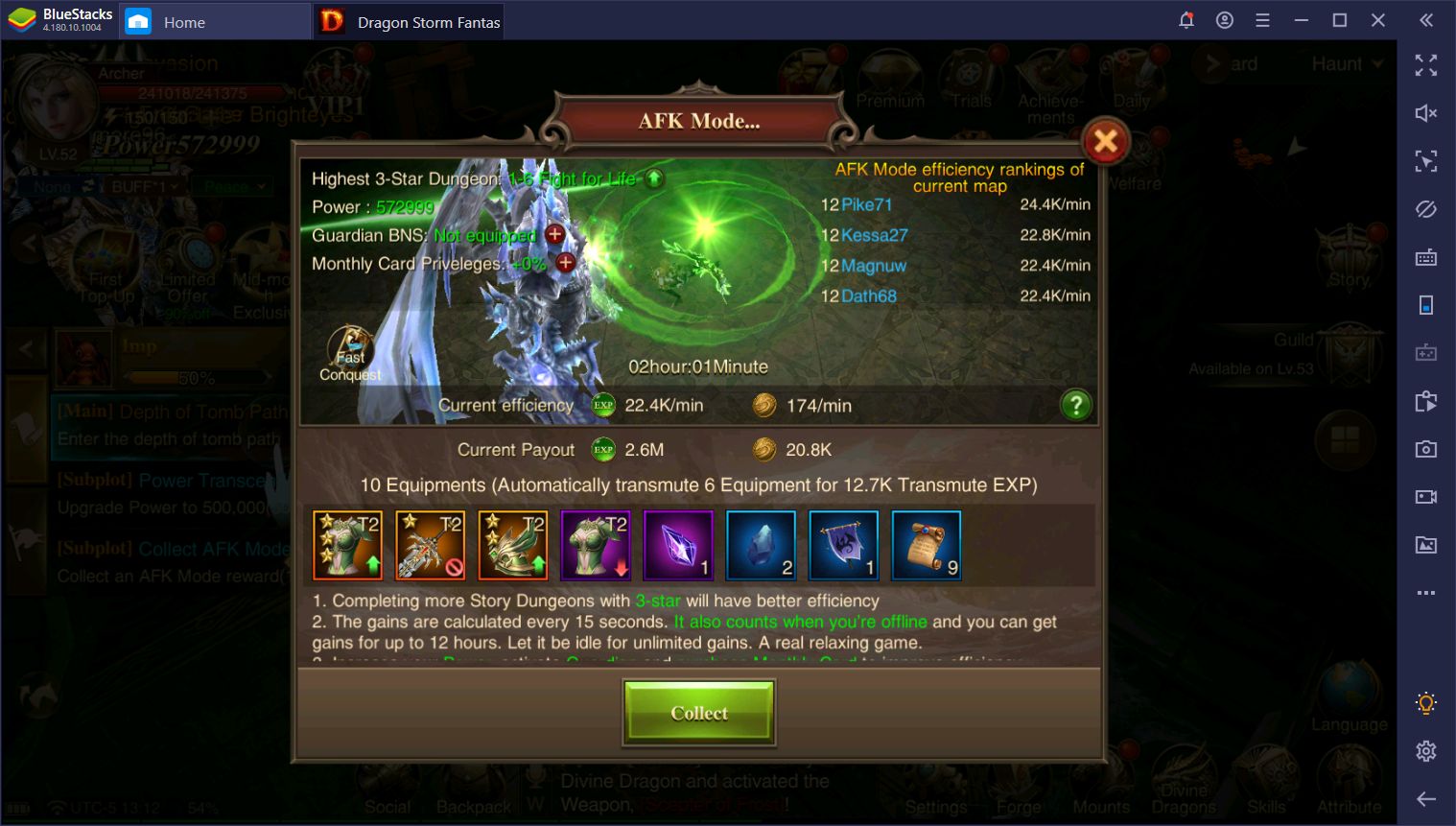 Much like games like AFK Arena, and Aurora Legends, your character in Dragon Storm Fantasy continues to farm and grind for you, even while you're AFK or offline. In this sense, even if you're standing around in town, not doing anything, your character will enter AFK mode automatically, and you will be able to farm for resources. If you're on BlueStacks, you can essentially minimize your emulator while doing something else on your PC, and then coming back to a chest full of AFK rewards.
Your AFK rewards, however, cap at 12 hours, so make sure to visit often to keep your chest empty so that there's always space in it to continue farming. Furthermore, as opposed to what the mechanic is called, you don't actually need to be AFK in order to farm these resources. In fact, even while you're playing normally, your AFK rewards continue building up.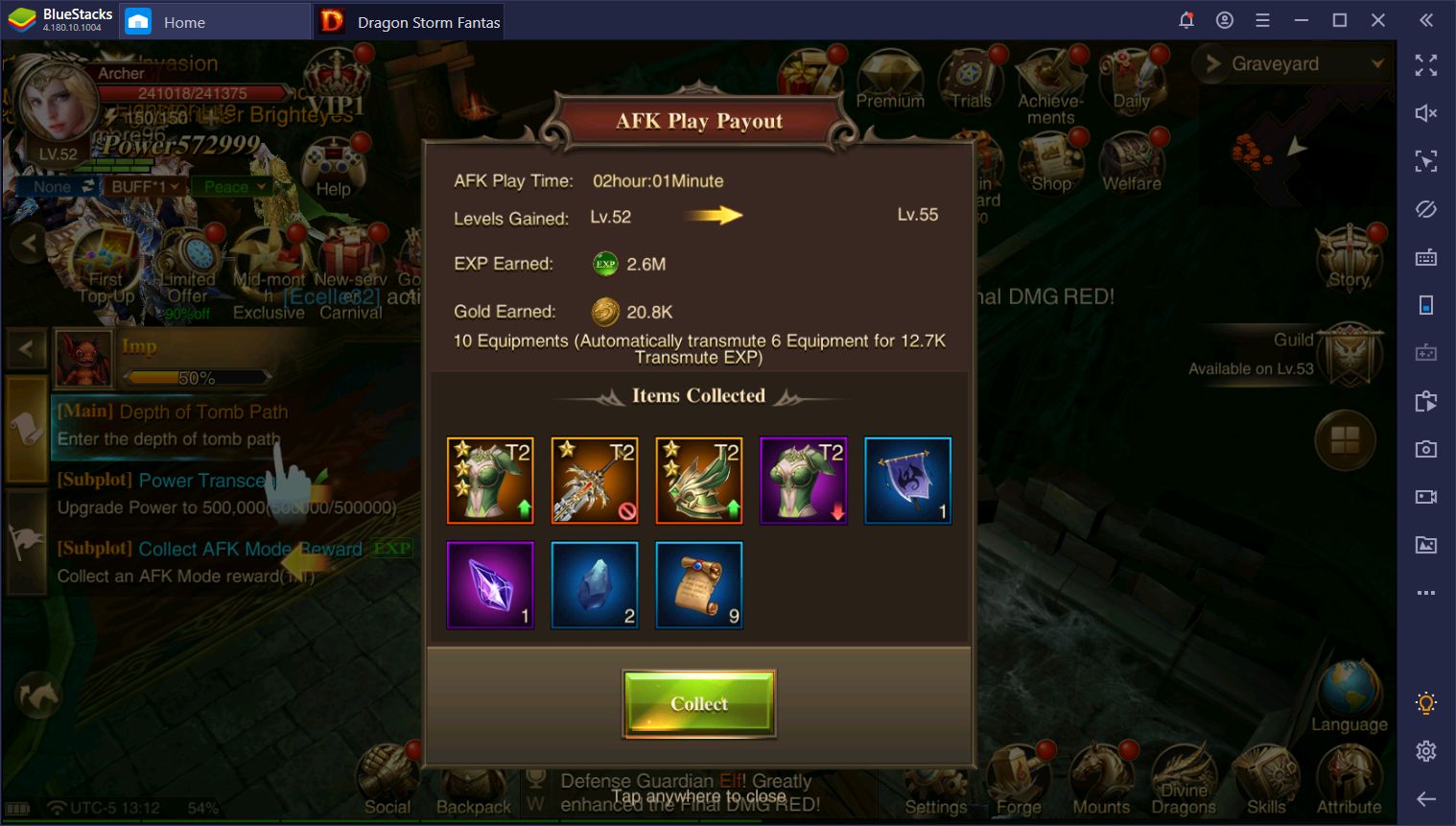 Keep in mind, however, that there are many ways to improve your efficiency at AFK grinding. The most straightforward method is completing Story Dungeons with a rank of 3 stars. The more dungeons you beat, the more efficient your AFK grinding and you'll be able to generate more resources per minute.
3. Complete Your Daily Quests
This goes pretty much without saying and is something you can apply to virtually any MMORPG, even the ones for PC. The daily quests in Dragon Storm Fantasy are some of the most important tasks, which allow you to gradually progress and strengthen your character by offering plenty of important rewards.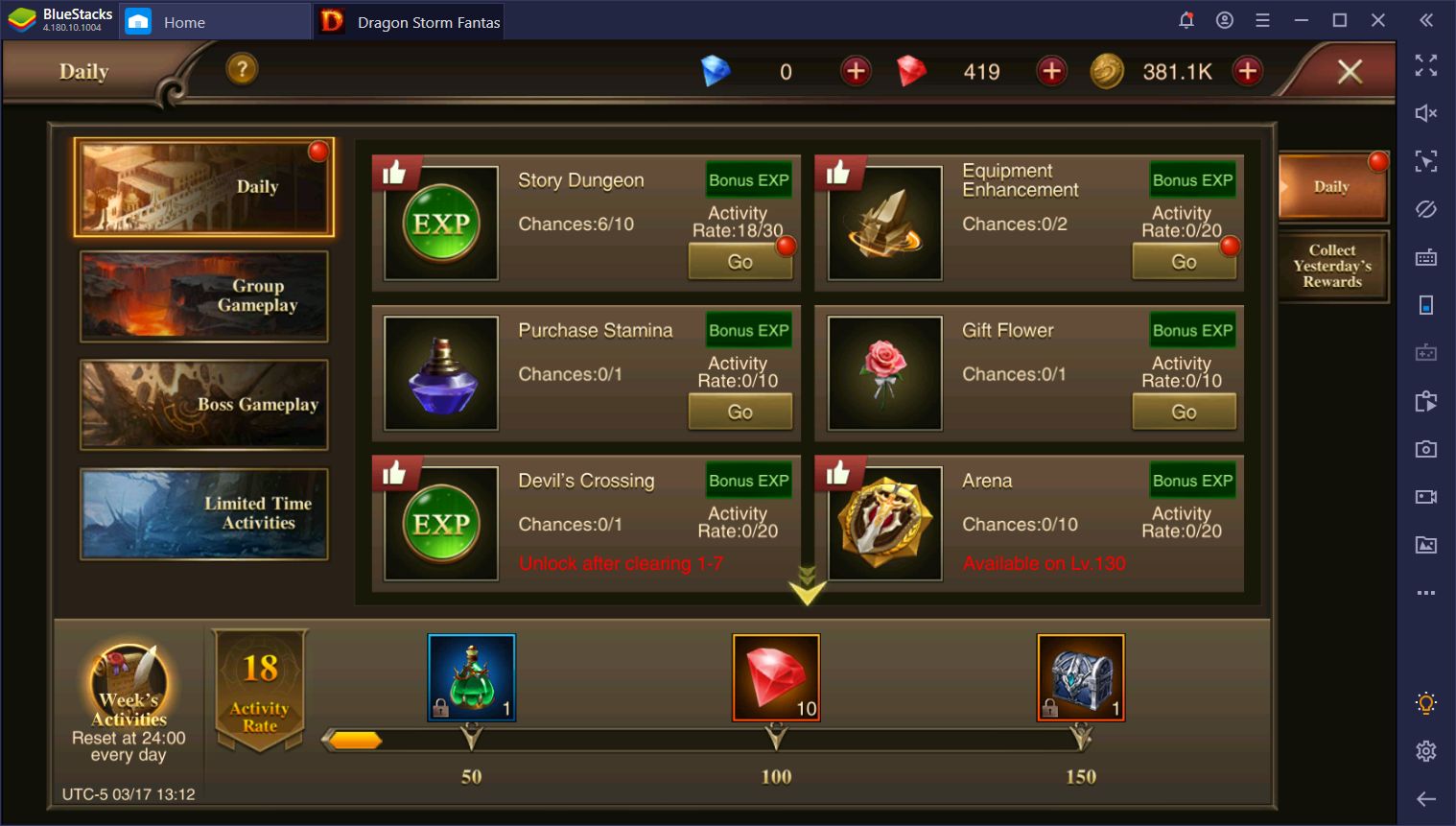 Some of these daily tasks include the Devil's Crossing, the Divine Dragon Instance, the Mount and the Wings Dungeons, the Bounty Quest, the Treasure Vault, and the Arena, among a few others. All of these locations offer challenges that reset every day, and which reward the player with a plethora of useful materials including gold, upgrade materials, and other currency for purchasing useful goods.
For this reason, you should always check your list of daily tasks as soon as you log into the game, and complete the ones that are in your power. Feel free to read our guide on the daily tasks in Dragon Storm Fantasy if you wish to learn more about these assignments.
4. Level Up Fast
While leveling up and powering up your character is the objective in most games, it's even more important in Dragon Storm Fantasy as many features and game modes are locked behind a level requisite. In this sense, as you level up, you gain access to new features and dungeons which, in turn, grant you the opportunity of scoring different items and loot. Because of this, you'll definitely want to rush your leveling experience in this MMORPG.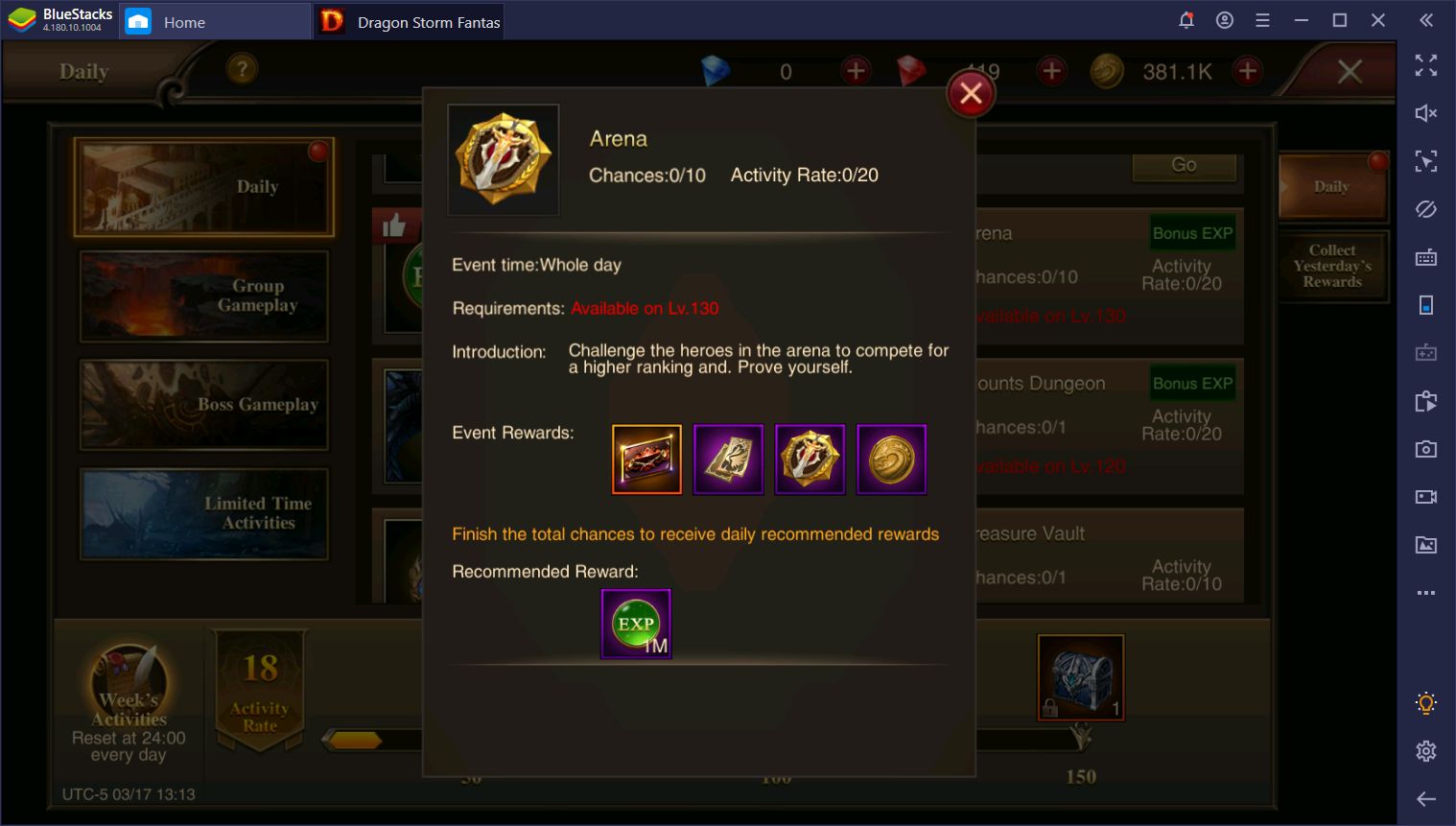 Luckily, when it comes to increasing your level in Dragon Storm Fantasy, there are quite a few ways to go about this, including, but not limited to, doing some of the daily quests we mentioned above. However, there are also many events and unique opportunities of leveling up in the game, which you should always keep in mind when they pop up.
If you want to learn the details on how to level up fast in Dragon Storm Fantasy, we recommend reading the guide we prepared on the topic, which you can find in our blog.
5. Use BlueStacks to Further Improve Automation and Control
While there are really no shortcuts when it comes to improving and progressing in Dragon Storm Fantasy, BlueStacks can help to further enhance the mechanics that are already in place. For instance, even though you can already automate dungeons and quests in the game, you can also use the Macro Recorder to automate even more features. In this sense, while you can rely on the game to auto-battle and clear levels for you, you can use our macros to automate navigating through the menus, for a truly hands-off experience.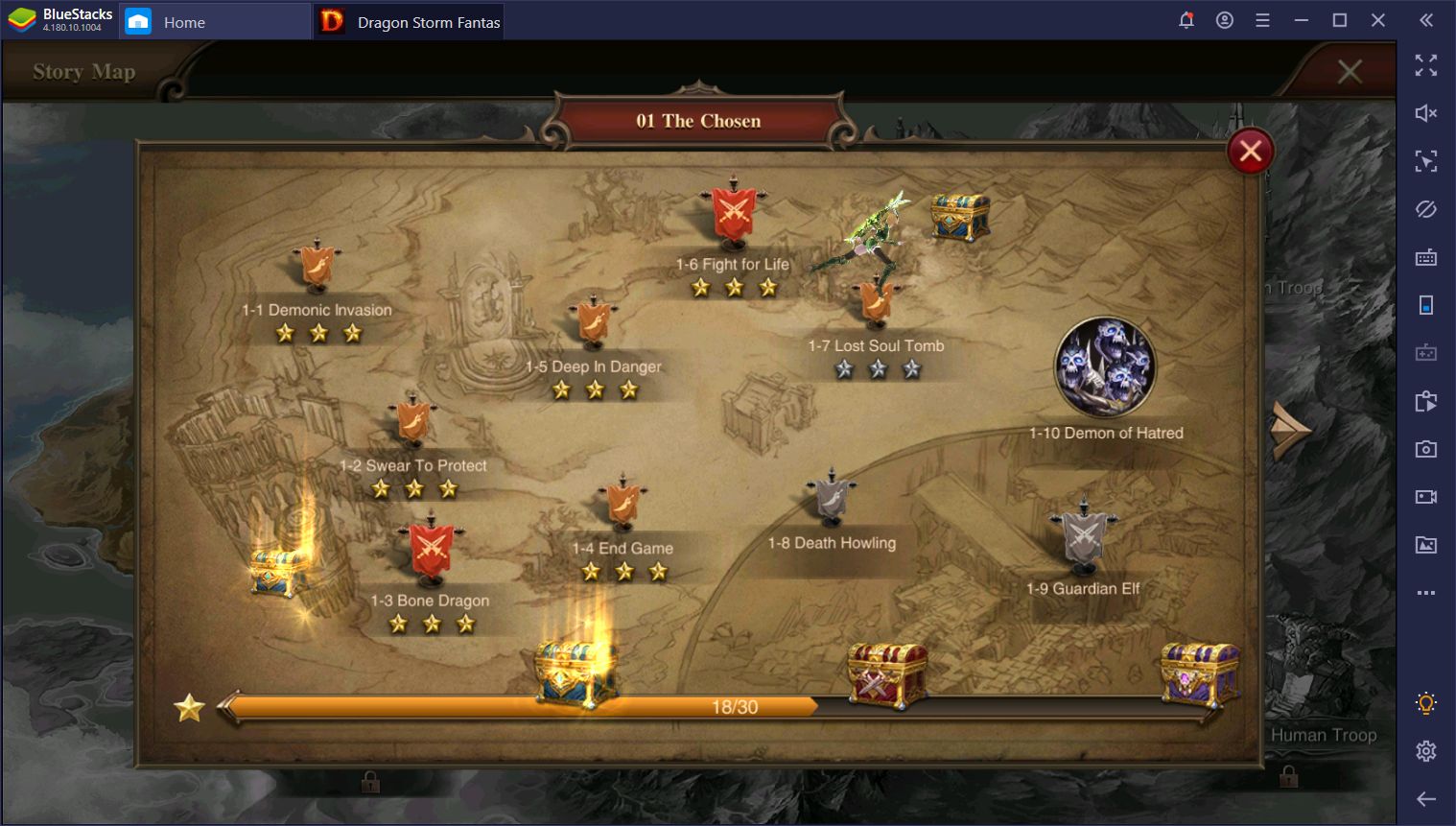 Furthermore, while the Macro Recorder is great for improving automation, the Keymapping Tool is ideal for those moments when you actually have to play the game manually. There are many ways you can configure your control schemes to optimize your experience with Dragon Storm Fantasy, which we explain in our BlueStacks usage guide.