Game Guides
How to Play Epic War: Thrones on PC with BlueStacks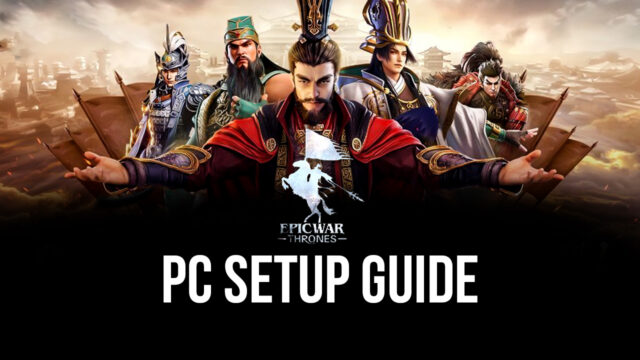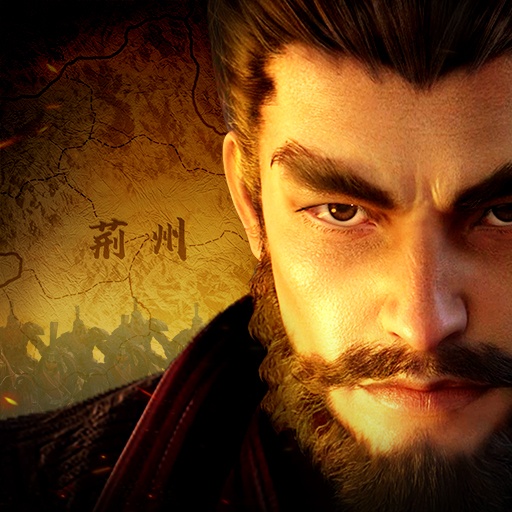 We're inviting you to play Epic War: Thrones, an eastern-style real-time strategy game that uses traditional elements that RTS games are popularly known for, with a little extra twist to make it more appealing to newer audiences. The game truly entices the players from both older and newer generations to try out the game and get immersed in the unique gameplay that this genre offers. The story is enough to drown you in fun content that even gives you extra incentive to try it out.
Real-time strategy games have always been a popular genre because they allow players to use strategic thinking to gain an advantage in the game. Players who are good at planning ahead and making use of limited resources efficiently are rewarded by being titled the strongest people on the server. For years, the art of warfare has leaned towards the sharpest generals; the only question is whether you are one of those people or not. Enhance your experience as you play this game on your PC!
How To Set Up Epic War: Thrones on BlueStacks
Playing Epic War: Thrones on your PC with BlueStacks is a significant upgrade to doing it on your mobile phone. The game can be especially dull if you're using your phone to play the game all the time, because there's a long wait time before tasks finish. Closing and opening the game on your phone isn't the ideal way to go because you still need to monitor your progress as you play. All of these issues are solved if you install this game on your PC with these simple steps:
Download and Install BlueStacks

on your PC.

Complete Google Sign-in to access the Play Store, or do it later.

Look for Epic War: Thrones in the search bar at the top-right corner of the Game Center or at the Google Playstore.

Click to install Epic War: Thrones from the search results.

Complete Google Sign-in (if you skipped step 2) to install Epic War: Thrones.

Click the Epic War: Thrones icon on the home screen to start playing.
Useful Features When Playing Epic War: Thrones
Not sold on the idea of playing a mobile game on your computer? Say no more! There's a lot of reasons why a lot of smartphone users have made the switch to play their favorite Android games by using BlueStacks. The platform offers users a ton of ways for players to take advantage of features that aren't usually available in smartphones because of the limited capabilities that a handheld device offers. We've listed down some useful examples that might make you change your mind.
The Multi-Instance Function is a feature that allows players to play multiple games at the same time using the BlueStacks Multi-Instance Manager. This feature will allow the player to multitask their games without having to close and open the active window just to get to another game. You can even place all of your instances side-by-side so that it's easy to monitor the progress in one instance while using another one.
Epic War: Thrones is a game that really shines when you're using this feature. There are two ways you can use this feature to achieve your in-game successes. The first is to keep Epic War: Thrones open while you play other games without having to stare at countdown timers all the time. This way, you can always monitor and carry out activities freely while you play other games. The next method is to create multiple accounts that you can use to control and create your very own legion that you built in one computer.
The Macro Feature is a neat function that allows the player to create automatic commands that will help them accomplish repeatable tasks. It's so easy to use; all you need to do is record what you're doing and you'll have the option to replay it at a later time. Users can also do a bit of customization to the commands outside of the record by setting the number of times they want to repeat the action or the delay in between intervals.
Epic War: Thrones benefits so much from this function because it uses a lot of repeatable commands. Players that don't like continuously logging in to gather resources or upgrade buildings can create a custom macro that will help them do just that. This then eliminates the important and boring tasks while you're left to enjoy the action-packed parts such as attacking other players. Once you've figured out how to create one macro, we can assure you that you'll make a lot more after.
Eco Mode is another useful feature for users, especially for people with low-spec machines. As you may already know from its name, this feature simply allows players to undergo eco mode, which is basically just a power reduction function that makes your instance run using as little processing power as necessary.
Epic War: Thrones isn't necessarily as action-packed as other games, so leaving it on eco mode most of the time is especially good for the user and their computer. It has some benefits outside of the player's household as well because it helps lower the environmental problems caused by excessive use of electricity. We suggest you use it whenever you're playing any BlueStacks game.
Become a Mighty Conqueror in Epic Wars: Thrones!
Becoming a general that leads a great number of people through a land ravaged by war and destruction can be a tough task. It will take someone extraordinary to lead a small village and make it an empire that's feared across the land. Use a combination of strategic thinking and patience to rise up the rankings and become the most powerful conqueror the server has ever seen!
Epic Wars: Thrones is free-to-play and one of those games that really shines when you've played countless titles from the same genre. Once you've established your base, it's time to show the server what you've got by surviving until the end of the season. This is only the first step of many that will either make you or break you. Either way, the result will leave you wanting more than ever to prove that you are the greatest name this game has ever seen.