Game Guides
How to Play Kiss of War on PC with BlueStacks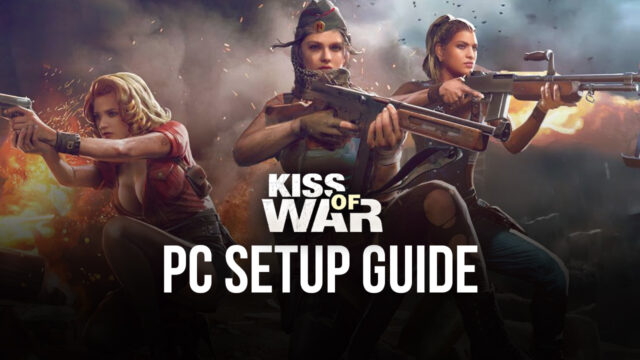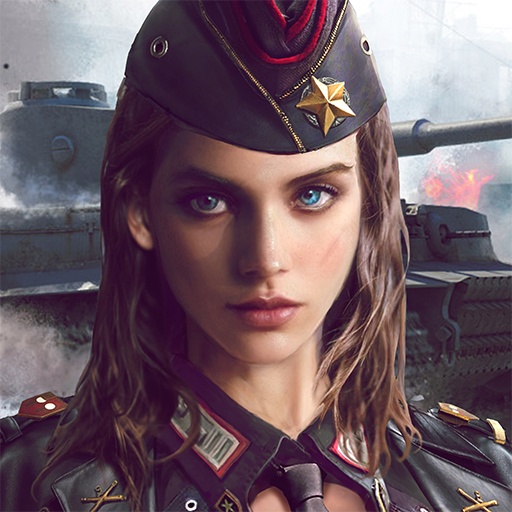 Interested to play Kiss of War? It's time to prove that you have what it takes to become a top commander in a world distraught by war and chaos. Kiss of War is a brand-new addition to the increasingly popular real-time strategy genre where players will be tasked to maintain their own basecamp by providing it with the means to acquire resources, all while defending it from outside threats such as AI invaders and even other players. Do you have what it takes to win the war with your strategic decision-making skills?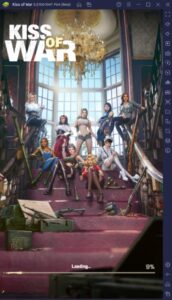 Kiss of War is a game where players will be given an essentially barren basecamp that they'll have to build up by collecting resources and constructing infrastructures. The game puts a heavy emphasis on crucial strategic gameplay since players are always faced with both economic and military threats that can lead to the destruction of their army. All this combined with a raunchy narrative to give the players even more incentive to complete tasks and reap their rewards.
How To Set Up Kiss of War on BlueStacks
Real-time strategy games are unforgiving in the sense that they promote the fact that players need to have it active almost all the time. Most people don't leave games on their smartphones open all the time since they use it for other tasks as well. However, if you have a computer, there is a way for you to have your favorite Android games active all the time and that is through BlueStacks! Download the #1 Android emulator today and play all of your phone games on your computer by following these steps:
Download and Install BlueStacks

on your PC.

Complete Google Sign-in to access the Play Store, or do it later.

Look for Kiss of War in the search bar at the top-right corner of the Game Center or at the Google Playstore.

Click to install Kiss of War from the search results.

Complete Google Sign-in (if you skipped step 2) to install Kiss of War.

Click the Kiss of War icon on the home screen to start playing.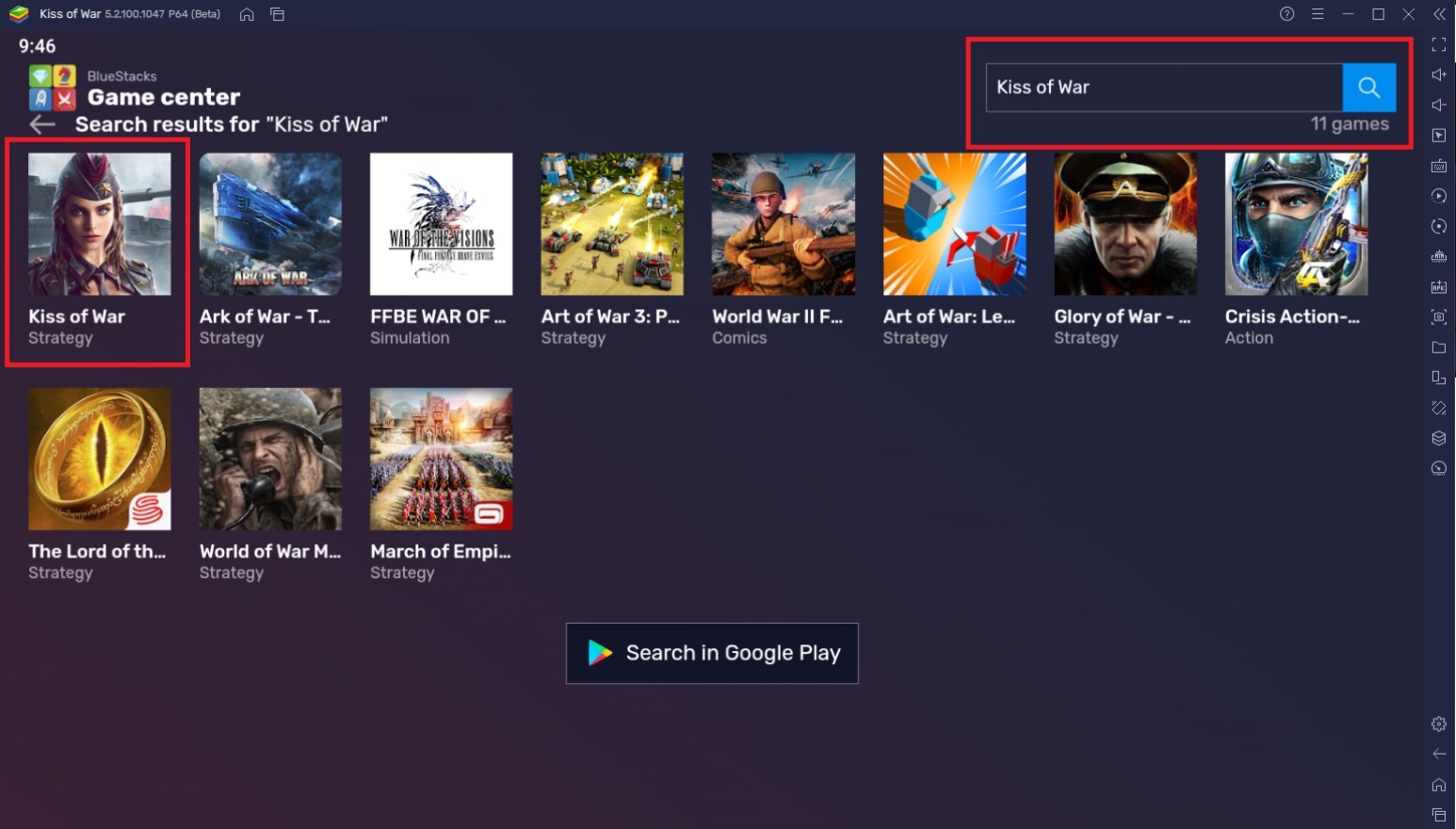 Useful Features When Playing Kiss of War
BlueStacks isn't rated the best for no reason at all! This Android Emulator has developed a reliable way of giving the players everything they ever wish they had playing on a phone. When it comes to gaming, everyone wants to feel comfortable knowing that they have the best tools to succeed and no other emulator does that better than BlueStacks for your Android games. Here are some of the features that you might enjoy when you start playing Kiss of War on this platform.
The Multi-Instance Function is a feature that allows players to open two or more instances at the same time. Essentially, you can have two or more games open side-by-side and the freedom to control whichever you want without the need to transfer between tabs or close your other instances just for it to work. If you like playing two games at the same time, you don't have to choose between the two anymore since you can play them simultaneously!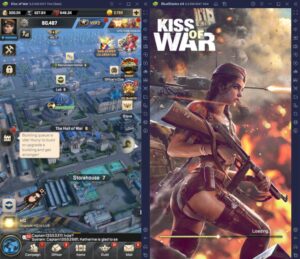 Kiss of War is an RTS game, meaning there's not much action to be witnessed once you start playing it. All you need to do is begin construction, training, and research every couple of minutes and you can do whatever you want. In that case, why not play an action-packed game on the side so that you can maximize your playtime by having all of your favorite games active on the same screen? You can also create multiple accounts in Kiss of War and play them all at the same time because, why not?
The Macro Feature allows players to create automatic commands that will perform specific tasks for the player. Macros are used for tasks that take a while to accomplish but have a linear and routine set of commands, as those tasks are likely to be boring or tedious to accomplish on a regular basis. Creating macros is done by recording how the player performs the commands, saving the timing and placement of the commands, and making it repeatable at a later time for the player.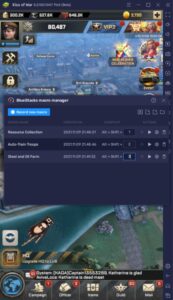 Tasks in Kiss of War such as collecting resources or training troops should be done regularly, but it's kind of a drag to wait for the timer to go down every few minutes. A good way to do these tasks regularly is to create a custom macro that allows the player to perform those tasks for them. There are other tasks where the macro might be useful too.
The Eco Mode is the perfect feature to round up this list. This feature, in short, cuts down the processing consumption of the instance you put it on, which allows your PC to run other programs better and save a lot of energy in the process. It's the perfect combination to both have multiple instances up, which can consume more energy than you'd think, and running one or two of them on macros.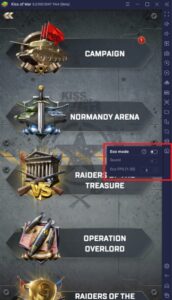 Kiss of War doesn't need that much attention, so you can leave it open in the background indefinitely. Even though it's not doing much, it's still consuming a lot of energy just by being open. This is why the Eco Mode feature was created and why it has become a blessing to a lot of players, especially those that run simple PC setups.
Survive the Deadly Kiss of War!
Kiss of War is becoming increasingly popular because of the exciting strategic gameplay and the satisfying narrative that it provides to the player. Even though you might feel that the pressure of commanding an entire army can be too large of a challenge, you'll realize that you have what it takes to become your very own general!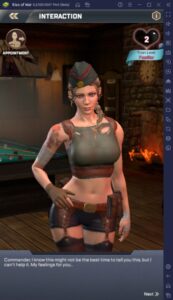 Choose from a set of countries that participated in WWII and lead them to victory in the war. The game features a raunchy narrative with some steaming-hot characters that act as your second-in-command throughout the war. With their help, you'll learn that you can find a little entertainment even in the middle of the bloodiest war.