Game Guides
How to Play Punishing: Gray Raven on PC using BlueStacks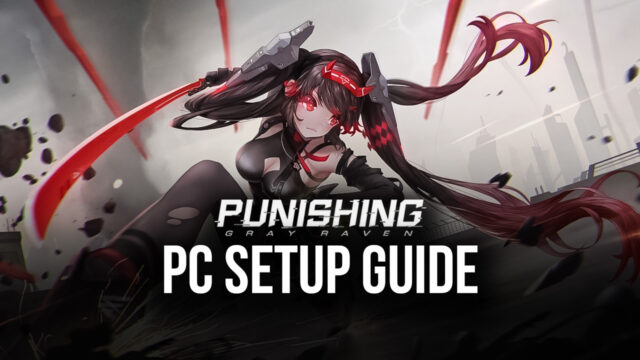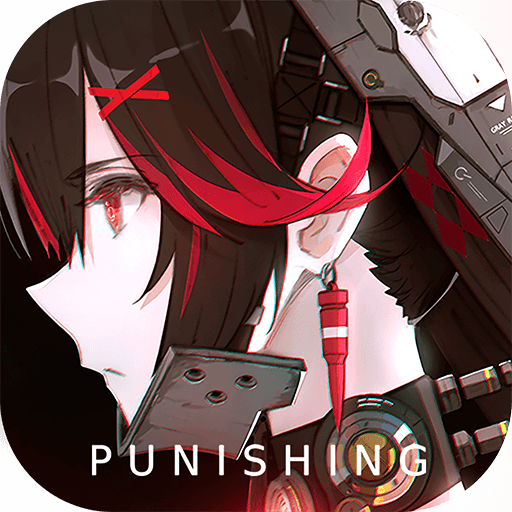 Punishing: Gray Raven is the hottest global release coming to global this year for both platforms – Android and iOS. Punishing: Gray Raven is a free-to-play Action RPG with stylized action combat and buttery smooth 60 FPS gameplay. The game is developed by Kuro Technology Pvt. Ltd and is already a popular title in the Asian regions. With the success in other regions, the developers decided to release the title globally with English localization for a better understanding of all players. The game follows a dark-themed story in a cyberpunk world where you are the commander of the great Gray Raven squadron and have to defeat the virus which has left the Earth in shambles called "Punishing". The game is a fast-paced, action combat RPG game where players have to time each type of attack and defense both. We at BlueStacks, are proud to be the official partner for Punishing: Gray Raven for the global release. You can also Play Punishing: Gray Raven in your browser on your PC or mobile without downloading. Click and Play instantly!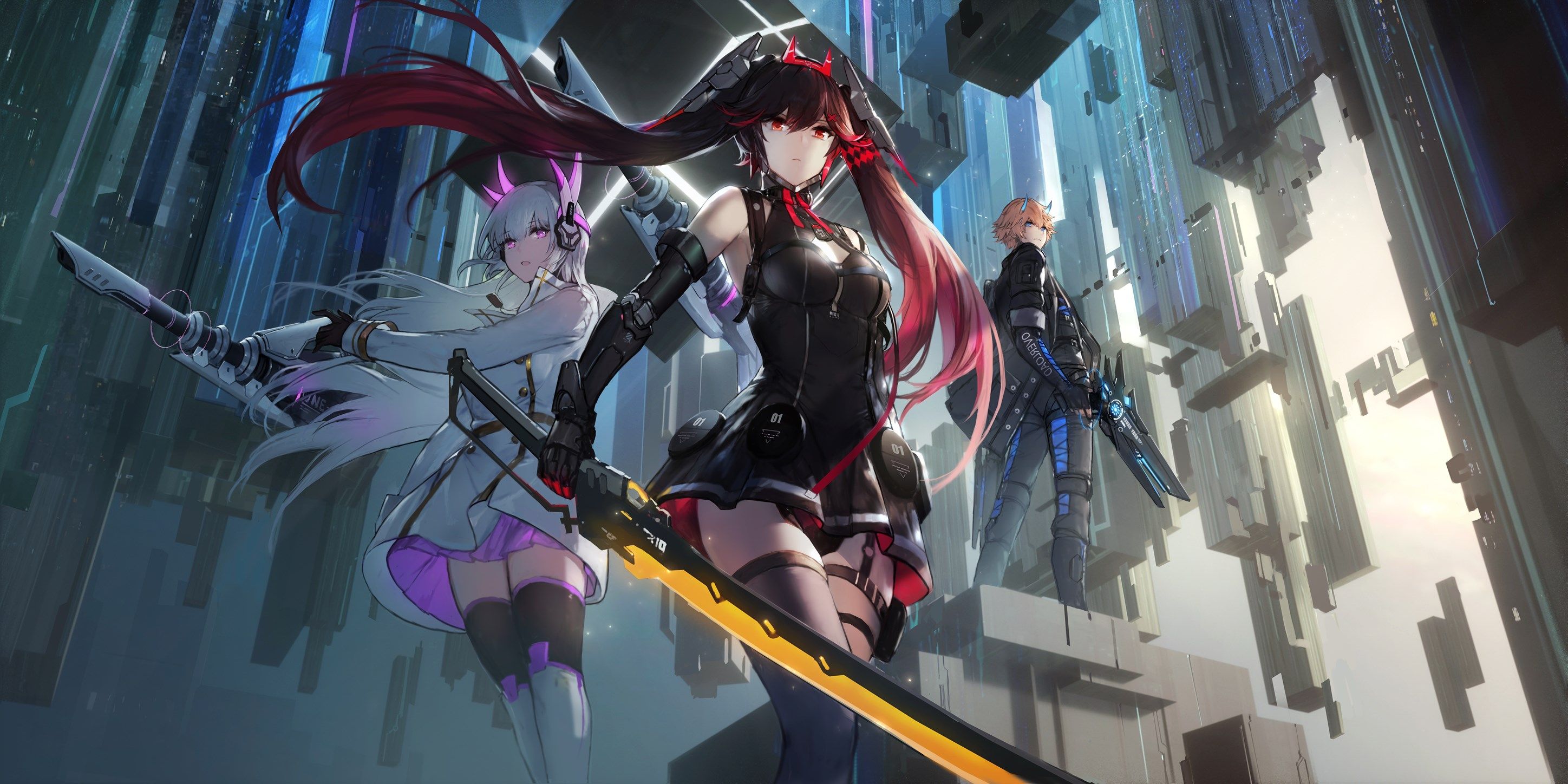 Punishing: Gray Raven is a hero collector game where players have to summon their favorite characters using the Gacha system. The gacha system is very generous, however it follows the usual traditions where the higher tier characters have a lower probability of being summoned. The game does give all players a guaranteed chance to obtain the characters and equipment using a pity system. Players can pull or summon for both weapons, heroes, and/or both in different types of banners – Weapon Banners, Hero Banners, and Composite Banners.
Do not worry if you are not able to hit the pity in a certain banner because the pity carries over to the next banner. The pity changes for banners depending on how rare the characters are and what the rates are. Generally, it's 80-100 for hero banners and 30 for weapon banners. The game takes 250 of the premium currency to do a single pull and you are provided with an ample amount of this currency. New players will also be given several different pre-registration gifts and a special rookie banner where they can summon at a guaranteed pity of 40 summons for an S rank hero. All new players for Punishing: Gray Raven will also be given a free S-rank selector as a pre-registration gift.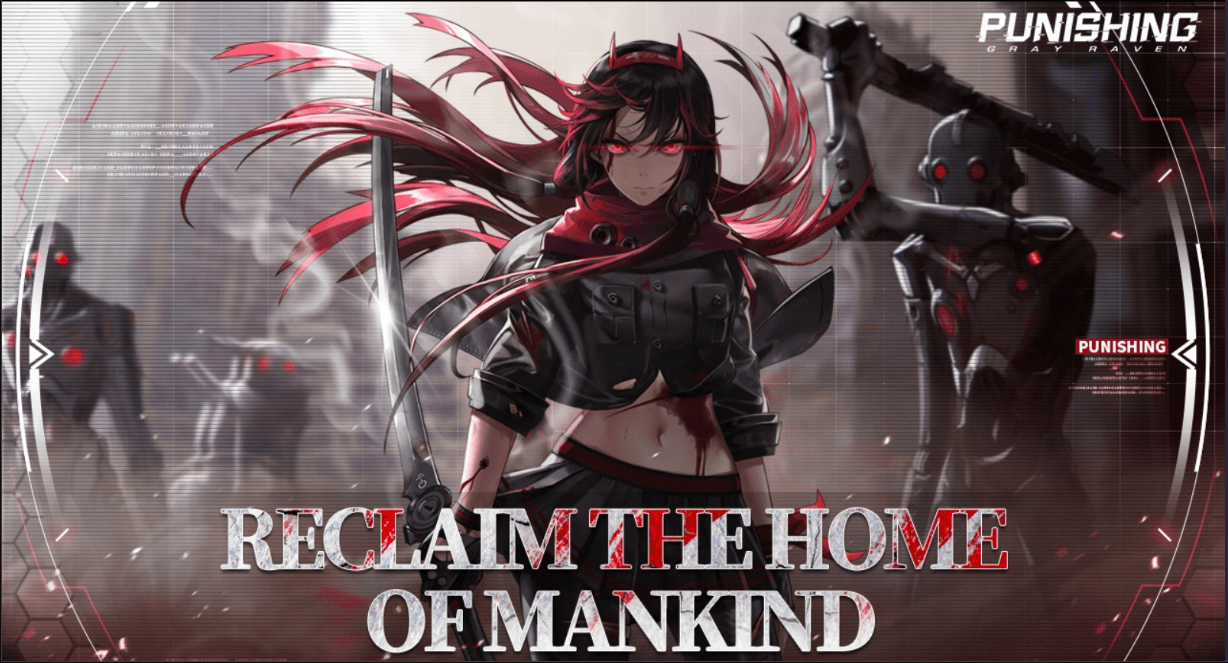 Punishing: Gray Raven, as we mentioned already is an Action RPG game with stylized combat and stunning graphics. Every character has different abilities and passives. The game features a different array of heroes which can be used to form teams. Each team consists of 3 heroes and players can actively switch between them during combat. The combat is very intense and highly responsive. We will discuss more on how to excel more in combat in Punishing: Gray Raven using BlueStacks extensive features to support all Punishing: Gray Raven players.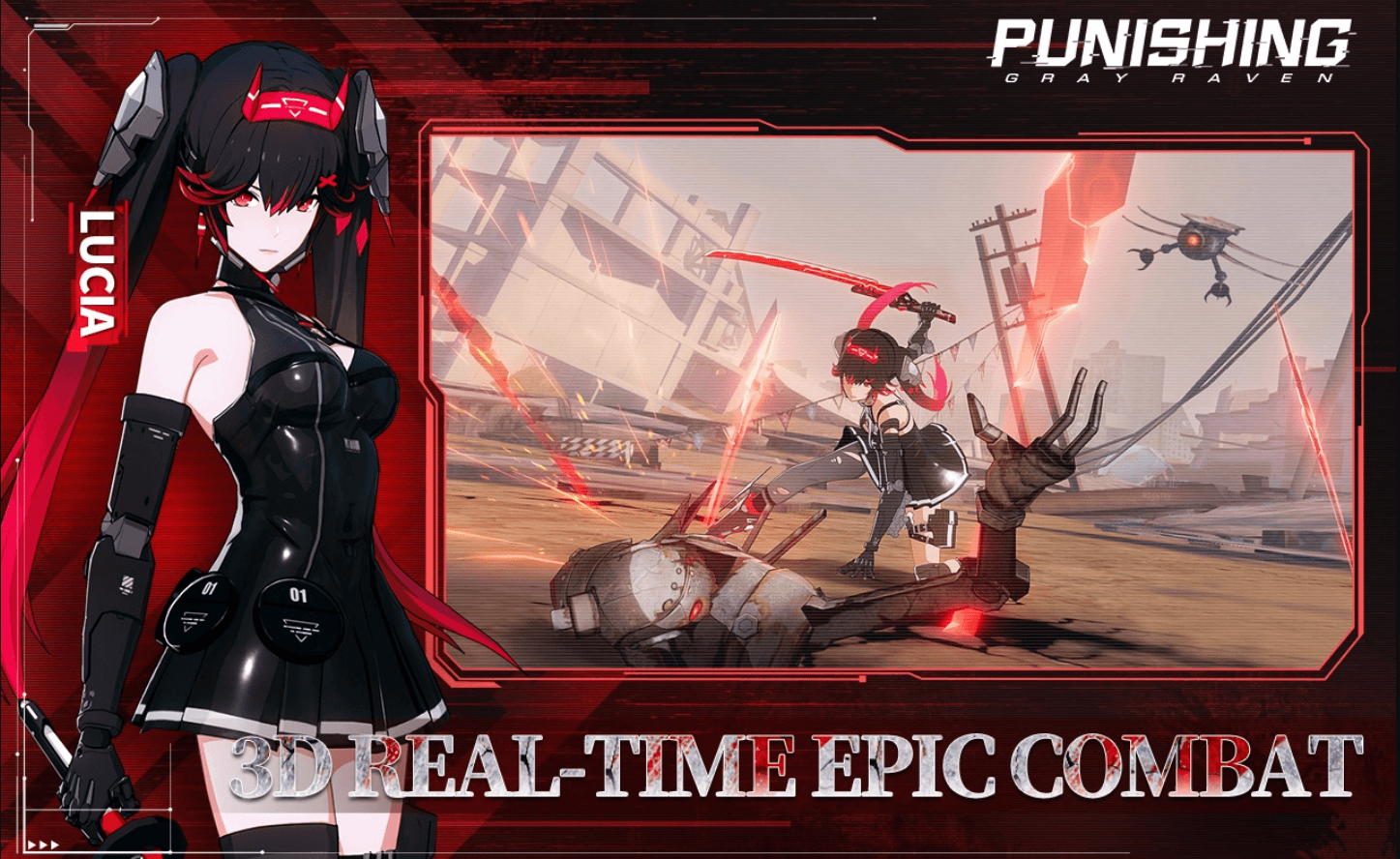 Punishing: Gray Raven is certainly hyped for a reason – the game is beautiful, dynamic, and buttery smooth. We are excited for the project just like you guys are but we are here to tell you how to enjoy the game even more on a bigger screen with your keyboard and mouse via BlueStacks! Also, learn about the various advantages including many strategies so you can execute your combos at appropriate times to gain victories.
How to Install and Play Punishing: Gray Raven on your PC with BlueStacks
Download and Install

BlueStacks

on your PC.

Log-In to Google to use the Play Store or feel free to do it later.

Search for

Punishing: Gray Raven

in the search bar at the top-right corner.

Install

Punishing: Gray Raven

(Developer – KURO TECHNOLOGY (HONG KONG) CO., LIMITED).

Complete Google Sign-in (if you skipped step 2) to install

Punishing: Gray Raven

.

Click the

Punishing: Gray Raven

icon on the home screen to start playing.
Advantages of Playing Punishing: Gray Raven on PC using BlueStacks
Rerolling is an essential part of games like these where a strong head starts matters and can set you up for a smooth journey throughout the game. Playing Punishing: Gray Raven on BlueStacks eases the process for a perfect reroll using its Multi-Instance Manager tool. In Punishing: Gray Raven, players can get an S rank collector right from the start so they do not inherently need to reroll. However, if players want multiple S rank characters, they can simply follow a simple logging-in procedure where they can use multiple accounts to just log in then collect pre-registration rewards and summon. If not happy with the results, simply log out and log in with a different account to continue the procedure. We recommend players to not use the S-Rank selector until they have finished summoning on the rookie banner to avoid getting duplicate S rank characters. Play Punishing: Gray Raven on your PC or mobile without downloads! Click and start playing instantly for a smooth and hassle-free experience.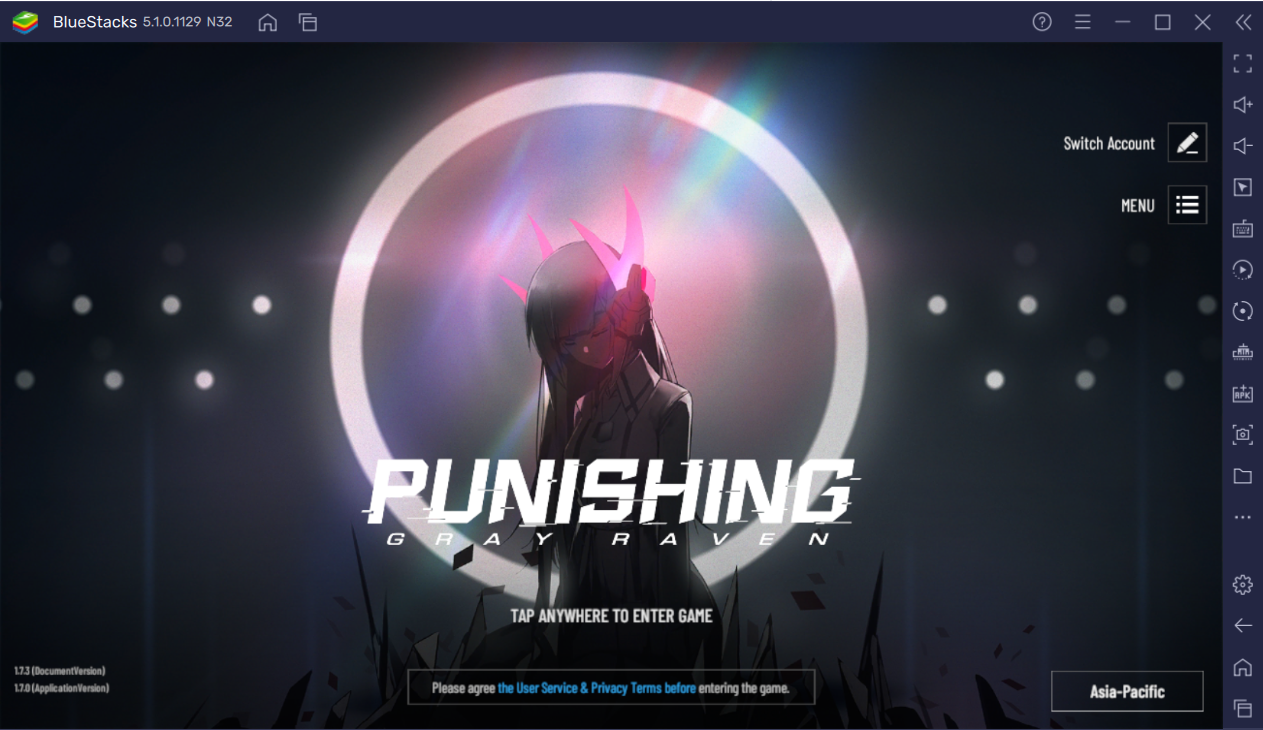 We recommend players to reroll for any of the following S Rank characters:
Kamui (Dark Energon)

Liv (La Paix)

Lee (Random)

Karenina (Ember)
Punishing: Gray Raven is a real-time fast-paced action combat RPG game where players need to press their abilities at the right time to effectively utilize the game's battle mechanics. By assigning different keys to different abilities, it gets super easy to get the timing right as instead of dragging the mouse to the location/ using fingers as it is much faster to press a single key for the same action. For example, Punishing: Gray Raven has quite a tough Dodge mechanic triggering which can execute a counterattack combo while dodging all enemy's attacks. Assigning a key to this mechanic will allow players to Dodge up to 10x more accurately and faster than players who do not use Keymapping.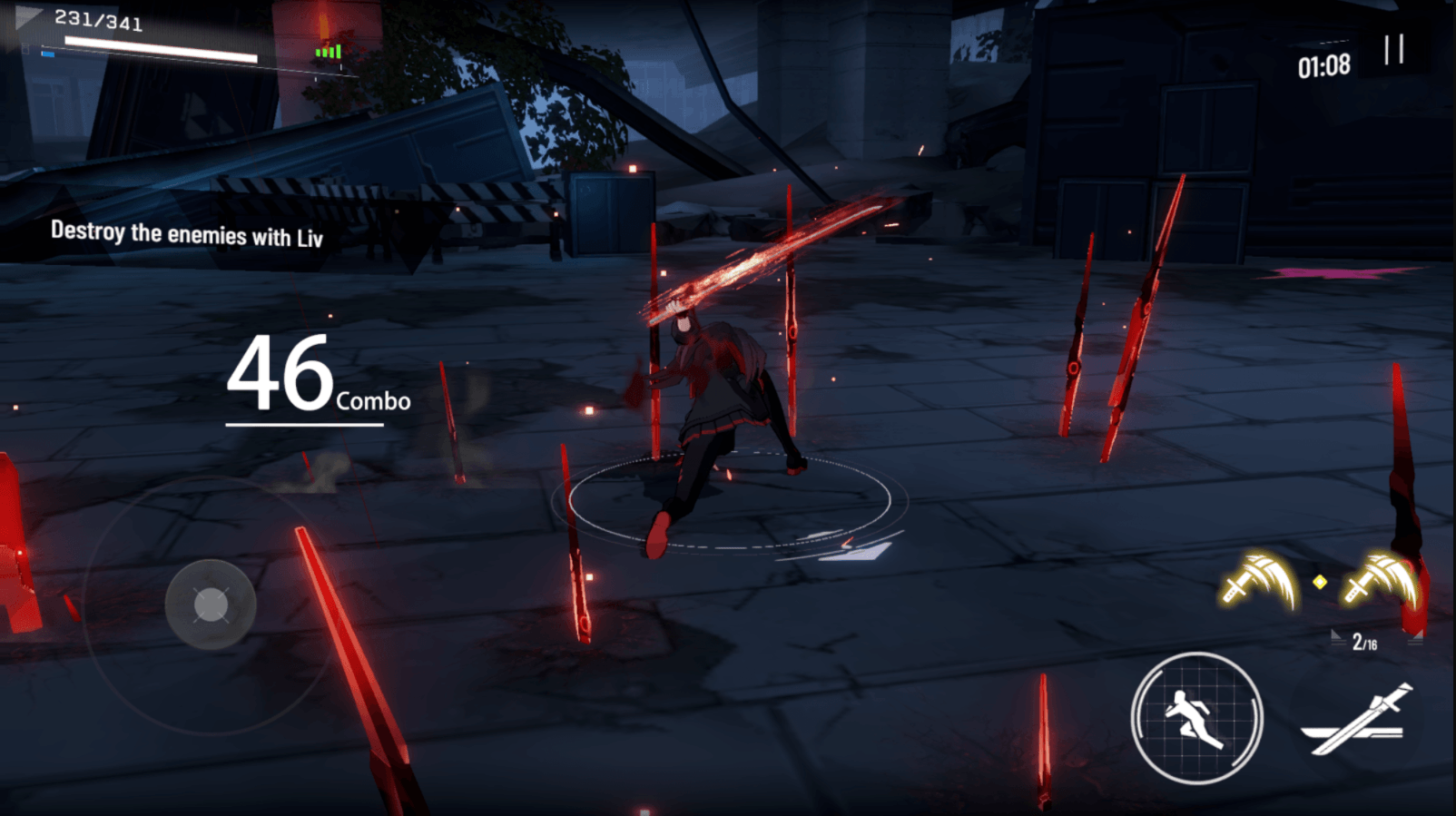 Players can use the BlueStacks Keymapping tool for ease of playing Punishing: Gray Raven. Keymapping not only emulates real mobile touch controls but also lets you customize the keys for different actions in the game. With this tool, you can execute the tough combos without delay at 60 FPS easily and switch back the targets with the press of a key.
Lag-free 60 FPS FHD Smooth Gameplay
BlueStacks takes pride in its world-class performance for all its Action RPG games and Punishing: Gray Raven is no exception. Being the official partner for Punishing: Gray Raven, we promise players that they can enjoy Punishing: Gray Raven at the best visual settings without expecting lags, delays, or crashes. Players can enjoy the game in High FPS mode at the best visual settings to get the beautiful, enriching, and thrilling adventure they expect when they are sent to defeat the enemies of Earth in Punishing: Gray Raven.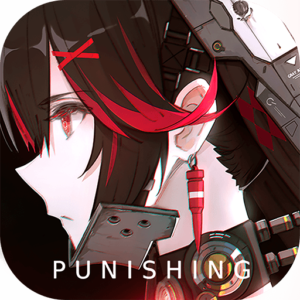 Games like Punishing: Gray Raven which features real-time battles needs constant key input at lag-free intervals to effectively win the battle. They are also susceptible to battery drainage on the smaller capacity of mobile phones. Playing Punishing: Gray Raven on a bigger screen without worrying about battery drainage and lag-free gameplay is highly recommended. Hence, we recommend playing Punishing: Gray Raven on a PC with BlueStacks using a keyboard and mouse. Why wait? Play Punishing: Gray Raven instantly on your browser without downloading anything. Click, and start playing now.