Game Guides
Punishing: Gray Raven – How to Use BlueStacks' Tool to Maximize Your Performance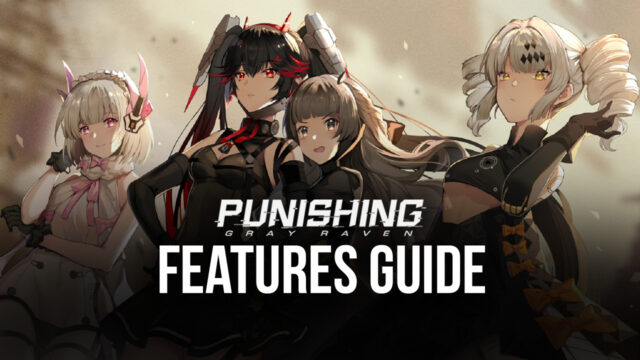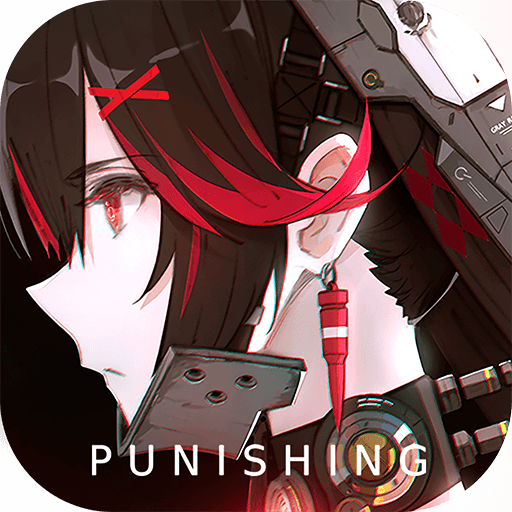 Action RPGs like Punishing: Gray Raven, which often offers intense, fast-paced combat, can feel like they don't belong in the mobile platform, and that sometimes the touchscreen controls, despite the designers' best attempts, can hold the players back with their inherent limitations. Not to mention that, in the case of PGR, where animations are smooth, stylish, and can look quite cool, some of the details can be lost when viewed on a small phone screen.
For the reasons mentioned above, these types of games feel much better when played on PC or consoles, with a much larger screen and better controls with which you can not only stay alive much easier but unleash more complex combos and maneuvers by using physical buttons instead of virtual touchscreen controls. Also, since consoles and computers are typically much stronger hardware-wise than mobile devices, there's a good chance that you can get much smoother performance by gaming on them, not to mention that you won't have to deal with battery drainage or overheating issues.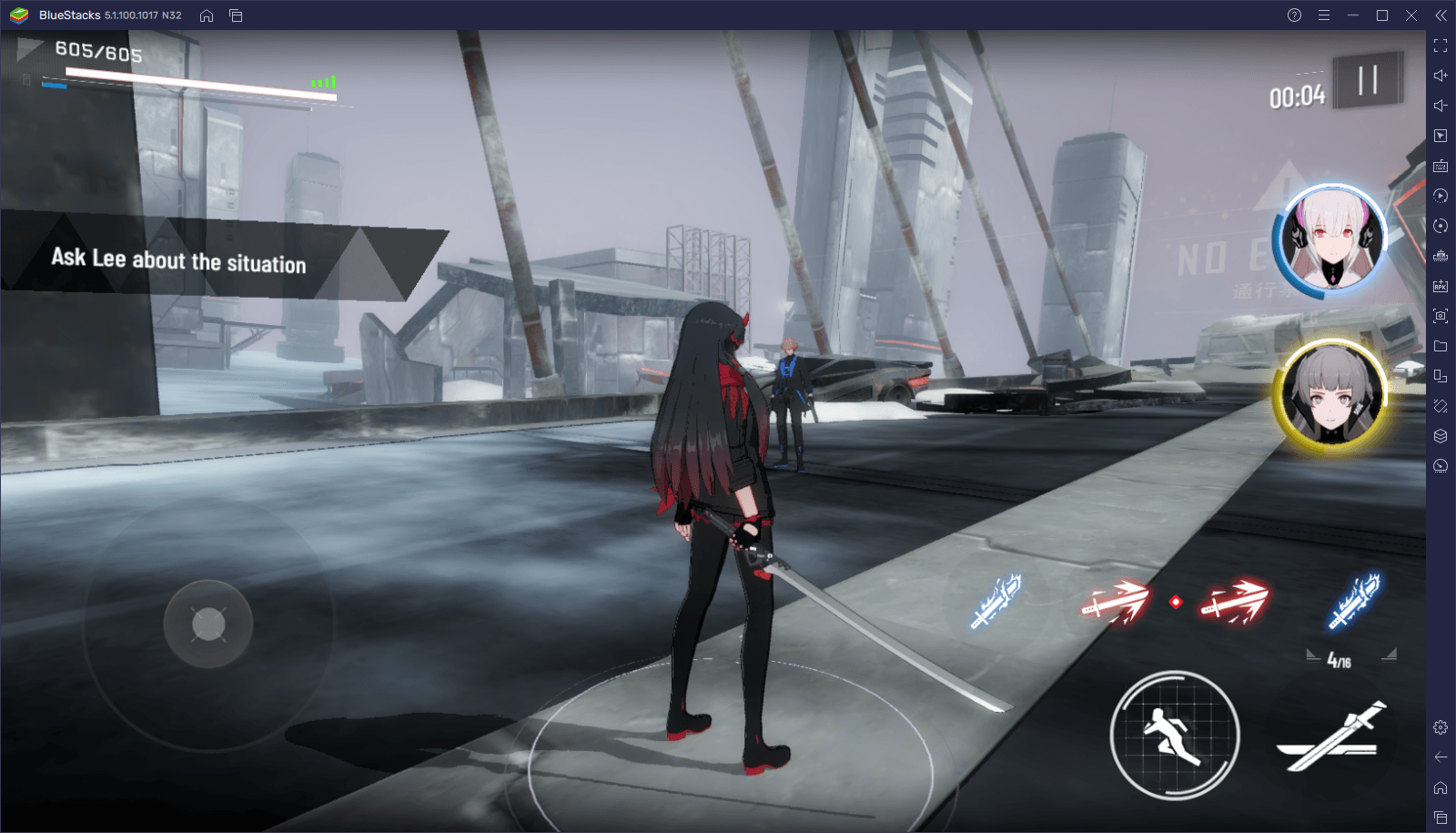 With all that being said, and in the case of Punishing: Gray Raven, playing this action RPG on PC is definitely the way to go, and you can do just that by downloading and installing it on BlueStacks. Our Android app player is not only the strongest in the market and can provide the best looking and most stable experience, but it also gives you access to plenty of tools to improve your gameplay.
In this guide, we're going to show you some of the most important tools for PGR that BlueStacks offers, as well as how to use them for improving your experience with this game.
Use the Best Keyboard and Mouse Controls
As we mentioned above, trying to fight in PGR using the default touchscreen controls can be quite challenging, but for the wrong reasons. In any given game, the challenges should come exclusively from the scenarios designed by the developers, and not by the limitations of the platform itself. In this sense, while the stages can be quite tough to beat at times, this is in part due to the drawbacks of touchscreen controls, which can negatively impact your precision in combat.
If you're playing on BlueStacks, however, you can get access to the Keymapping Tool, a feature through which you can create your own customized mouse and keyboard controls. In this sense, you'll be fighting using physical buttons instead of touchscreen variants, and will have much better control over the battlefield at all times.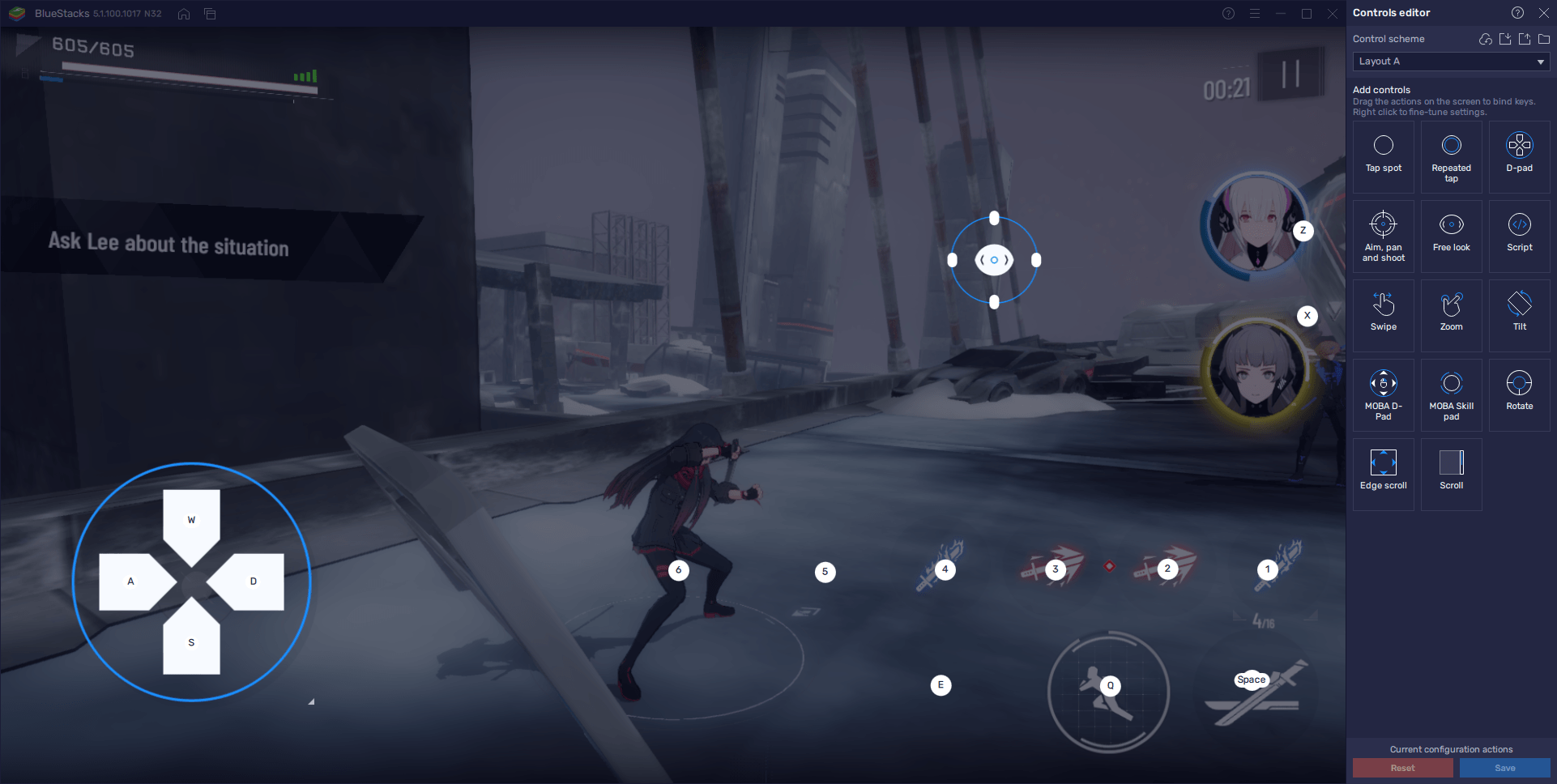 To access the Keymapping Tool, you must first launch the game, and then press Ctrl + Shift + A while in-game. In this new screen, you'll be able to visualize the existing keybindings that are available by default and modify them to suit your preferences. Also, you can drag and drop new functions from the rightmost panel to anywhere on the screen, if you want to add new keybindings and shortcuts to the existing control scheme.
The control schemes created by the Keymapping Tool are completely customizable and can be adapted to any player. However, if gaming on mouse and keyboard isn't your style, then you might like this next feature…
Play on Gamepad for Increased Comfort
If playing with a mouse or keyboard isn't appealing to you, you'll be pleased to know that BlueStacks has native gamepad support for Punishing: Gray Raven. All you need to do is hook up a compatible controller via USB or Bluetooth before booting up BlueStacks, run the game, and you'll be able to control every single aspect of the gameplay with your gamepad.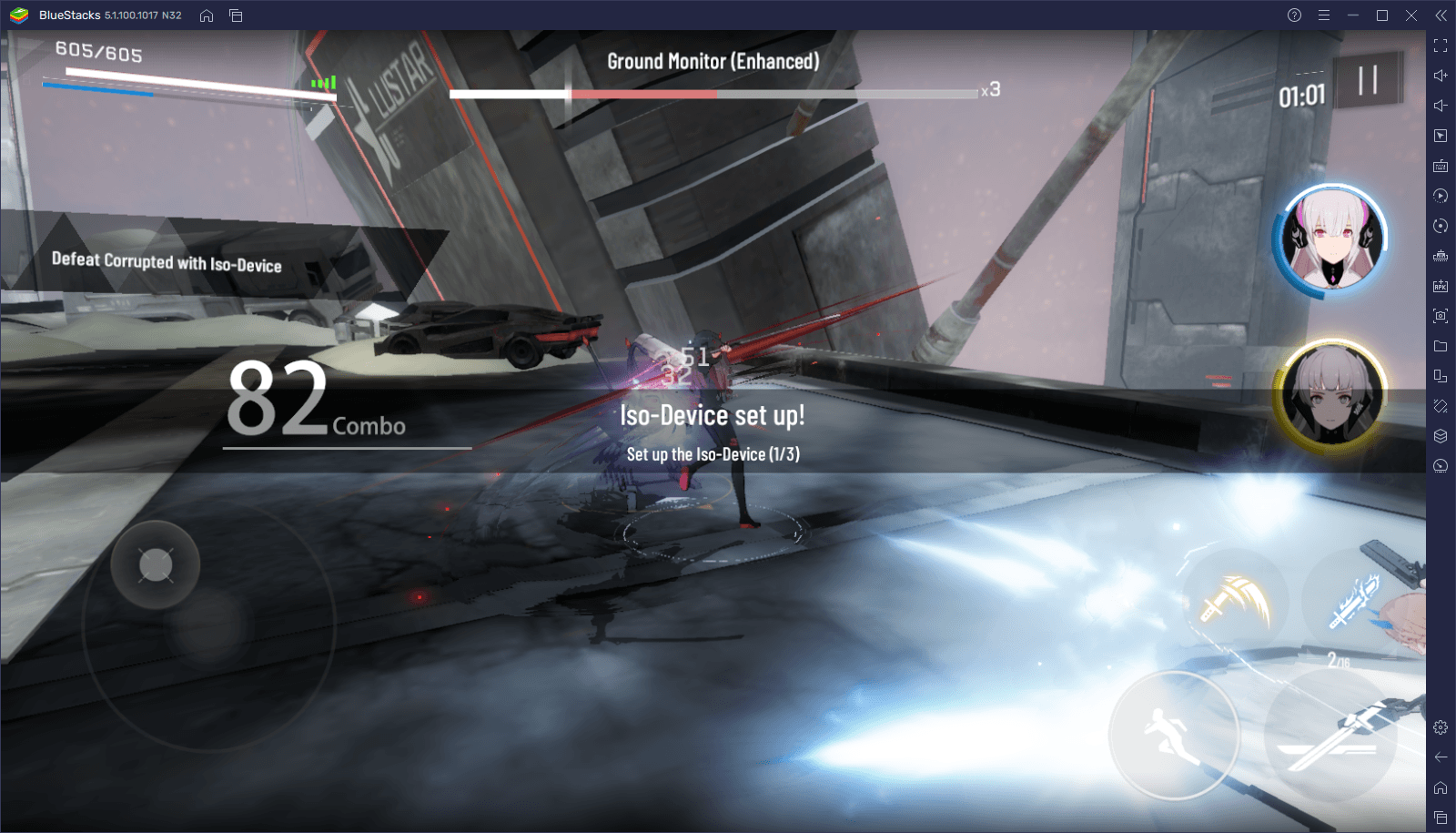 Just remember that you can use the Start/Options button to toggle the mouse cursor and allow you to move it with the joystick. This is necessary for when you're navigating menus using the gamepad, and you need to manually click on buttons. When you're in the field, however, lock the mouse cursor and go to town on anyone who dares step in your way.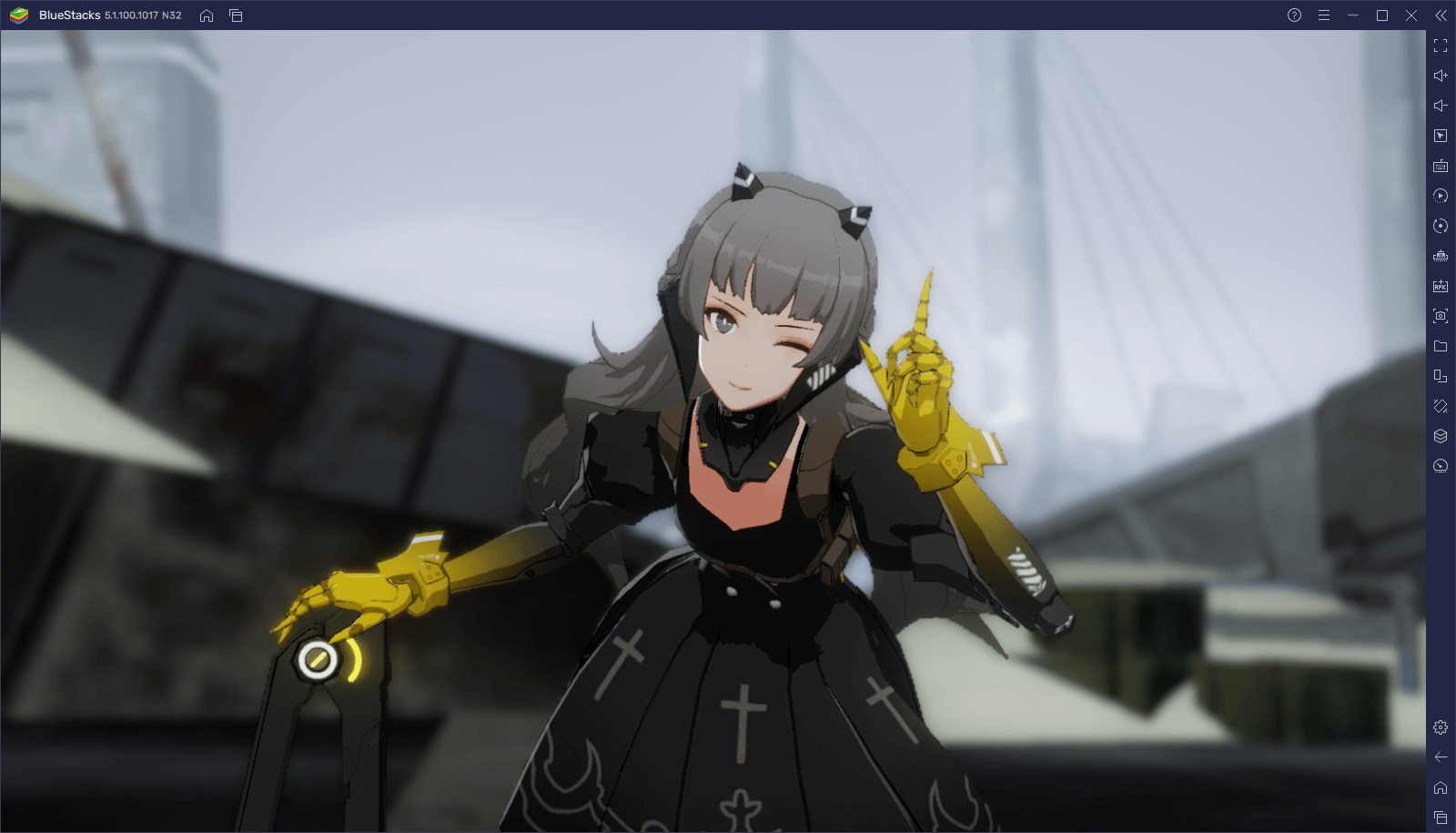 Check out our dedicated gamepad guide for PGR to learn more about this feature.
Reroll Much Faster and Easier
Punishing: Gray Raven is a notoriously difficult game to reroll in, particularly since you barely get any resources from completing the tutorial and introductory missions. In fact, after you're done, you'll have barely enough resources to perform one or two summonings. Nevertheless, this is something that won't deter the most hardcore fans from trying to unlock the best PGR characters from the beginning in order to get a headstart.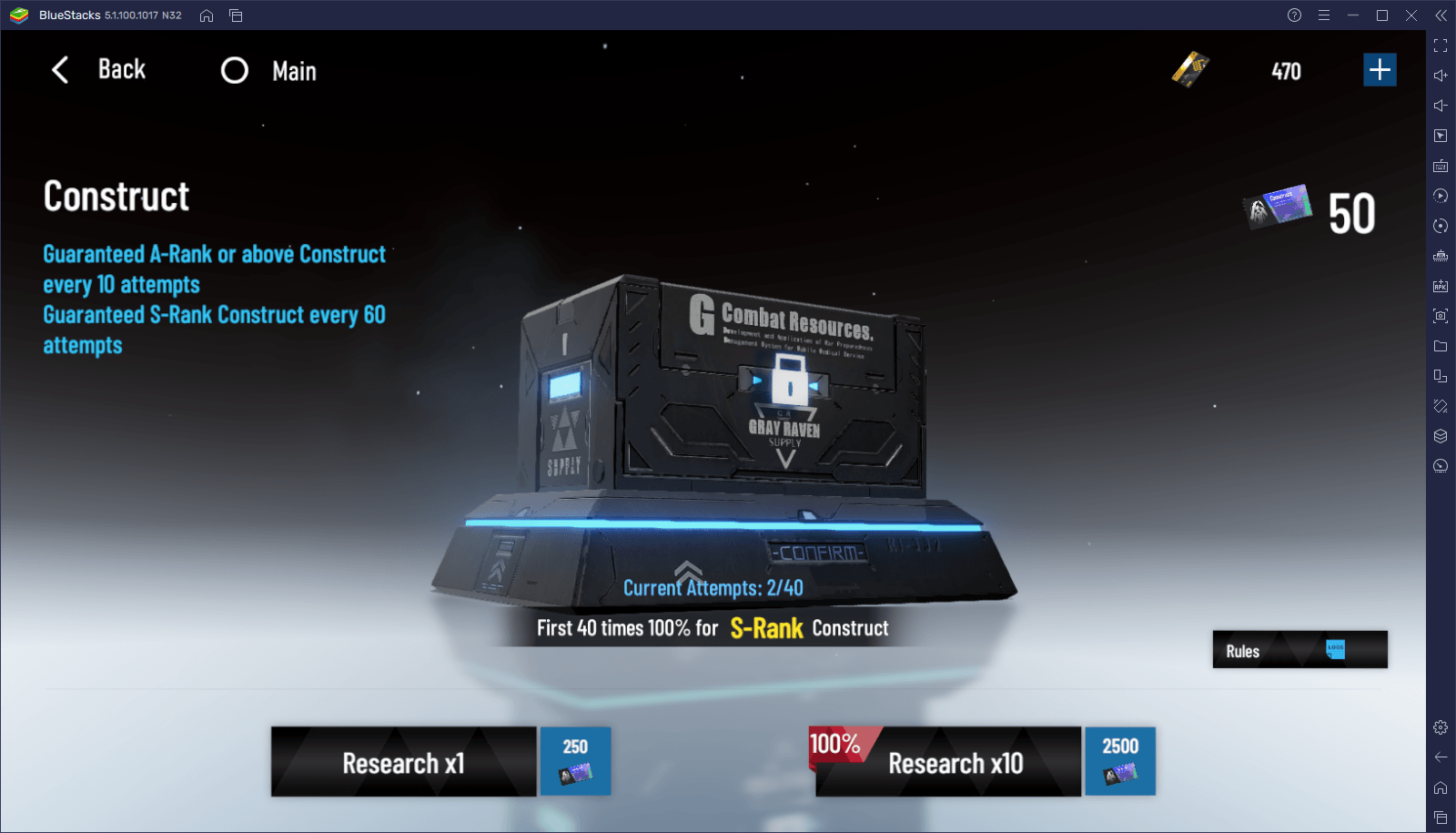 If you're among some of these die-hard fans, then you'll definitely want to play on BlueStacks, particularly since you can use the Instance Manager and Multi-Instance Sync tools to streamline the rerolling process considerably. And while we can't do much to improve your odds of pulling an S-class character, BlueStacks lets you reroll with numerous accounts at the same time. If anything, by playing PGR on PC with BlueStacks, you'll be able to summon much more characters in a shorter period, which can help speed up the rerolling process significantly.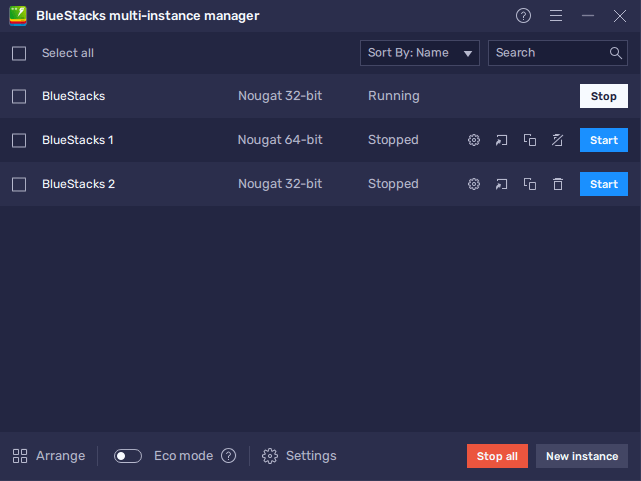 To access the Instance Manager, simply press Ctrl + Shift + 8. In this screen, click on "New instance" to create as many instances as you want, followed by linking a unique Google account and installing Punishing: Gray Raven on each of them. Afterward, you can press Ctrl + Shift + 9 to access the Sync tool. Once activated, this tool synchronizes all the actions you perform on your main window, across all active instances, allowing you to progress on all your accounts simply by playing as you normally would on your main account.
And these are only a few of the ways BlueStacks can help to improve your experience when playing Punishing: Gray Raven on PC, aside from better graphics, and a silky smooth 60 FPS. Suffice to say, if you want to enjoy PGR without any issues, BlueStacks is the way to go!