Game Guides
State of Survival : Tips and Tricks to Survive the Zombie Threat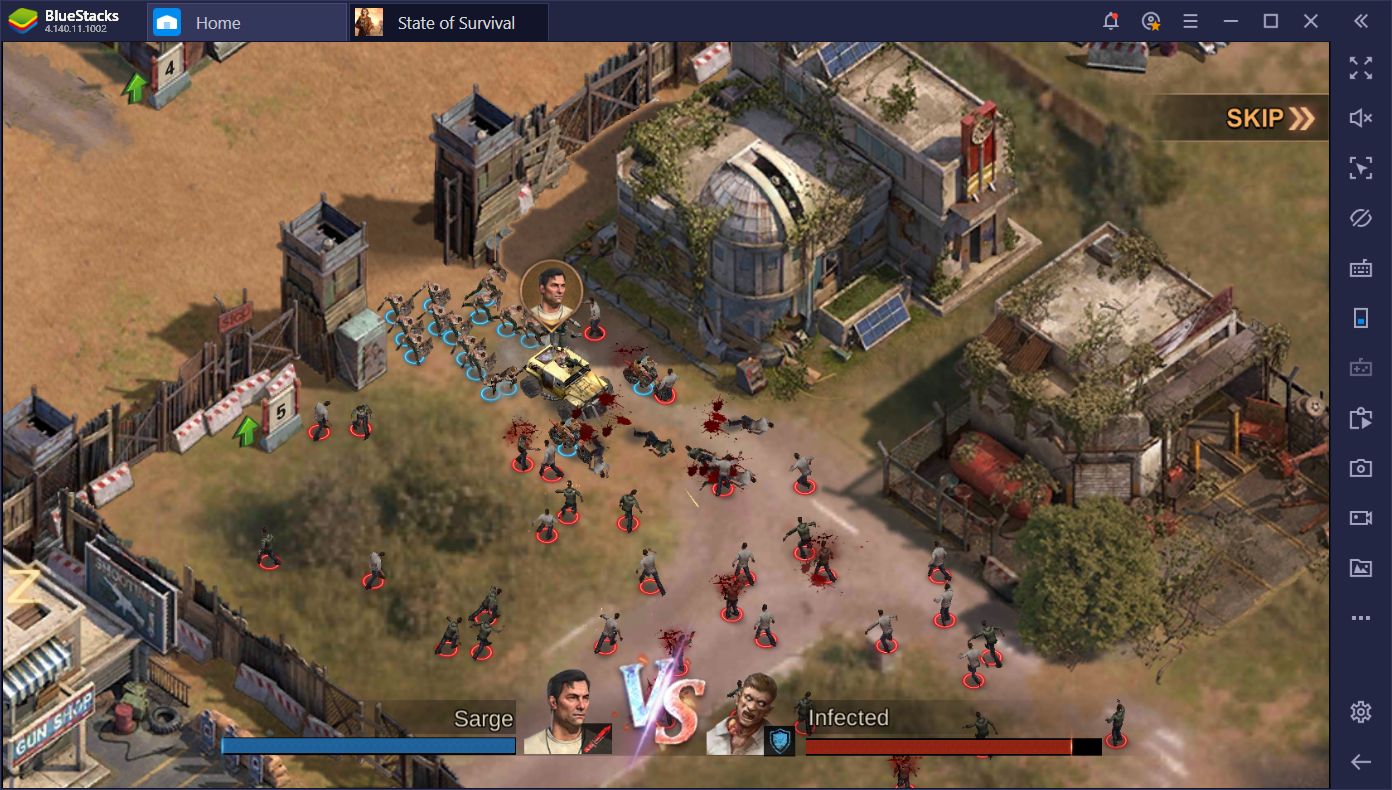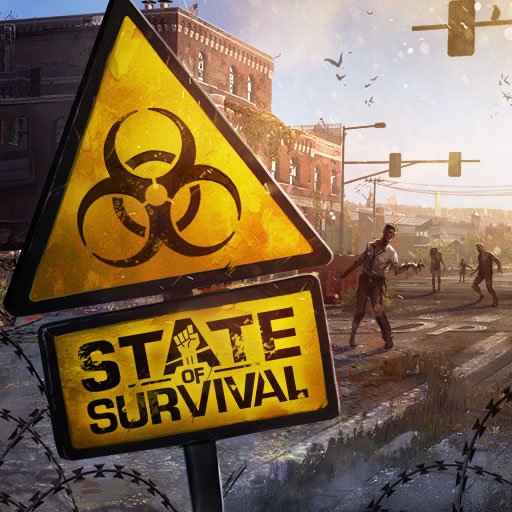 State of Survival is the zombie game that combines the best aspects of an RTS war game, with the best features of a standard RPG. The result is a title that surpasses our expectations and, while borrowing many aspects from both of these genres, also manages to create something entirely new. And the best part is that you can play this excellent game on PC using BlueStacks, for maximum comfort and performance.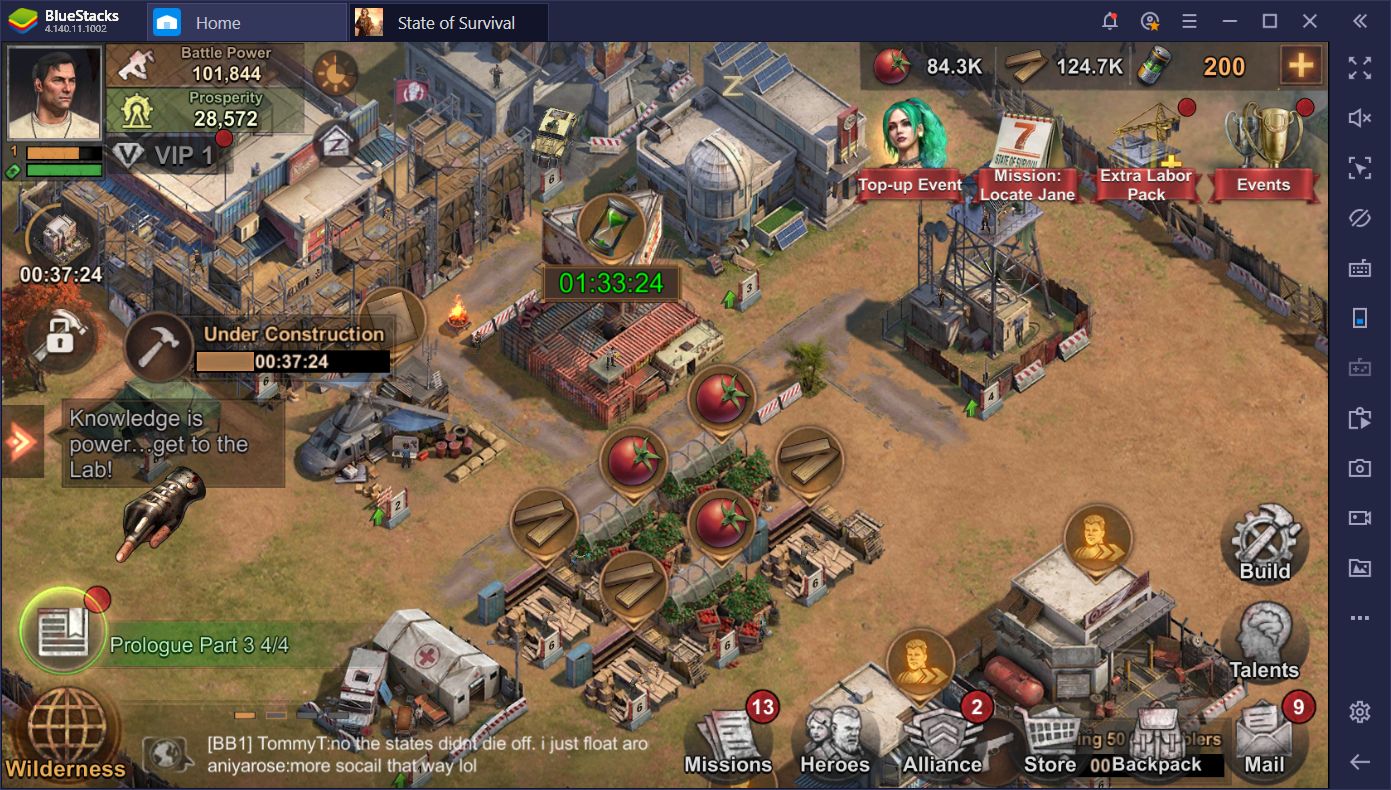 We've written about the premise and elements that you'll find in this title in our review but, suffice it to say, State of Survival provides a truly unique experience. If you're a fan of RTS games with a side of real-time RPG combat and progression, then you'll definitely enjoy what this zombie game has to offer.
However, while its unique blend of elements makes it stand out among the rest of the titles in the mobile platform, it also means that you'll need to learn many new elements. Luckily, we've written a beginner's guide for State of Survival where you may get acquainted with these basic aspects. However, if you were looking for more advanced tips and tricks for this zombie game, then you've come to the right place.
Read on to discover some of the best pointers to improve your experience in State of Survival.
Always be Gathering From the World Map
Whenever you're not waiting for a structure to finish upgrading, you'll likely be waiting to have enough resources to purchase further constructions in your settlement. We probably don't need to say this, but waiting isn't fun at all. This is, by far, the most tedious aspect in most mobile games; the way they make you wait for literally everything.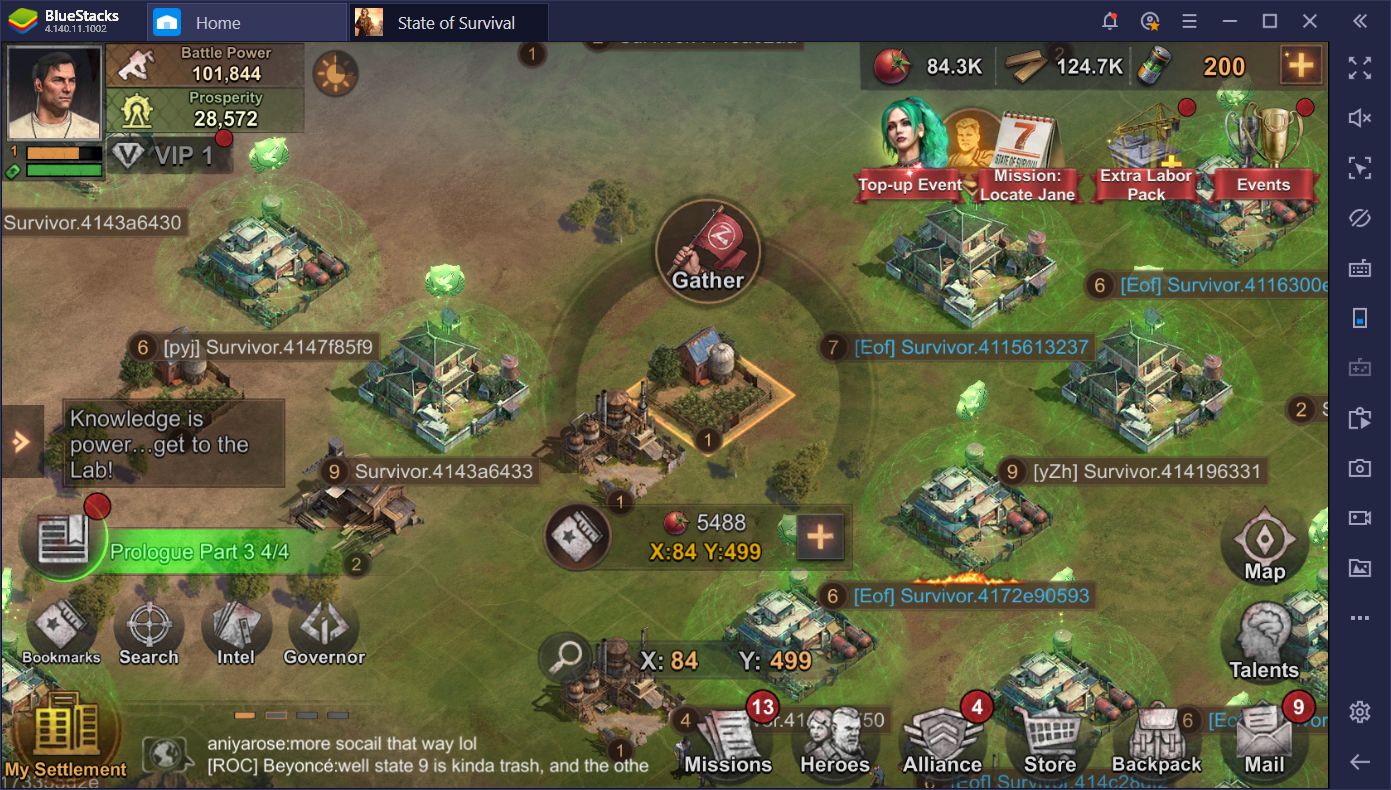 However, while you have little control over the construction timers, you can take certain measures to ensure that you always have enough resources to train your troops and upgrade your settlements, without having to wait for your production buildings to generate them.
The best way to go about this is by constantly sending out troops to the wilderness to gather extra resources. The amount of goods that your troops can carry is determined by their combined load. This means that, as you send more troops on every trip, you'll be able to bring back more resources. In this sense, you first have to train lots of troops before being able to bring the big hauls back to your base—spend money to make money, so to speak.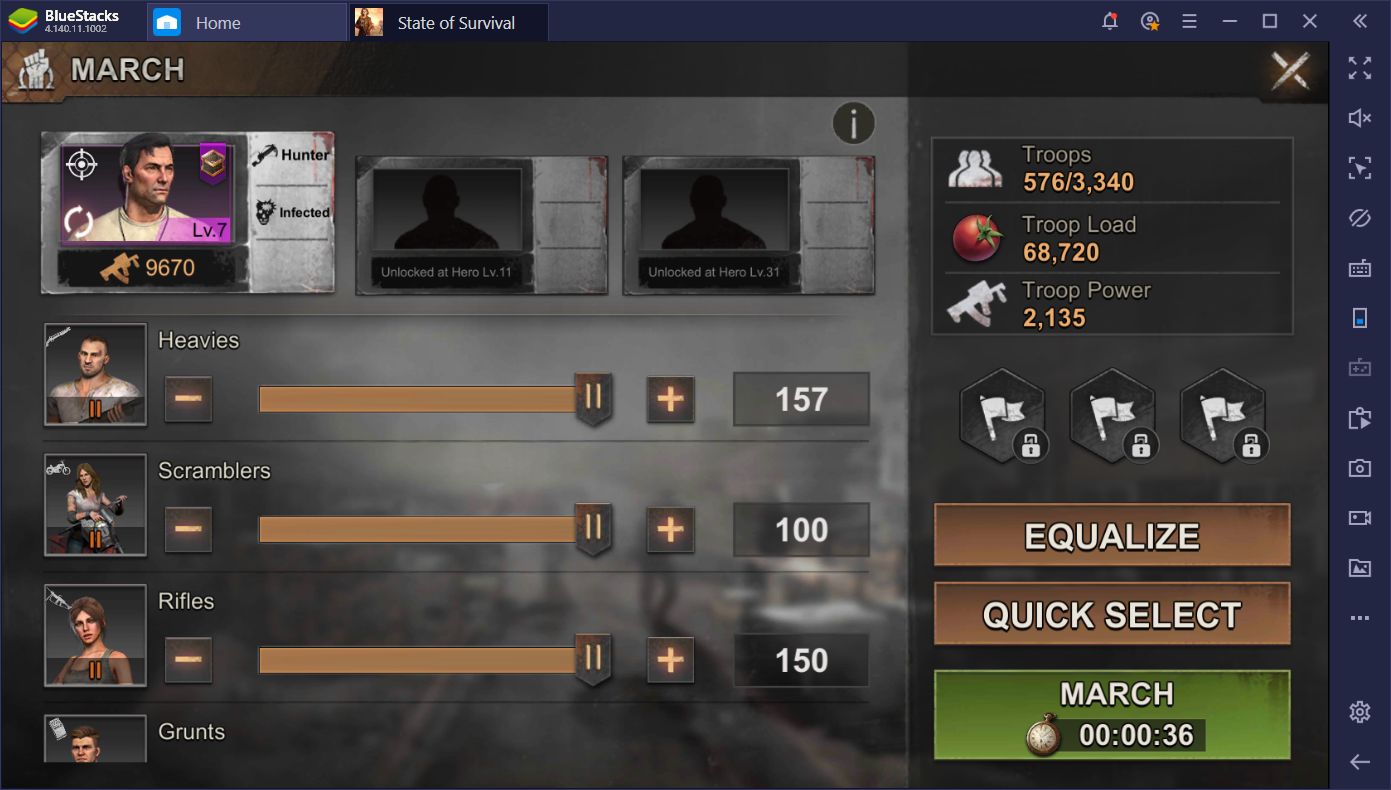 As we mentioned in our beginner's guide, your Headquarters is one of the most important buildings in State of Survival. However, as you progress to the endgame, your Barracks and Range are equally as important as they are where you train troops that will help you to attack players, defends your base, and gather resources from the map, which brings us to our next point.
Upgrade ALL Your Structures (But Focus on Your HQ First)
Upgrading your buildings is one of the most important parts or developing your settlement in State of Survival. The level of all your structures is an indicator of your progress, overall, especially since every upgrade increases your Battle Power.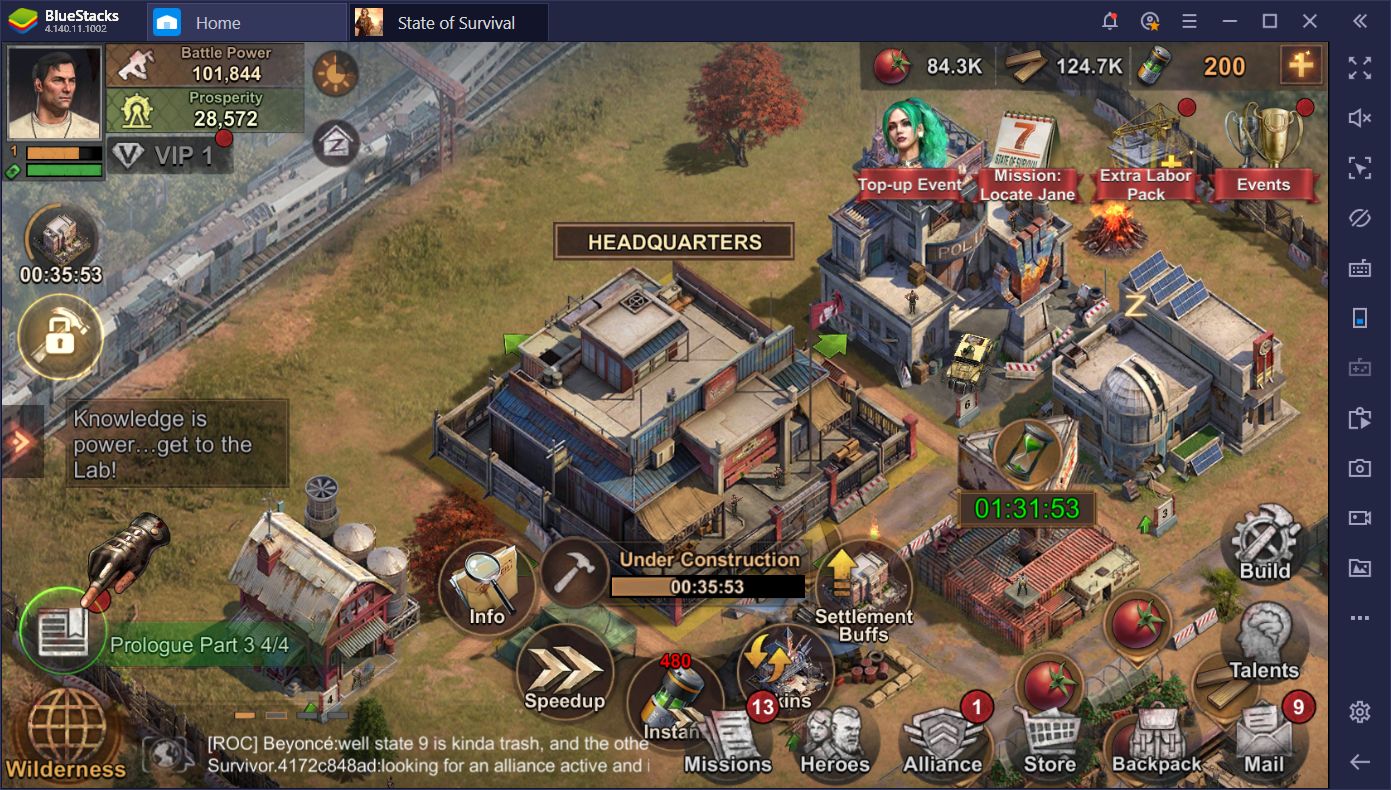 However, when it comes to purchasing upgrades in this zombie game, your main priority is always your Headquarters. Aside from the fact that no structure can be of a higher level than your HQ, leveling up this building will progressively unlock better benefits such as access to new structures, features, and game modes. For this reason, you should always upgrade your Headquarters whenever the possibility arises.
This doesn't mean that your other buildings don't matter. Every upgrade that you purchases improves the functionality of every structure in some way. Upgrading your production buildings increases their output, while upgrading military structures unlocks higher tiers of soldiers and allows you to train more troops at any given moment. However, if you must choose between upgrading your HQ, or any other building, always go for the former.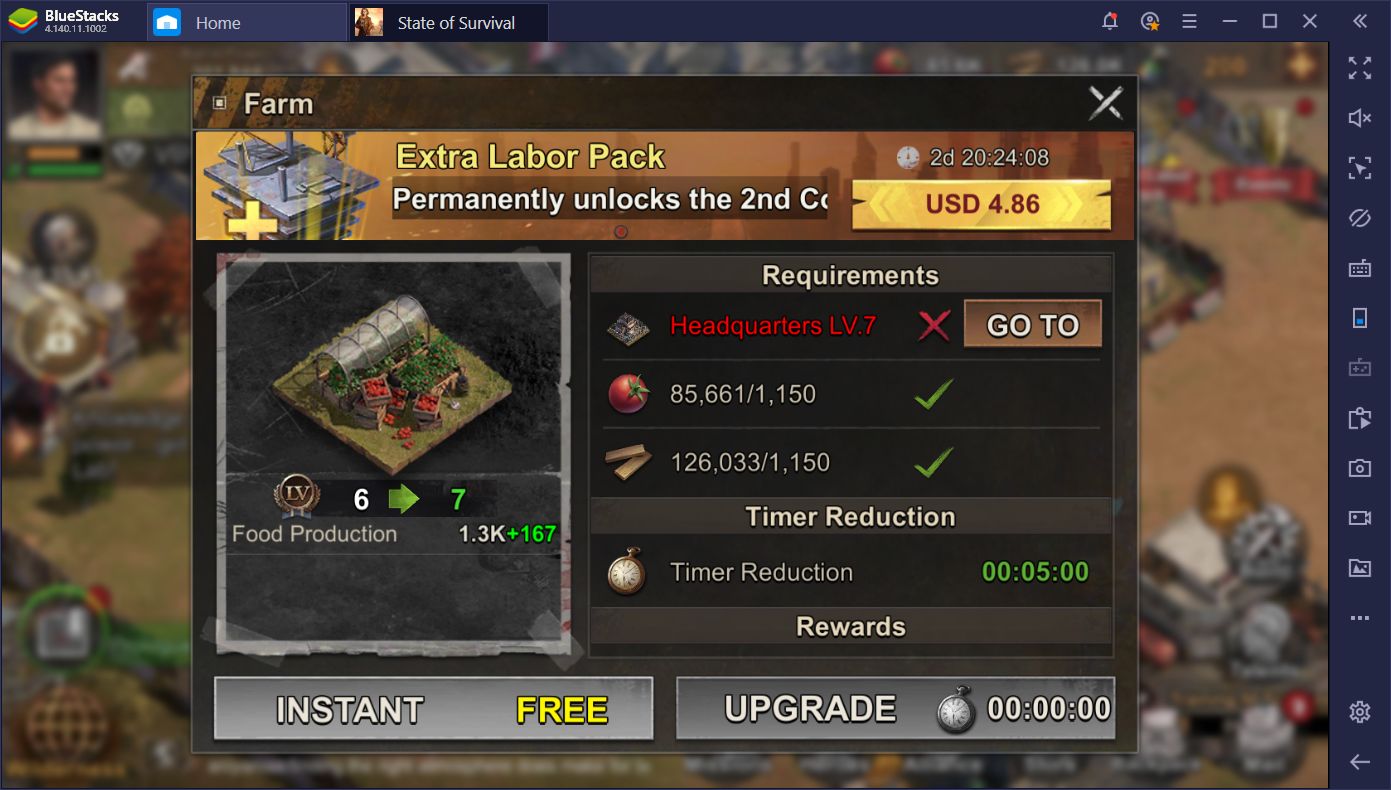 Expand Your Territory Whenever Possible
As you progress through story missions and upgrade your Headquarters, you'll eventually be able to reclaim more territory for your settlement. These are important upgrades as they will allow you to build more structures within your settlement, and can even help to unlock certain buildings. However, unlocking access to this uncharted territory is often not enough as you have to complete certain challenges to rid them of the zombies hiding within.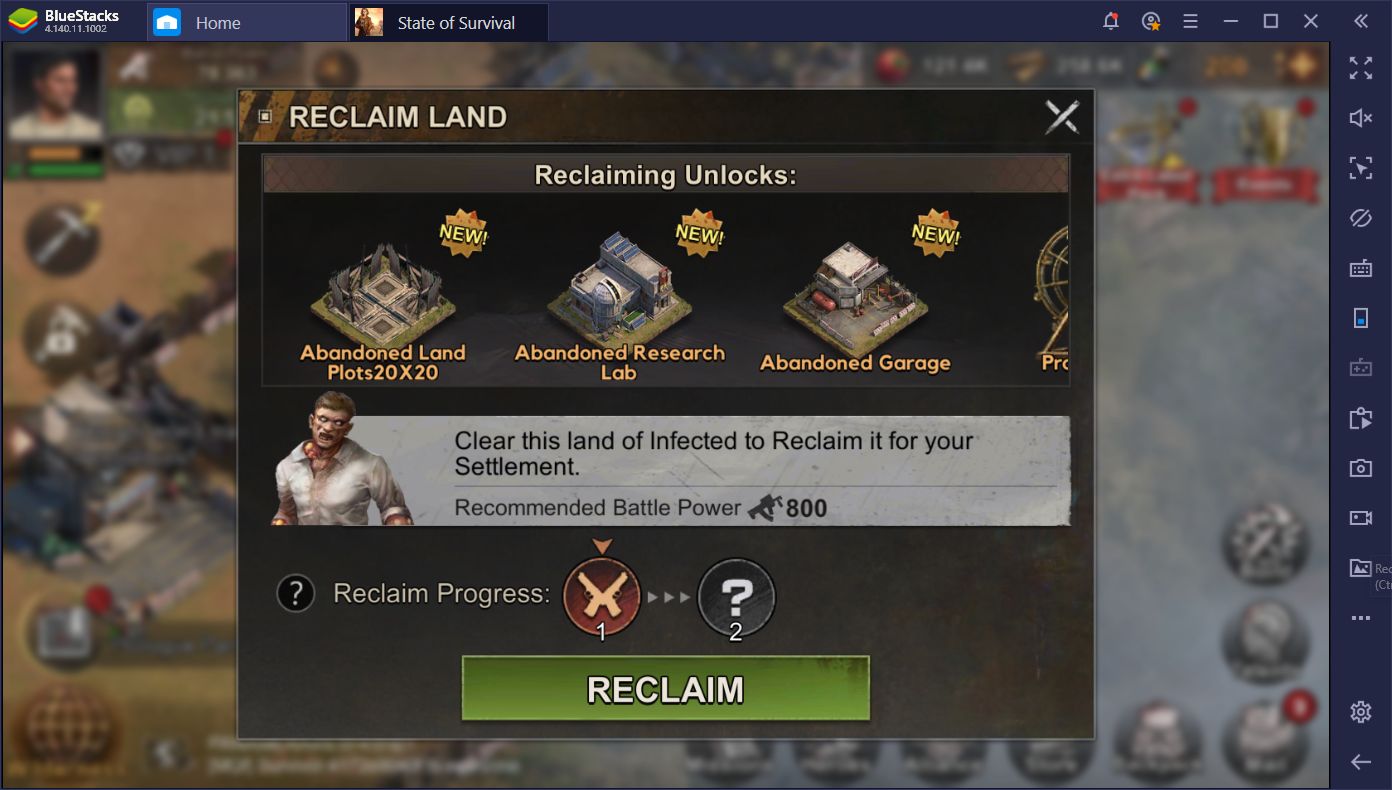 These challenges often include an excursion using your heroes, or sometimes a regular battle like the ones on the world map. While both are simple to perform, they require having powerful heroes, as well as a big army, especially when it comes to the later territory expansions that consists of tough fights.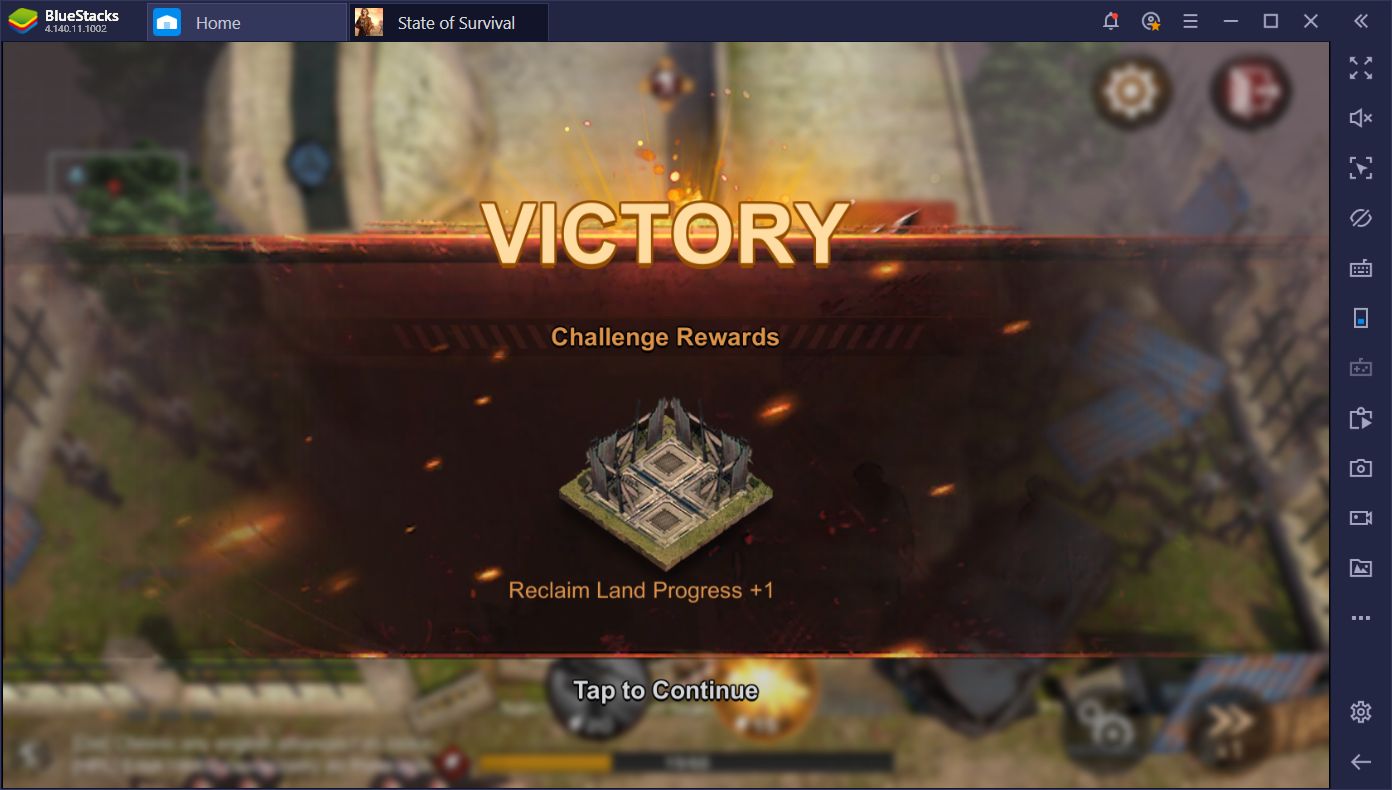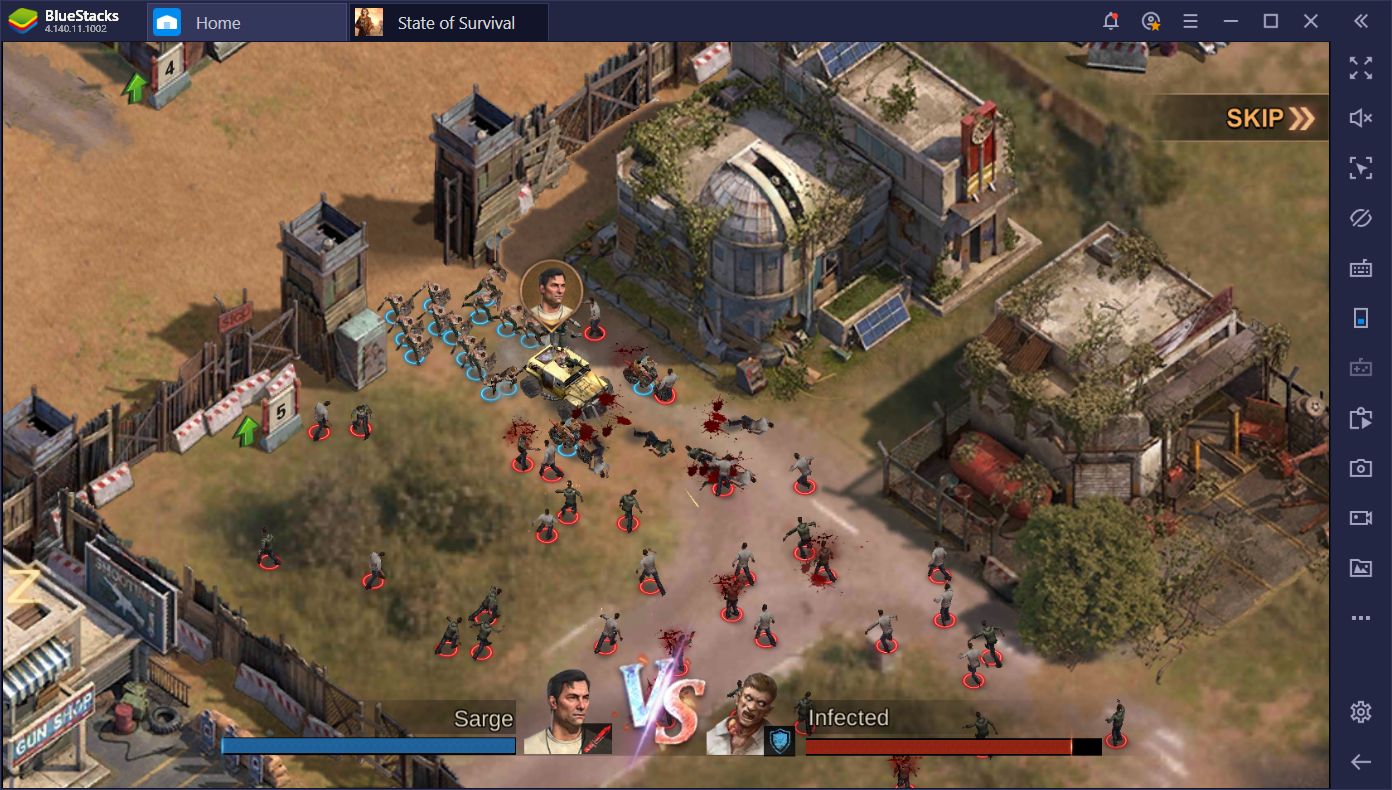 Nevertheless, whenever an expansion becomes available, it's in your best interests to unlock them ASAP.
Join an Active Alliance to Enjoy Those Sweet Perks
Like in many other war games, strength in State of Survival comes in numbers. For this reason, it's always in your best interest to join an active alliance. When you belong to a group, you obtain protection from enemies while you're offline. Even if your alliance isn't strong yet, most enemies won't want to mess with you out of fear of incurring the rage of your allies. This protection is further enhanced if you relocate your base closer to your alliance's territory after joining them.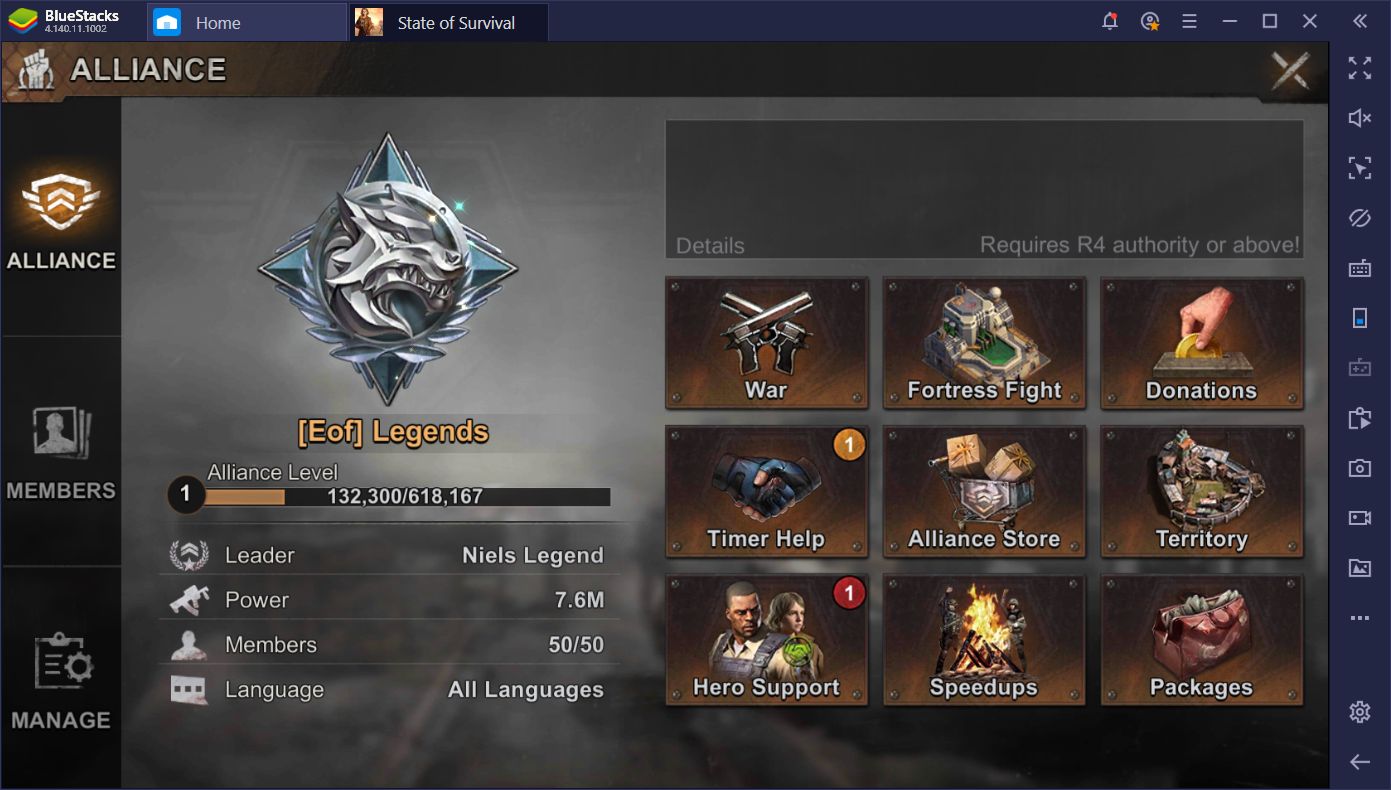 Having people watch your back is not the only benefit of an alliance, however, as there are many other perks to joining one. For starters, the first time you join an alliance, you'll receive a bonus of 200 biocaps, the game's premium currency. Furthermore, you will also be able to ask for help when conducting constructions or upgrades in your settlement in order to speed up the timers.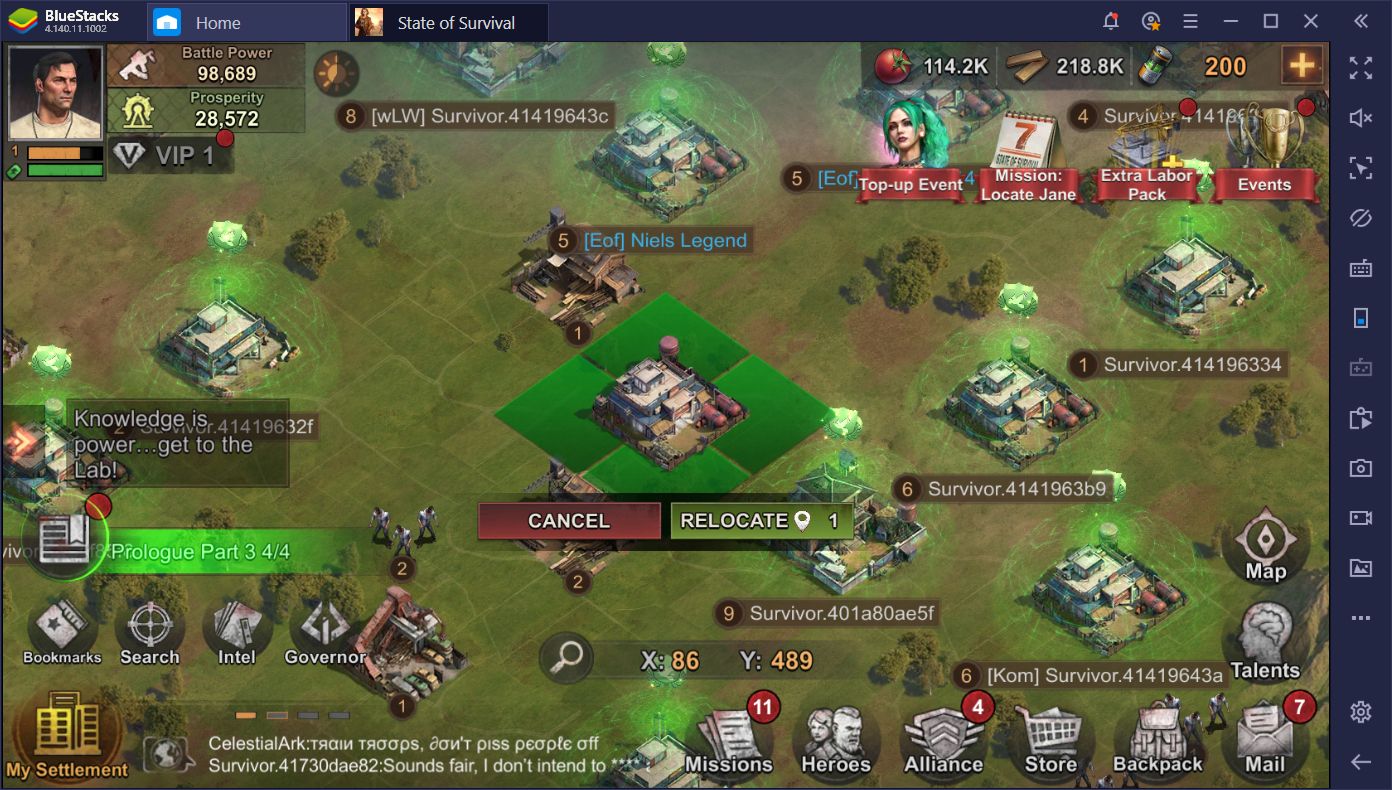 As a member of an alliance, you're expected to donate every so often to research alliance techs that provide even better perks to all the members. You will also receive honor points from donating, which you can use for purchasing useful stuff from the alliance store. There are many other benefits to joining an alliance in State of Survival, which you'll progressively discover as you push onwards.
When in Doubt, Follow the Mission List
This last one applies to most war games. Whenever you feel stuck waiting for a timer to count down, or lose track of what you have to do, the best way to refocus your efforts is by checking the missions list. Not to be confused with your daily quests, which refresh every 24 hours, the missions list is located in the lower left corner of your screen at all times. In this list, you'll find tasks that will contribute towards the overall development of your settlement, and will drive you towards unlocking new stuff in the game.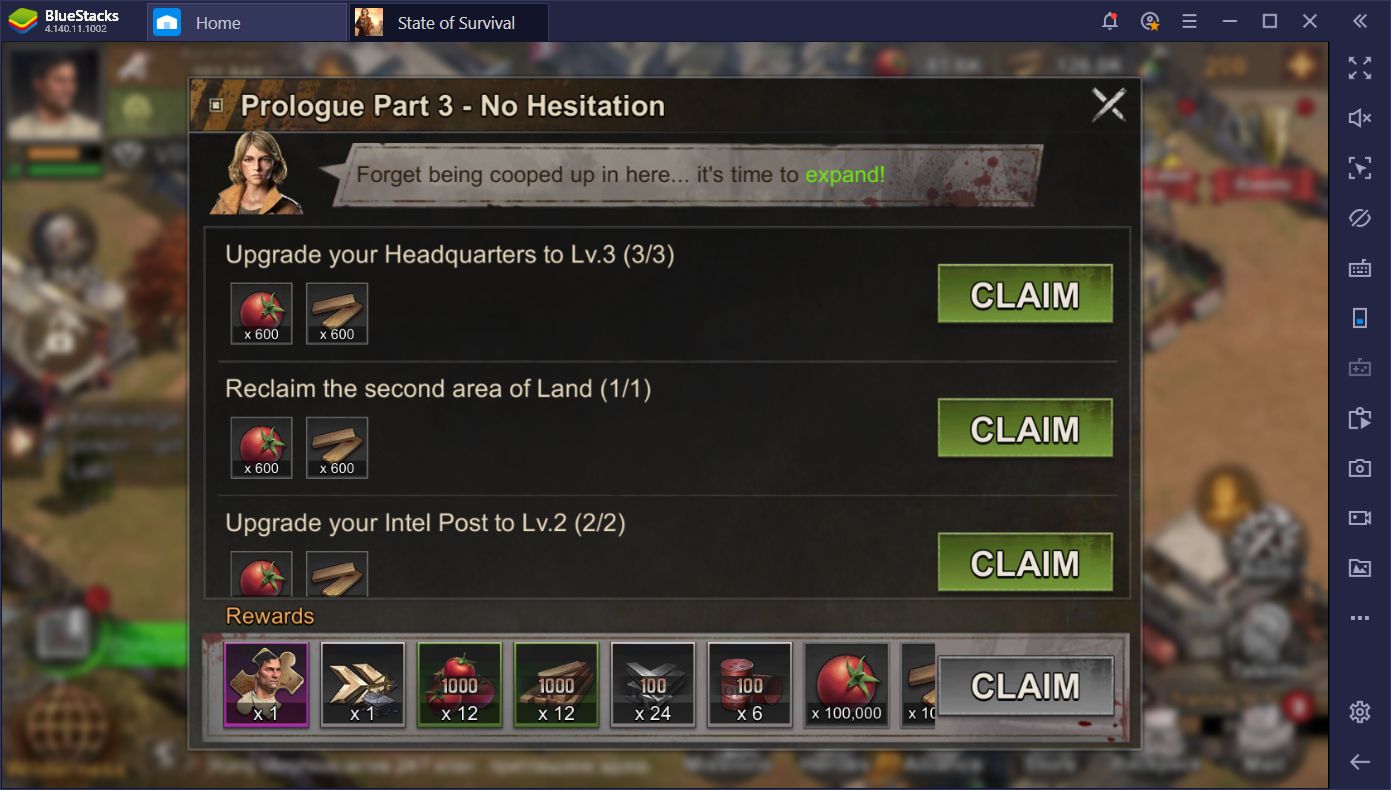 Every chapter consists of several missions and, while completing individual tasks will reward you with small returns, completing a chapter in the missions list will grant you considerable prizes in the form of resources and other useful items. If you ever lose your way in State of Survival, the missions list is your best recourse.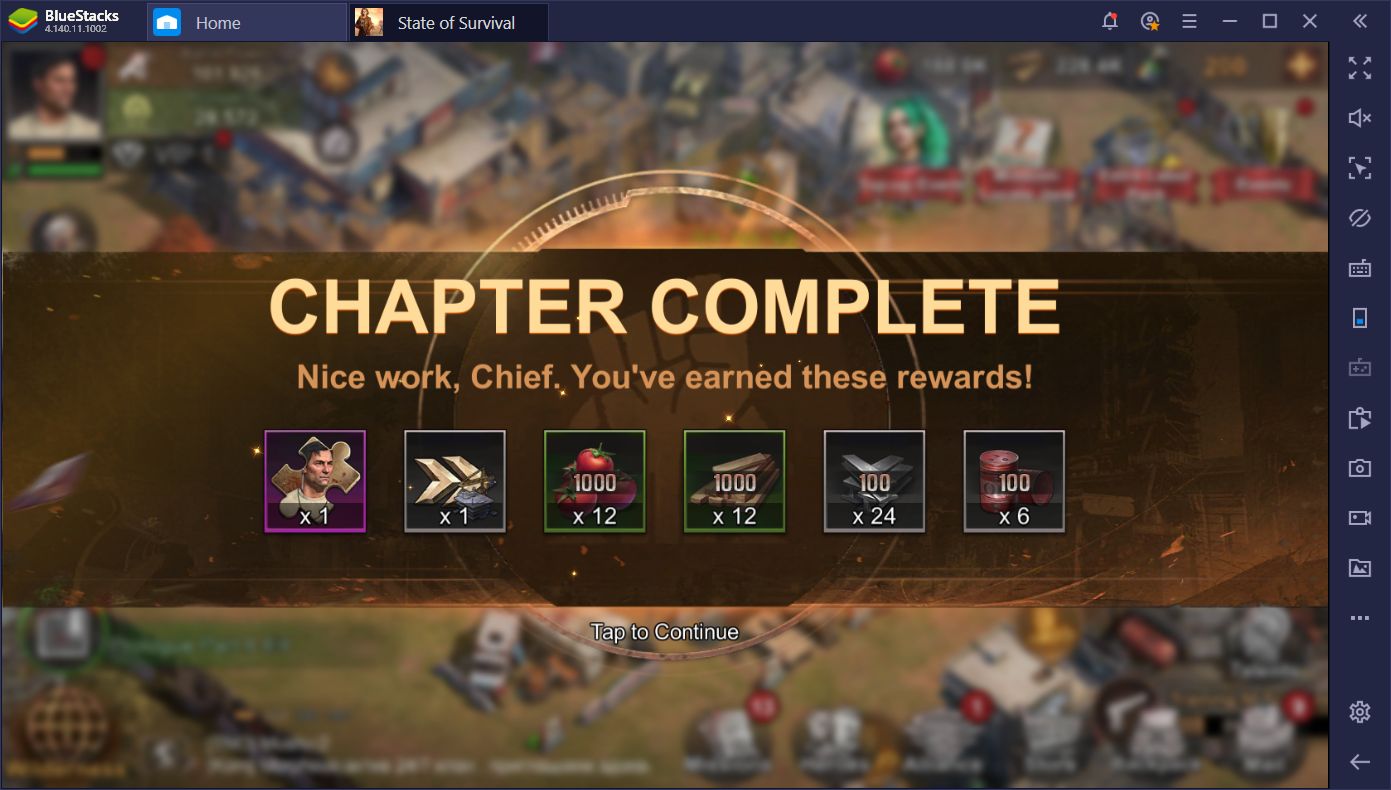 And with that note, we conclude this list of tips and tricks for State of Survival. Do you have any other useful tidbits of information that you'd like to share? Feel free to leave a comment in the section below!