Game Guides
How to Play Sunrise Village on PC with BlueStacks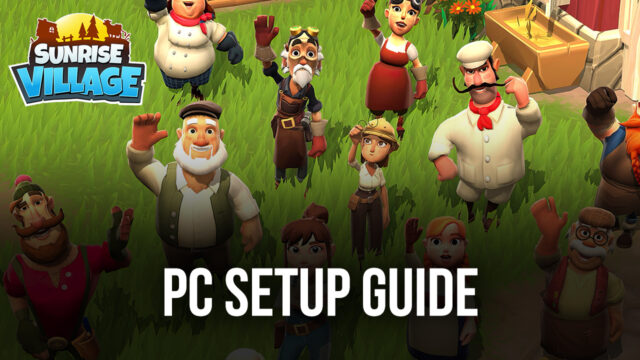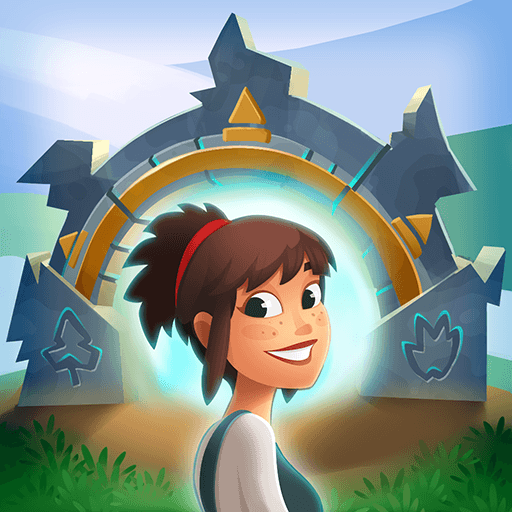 Learn how to play Sunrise Village as we take on a brand new life learning how to take care of a farm in the middle of a devastated village experiencing some supernatural problems. It's your chance to showcase your skills in management and planning to revive this farm into something filled with life and resources. The task at hand isn't an easy one but with a bit of hard work, there's nothing you can't accomplish especially if you put your heart into restoring this ragged settlement.
Sunrise Village breaks away from traditional mobile farming simulators and introduces a wide array of features such as a vast world and a more engaging production and collection system. While it still plays the same as other titles from this genre, you can do a lot more when playing the game so that you won't get bored quickly. This is a massive upgrade to traditional farming simulators because many players end up getting worn out just under a week of playing games like these.
How To Set Up Sunrise Village on BlueStacks
BlueStacks is an excellent emulator to give people who want to play mobile games a chance to do so even if they don't have a smartphone on-hand. However, the usage of this platform isn't only limited to people who don't have smartphones since it also caters to the needs of players who play mobile games on a deeper level. Before we go onto the specifics of what makes BlueStacks the ideal platform to play mobile games, here are instructions on how you can play Sunrise Village and download this platform today:
Download and Install BlueStacks

on your PC.

Complete Google Sign-in to access the Play Store, or do it later.

Look for Sunrise Village in the search bar at the top-right corner of the Game Center or at the Google Playstore.

Click to install Sunrise Village from the search results.

Complete Google Sign-in (if you skipped step 2) to install Sunrise Village.

Click Sunrise Village icon on the home screen to start playing.
Useful Features When Playing Sunrise Village on BlueStacks
BlueStacks isn't just an alternate option for people without smartphones. This platform was designed to meet the needs of the mobile gaming community by introducing features and functions that allow for a higher level of gameplay when playing their favorite games. The platform has been received positively thanks to the impact on the experience of hardcore gamers. Here are some of the features that you might enjoy when playing Sunrise Village.
The Multi-Instance Function is perfect for the farming simulator genre that relies primarily on waiting around for your crops to grow and your animals to produce resources. This feature basically allows players to open multiple devices that give people a way to play other games while having other applications open. Users have the option of using the same Google Play account and even opening additional instances of the same game to take their gameplay to the next level.
Sunrise Village can take quite a lot of time to produce your resources, so it's good to have it open while you open another game you enjoy. This way, the player has the advantage of overseeing the production of their farm while still making use of the time in-between harvests to do something they enjoy. By giving yourself more stuff to divert your attention from the waiting, farming simulators with long countdown times become more bearable to wait for.
The Macro Feature is an instance that plays a pre-recorded set of commands, creating a sort of customized auto-play function for all of your games. This is done by opening the Macro Recorder and then doing a uniform set of actions that you will be doing more than once, giving the player an easier way to do menial tasks without the painful drag of repeating them multiple times.
Farming simulators have two primary tasks: to plant/feed and collect the products from your actions. In some situations, players will need large amounts of a specific resource, which can be boring to produce, so it's a good idea to use the macro feature to do all of these tasks for you in a loop. Leave the BlueStacks instance to automatically perform the series of commands for you and come back later to reap the resources that you collected automatically.
The BlueStacks Eco Mode is a power-saving tool perfect for idle and management games that spend most of the time being open in the background. Users may think that one app that's left open may not impact them, but it can still cause your PC to slow down or your power consumption to skyrocket if left open for an extended duration. This is where the Eco Mode comes in to help players conserve their computer's processing power.
Sunrise Village features two components that make players wait – energy and production time. Energy takes a while to recharge, which limits your actions significantly, and production time can also make the player wait for a long time. While you're waiting for either of these to fill up or cool down, you may want to place your BlueStacks instance on Eco Mode so that you can optimize your PC's performance and energy consumption to the necessary apps.
A Life Of Farming Awaits You!
Farming has always been one of the most wholesome and enjoyable gaming themes since the early stages of gaming, and the genre has only improved over time. Today, in a world where we're surrounded by technology and busy streets, it's nice to escape from the modern world to a simpler way of life — even if it's only a simulated one.
Sunrise Village is in dire need of a person who's capable of making intelligent decisions that leads the people from danger and tragedy to a prosperous way of life. There are so many ways to have fun in this game, and you're only tasked with discovering all of the beautiful things that this game has to offer. It's time to join hundreds of thousands of other players in playing this game today!