Game Overview
Comprehensive Guide for Ni no Kuni: Cross Worlds – Everything You Need to Know About the New Netmarble Hit RPG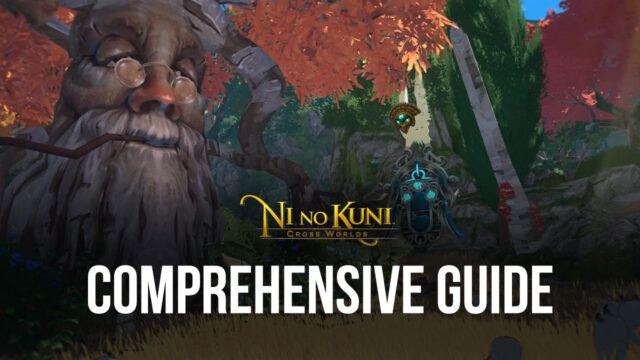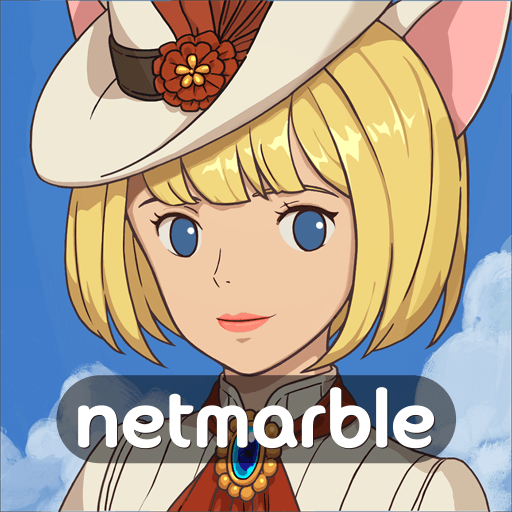 Ni no Kuni has been in an odd spot ever since its release way back in 2011, with its appeal being quite multifaceted:
On the one hand, it's a game series that absolutely oozes charm due to its endearing art style and animations, created by the hugely popular animation studio, Studio Ghibli, a team that has been creating animated films for years, with a track record that spans almost four decades and over twenty different feature films. Those who enjoy Ghibli's creations are very likely to also enjoy the Ni no Kuni titles since, gameplay aside, these games also feature strong narrative and story elements, and essentially feel like you're actually playing a Studio Ghibli film.
On the other hand, Ni no Kuni, as a game, is quite entertaining, offering RPG elements such as character progression, creature collection, minion-based combat, and depending on the title, varying gameplay styles that span from a hybrid real-time and turn-based combat system for Ni no Kuni: Wrath of the White Witch, as well as a more straightforward real-time action combat system in Ni no Kuni II: Revenant Kingdom. Moreover, both titles heavily involve the use of familiars, creatures that can be collected, upgraded, and deployed in combat to assist the main playable characters.
With these elements combined, the Ni no Kuni franchise has carved a place for itself in the gaming community. And while it still hasn't reached massive appeal like other RPG franchises, its second installment for PlayStation 4 and PC, Ni no Kuni II, had almost broken its first million sales only two months after its launch, while also receiving the award for Best RPG in the 2017 Game Critics Awards, as well as on the Best of Gamescom trade fair of the same year, with multiple other nominations in the following years.
With the rising popularity of the franchise in both the mainstream gaming community as well as for the ever-expanding crowd of Ghibli fans flocking to it, it was only a matter of time before Ni no Kuni expanded to other platforms, namely handheld and mobile devices, though these were mostly limited to Japan only. However, the latest entry in the series, Ni no Kuni: Cross Worlds, is the first ever mobile game in the franchise to be released worldwide this past May 25, almost a year after its initial launch in Japan, Taiwan, and South Korea.
With that being said, and after this admittedly lengthy intro, which was necessary to put the significance of Cross Worlds in context within the Ni no Kuni franchise, we wanted to dedicate this space to creating a comprehensive guide on some of the basic aspects of this game. This guide is created with the intention of helping newcomers to get acquainted with this series, as well as to teach our readers how to get started in Ni no Kuni: Cross Worlds.
Let's get started!
What is Ni no Kuni: Cross Worlds?
In a nutshell, Ni no Kuni: Cross Worlds is an MMORPG with a sprawling narrative, colorful graphics, and a simple yet entertaining combat system. And though it has the distinction of actually offering an interesting and well-crafted story, which is rare for mobile games, it also has some aspects that are commonplace in this platform, such as AFK grinding, auto-questing and auto-combat, and a simplified touchscreen control scheme, to name a few.
As the latest entry in the Ni no Kuni franchise, Cross Worlds has many elements reminiscent of its predecessors for consoles and PC. Specifically, the one that stands out the most is obviously the art style, which still retains all the charm and personality that only a team of animators like the folks at Studio Ghibli could create. The game heavily features both in-game cutscenes with dialogs to tell its expansive story, as well as pre-rendered cutscenes using Ghibli's animation style and aesthetic to establish the setting and portray plot-significant events.
This is particularly worth pointing out since the president of Level-5, the company responsible for developing all the previous Ni no Kuni games, stated that they specifically contacted Netmarble to develop the game after seeing the success of Lineage 2 Revolution. However, the executive was also adamant on the fact that the game would have to preserve the aesthetic value of the franchise, which was something that proved troublesome for the dev team, but that they ultimately managed to pull off.
How to Download and Play Ni no Kuni: Cross Worlds on PC
While Ni no Kuni: Cross Worlds was designed to be enjoyed on mobile devices such as phones and tablets, there's a much better way to get a superior experience with Netmarble's new MMORPG by playing Ni no Kuni: Cross Worlds on PC with BlueStacks wherein you can get the best graphics and performance, without having to spend hundreds on a nice phone. And considering how visually rich this game is, you will definitely want to play it on your big PC monitor to truly appreciate all the details.
Luckily, installing and playing mobile games on your computer with BlueStacks is very easy, and takes only a few simple steps:
On the BlueStacks website, search "Ni no Kuni: Cross Worlds" and click on the relevant result.

Click on the "Play Ni no Kuni: Cross Worlds on PC" link on the top left.

Download and install BlueStacks on your PC.

Click on the "Ni no Kuni: Cross Worlds" icon at the bottom of your BlueStacks screen.

Complete the Google Sign-in to install the game.

Click the "Ni no Kuni: Cross Worlds" icon on the home screen to start playing.
By playing Ni no Kuni: Cross Worlds on BlueStacks, you can get much more than just great performance, graphics, and the possibility of playing on your gaming monitor; you can also find a plethora of tools and features that can help to streamline your experience with this MMORPG. Features like the Keymapping Tool can give you better controls by letting you play with your mouse and keyboard, while others like the Macro Recorder can help you to automate parts of the grind. And this is just a small sample of the things that you can do when playing on our Android app player.
Check out our PC install guide for Ni no Kuni: Cross Worlds to learn more about the process.
The Story so Far…
The plot in Ni no Kuni: Cross Worlds revolves around you, a person in the real world who is tasked with beta testing for a virtual reality game called "Soul Diver". It's your job to jump into the game and try out the mechanics. However, disaster strikes when you meet a girl called Rania in-game, who promptly "breaks" the game by trying to give you an ominous warning, after which you fade out.
A few moments later, once you come to and manage to log into the game, you appear in the middle of a fierce battle in the Nameless Kingdom, during which you meet and befriend Cluu, a friendly yet enigmatic creature, and run to the nearby castle to help Queen Sia, who is currently being attacked by a fearsome knight. Moments later, and after realizing that the player is not from this world, the knight turns to attack the pair, only for the Queen to entrust Cluu with a mysterious artifact and task him with keeping it, and the player, safe. The creature then swallows the player and quickly teleports them to safety, landing in the Kingdom of Evermore, where the real adventure starts.
Initially confusing it as the in-game world, and the characters that we meet as NPCs, we slowly realize that there might be more to this kingdom than meets the eye, and that instead of a game, we might be actually in a world separate from our own. In this sense, your adventures will take you to many different places as you travel to get stronger and eventually prevent the destruction of this mysterious realm.
Ni no Kuni: Cross Worlds Basic Gameplay
This entry in the Ni no Kuni series is an interesting amalgamation between its two predecessors, Wrath of the White Witch, and Revenant Kingdom. The reason why it focuses on these two while leaving the previous titles out of the mix, presumably, is because the latter ones were only ever available in Japan, and therefore it wouldn't make much sense to reference them in a game meant to be released in other countries, and eventually worldwide.
Cross Worlds incorporates elements from Ni no Kuni 1 and 2, in the sense that, just like in the former, the combat revolves significantly around the recruitment and upgrading of familiars, which you can deploy in combat to give your characters stat boosts, as well as to directly assist the team in fighting. Meanwhile, just like in Revenant Kingdom, the combat in Cross Worlds takes place in real time, with the player directly controlling their playable character, and slashing, running, and dodging their way to victory against anyone that stands in their way.
Before beginning, however, the player must choose between a variety of classes, each with their own stats and properties. Whether you want to be a powerful hammer-wielding Destroyer, a nimble Rogue that shoots enemies with their bow and arrows, a powerful Witch that deftly wields her floating spear in combat, or any of the other classes in the game, there's quite a lot of variety when it comes choosing your preferred play style here.
While the characters all have that iconic "Ni no Kuni" regal look as their base appearances, they can actually be customized in a variety of ways, such as changing hair style and color, altering their height and weight, as well as skin color, and even tweaking the color of their eyes and clothes, among a few other parameters. And even though the variety of features that you can customize isn't as large as in some other games, this system is good enough for you to create a fairly unique character, if you so wish.
Ni no Kuni: Cross Worlds Classes
Unlike any other game in the series, Ni no Kuni: Cross Worlds lets players choose from a roster of five different classes. And while each of these classes are powerful and viable in their own right, they also each have their own play style. In this sense, it's important to choose the one you enjoy the most, since your gameplay will vary radically depending on your class.
With that being said, here's a quick breakdown of the five playable classes in Ni no Kuni at launch:
Rogue
A nimble assassin-type character that deals heavy damage from afar using his deadly bow. With unerring precision, this class is all about dealing the most damage in the shortest period, and is regarded as the strongest pure DPS choice, for those who enjoy dishing out the pain.
The damage that this class can inflict is counterbalanced by their meager defenses, making this one of the more tricky classes to play. This isn't to say that they're difficult, but that, compared to Destroyers, you need to actually worry about dodging just as much as attacking. As such, we recommend the Rogue to players looking for a challenge.
Destroyer
In stark contrast with the Rogue, the Destroyer is a sturdy giant of a man with an equally giant HP pool, as well as the ability to inflict heavy damage to hordes of enemies. However, contrary to what his name may imply, the Destroyer is actually the tank of the bunch since, while he can do significant damage, his forte lies in actually absorbing it and inflicting it back on his enemies.
The Destroyer is the most beginner-friendly class in Ni no Kuni, particularly since its high HP pool means that the players won't have to worry as much with dodging. However, their damage output is not as great as that of the Rogue, Witch, or Swordsman.
Witch
The Witch in Ni no Kuni is another DPS class focusing on ranged combat and that can inflict tons of damage from mid-range. Though she lacks the longer range of the Rogue, the Witch makes up for it with her CC and support skills, which let her dominate her enemies and support her allies while keeping up the pressure.
If we had to sum up the Witch in a few words, we'd say that she's a support DPS type that can cripple enemies with knockdowns and slows, but also protect herself with shields, making her a versatile and self-sufficient class ideal for any situation.
Engineer
Speaking of versatile classes, the Engineer in Ni no Kuni: Cross Worlds is the embodiment of versatility, combining harm and healing into one awesome package. This class is the only dedicated healer character in the game, with tons of passive skills that can boost her curative abilities. Furthermore, she can not only restore the team's HP, but also erect barriers and protective shields, while also rendering shielded allies immune to CC effects.
Though she might not be as fun to play if you're looking for a character that can deal maximum damage, the Engineer is an absolute joy to have in your team thanks to her invaluable support abilities.
Swordsman
While every other Ni no Kuni class has a specialized purpose and role to fill, the Swordsman is the middling class in the roster, not excelling at anything but also without being bad at anything, either. They do decent damage, are quite mobile, and have good defenses, and they're also quite easy and fun to play as well.
If you're not sure what class to choose, you really can't go wrong with the Swordsman, though we recommend choosing one of the other specialized classes if you're keen on specific play styles. For instance, those who enjoy supporting their teammates will want to pick the Engineer; those who like tanking have no better choice than the Destroyer, and those who want to deal damage might want to go with either the Rogue or Witch. Nevertheless, the Swordsman is currently the only melee DPS in the game, so he at least has that going for himself.
The Familiar System in Ni no Kuni: Cross Worlds
You can't really have a Ni no Kuni game without any sort of system revolving around familiars or minions, and Cross Worlds is no exception.
Along your travels, you'll be able to recruit and train a wide variety of familiars, creatures that follow you around and that can help out in combat, both by adding their unique skills to your repertoire, as well as by supporting you directly by attacking the boss. To this end, each familiar has one active skill, and several passive skills, which the player can enjoy as long as they have the familiar in their party. Moreover, you can have a maximum of three familiars at any given moment.
To obtain and add these lovable creatures to your collection, you need to hatch them from eggs that you obtain from playing the game, or receive them from the in-game gacha feature. In turn, these familiars can come in three different levels of rarity from the gacha, though instead of letters like in other games, Ni no Kuni uses stars: the most basic familiars that you can summon have two stars, followed by the rarer three-star familiars, and ending with the rarest four-star variants. Though there can be familiars with more or fewer stars, these are usually obtained via upgrading them or by hatching them from eggs as part of the game's story, respectively.
Understandably, familiars with higher rarities are not only the most difficult to obtain normally, but are also the strongest in the game. These creatures only have a 4% chance of appearing from any given summoning, which means that it'll probably be a long time before you'll get one of those. Don't worry, though, the ones you get from free, as well as familiars of lower rarity are perfectly serviceable for the base game, until you get to the PvP, that is, but that's an entirely different matter that we'll talk about later on.
Ni no Kuni: Cross Worlds Reviews and Ratings
While Ni no Kuni: Cross Worlds was published by Level-5, it was actually developed by Netmarble, the team widely known for creating some of the most iconic and popular games on the mobile platform, including the aforementioned Lineage 2 Revolution; Marvel Future Revolution; Marvel Future Fight; Seven Deadly Sins: Grand Cross, and The King of Fighters All Star, among many others. In this regard, it's more than obvious that Netmarble has been around the block, which is why the expectations for Cross Worlds were so high.
Luckily, when it comes to its reception, Ni no Kuni: Grand Cross was a resounding success, having earned over $100 million in revenue in its first two weeks, making it the second-highest grossing game in the world for that period in 2021, and more successful than games like Genshin Impact and Pokémon Go when they first launched, despite Cross Worlds being available only in three countries.
Suffice to say, Ni no Kuni: Cross Worlds has been a big hit in Taiwan, Japan, and South Korea, which is where it has been released since late 2021. Nevertheless, the same could not be said for its worldwide version due to one crucial aspect: Netmarble's heavy-handed plan to integrate blockchain features into the game, and tie the player's progress to arbitrary cryptocurrencies, often slowing it down unless they commit to the grind or pay real money.
This announcement didn't sit very well with the crowd, which then proceeded to bash the game online, and start a boycott movement against the global version of Cross Worlds, with many websites writing negative reviews about these features that heavily encouraged "pay-to-win" mechanics, since players can just buy cryptos and purchase the best familiars and gear straight from the in-game shop.
This fact is most apparent judging from its reviews on the Play Store, which despite having over a million downloads just a week after its release, it only has a score of 3.3 stars. Interestingly enough, the most common complaints, aside from the cryptocurrency aspect, are the players struggling with the camera controls, as well as with the auto-combat and auto-questing features, which are counter intuitive and rarely encourage the player to take manual control, since the game can just as easily play itself with no drawbacks.
Ni no Kuni: Cross Worlds Cryptocurrencies and the Blockchain
As you can probably tell, despite its success in the East, the West was a different story for Ni no Kuni: Cross Worlds, which was apparent since the very moment Netmarble announced that they would be integrating NFT, crypto, and blockchain features to the worldwide release. Following this announcement, the team implemented a couple of different currencies to the game, both of which are tied to the main MARBLEX blockchain technology.
These currencies are Territe and Asterite, which can be earned by participating in PvE and PvP activities, respectively. Furthermore, these currencies can then be traded for Territe Tokens (NKT) and Asterite Tokens (NKA), at varying exchange rates. However, like we mentioned above, these currencies are also used for many of the activities in-game, which can give whales an unfair advantage over free-to-play users, especially since the best gear and familiars can be bought directly from the store.
As you can see, in its current state this system is directly at odds with fair play principles due to the advantages it gives to players who decide to play with their wallets. Nevertheless, with the negative reception that the game is receiving, we're fairly certain that some measures will be implemented to restrict this advantage, and provide a more level playing field for all users.
Either that or we're afraid that Ni no Kuni: Cross Worlds might be doomed to fail in the West before it even takes off, which would be a huge shame since we sincerely believe there's actually a hidden gem under these monetization features. Nevertheless, players shouldn't have to use their wallets to dig up said gem and start enjoying it.
Additional Ni no Kuni: Cross Worlds Guides and Information
Though we've covered most of the basic aspects of what you need to know to get started in Ni no Kuni: Cross Worlds, we couldn't actually jump into the nitty-gritty that some of these aspects deserve, particularly since this guide is long enough already. Luckily, our blog is full of helpful resources and specialized guides that explore some of these other aspects with more detail.
Here are some of the other useful Ni no Kuni: Cross Worlds guides that you can find on our blog:
Equipment and CP Guide –

A guide detailing the basics on how to gear up, as well as how to upgrade your gear to increase your CP and keep your character in top shape.
Kingdom Guide –

An in-depth guide explaining everything you need to know about the Kingdoms in Cross Worlds, including how to create or join them, and everything you can do when you belong to one of these.
Ni no Kuni: Cross Worlds Class Guide –

Don't know what class to choose? Check out this in-depth guide where we talk about each class, and their skills, and give a breakdown of their roles and play styles.
Ni no Kuni Tips and Tricks –

Though we've shared most of the knowledge that you need in order to get started in Ni no Kuni: Cross Worlds in this guide, you can never go wrong with more tips and tricks under your belt. This guide will show valuable tidbits of information for rapidly progressing in this game as a new player.
That's it for our comprehensive Ni no Kuni: Cross Worlds guide. Feel free to leave your own questions in the comments below. Alternatively, check out our blog where you can find more info about this awesome mobile MMORPG.