Updates
Darkfire Heroes Global Launch Brings the Action Fantasy RPG to Android and iOS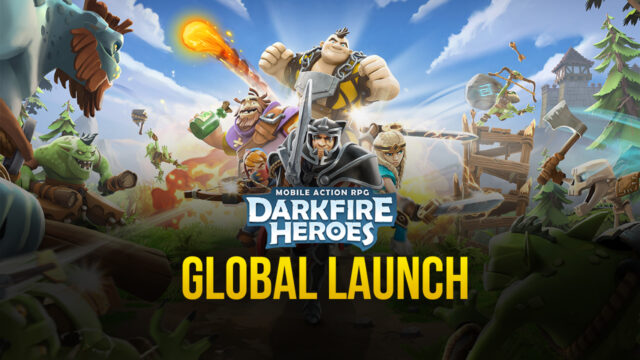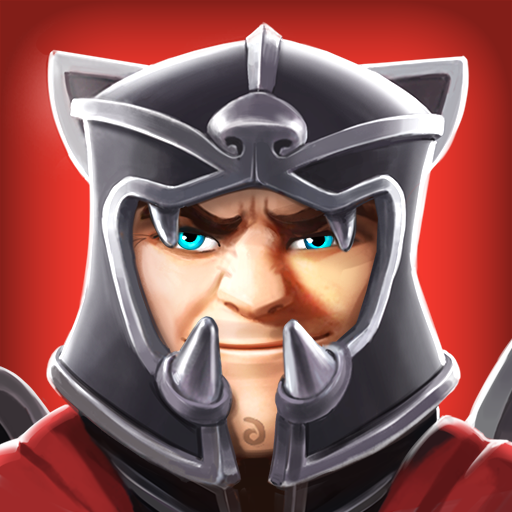 Rovio games, maker of the world-renowned title Angry Birds, has just confirmed the global launch of its action fantasy RPG and hero collector Darkfire Heroes on April 15th, 2021. The game was available to play in select countries in soft launch till now. The game features automated combat but allows players to use abilities via dragging and aiming to drop. Hence, it boasts a fun time for both players who want to play casually by letting the game play itself through its 2x speed automatic mode or for the hardcore players who like to min-max the use of abilities and strategically build teams to get the maximum damage.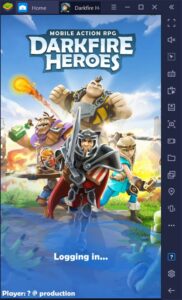 The game is all about team-building, making unique strategies to defeat bosses in PvE or players in real-time PvP action! Yes, you read that right; Darkfire Heroes boasts real-time PvP on its global launch! Players can get to customize their unique loadout of spells in the form of cards to take into combat and brawl against other players in a real-time fashion. The game runs silky smooth on 60 FPS without any lag or crash problems, allowing for some fun real-time action combat. However, to get the best experience both visually and performance-wise, you would need a good phone with high-end specs. If you're a PC gamer, don't worry, we have got you covered. You can play Darkfire heroes on your PC using BlueStacks without worrying about issues like overheating or battery drainage.
Darkfire Heroes is scheduled to launch globally on both platforms – Android and iOS on 15th April. Let's take a look at what the game has to offer.
Collect Different Heroes from 6 Different Factions
Players can collect up to 75 unique heroes from 6 different factions in Darkfire Heroes. Players can unlock more heroes as their account level progresses, as well as by completing specific hero missions to get their fragments. Heroes in the game are as complex as they can get in mobile action RPGs and they can be customized according to the player's wish, depending upon what strategy they opt for. Heroes are of 6 different elements – Fire, Earth, Water, Air, Light, and Dark. Each hero plays a specific role and has a specific set of skills. Players can, however, customize their heroes and change their skills using cards for more engaging and personalized combat. Each hero also has their unique special attack and custom skills.
You can experience an endless amount of strategic team-building consisting of 5 heroes and 5 spells. Build the right setup for the right challenge you are facing and conquer the kingdom. Check our tier lists for more information.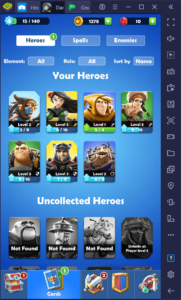 Leveling up an account is the key to unlocking more characters and spells. Players can level up their accounts by upgrading their characters and spell cards. Buying upgrades for these characters and spells also contributes to the leveling up and provides EXP.
Complete Quests and Open Chests for Rewards
Like any other mobile action RPG, Darkfire Heroes also follows the standard trend of giving quests to players on a daily and weekly basis for juicy rewards. This is not a bad practice, but rather a good one as it keeps the players engaged daily and makes the game more enjoyable with new quests and missions to look forward to. Darkfire Heroes, however, also has additional campaign quests which are massive and need some time to complete. The rewards for these quests are quite juicy as they provide players with chests, keys, gold, and the game's premium currency: Gems. Players can expect a lot of Gems in the early stages as the game provides a fair chunk of currency to buy materials, special items like superior chests, etc.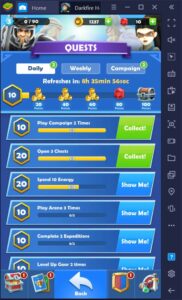 Remember we talked about upgrading heroes and spells? Well, you upgrade those using hero or skill fragments that you get from opening chests. Chests are of 2 types – Normal and Superior, with the Superior chests containing better quality of hero and spell fragments. Players get 1 free chest to open per day which is highly recommended. Players also get many chests by regularly playing in the campaign and completing various quests/missions. These chests are your bread and butter to upgrade heroes, spells, and your account level. Make sure to keep an eye on chests and open them regularly to make your heroes stronger and to unlock more of them. Check out our guide for the best farming tips and tricks which will help you get stronger.
Combat and PvP Gameplay Modes
Darkfire Heroes introduces a new RPG game mechanic – Real-Time Power Aim. This unique mechanic of real-time aiming abilities to min-max damage output or clutch heal your allies at the brink of death is what makes Darkfire Heroes different and more strategic from the usual turn-based RPG squad battlers. The real-time PvP modes boast fast-paced thrills and strategic combat at all times. Use your mana to drag and drop magical abilities to support your heroes or demolish your enemies. Timing, skill and precision are all that is needed to achieve victory.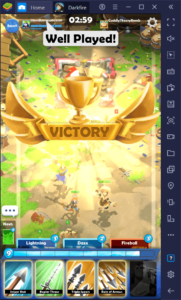 Players can experience 2 different types of Real-Time PvP modes – Hero Race and Castle Conquest. Hero Race is an innovative mode never seen before in any other action RPG where players can compete by not interacting directly. Players race to the finish line by defeating hordes of minions and the first player to finish will win. Castle Conquest is your standard real-time player vs player mode where players fight each other face to face in an enclosed arena. Players can directly use their spell cards and special attacks while off cooldown, and the first player to lose their tower will lose the match.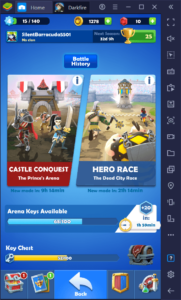 While the game is still not launched yet, we are certain that Darkfire Heroes is a unique action RPG with a mix of hero collectors in it, with an emphasis on strategy. We enjoyed the real-time PvP and the highly strategic team-building aspect of the game! If you're a fan of mobile action RPGs, we are sure you will love Darkfire Heroes! Keep an eye out for the global release of Darkfire Heroes on April 15th, 2021.