Updates
Free Fire Releases Bloodwing City Elite Pass for April 2021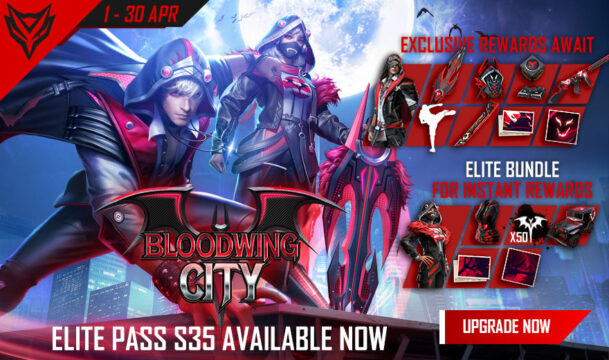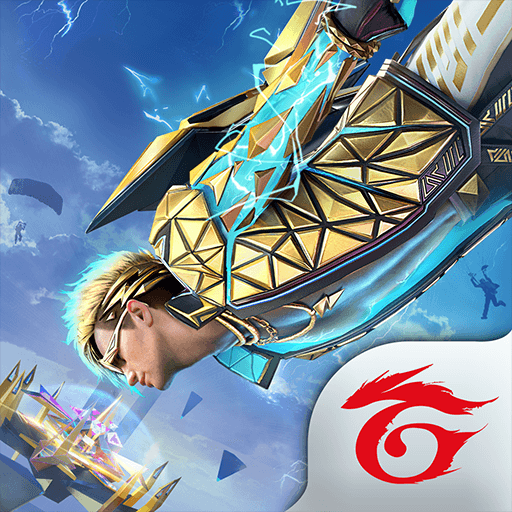 The Elite Pass for the month of April, the 35th season, has been revealed by Free Fire, with the pass having a vampiric theme and based in the realms of Bermuda. The Bloodwing City Elite Pass comes with an exclusive Bloodwing City Pan for players who pre-order the Elite Pass.
Trixy and Shadow are on a mission of their own to wipe the Bloodwing City clean of violence, criminals and gangs in order to restore the peace in the city and rescue the citizens. Buy the Bloodwing Lad Bundle to play as Shadow or the Bloodwing Lass Bundle if you want to be Trixy in game in April.
The Bloodwing City Elite Pass is available for purchase for 599 Diamonds, with the Elite Bundle priced at 1199 Diamonds. The Elite Pass rewards also revolve around the story of Bloodwing City and its components.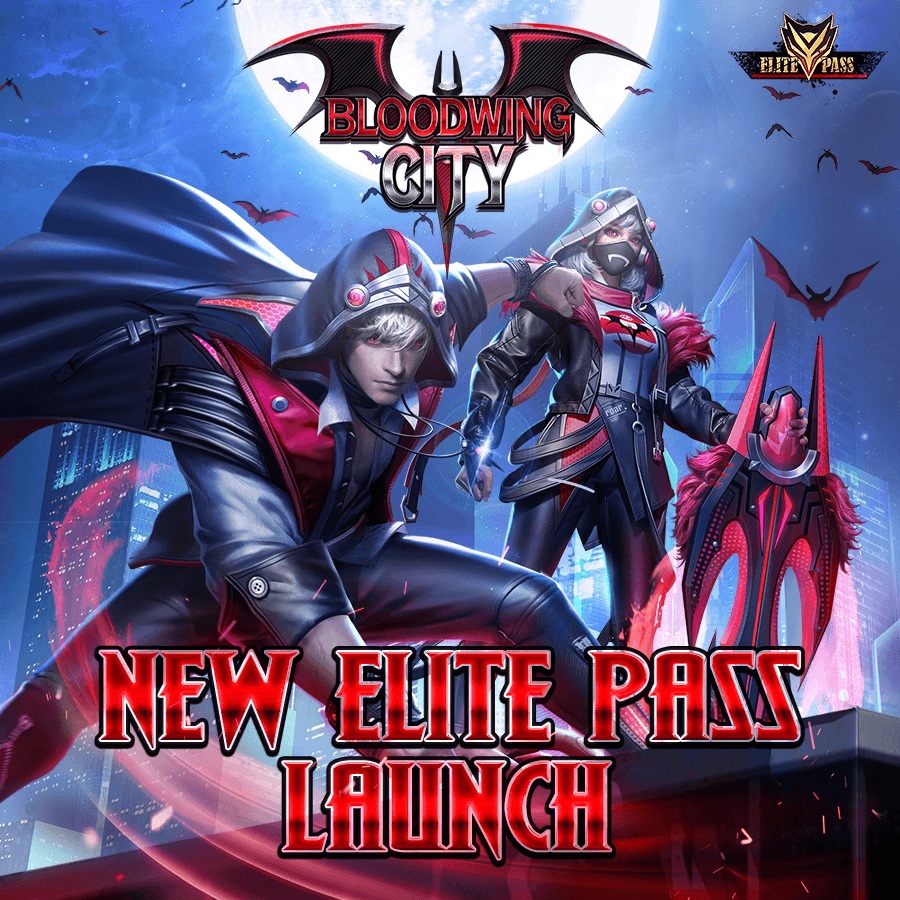 A new backpack called the Vampire Bat backpack is available along with a Bloodwing City Surfboard that allows you to surf the air and traverse through the maps quickly. A Bloodwing City themed Thompson can also be added to the players' inventory through the Elite Pass along with a new knife called the Bloodwing Slasher.
An exclusive Bloodwing City Jeep and a Bloodwing City themed Loot Box are also available as rewards in Season 35 of the Elite Pass along with a new animation or emote called Triple Kicks, which when activated, sees the player kick thrice.
A new Free Fire pet is also coming to the mobile servers. The announcement read," Meddle not in the affairs of dragons, for art thou crunchy and good with ketchup"Named Dreki, the pet's Dragon Glare exposes opponents that are recovering behind a wall.
Free Fire continues to innovate with its Elite Pass despite this being the 35th season and Bloodwing City is another exciting addition to the ever expanding Free Fire universe.