Updates
My Hero Academia: The Strongest Hero Releases Hawks, Adds Bakugo to Rotation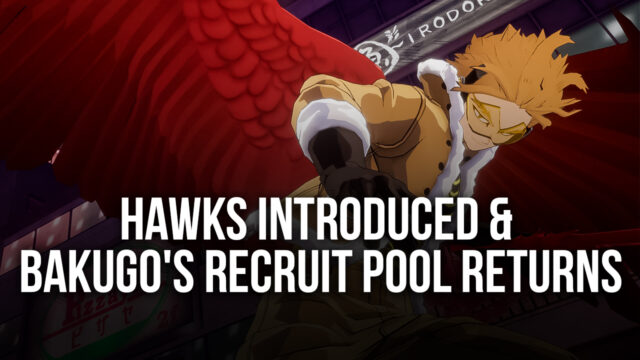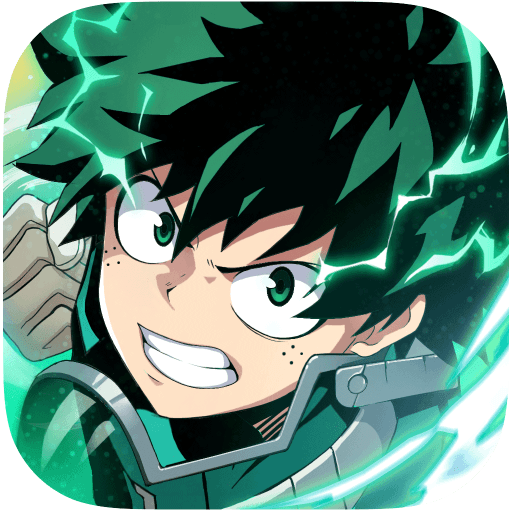 An exciting update is greeting us this month of August as My Hero Academia: The Strongest Hero game releases a new character.
If you are a fairly new player, check out our beginner's guide to playing My Hero Academia: The Strongest Hero where you will learn tips and tricks to get you started.
This week's update introduces Hawks and brings back Bakugo's Recruit Pool in the game.
New Character Hawks
Hawks' Recruit Pool is now live in the game. This means he has an increased drop rate from August 4 to August 17 so players can now attempt to reroll for him. Read more on our rerolling guide to find out the best way to get your favorite My Hero Academia characters.
Hawks' abilities include Airborne (Mark Target) and Feather Rain (Long Range). He is an S character in the game.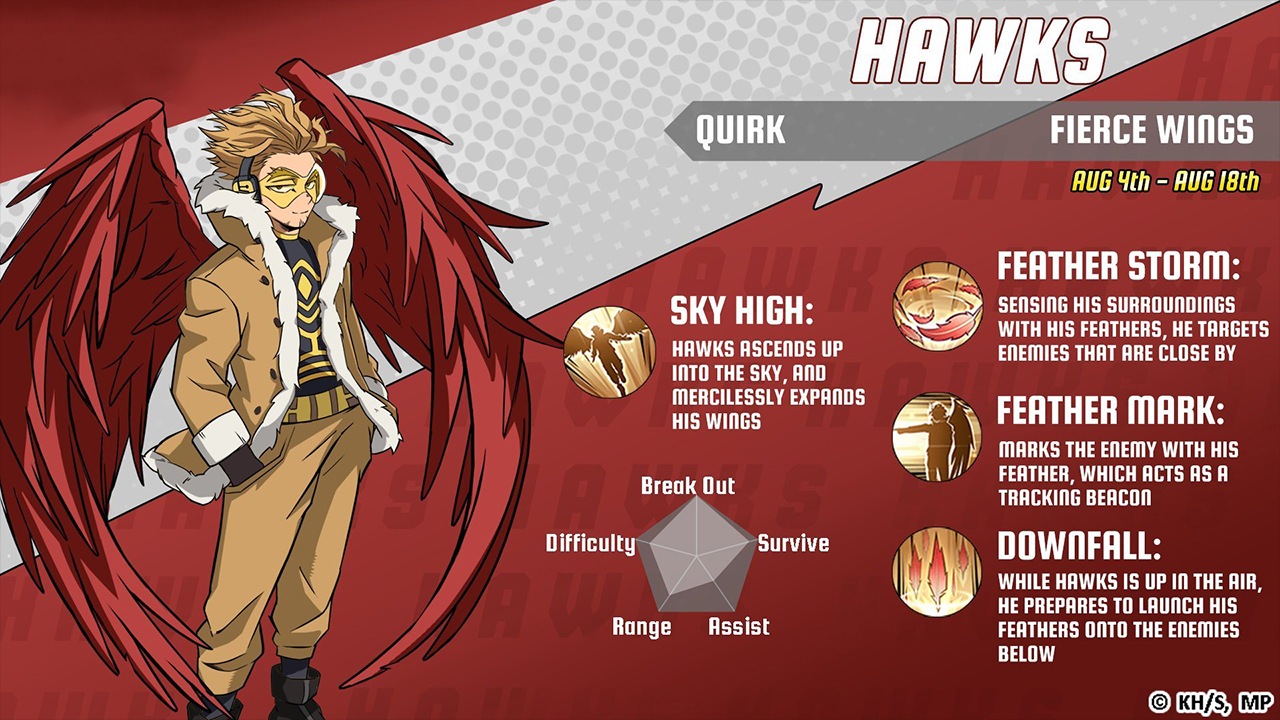 In the anime and manga series, Hawks is known as Takami Keigo. His quirk Fierce Wings includes a pair of large wings made up of feathers. Hawks can manipulate each feather using his very own will.
Bakugo Returns
One of the game's starting characters, Katsuki Bakugo, returns its Recruit Card Pool for a limited time.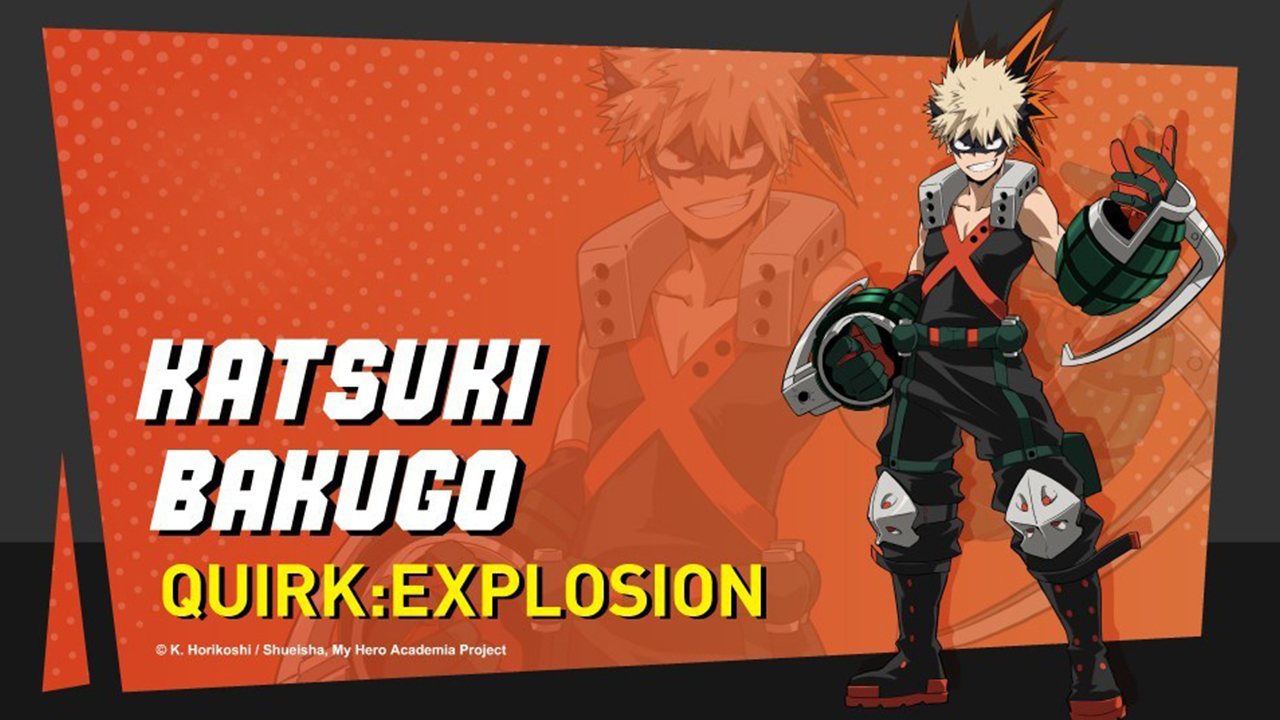 Bakugo's quirk is called Explosion where he produces nitroglycerin-like sweat from his palms to create explosions.
Go to the Overwhelming Power to recruit the hero Bakugo with a guaranteed appearance for every 100 recruitments.
Bakugo is one of the main characters of My Hero Academia. He is a student in Class 1-A at U.A. High School.
Additionally, My Hero Academia: The Strongest Hero's log-in event has already started. It offers rewards like 50x to 150x Hero coins. Log in every day from July 31 to August 10 for a total of seven days to claim all the rewards.
This maintenance will give out 250x Hero coins, 50,000 credits, and 50x Stamina. Note that the compensation is only available to players who created their accounts before August 3 at 6:00 a.m. CEST.
Find out the best and strongest My Hero Academia: The Strongest Hero characters by reading our tier list.
You can also play the game on PC by downloading BlueStacks. BlueStacks helps you bring out your A-game with its numerous features. For example, Macros will enable you to skip all the repetitive tasks and processes inside the game and conveniently repeat them all with the press of a button. It's that simple!
Are you excited to see Hawks in the game? Which My Hero Academia do you want to be released in the game next?