BlueStacks Roundups
The Top 10 Upcoming Android Games for Early 2021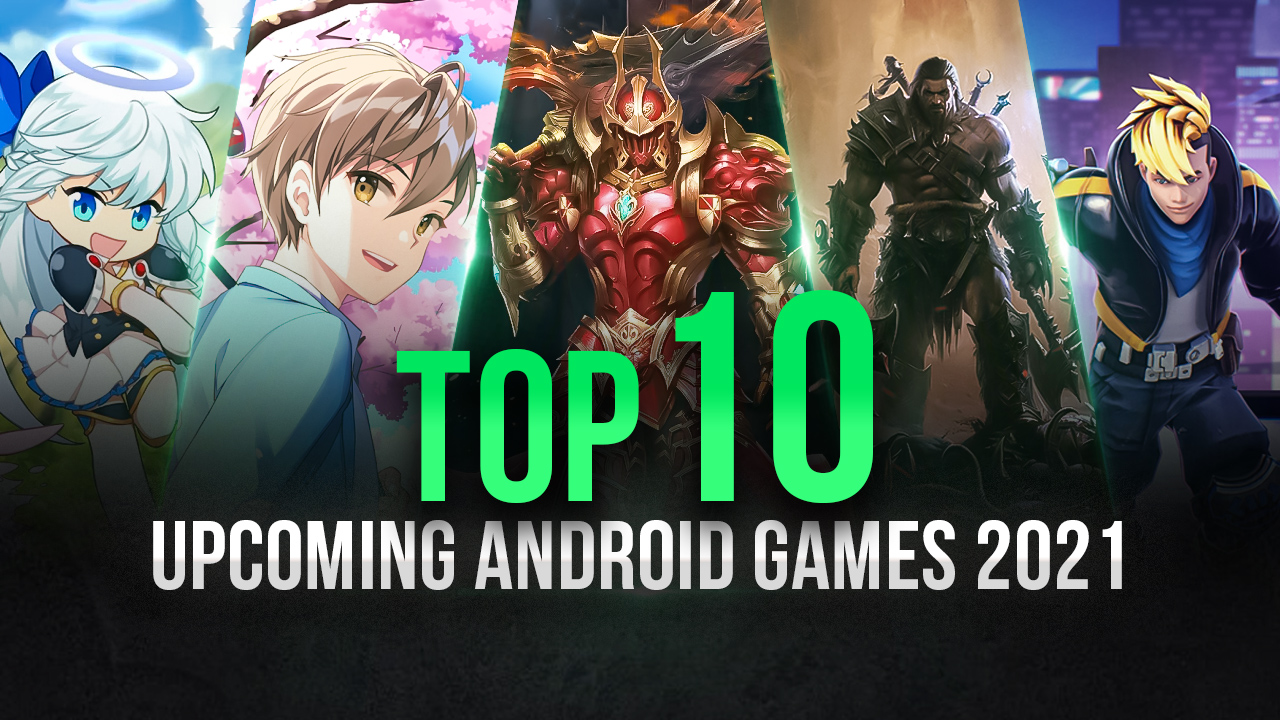 Quick Navigation
The new year has already arrived, leveling the playing field and giving everyone the opportunity to shine in this new period. And considering how intense 2020 was, we're in dire need of a breather to perk us up and get us pumped for the upcoming challenges. Luckily, the video game industry is always hard at work in developing awesome titles to keep our spirits up. Case in point, here are some of the top Android games that are releasing in early 2021.
1. Battlepalooza – Free PvP Arena Battle Royale
The title says it all.
Battlepalooza is an upcoming battle royale game by nWay, which if you're a mobile game enthusiast, you'll recognize is the same team behind the awesome WWE Undefeated wrestling game. This time around, the team is dipping their toes into a very different genre, and the results look very promising.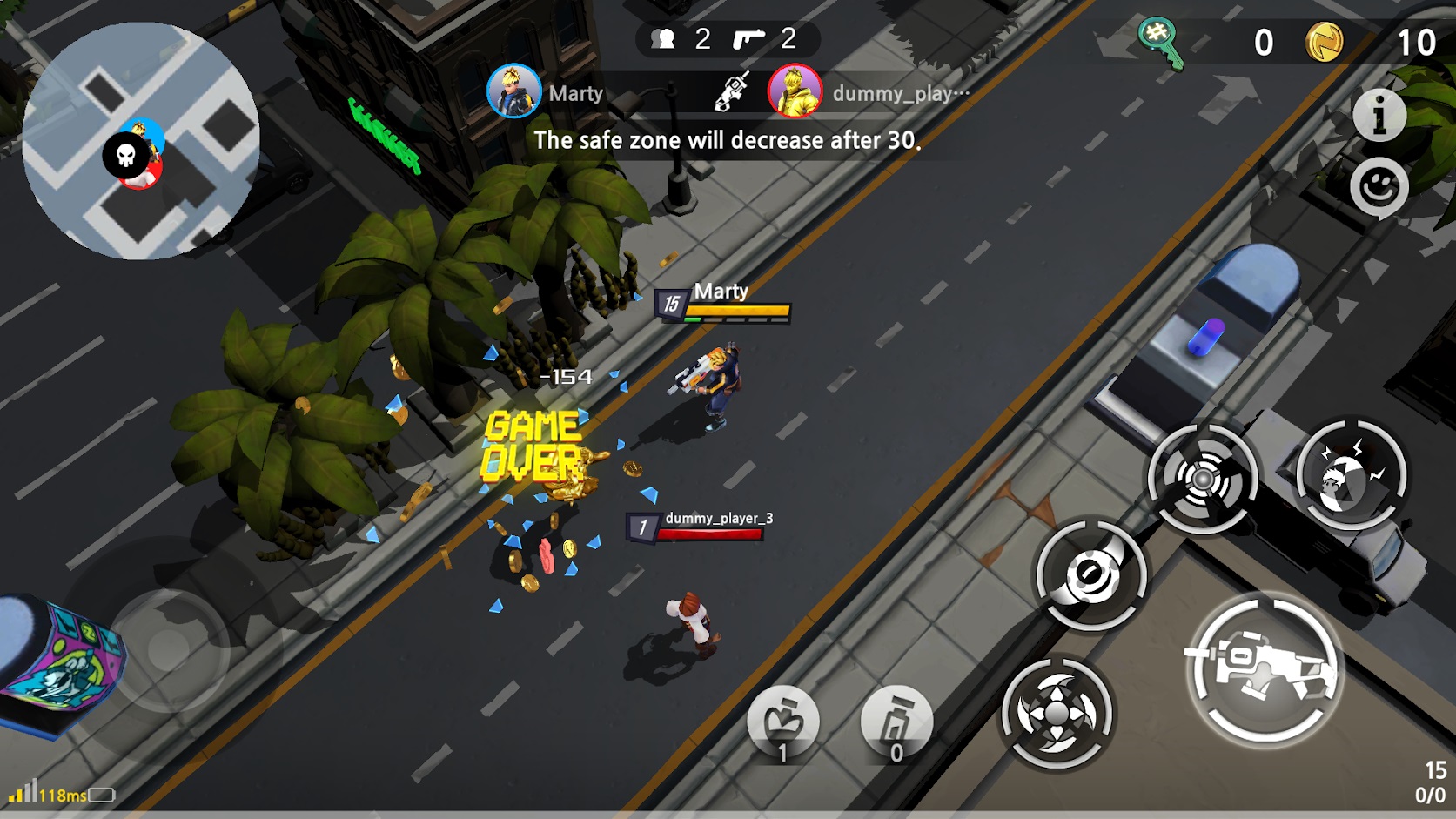 This upcoming battle royale plays from an isometric perspective, with an arena where 24 players can run around and battle each other to see who will be the last person standing. There are different characters with unique skills, as well as a variety of upgrades and cosmetics to purchase, with which you can outplay your opponents on the field, AND look good while doing so.
Battlepalooza will officially launch on February 2, 2021, though you can already pre-register on their official website and receive exclusive rewards once the game releases. You can play the game on PC as well.
2. Raising Archangel
Idle games have become increasingly popular in the mobile gaming industry since they give players the opportunity to progress, level up, and power up their characters, without having to sink countless hours into doing so. Raising Archangel on PC is no exception.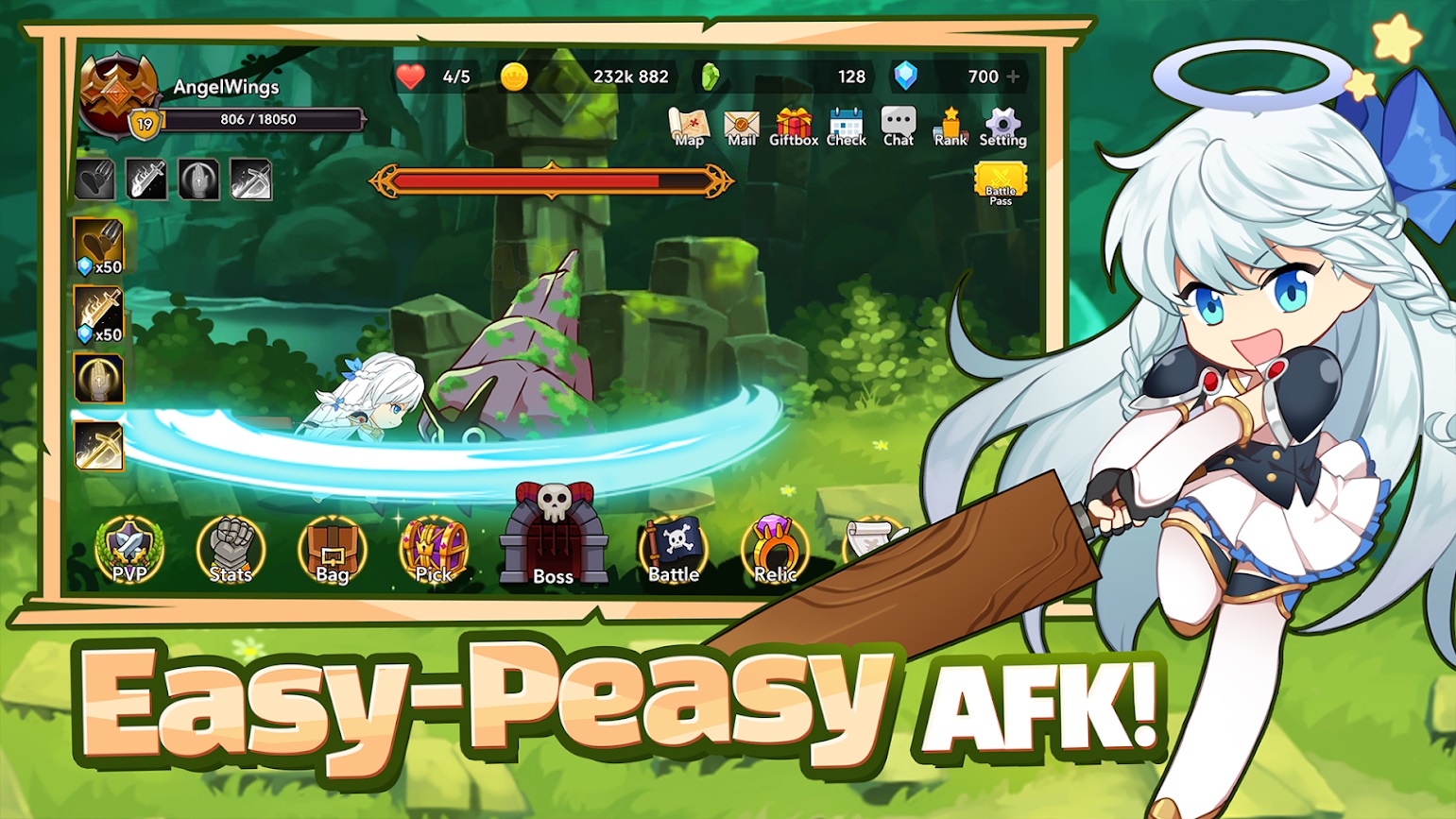 The basic premise of this title is to assist your very own angel and help them to power up so they can defeat enemies of increasing difficulty, and eventually ascend into becoming a full-fledged archangel. To do this, you'll need to level up, equip them with the best gear, and manage a wide variety of aspects to prepare them for any challenges. And the best part is that, as an idle RPG, you won't need to sit down and play this game for extended periods—most of the grinding and dirty work is done by your angel; even while you're offline!
As we wrote in our Raising Archangel announcement piece, this Idle RPG will release on January 18th, but you can already pre-register on Google Play.
3. Legacy of Destiny II: Dark vs Light
Whenever a new MMORPG makes its way into the market, we can't help but get excited over the prospect of awesome adventures, obtaining shiny new gear, and defeating fearsome enemies. And while Legacy of Destiny II on PC doesn't look like anything out of the ordinary at a glance, it's a prime opportunity to get lost in yet another mobile MMORPG. After all, if a game is new, it means that you have a real shot at claiming the throne as the strongest in the server.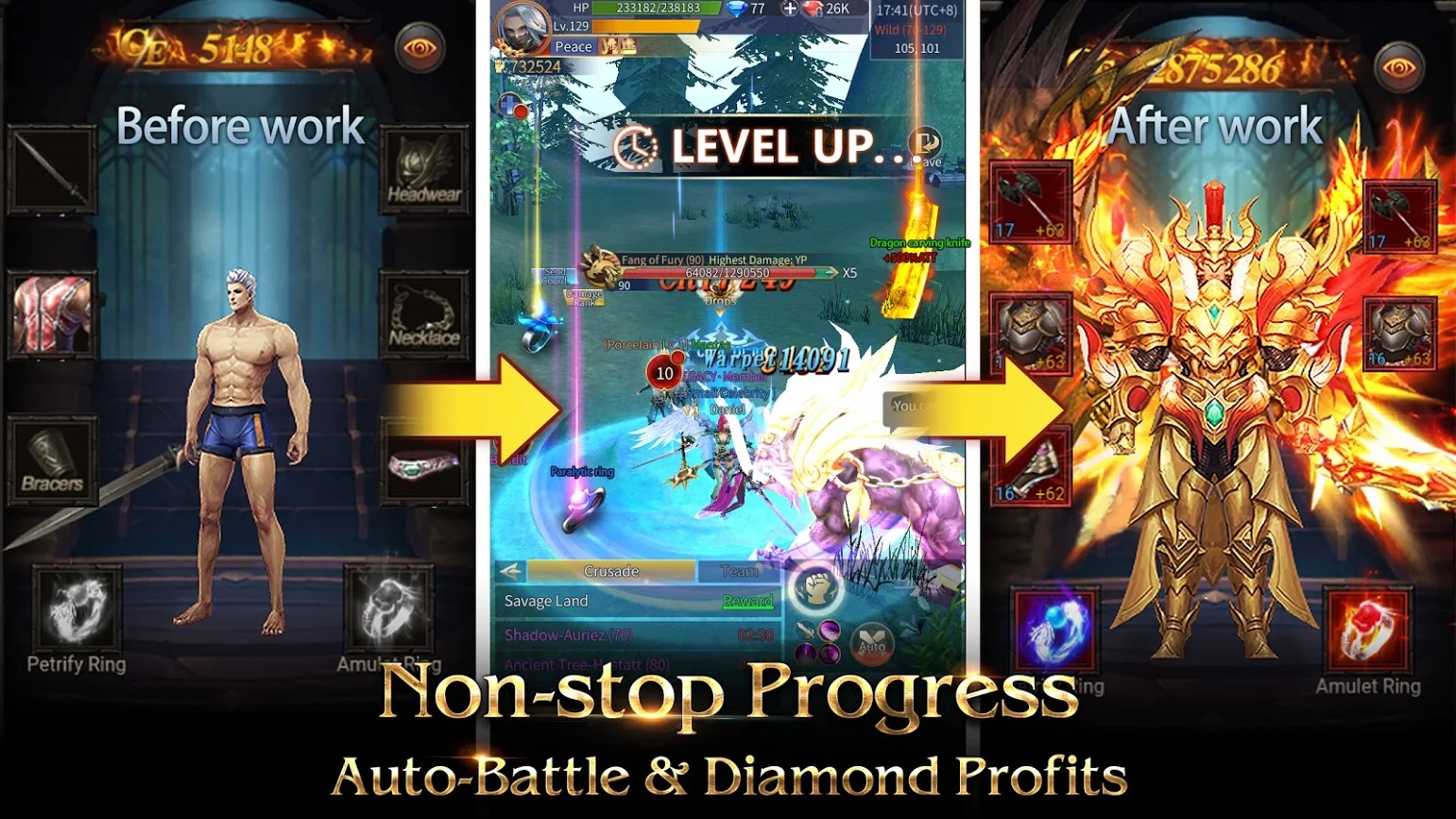 Legacy of Destiny II looks like your typical mobile MMORPG, with features such as auto-battle, auto-navigation, and other automation aspects. While not entirely an idle game, it has plenty of aspects to assist the player. However, the game offers a variety of enemies, skills, gear, and other visual elements, as well as a focus on fierce and intense PvP and cross-server PK, that make stand out among the rest. And of course, since this IS a phone MMO we're talking about, there will be tons of cosmetics to unlock, some of which give significant stat boosts.
Though Legacy of Destiny II seems to be live in some regions, the game is still in its pre-registration phase on the Play Store. Feel free to sign up to get notified when it goes live globally, which should be very soon.
4. Onmyoji: The Card Game
Because not everything can be quick and intense action, we're recommending Onmyoji: The Card Game as another great title for early 2021. This upcoming card game seemingly does away with the mechanics of its predecessors and offers a brand new experience in the genre. And one of the ways it does this is by offering exquisite card art and character portraits, as well as some of the most stylish and incredible animations and effects during every duel.
However, while not as chaotic as the other titles we've mentioned so far, this card game can get really fast, especially during the latter phases of any match, when both players summon their strongest cards and spells, filling the field with raging firestorms, tornadoes, and all sorts of attacks. And when you're not busy dueling, you'll be spending time in your very own Japanese-style store, unlocking new pieces of furniture and decorations so you can create a unique look.
There are many reasons for which you should be excited about Onmyoji, especially since this upcoming card game is developed by none other than Netease. We suggest pre-registering on the game's Play Store page to stay on top of the latest news, including its release date.
5. Birdie Crush: Fantasy Golf
We've been looking forward to this game ever since we first wrote about its announcement back in November. As huge fans of the old fantasy golf genre, which was popularized by games like Pangya back in the early 2000s, we can't help but get excited at the prospect of immersing ourselves in a variety of colorful golf courses with interesting layouts, and some comfy, lighthearted golfing fun. Luckily for us (and maybe for you as well) this is exactly what you can expect from Birdie Crush on PC.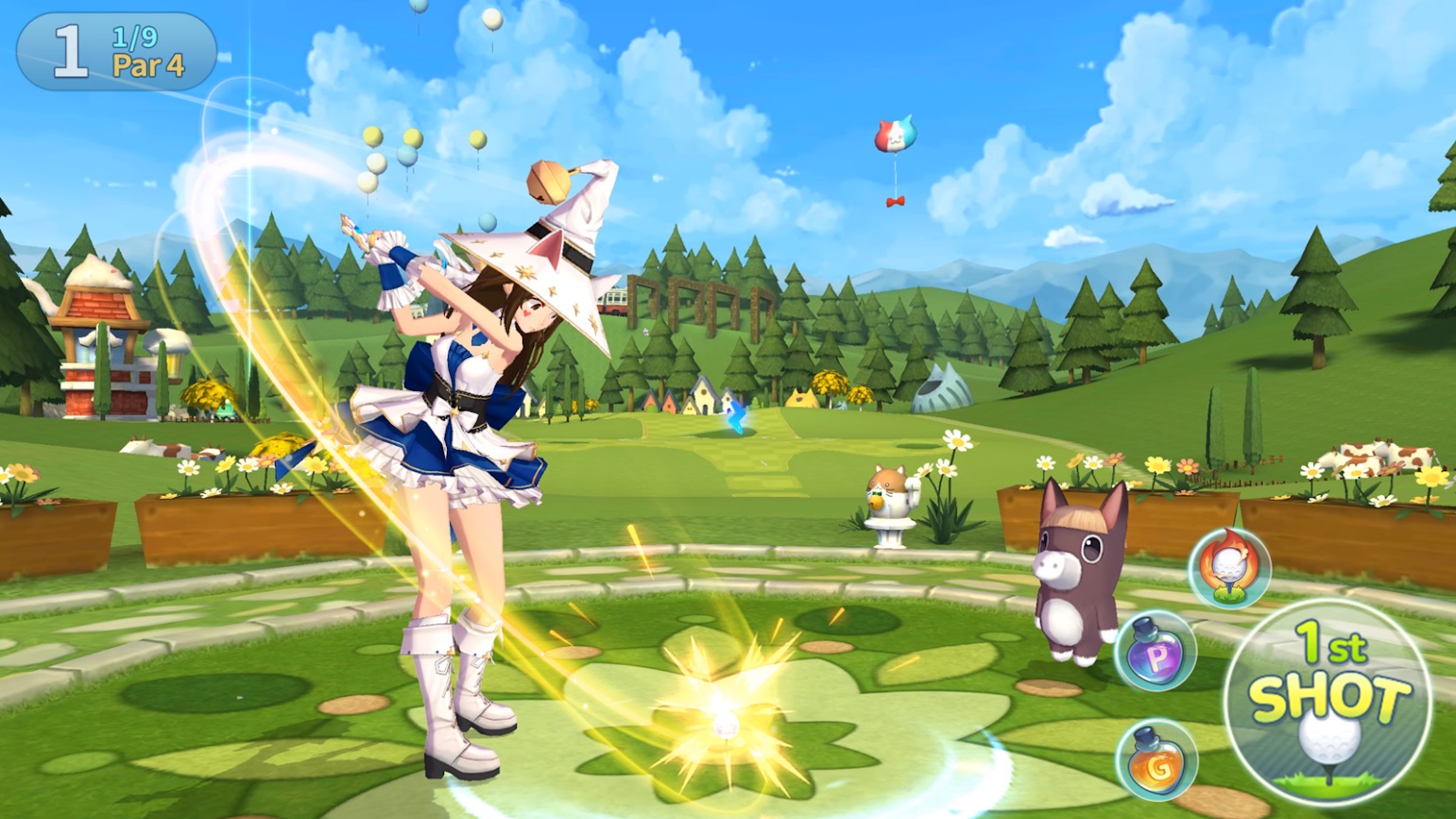 Developed by Com2Us, the same team behind the monumental Summoners War gacha RPG, Birdie Crush will take you to a world of golf the likes of which you've never seen before. In this land, you can choose from a variety of characters with different stats, and equip them with all sorts of outfits and club sets, which can affect their attributes and allow them to perform incredible shots.
At its core, the gameplay is quite simple, and this is the point of Birdie Crush: giving players a way to spend some time playing golf, without the commitment required for playing 18-hole courses like in other games. The different characters, outfits, and crazy shots are just the icing on the cake.
Birdie Crush is already available for pre-registrations, and the devs have already announced the rewards for signing up early. And with that being said, it should be releasing worldwide very soon, so stay tuned!
6. Diablo Immortal
At this point, Diablo really doesn't need any introductions; it's only one of the most popular action RPG franchises in existence, with three popular games under its belt, and a fourth one on the way. Diablo Immortal, however, is the first of the franchise to release on mobile devices, giving players the opportunity to hack and slash through the forces of hell on-the-go.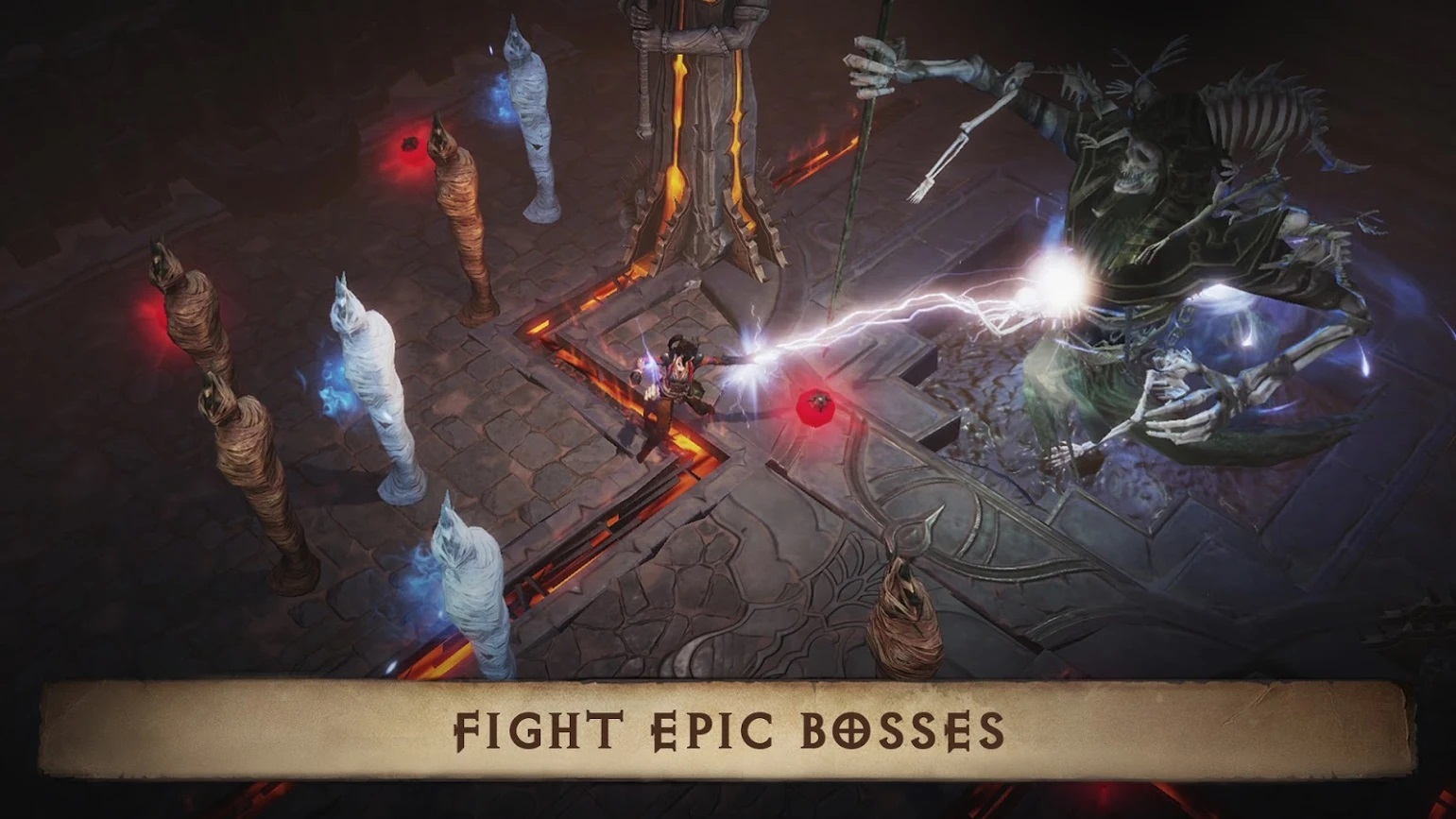 This mobile game is very similar to Diablo 3, with some of its classes making a comeback, but offers a new storyline that expands upon its already massive lore. The game looks and runs amazingly, according to the footage that Blizzard has released. And what's more, the devs revealed back in December that the game was already in Alpha testing in Australia, which means that it'll probably be releasing very soon on the market.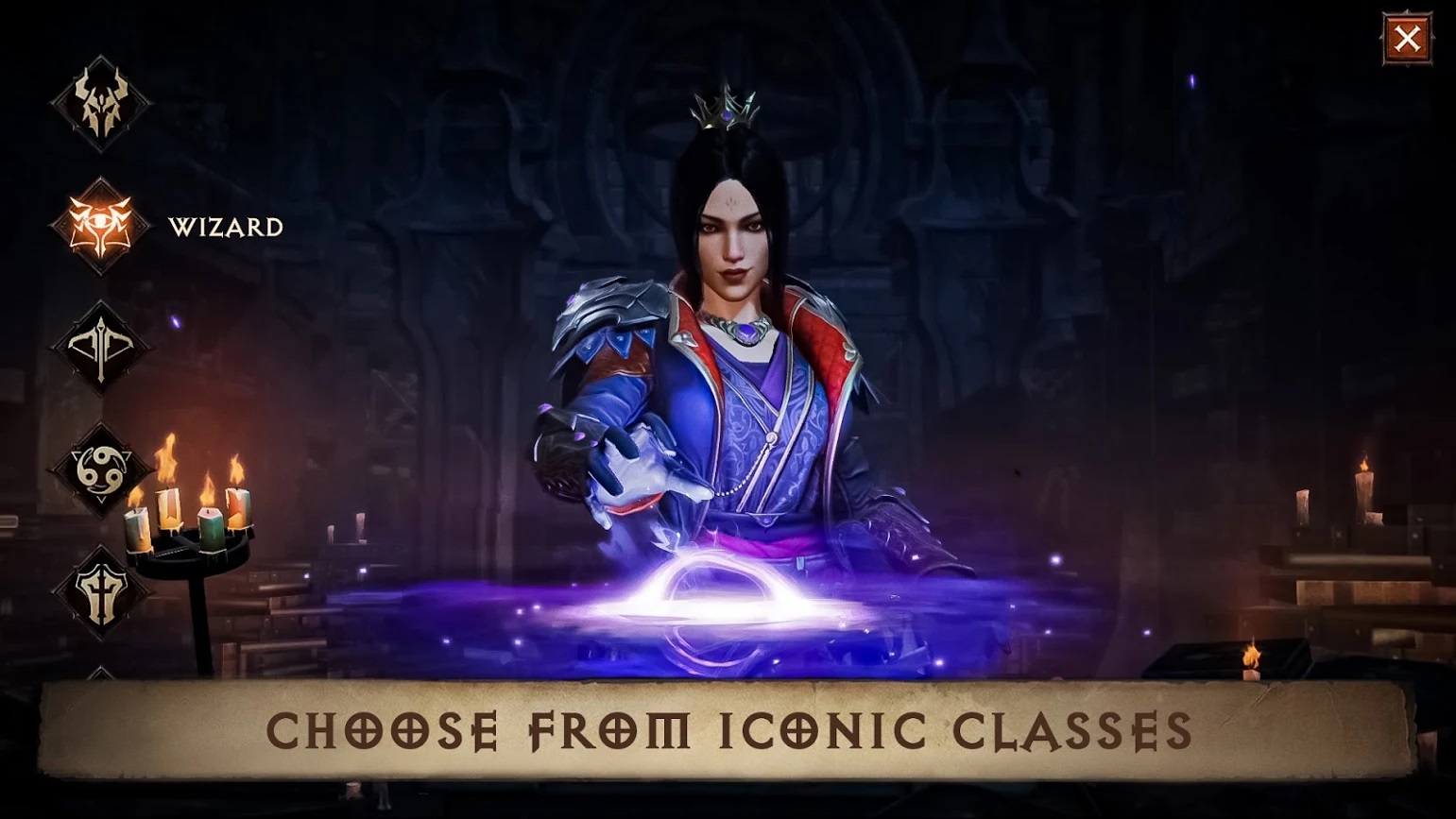 With that being said, we still don't have an official release date for Diablo Immortal. However, we're fairly certain it should be in the next months, if not in a few weeks. Stay tuned to our blog if you want to learn more, as we'll surely be creating tons of guides for the game as soon as it releases.
7. League of Legends: Wild Rift
We're technically cheating with this entry as the game is already live in many regions across the world. However, Wild Rift is simply too big to pass up, which is why it earns a spot on this list.
As its name implies, League of Legends: Wild Rift is a mobile version of the popular MOBA that first started off on PC as a competitor to the first DotA, back when the latter was only a custom map for Warcraft 3. Throughout the years, Riot Games' MOBA has proved to be a worthy entry in the genre as it has withstood the test of time, and even created a comfortable spot for itself in the market, amassing a huge audience of followers of both casual players and competitive gamers alike.
Aside from being a good port of the original, Wild Rift brings tons of graphical and gameplay optimizations that not only make it play perfectly on mobile, but also makes it stand out in relation to the original. In this sense, Wild Rift is not only satisfying to play, but it's also visually appealing, even more so than its original in many aspects. For these reasons, if you're a fan of the original League of Legends, we strongly suggest giving Wild Rift a try on PC.
Though this game is available in many regions, Riot has announced it will be releasing in the Americas in the Spring of 2021.
8. Princess Connect! Re: Dive
Crunchyroll's latest gacha RPG is getting a global release!
Originally launched back in 2018 in Japan, Hong Kong, and other countries, and later expanded to include regions like South Korea, Thailand, and China in the following years, this gacha RPG allows players to unlock a variety of different characters (waifus and husbandos included, of course), and use them to create teams and participate in a wide variety of challenges, including both PvE and PvP game modes.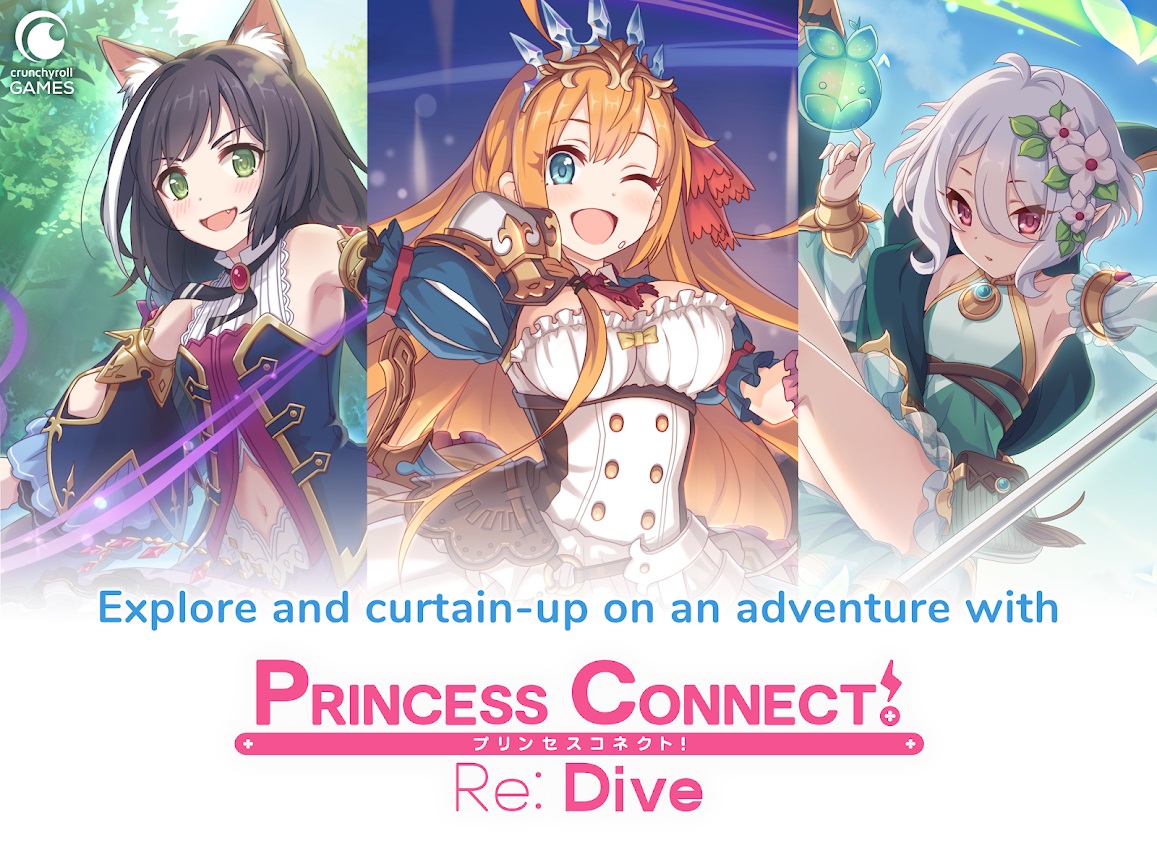 This game was so popular back when it was released, that it prompted Crunchyroll to write and produce an anime based on its characters and events—it's usually the other way around! Nevertheless, it's popularity led to the devs working on a global release, which is scheduled for launching later in 2021.
Princess Connect! Re: Dive is releasing soon, on March 1, 2021. You should definitely try PCRD out on PC. Feel free to pre-register to receive lots of cool rewards when the game goes live.
9. Stella Arcana
Remember when we said we're always excited for new mobile MMORPGs? Well, Stella Arcana on PC happens to be another upcoming entry to the genre, but one that has an anime aesthetic. The game itself plays like any other action RPG, featuring real-time combat and a variety of classes, skills, gear, and weapons to unlock as the player progresses through the game.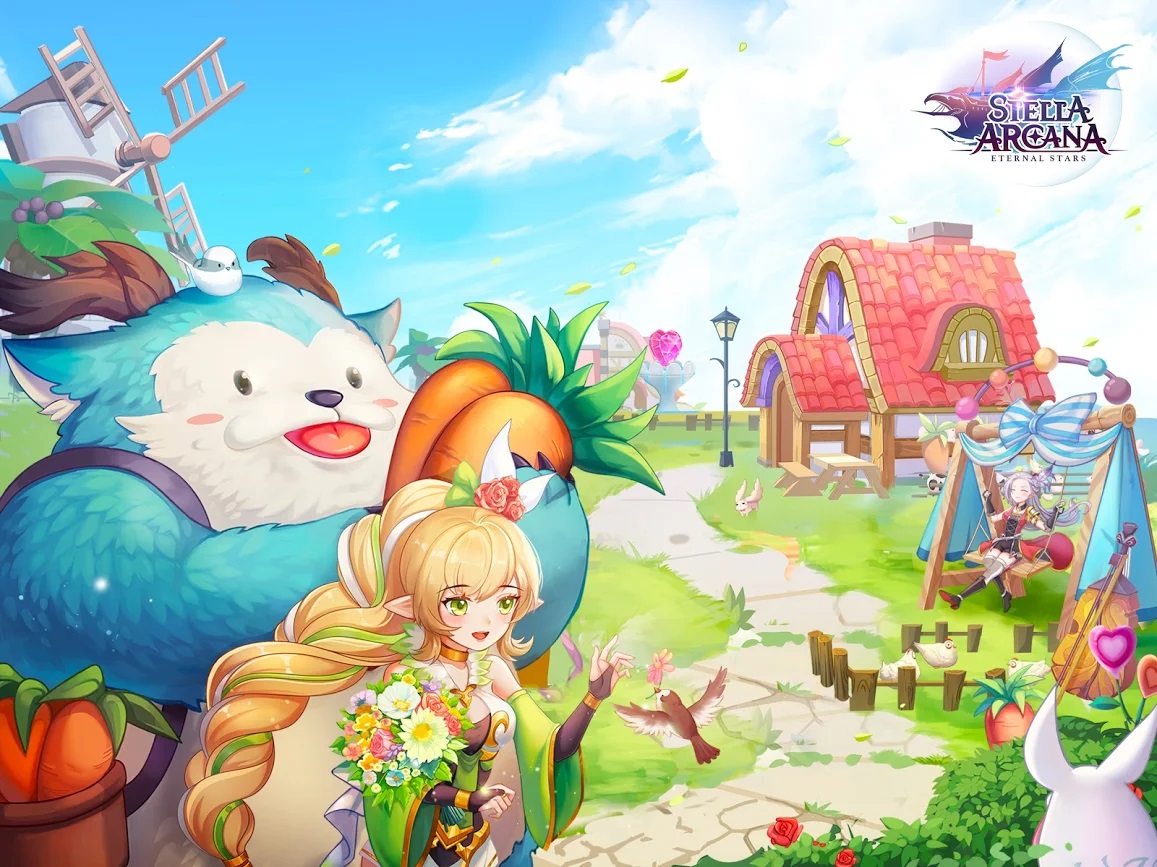 One of the selling points of Stella Arcana, however, is its social aspect, allowing players to decorate their very own house, and even host parties and other special events in them. In this sense, while you'll be spending most of your time questing and grinding, you'll always have a place to sit back and chill before your next big adventure!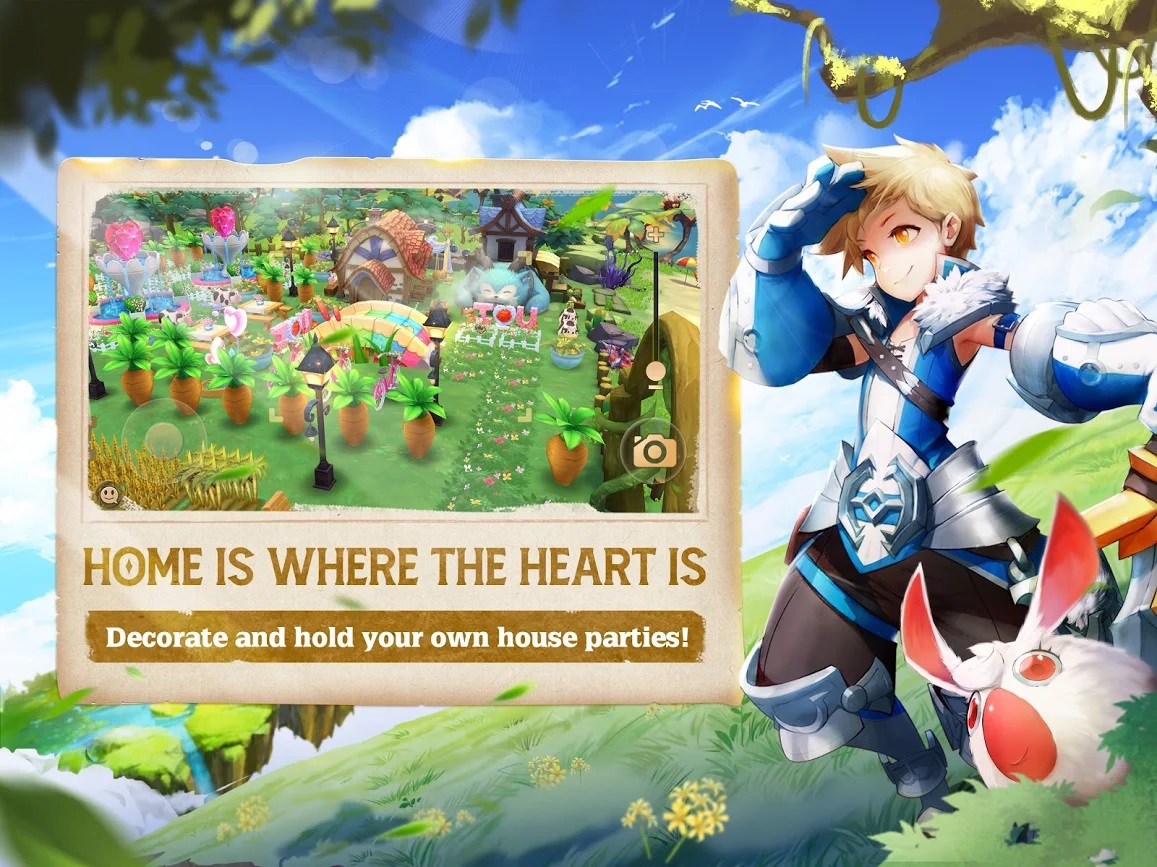 Stella Arcana is releasing very soon; in 2 days, actually! You still have time to pre-register for it and receive awesome prizes when the game launches. And remember, the more players pre-register, the better the rewards for everyone!
10. Farlight 84
We wrote about this one a while ago back when Lilith Games first announced the Farlight 84 launch in November. And while this game seemingly looks like another battle royale in the bunch, it has several interesting features worth noticing, particularly its movement mechanics, vehicle system, and crafting elements.
In a nutshell, Farlight 84 on PC is not going to be just a battle royale where you land on a map and defeat all your enemies using your weapons. Instead, there are several systems in place that will spice up the experience.
For instance, you can find and use many different vehicles to crush your opponents. However, you are limited by your fuel, which means that you can't stay in your vehicle forever. Similarly, you can also choose different characters, each with an assortment of skills and abilities. However, what everyone has in common is their movement skills, which allow players to dash, double jump, and zip across the map with ease. And when you're not running around the field, you can use the crafting materials you get from completing challenges to build and develop your own hideout, where you can chill between matches.
1⃣Big Four weapon's labels

2⃣multi-legged vehicles & colorful jetpacks

3⃣Unique Energy system.

4⃣Build your Paradise & Customize weapons

Are you itching to give this challenge a shot?

Follow us on our official channels and you'll never miss out on a single update from us. pic.twitter.com/5CoQ6LaF8u

— Farlight 84 (@Farlight84) November 27, 2020
Farlight 84 is releasing very soon, apparently in January. Stick around and stay tuned to their official website for more news. Alternatively, check out our blog as we'll be covering this title as soon as it releases on the market.
2021 is already shaping up to be a great year for mobile games. If not for the titles on this list, it'll be because of all the other releases that have yet to be announced. Speaking of which, what did you think of our top 10 upcoming mobile games for 2021? Feel free to leave your thoughts and opinions in the section below!