Game Guides
Blades Tale Game May Be The Action MMO You Were Waiting For: Let's Take A Closer Look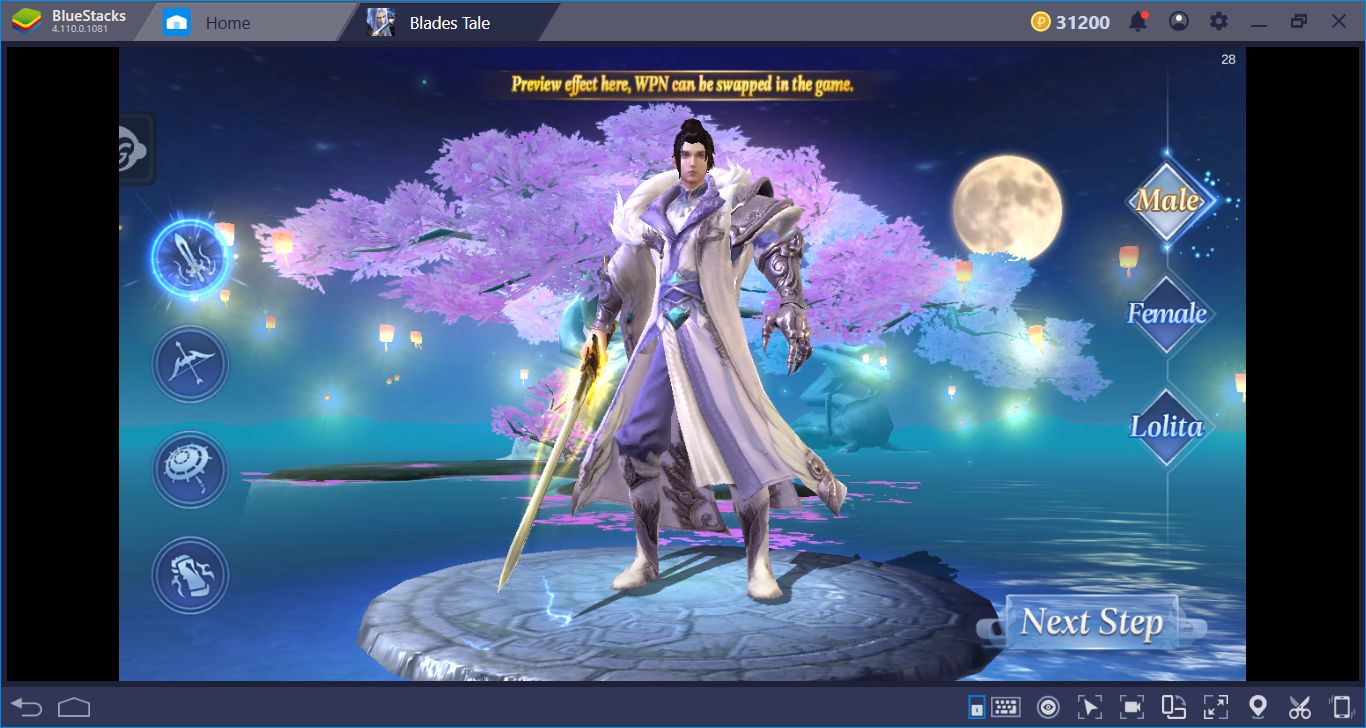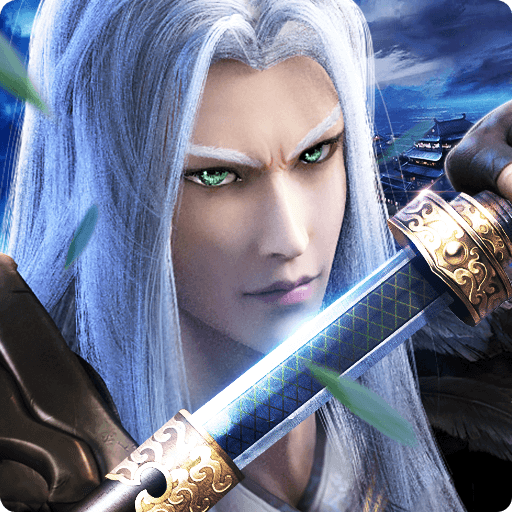 We all like to play action MMO games and so far we reviewed a lot of titles that fall into this category, such as Lineage II, Dark III, and Goddess Primal Chaos. Well, these are all good and cool games to play, but there was a lack of new action MMO games for a long time. Blades Tale may be the game we were waiting for: It contains a big world to explore, thousands of monsters to kill, and different classes to experiment with. As expected, it requires a lot of grinding too – but we already showed the ways of limiting this grind in our setup & installation article. Now, let's take a look at the Blades Tale gameplay and find out what it is about: Can this be the action MMO game of your dreams?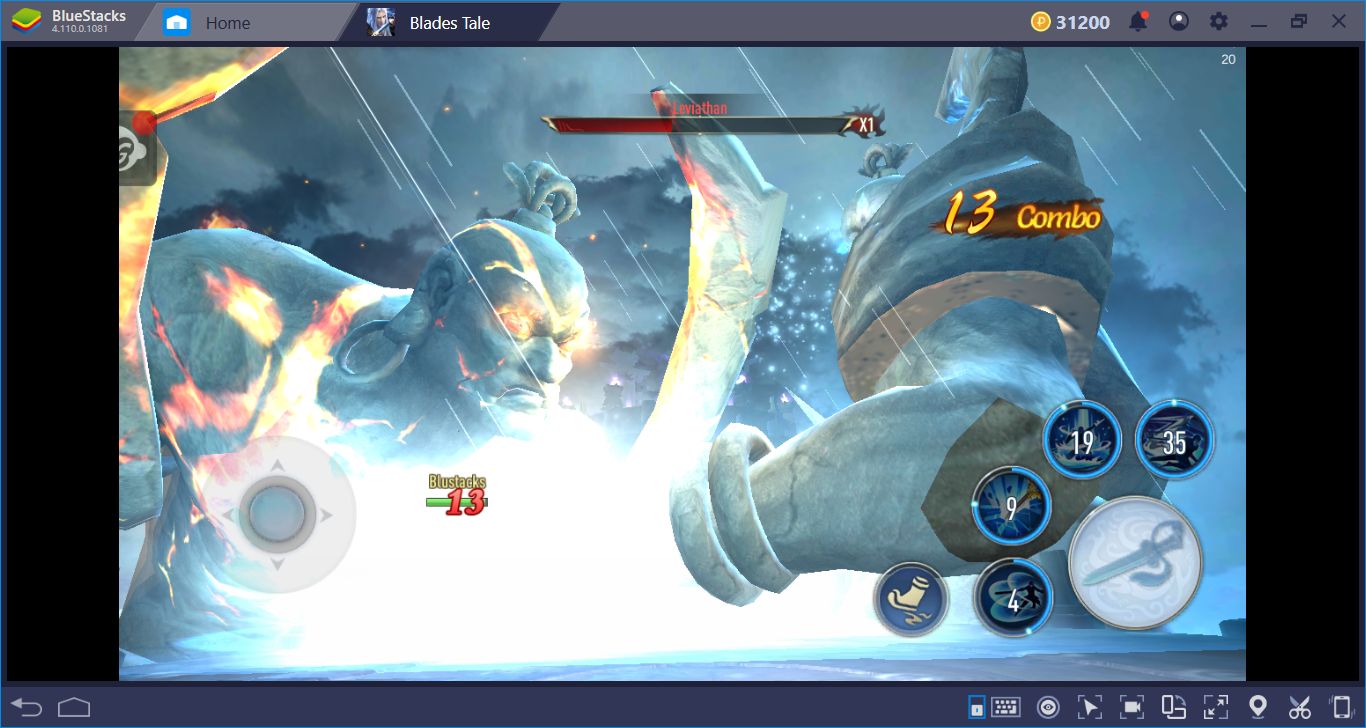 Blades Tale Gameplay And Classes
There are four different classes you can pick: warrior, archer, rogue, and the, well, "umbrella" guy. Each one comes with a different set of skills and offers a different type of gameplay. We always pick the most brutal looking one to start with, and it is the warrior in this case. However, if you want to pick a different one, here are the strengths and weaknesses of all classes:
Warrior: High health, high defense, single target & AOE (area of effect) oriented. Best class for beginners.
Archer: High single target damage, ranged, low defense. Requires kiting, not a good choice for automatic grinding.
Rogue: Very high single target damage, melee, medium defense. Not good for clearing groups of enemies but offers the highest DPS (damage per second).
Umbrella: Yes, this is really the name of the class. It is like a debuff machine, suitable for group play and raids, but not for solo gameplay.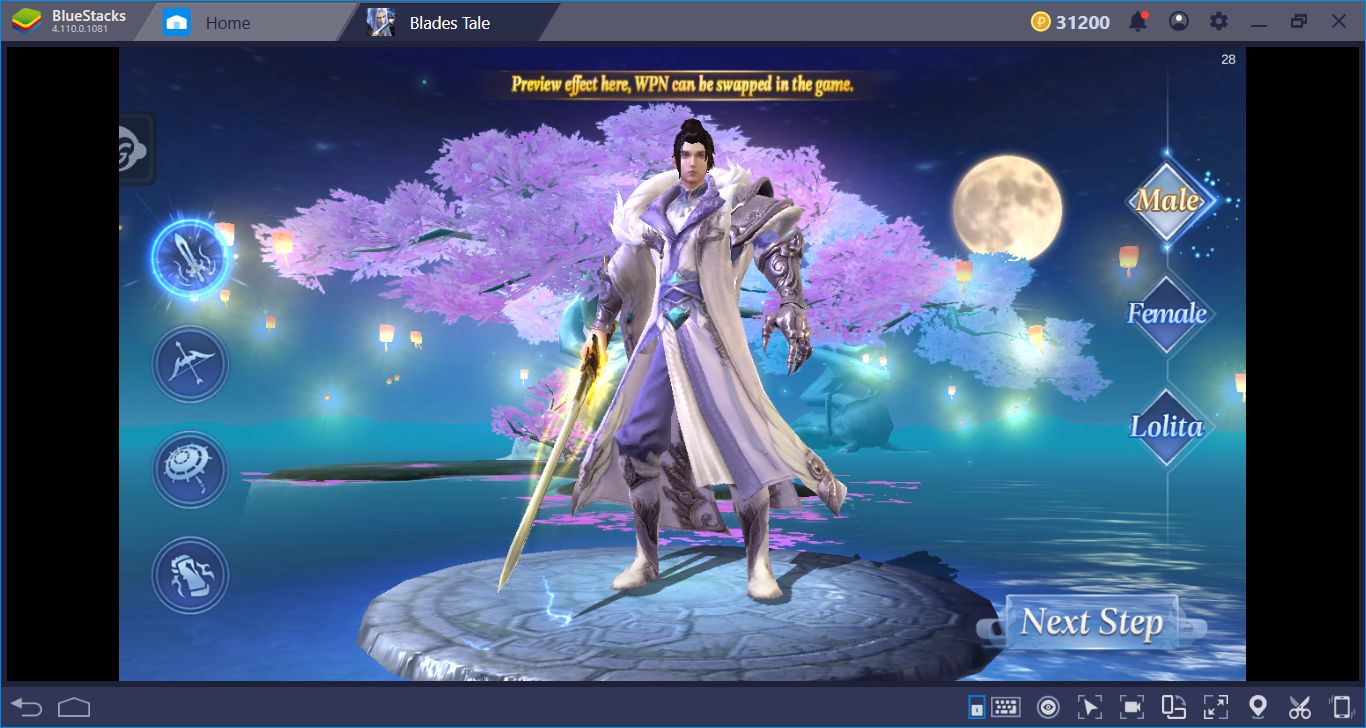 Well, yes, there is really an umbrella class, we were not kidding.
Blades Tale gameplay is exactly what you expect from an action MMO: You see the battlefield from an isometric point of view and control your character with a d-pad. There is no need to click onto enemies: When you click a skill button, your hero automatically attacks the nearest enemy. Thanks to the keymap tool of BlueStacks, you can assign any key to any skill, and get more control on your actions. Speaking of skills, each character has a single white-attack (auto-attack that has no cooldown) and four special attacks, which deal more damage but cannot be used continuously.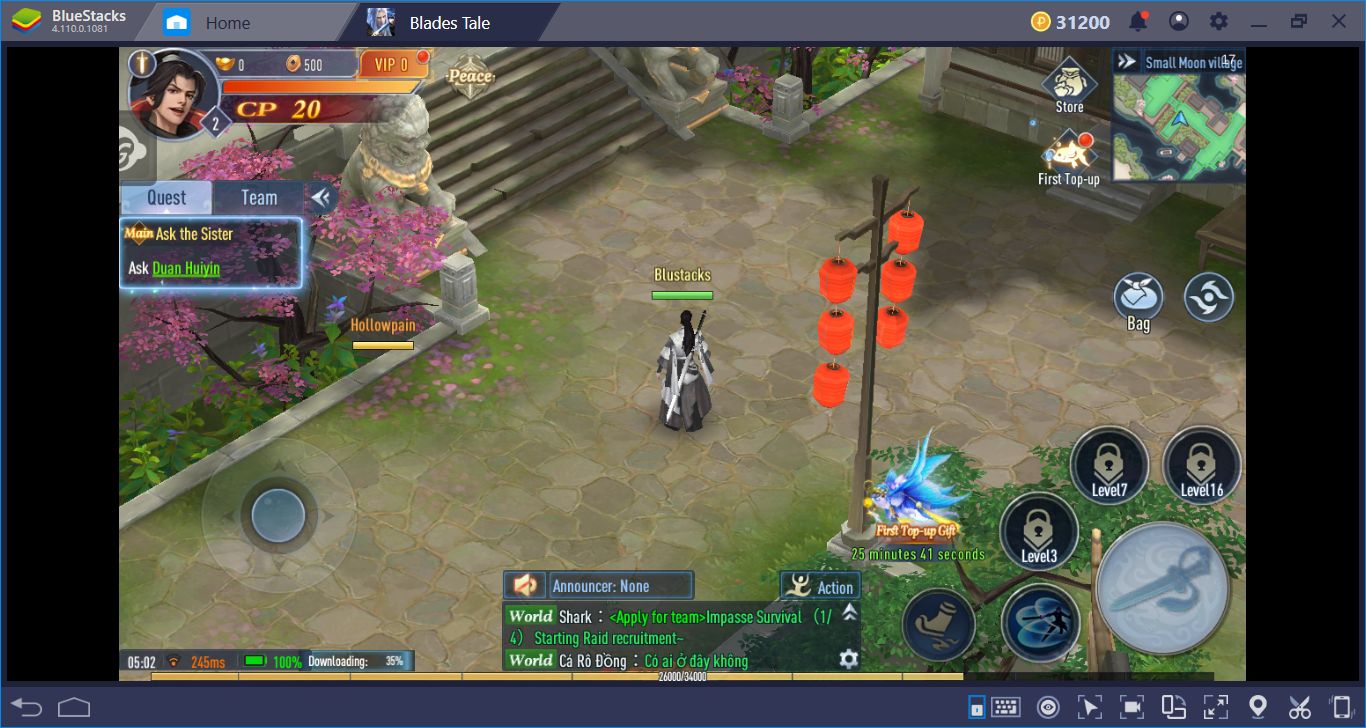 The big circle is your auto-attack key, assign a repeated tap button here if you don't want to click on it multiple times. The other small circles are your special attacks. You even have a "dodge" button.
The combat and gameplay are mostly automatic: When you click on a quest, your character automatically moves and finds the quest objective. And when you face enemies, you can switch on auto-combat too. Basically, the game mostly plays itself – this is a pretty common feature on all Asian-based action MMOs.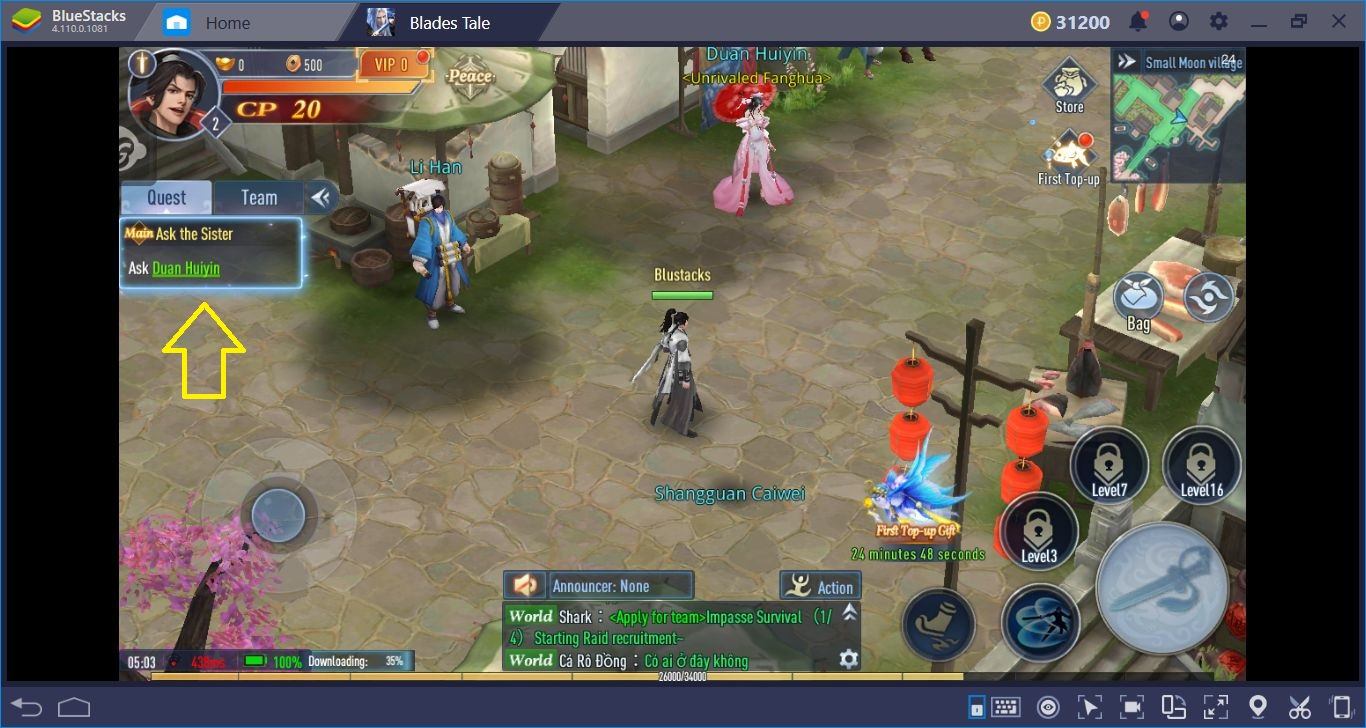 Click here to find the quest objective automatically.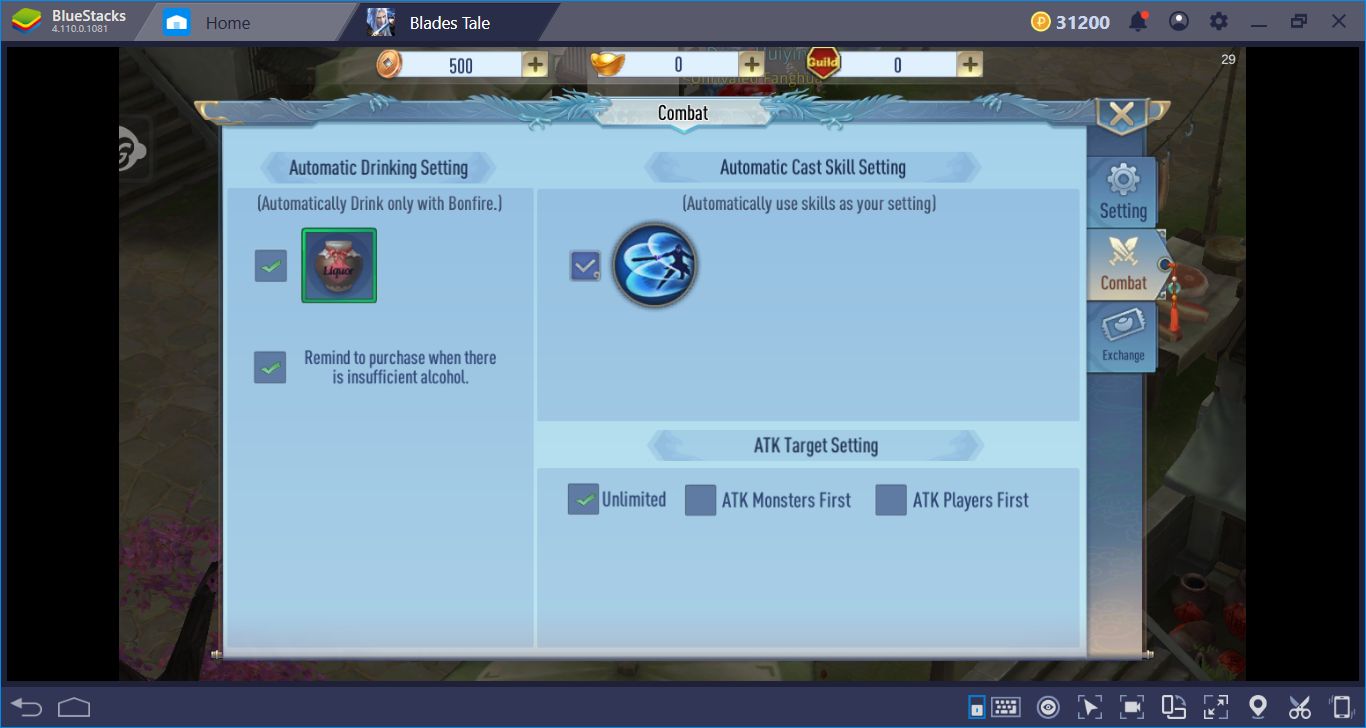 And these are the settings of auto-combat: You can pick the enemy types your hero will be attacking by itself.
Get A Quest, Complete It, Return To Town
Nobody expects a good and captivating story from an action MMO, and this is also the case for Blades Tale. The story is not a good one but at least we are not getting the "rings" concept this time: Blades Tale game is actually a love story, like Romeo and Juliet. It is set in Wuxia, a fantasy world, and tells the tale of two lovers in different alliances. These alliances are in a war and you are a simple soldier, trying to do your best.
Blades Tale is not an actual open-world game: There is a main hub where you get all the quests. Each one requires clearing out all the enemies in a map or region, and you teleport to these locations from the main hub. Once the quest is complete, you teleport back.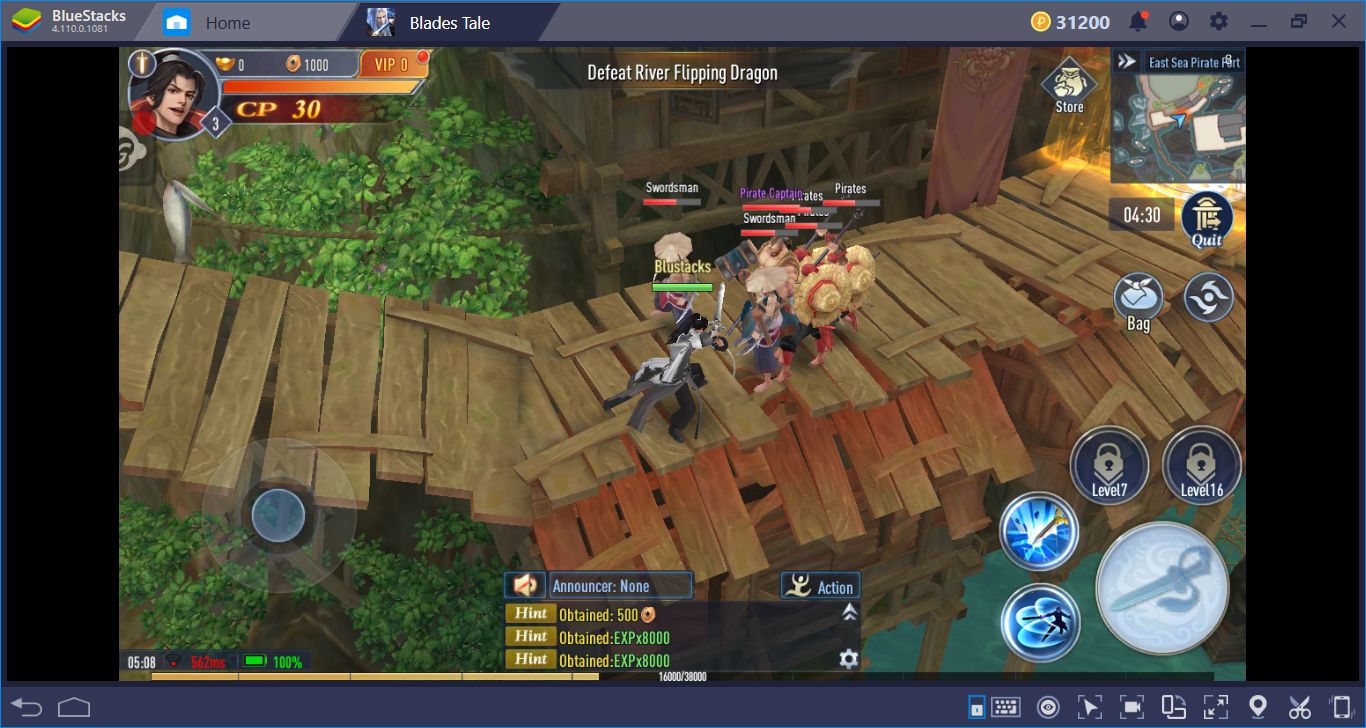 This is one of the maps we need to clear: We have 5 minutes to complete the mission.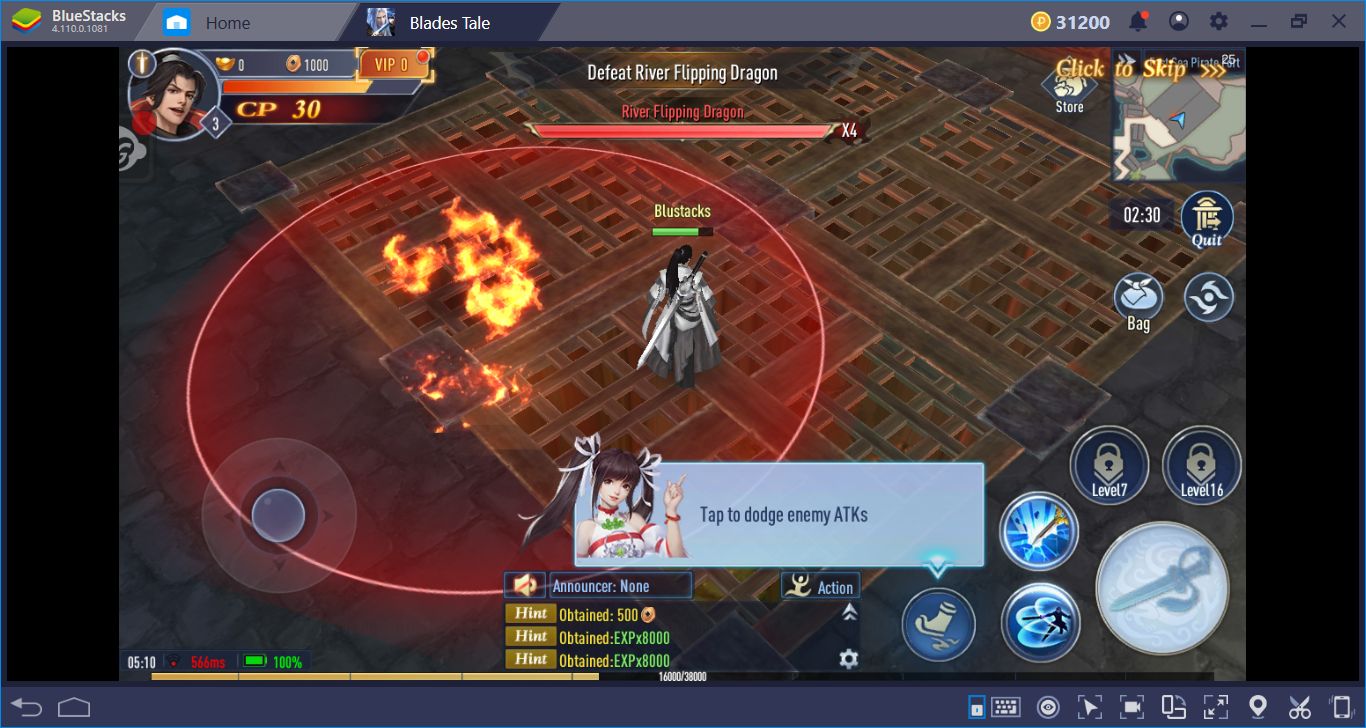 And there is a "boss" at the end of every map. Dodge the red circles, they hurt.
Leveling is quite easy and fast at the beginning: All of your skills get unlocked at level 16 and you will reach this level in no more than 2 hours of gameplay. Completing quests will also give you equipment, which can be used to empower your heroes. And once you reach level 10, you can obtain your first mount. Blades Tale game is a beginner-friendly action MMO: It contains all the usual features of ARPGs but unlocks them one by one, while teaching you how to play. In this regard, we can say that it is easier to play than, let's say, Lineage II. Get a quest, go to its location, complete the task, and teleport back: The whole game can be summarized like this. The only problem is the lag: The servers of Blades Tale are located in Asia, and the latency is quite high – it was between 500 and 800 ms for us. When the game gets launched globally, this won't be a problem, but for now, do not expect fluent gameplay.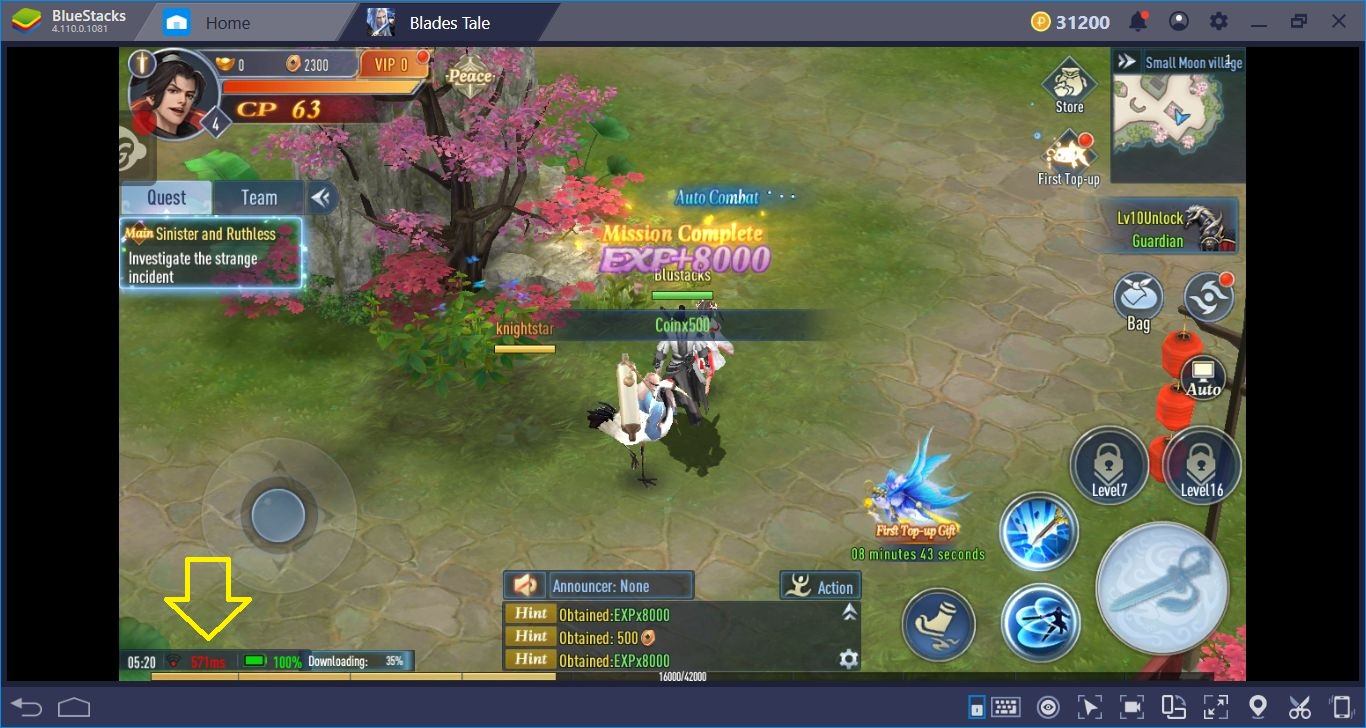 Yeah, the latency is really that bad.
Overall, we liked Blades Tale: The graphics are impressive, the gameplay is satisfying, and all the action MMO features we are used to seeing are in here: If you are looking for a good ARPG to play, Blades Tale may be the game you have been waiting for. Other than the latency, we had no problems and enjoyed playing the game. If you are planning to do the same, make sure to take a look at our other articles too: We prepared lots of guides about this game. Now, if you excuse us, we have a world to save – join us and let's play together on BlueStacks!