Game Guides
How to Play Disgaea RPG on PC with BlueStacks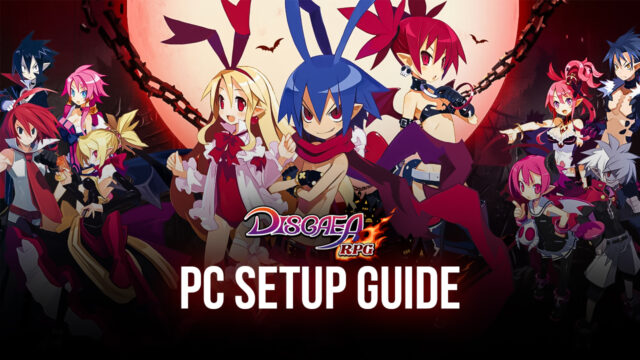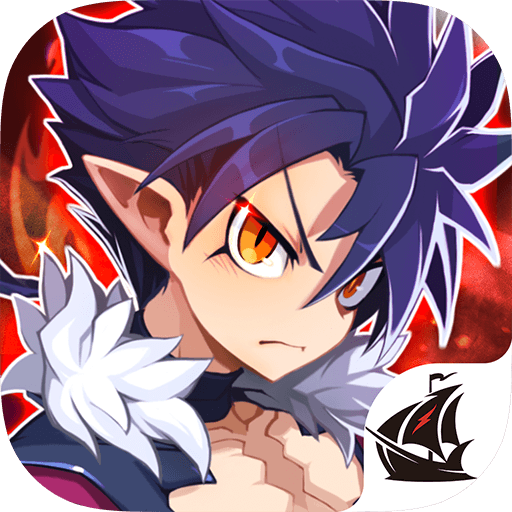 Boltrend Games have released the popular Japanese strategy turn-based RPG game Disgaea RPG in the global market for both Android and iOS. It is a new free-to-play game with turn-based mechanics in the world of Disgaea. Disgaea RPG lets you choose the starting character from its wide variety of heroes as soon as you start the game like many other Disgaea titles. The game shares similarities with the storyline of Disgaea and original characters like Laharl, Valvatorez, Flonne, Mao, Etna, and Kilia. Players can expect to enjoy the usual turn-based combat style of Disgaea with large damage numbers and chibi graphic style art. The humoristic elements of characters, especially Laharl, are also present throughout its entire main storyline.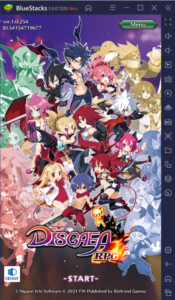 Players can summon various heroes using the Summon Tab and that is where the gacha element of Disgaea RPG lies. Although, players can expect a lot of free currency called Nether Quartz throughout the game. The game has many currencies that players will need to gather for doing various tasks like summoning units, upgrading units, upgrading items, and upgrading skills. The premium currency is also divided into 2 types of Nether Quartz – Paid and Free. The paid quartz, as the name specifies, can be obtained by purchasing in-game packs or directly from the shop. The next currency which is used for effectively everything apart from summoning is called HL and can be obtained from farming the story mode, Item world, and doing HL Gate trials.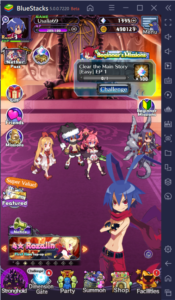 The Battle mechanics for Disgaea RPG are very similar to modern turn-based RPG games. There are multiple heroes of different rarities with each having its skillset and classes. Players can customize the way they want to build their units by selecting their weapons and classes. However, there will be some particular weapon which the hero has the highest affinity towards which means he/she will do the most damage using that weapon. The combat system is fairly easy, however, complex to master and it gets quite tricky to defeat higher level story bosses and players might need to synergize different units and build a balanced team for better progression.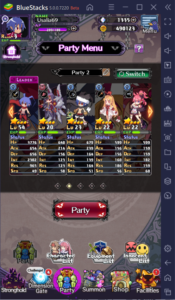 For the basics, players need to know that in the beginning players are allowed to summon a single 4-star unit infinitely till they select the one they want to start their journey to the Netherworld with. We recommend players to choose Desco or Laharl for fast progression, however, they are free to choose whichever character they like the most as the game is completely PvE (Player V/S Environment) and no PvP (Player V/S Player) mode is present. Players can progress throughout the game by doing the beginner missions which will reward them with 4-Star Etna and lots of free nether quartz, HL, and items. Players also get a lot of Login bonuses including a 7-day login bonus giving 7 copies of Majin Etna, a 4-Star Limited unit. Players also get a copy of Fallen Flonne, another 4-star unit that specializes in healing teammates. Disgaea RPG shares many elements from the original title of Playstation 2, including but not limited to Item World, an endless grind for the best quality of items as well the Overlords Tower, a tower so difficult even high ranked demons are afraid to climb it. Players can enjoy the level grind as well with the level cap of every character being 9999! Talk about leveling up, right? Well, it's not that simple at all. Every 100 levels a unit gain, it needs to be reincarnated again to increase its level cap for another 100 levels. Reincarnation also resets your character's level to 1.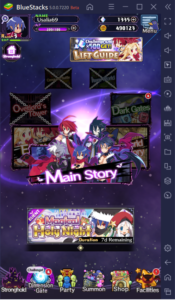 Sounds difficult and grindy? Well, it certainly is but we are here to tell you how to enjoy the game even more on a bigger screen with your keyboard and mouse via BlueStacks! Also, learn about the various advantages including many time-saving strategies so you can enjoy the grind at your own pace.
How to Install and Play Disgaea RPG on your PC with BlueStacks
Download and install BlueStacks on your PC.

Complete Google Sign-in to access the Play Store, or do it later.

Look for Disgaea RPG in the search bar at the top-right corner.

Click to install Disgaea RPG from the search results.

Complete Google Sign-in (if you skipped step 2) to install Disgaea RPG.

Click the Disgaea RPG icon on the home screen to start playing.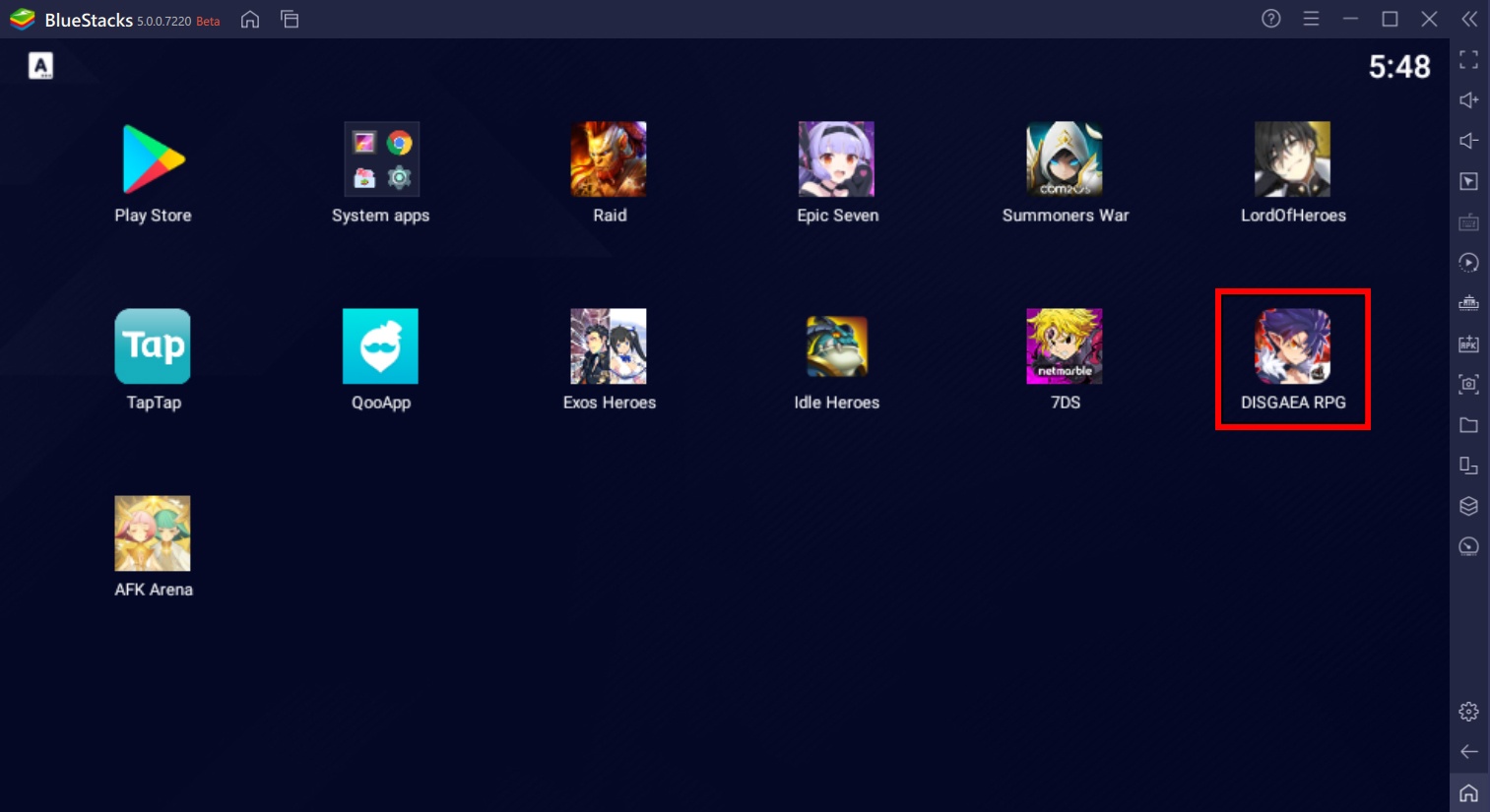 Advantages of Playing Disgaea RPG on BlueStacks
Rerolling is an essential part of games like these where strong headstart matters and can set you up for a smooth journey throughout the game. Playing Disgaea RPG on BlueStacks eases the process for a perfect reroll using its Multi-Instance Manager tool. In Disgaea RPG, players get to choose their starting 4-star unit, however, that is not enough for a good reroll. Disgaea RPG is a game where you need multiple copies of a single unit to enhance their skills and unlock their special passives called Evility. Hence, players need to reroll for multiple 4-Star units for a perfect reroll. This is possible by clearing the 1st stage on easy mode and collecting all the free nether quartz from the mail given by Boltrend for pre-registration. We recommend re-rolling on the Limited Unit banner, which as of the time we are writing is Santa Laharl. Hence, a single reroll can take up to 20-30 minutes.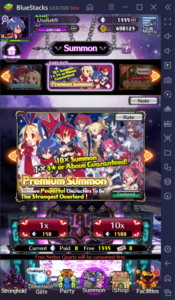 Here are our top unit recommendations worth rerolling for:-
Limited Unit

Desco

Laharl

Valvatorez

Rozalin

Kilia
If you are unable to get one of these heroes, simply start over your account's progress. You can do this by going to the title screen after closing and reopening the game. Go to Menu from the upper left-hand corner. In the Menu, go to User Center -> Change Account -> Login through another account. Confirming the data reset will delete all your existing account progress and the game will let you restart.
Disgaea RPG is a turn-based RPG that requires players to do multiple clicks to get to different menus and screens in the game. Players can use the BlueStacks Keymapping tool for ease of playing Disgaea RPG. Keymapping not only emulates real mobile touch controls but also lets you customize the keys for different actions in the game. For example, key mapping 'D' to open the Dimension Gate menu will save players a lot of time rather than manually clicking the icon every time you want to play story mode.
Disgaea RPG inherently does not offer any auto-repeat feature, hence it can be very time-consuming and frustrating for players to manually click on stages again to farm them. Disgaea RPG is as grind-heavy a game as they come, and no auto-repeat feature is a major drawback to it if players are playing on their mobile phones.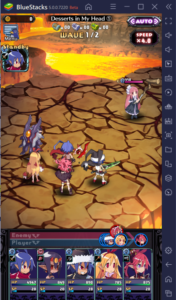 Well, we have good news for you! Using BlueStacks Macros tool, players can record their macros for specific stages battles and infinitely repeat them with the help of a single button.
Lag-free 60 FPS FHD Smooth Gameplay
BlueStacks takes pride in its world-class performance for all its RPG games and Disgaea RPG is no exception. Players can enjoy Disgaea RPG at the best visual settings without expecting lags or crashes. Games like Disgaea RPG which are heavily grind intensive and need to be farmed continuously can drain up a lot of mobile phone's battery. Playing Disgaea RPG on a bigger screen without worrying about battery drainage is highly recommended. Hence, we recommend playing Disgaea RPG on a PC with BlueStacks using keyboard and mouse.
Disgaea RPG Promo Codes
Use these codes below for free in-game loot from the developers!
RR5nGuVaFi – Use this code to get 5 DG Skip Coupons, 50000HL, and 150 Nether Quartz.

h3WQ5FT9Kw – Use this code to 5 DG Skip Coupons, 50000HL, and 150 Nether Quartz

K7uU7d6zkQ – Use this code to 5 DG Skip Coupons, 50000HL, and 150 Nether Quartz

rKXwJ7qRWk – Use this code to 5 DG Skip Coupons, 50000HL, and 150 Nether Quartz

e7Ef24eVfC – Use this code to get 3 AP potion and 200 Nether Quartz

73rss7mw9i – Use this code to get 5 DG Skip Coupons, 50000HL, and 150 Nether Quartz

KsYyRtAUfe – Use this code to get 5 DG Skip Coupons, 50000HL and 150 Nether Quartz

gYKa4jrEqf – Use this code to get 3 Crab Miso and 200 Nether Quartz

nuWJYU26xH – Use this code to get 3 Gate Keys and 200 Nether Quartz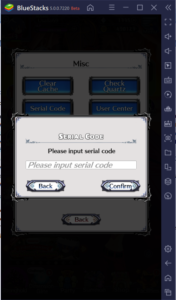 How to Redeem Promo Codes:-
Go to the Menu tab at the upper right-hand corner

Go to Other > Serial Code

Type the above-mentioned coupon codes and rewards will be successfully sent to your in-game mailbox.