Game Guides
How to Play Rainbow Story Global on PC with BlueStacks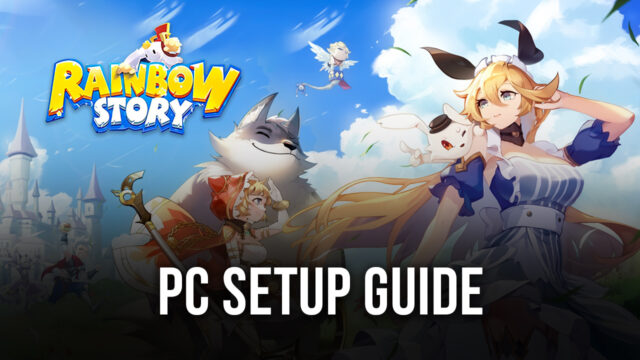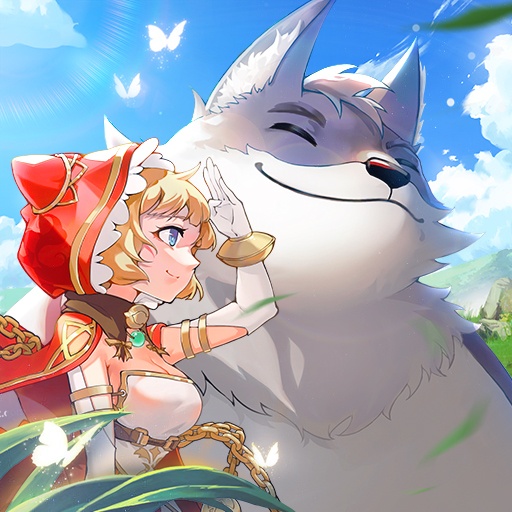 Learn how to play Rainbow Story Global on your PC using BlueStacks. This game is an anime-style, side-scroller platformer with a rich narrative and tons of new game modes that players will find really addictive to play. It also uses basic MMORPG elements that allow players to extend their gameplay to a wider audience but not in a way that makes it feel crowded. Rainbow Story Global has already attracted a lot of players to join in the fun, and now it's your turn to jump in!
Rainbow Story Global uses traditional gaming elements that were popular around the 2000s and modernizes its gameplay to connect to modern gamers. This change may seem strange to veterans that have played these games before, but when you give it a chance, it reminds you of the same nostalgic feeling that you've first experienced back then. The game looks forward to new players trying it out for the first time to expand on the world that already houses hundreds of thousands of players!
How To Set Up Rainbow Story Global on BlueStacks
Playing this game on your smartphone provides just the right amount of fun, but if you're looking for an authentic experience, you might want to take your gameplay to the next level. This game has a lot of features that are simply hard to maneuver on your phone, which is why we're suggesting that you make the switch to PC by using BlueStacks to emulate all your favorite Android games. Here's a simple guide on how you can do just that by following a few simple steps:
Download and Install BlueStacks

on your PC.

Complete Google Sign-in to access the Play Store, or do it later.

Look for Rainbow Story Global in the search bar at the top-right corner of the Game Center or at the Google Playstore.

Click to install Rainbow Story Global from the search results.

Complete Google Sign-in (if you skipped step 2) to install Rainbow Story Global.

Click the Rainbow Story Global icon on the home screen to start playing.
Useful Features When Playing Rainbow Story Global
BlueStacks is the way to go if you're taking mobile gaming to the next level. The platform includes many features that make the user experience a hundred times better than how you play any Android game on your smartphone. It might sound silly to hear that a mobile game isn't best played on a smartphone, but once you see the features that BlueStacks has to make the game better, you'll start wondering why you didn't make the switch earlier.
The BlueStacks Controls Editor Function is the feature that makes playing RPGs a lot easier when playing on the PC. The platform understands that mobile games weren't designed to be emulated on PC, so it doesn't have a function that allows you to bind your keyboard to the game, but with this feature, you can play the game on your computer naturally. It's like a universal keybinding function that you can fully customize to your heart's content and make playing the game a lot easier.
Playing Rainbow Story Global means that you need to move around quickly and use your abilities at the right time. This can be difficult if you're just using your mouse to do all the actions so binding easy-to-access keys will make quite the difference. Using this function, you can even add some buttons or functions that you think will make the game a lot easier. If you don't want to customize your keys, that's fine too, because BlueStacks already has a set of keys mapped out for this game by default.
The Multi-Instance Function is one of the most popular features in BlueStacks since users have a lot of ways to utilize it to their advantage. This feature gives users the option to open multiple BlueStacks instances simultaneously and open different apps or games. In addition, the Multi-Instance Manager offers users an easy way to manage all of their instances, which is helpful if they have more than two instances that are open at the same time.
Rainbow Story Global has an auto-play feature which means players can leave it playing on its own. As a player, it isn't interesting to look at your screen do things automatically for a few minutes, but you know it's important because it's the fastest way to progress. Instead of waiting on your game, why not open another BlueStacks instance and start playing another game at the same time so that you can kill some time in a much more exciting manner.
The Macro Feature is another favorite among BlueStacks users. This feature allows players to create macros that replicate the user's actions, essentially making an auto-play command for specific uses. It does so by recording a series of actions that the player does and replaying it later. This function allows users to customize the actions and even add some modifications to the replay commands to fit their needs.
The Macro Feature may seem like a weird addition to games with auto-play features like Rainbow Story Global. However, auto-play features are often unreliable and don't do the essential tasks you want them to do. This is where the Macro Feature comes in to save the day to allow players to worry less about what they want to do.
Time to Go on a Grand Adventure!
Rainbow Story Global is a great game that captures the essence of RPGs. The story is beautiful, and the gameplay is simple yet extremely fun. It's so fun that we guarantee you'll get hooked on the first few minutes you play the game. There are many things that you can do in this game, which is surprising because of how compact the design is.
It's time for you to go on a grand adventure to defeat enemies and save the people. Follow the story and get immersed in the beauty of the game. All that with the help of BlueStacks to give you an upgrade on your gaming experience!