Game Guides
How to Play Random TD on PC with BlueStacks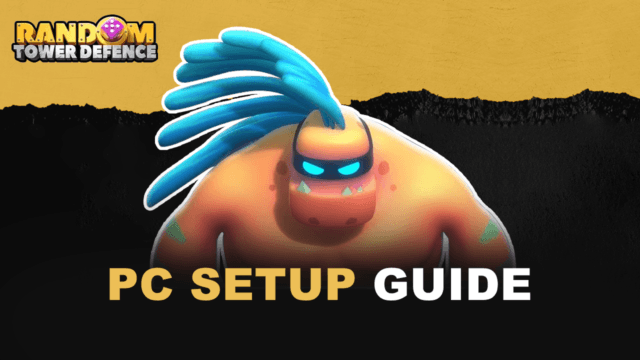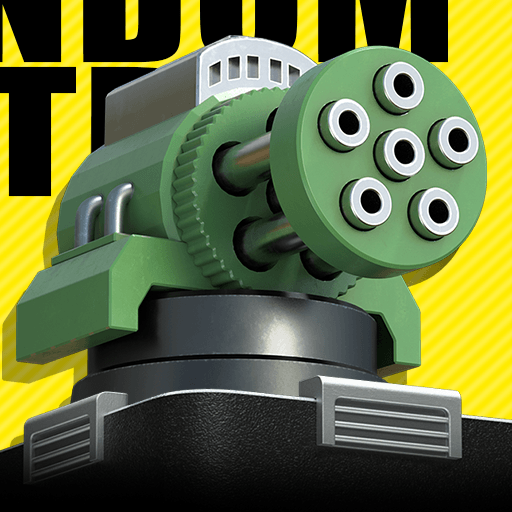 Are you looking to play Random TD on your PC with the help of BlueStacks? Join hundreds of thousands of other players on a PvP-focused tower defense game with players competing against each other to prove that they're the best player in the entire world. Playing this game on the PC only enhances your experience and helps you become a top player as compared to doing so on a smaller platform like a smartphone or tablet. Let's take a look at the wonderful gameplay that awaits you in Random TD!
Random TD is a PvP-focused tower defense game where players will be trying to compete on how quickly they can clear endless waves of monsters until only one person remains. If you're not familiar with this iteration of tower defense games, it might be difficult to imagine how PvP gameplay can be incorporated into the game, but as you discover the gameplay, you realize how much fun it can be to compete against other players who use strategic elements and good decisioning to win their matches.
How To Set Up Random TD on BlueStacks
Random TD is a game that's best experienced when playing on your PC. Many people are skeptical at first when trying to make sense of how a mobile game would work better on a computer rather than on their smartphones, but once they try it out, they rarely ever continue playing on their phones when a PC is accessible to them at the moment. BlueStacks offers players the ability to play any of their favorite mobile games on their PC with just a few simple steps.
To install Random TD on your computer, please follow these easy steps:
On the BlueStacks website, search "Random TD" and click on the relevant result.

Click on the "Random TD" link on the top left.

Download and install the

BlueStacks

App player on your PC.

Click on the "Random TD" icon at the bottom in the app player.

Complete the Google Sign-in to install the game.

Click the Random TD icon on the home screen to start playing.
Useful Features When Playing Random TD
The BlueStacks platform isn't just a simple software that you can use to play Android games. There are many reasons why the platform has garnered so many loyal users over the years who have permanently taken mobile gaming to their PCs. The reasons include exclusive features that can only be found when you're playing on BlueStacks. Here are some of those features that you might enjoy when you're using this platform to play Random TD on your PC.
The BlueStacks Controls Editor Function is a feature where players can customize their own keyboard controls on the BlueStacks software. This allows players to truly experience PC gaming despite their games being specifically designed to be played on a smartphone using touchscreen technology. This feature is extremely helpful, especially in games that involve fast-paced gameplay that requires players to tap on specific buttons quickly.
Random TD will require players to make quick decisions by both swiping the screen and purchasing turrets. With so many things happening at the same time, using your mouse to perform all those actions isn't really the most efficient way to play the game. Having your own keybinds to input commands will help users get the edge they need when playing in the game's PvP mode. It will even prove to be much better than tapping and swiping on the screen with your thumbs.
The Multi-Instance Function is a feature that allows players to open two or more BlueStacks windows to help players use multiple applications at the same time. This answers one of the biggest problems that smartphone users have which was having to shuffle between apps by opening and closing them on one device. The issue with that is that sometimes applications often reset or close down whenever you open another app, causing your precious progress to be wiped completely.
Random TD is one of those games that players love to play for a while but end up getting tired after a few hours or so because of the stress that comes with PvP matches. It's easy to get burnt out with games like these, but if you take more breaks in between and play other games to cool off, you'll have a better experience overall. Use the Multi-Instance Function to open two or more instances and play multiple games at once to maximize your playtime and enjoy gaming even more.
The Macro Feature is the platform's customizable auto-play feature. This function allows players to create custom macros that fit any game they're currently playing so that they can skip or automatically complete repeatable tasks in their games. This is extremely helpful for players who are getting tired of doing the same things over and over again in the game they're playing.
For Random TD, there's a good way to maximize the Macro Feature and that's by creating custom macros that will help have an easier time in PvP. This is by creating custom commands that make important tasks such as constructing new towers or upgrading existing ones. In a heated match, every millisecond counts, and having a macro that will do important things like this can be really helpful in increasing your chances to win.
Become the King of Random TD!
Random TD uses its unique gameplay design to help players experience light-hearted fun while being able to showcase their strategic minds in a competitive setting. Many players are climbing up the ladder every day, meeting skilled players that will test their ability to adapt to any situation. The game can take up hours of your time and even appeal to those who only have a few minutes to squeeze in a game or two during busy hours.
It's time to prove to the world that you're the King of Random TD by beating all other competitors and making it all the way to the top of the rankings. It's going to be a tough road ahead but with a little time and effort, you can be one of the best in no time! BlueStacks even has some guides to help you get started on your journey to becoming the very best.