Updates
AFK Arena: The Spring Surprises Event Explained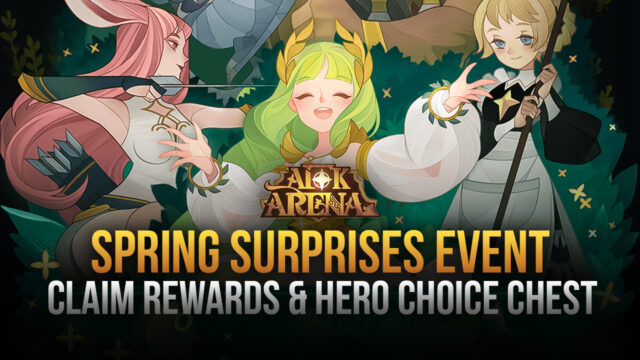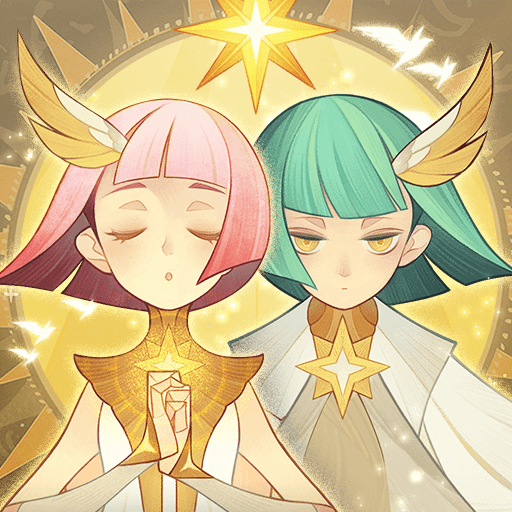 The month of April continues to blossom, and as it ends, AFK Arena is planning to go all out on all the rewards we can get in the game.
Just in case you missed it, AFK Arena celebrated its 2nd Anniversary Party this month filled with laughter, reminiscing, and good times. We saw four hero skins debuted during this fantastic event — Lightbearer's Fair Maiden Gwyneth, the Wilder's Wind Whisperer Lorsan, the Graveborn's Forgotten Champion Izold, and the Maulers' Wise One Skriath. You can read more about them here.
Additionally, a new AFK Arena hero has been launched on the servers too. Morael is a mage under the Celestial faction as an Intelligence type. She can deal continuous damage against enemies. You can read more about Morael on our previous blog post here.
Since AFK Arena is just the gift that keeps on giving, they have prepared more surprises and events for all players to participate in. For this mini event called Spring Surprises, all you need to do is log in everyday to claim free and sweet rewards to spend on your hero upgrades and gear enhancements.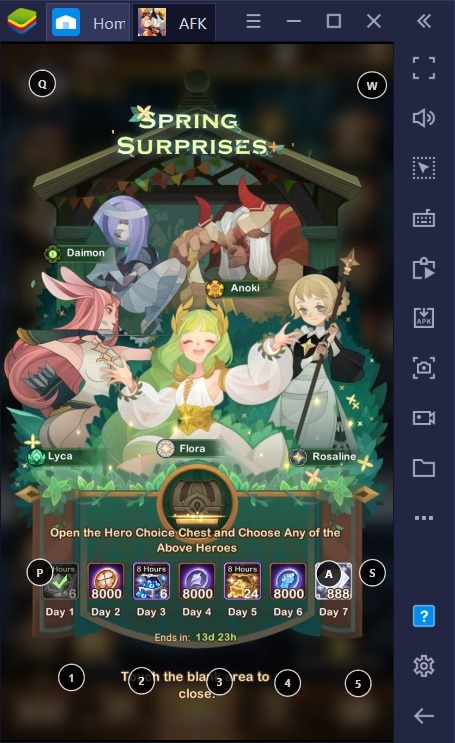 Here are all the rewards for AFK Arena's Spring Surprises mini event:
Day 1 – 6x Large Crate of Hero's Essence

Day 2 – 8,000 Labyrinth Tokens

Day 3 – 6x Large Crate of Hero EXP

Day 4 – 8,000 Hero Coins

Day 5 – 24x Large Crate of Gold

Day 6 – 8,000 Guild Coins

Day 7 – 888x Diamonds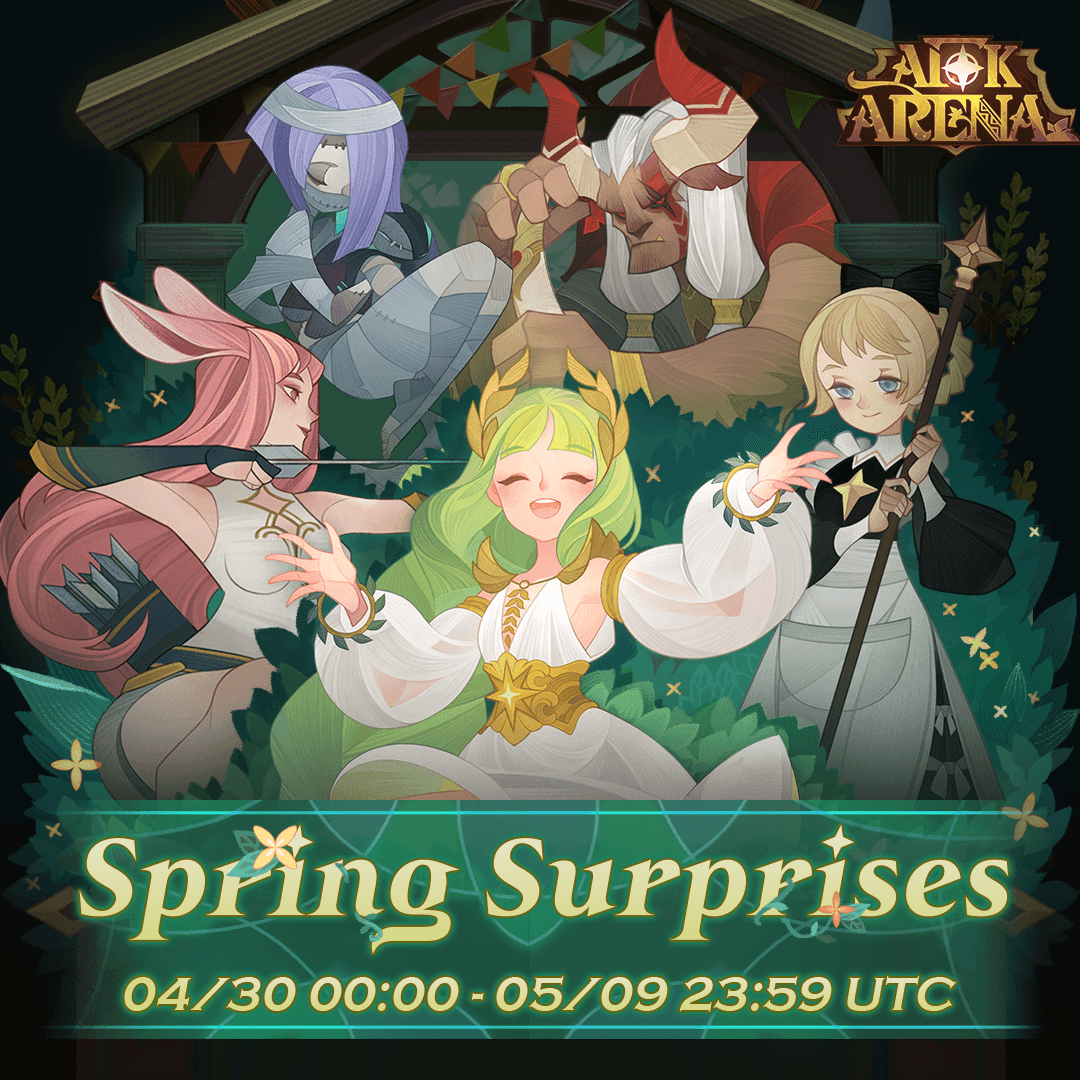 After logging in for seven days straight, you can claim and open the Hero Choice Chest to choose any of the following heroes:
Flora (Celestial)

Lyca (Wilders)

Daimon (Graveborn)

Anoki (Mauler)

Rosaline (Lightbearer)
As you can see, all five come from different factions and have different roles to fulfill so you can pick one that suits your current team composition and playstyle the most. Support, DPS, tank — AFK Arena has already laid out the tiles for you, the choice is yours.
If you can't figure out which hero to go for, you can read up on our previous blog posts about Wilders, Maulers, or even Lightbearers to help you grow your AFK Arena team to its full potential.
You can log in continuously from April 30, 2021 at 12:00 a.m. UTC until May 9, 11:59 p.m. UTC to receive these rewards and the ultimate gift which is the Hero Choice Chest.
Which AFK Arena hero will you be picking for this Spring Surprises?