BlueStacks Roundups
Top 10 Mobile Games That are Hosting Christmas Events in 2020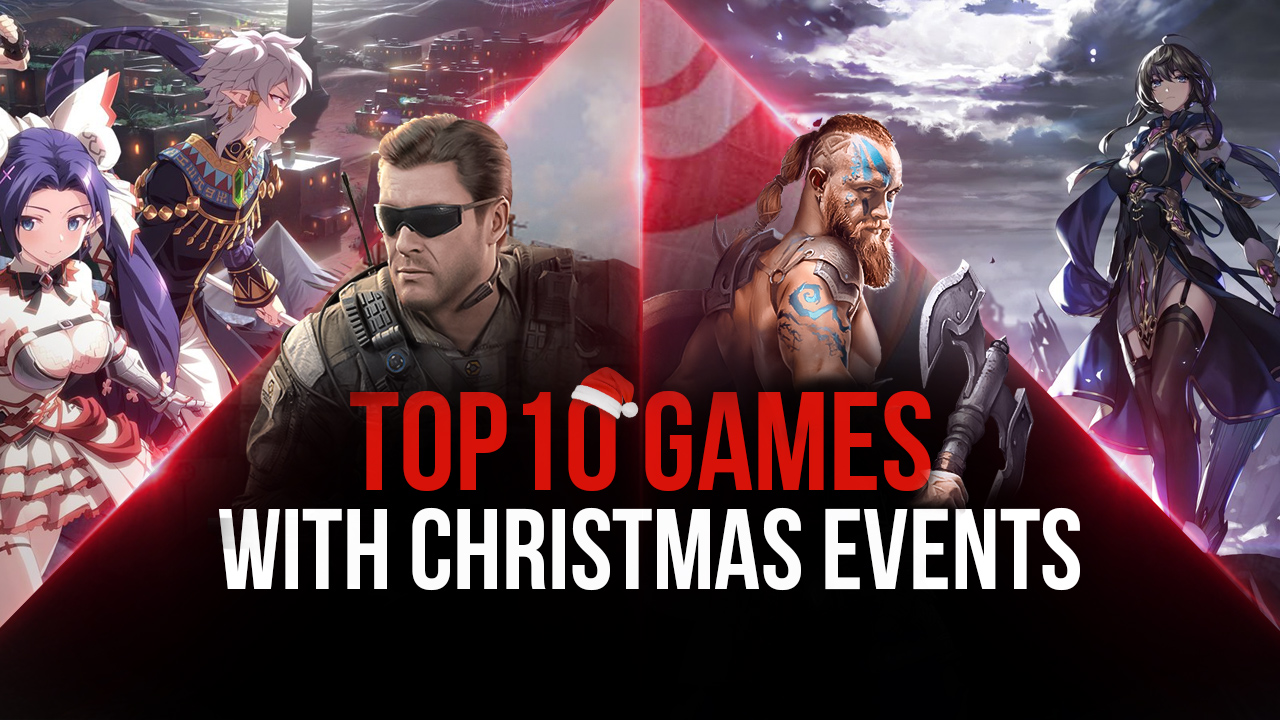 Quick Navigation
Christmas is an important occasion for many reasons. It's a time of unity; for getting together with family and friends and sharing stories and delicious meals beside the fireplace. However, when it comes to mobile gaming, the holidays are often a prime time for developers to host many thrilling and exciting events that give players the chance to score unique rewards. In this sense, while Christmas may be the season of giving in real life, it's also a great time for powering up in your favorite mobile games.
With that being said, we've compiled a list of 10 popular games that are currently (or will be) hosting events for the holidays. If you're looking for a great game to sink some time into, then you might want to install any of these as the Christmas rewards will help to give you a nice head start.
1. RAID: Shadow Legends
Plarium's popular gacha RPG, RAID: Shadow Legends, is currently celebrating the holidays with a brand new festive look for the player's hub, the Bastion. This celebration also marks the occasion for obtaining a brand new champion, Pyxniel.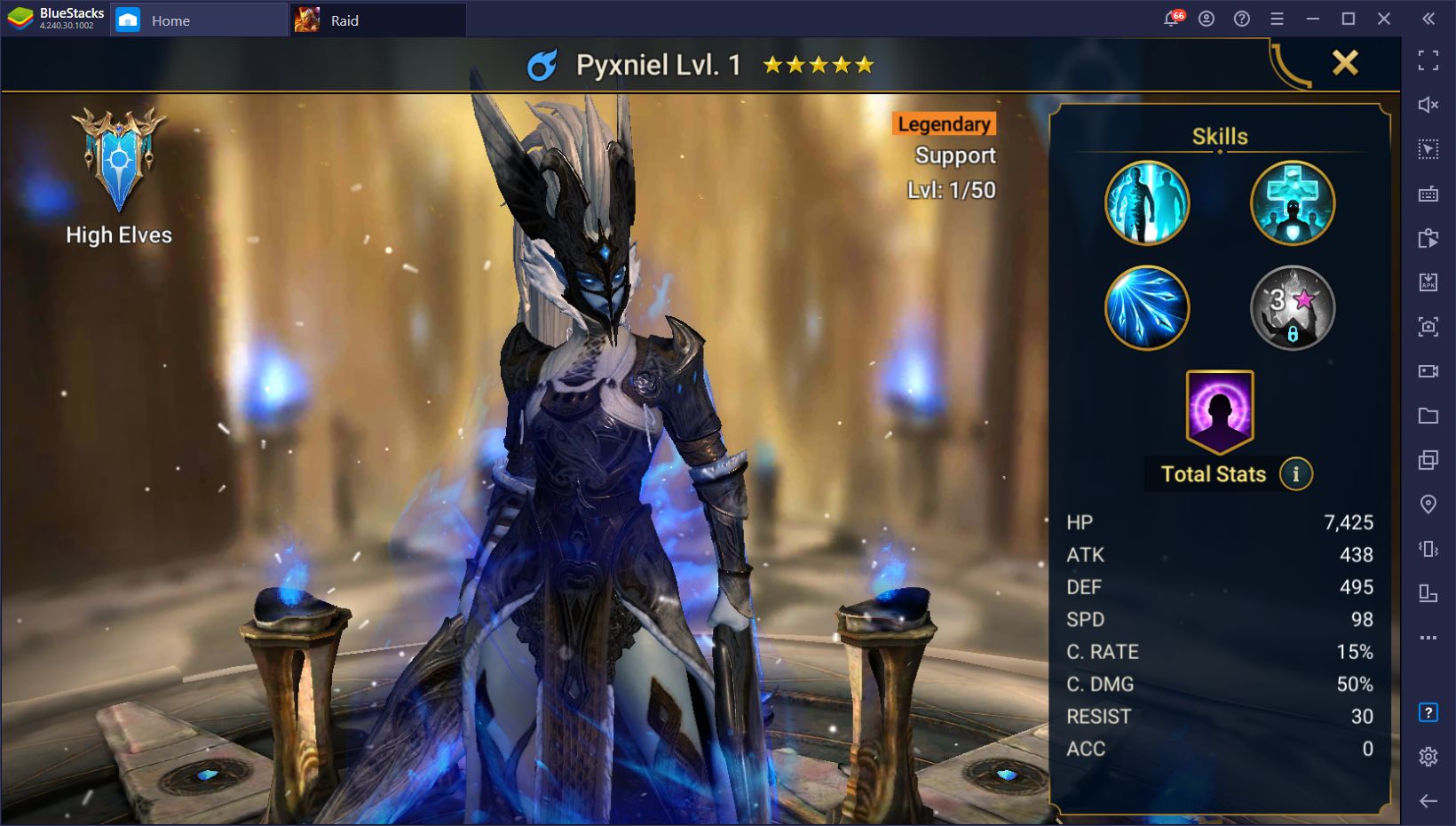 This new character is a Legendary support champion belonging to the High Elves faction. Pyxniel specializes in healing and supporting their team, while also debuffing the enemy and weakening them with several effects. They thrive when exploiting the enemy's Freeze status as their skills gain additional effects when the enemy is frozen. Pyxniel can only be unlocked through summon fusion.
Other than the new character, Plarium is hosting all sorts of awesome community events and rewarding folks for participating. Head over to their official Facebook page if you want to learn more about these events.
2. SINoALICE
Even though its main stories are grim and dark, SINoALICE can offer a few moments of respite every now and then, with Christmas being one of them. The holiday celebrations in this turn-based RPG include two main components: The first is a new STEP Grimoire called "Starry Night", and the second consists of a few new festive characters.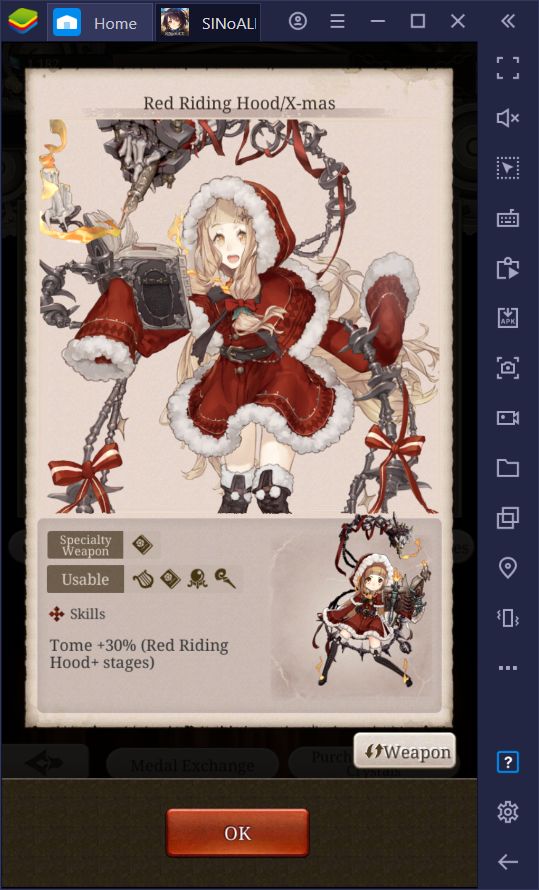 The STEP Grimoire is a great way to score some of the best weapons in the game as it grants a guaranteed weapon of the highest quality every fifth summoning. Meanwhile, the festive characters include Xmas versions of Snow White and Red Riding Hood.
The Christmas event in SINoALICE started this past December 10 and will end on the 27th. Check out our dedicated article if you wish to learn more about the topic.
3. Call of Duty: Mobile
Despite season 13 of CoD: Mobile being delayed a few days, the team was still hard at work to bring several new things to the popular mobile shooter this Christmas season. Though we're not sure if they're going to host special events just yet, they have confirmed that at least two new festive maps are coming for the holidays.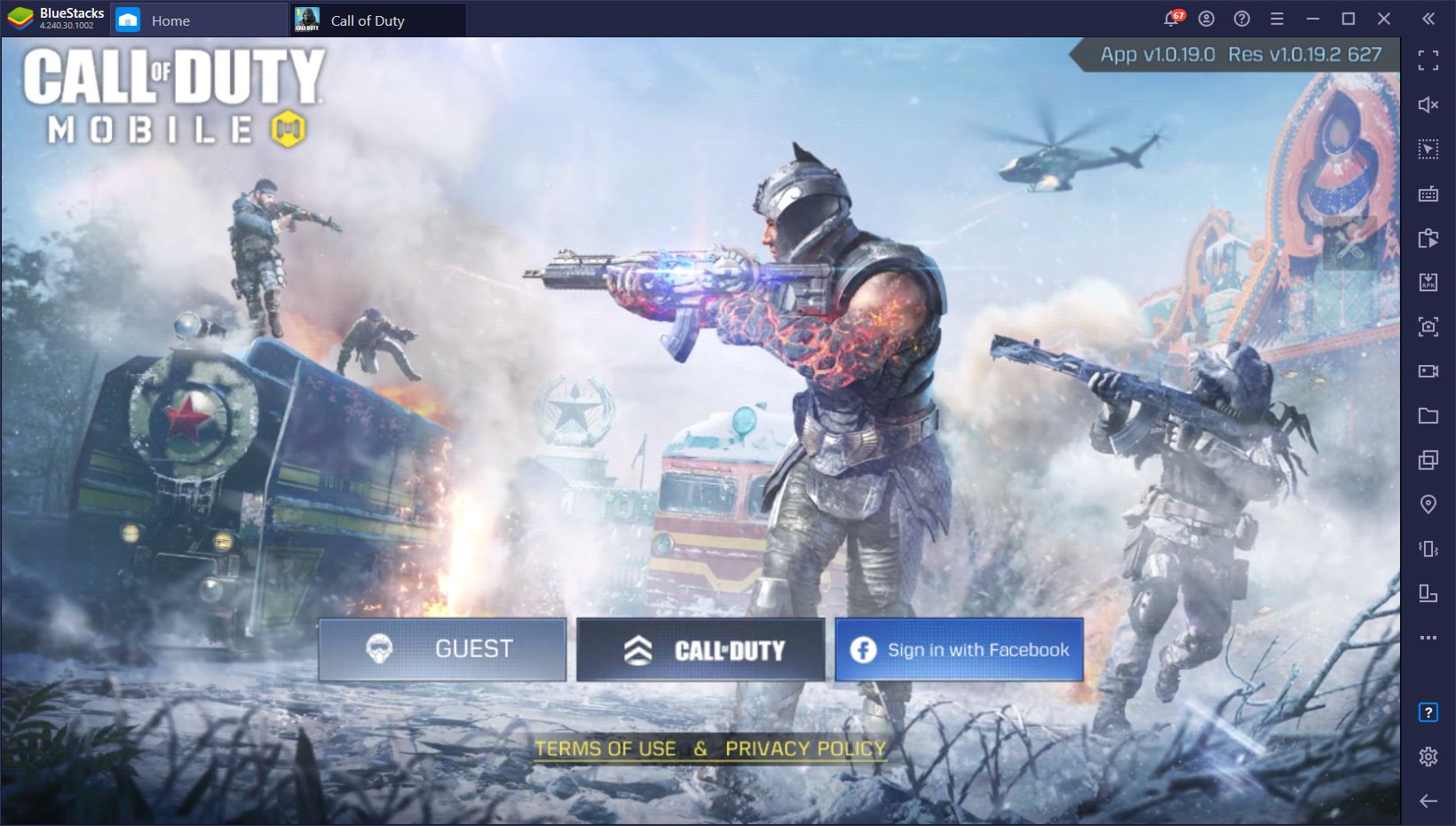 The two new maps in question are Nuketown Russia, and a holiday version of Raid. Both maps are arriving with the launch of Call of Duty: Mobile season 13, so stick around!
4. PUBG Mobile
And speaking of shooter games, PUBG Mobile is also bringing its fair share of holiday festivities in the form of a special game mode coupled with an event in which players can score awesome prizes.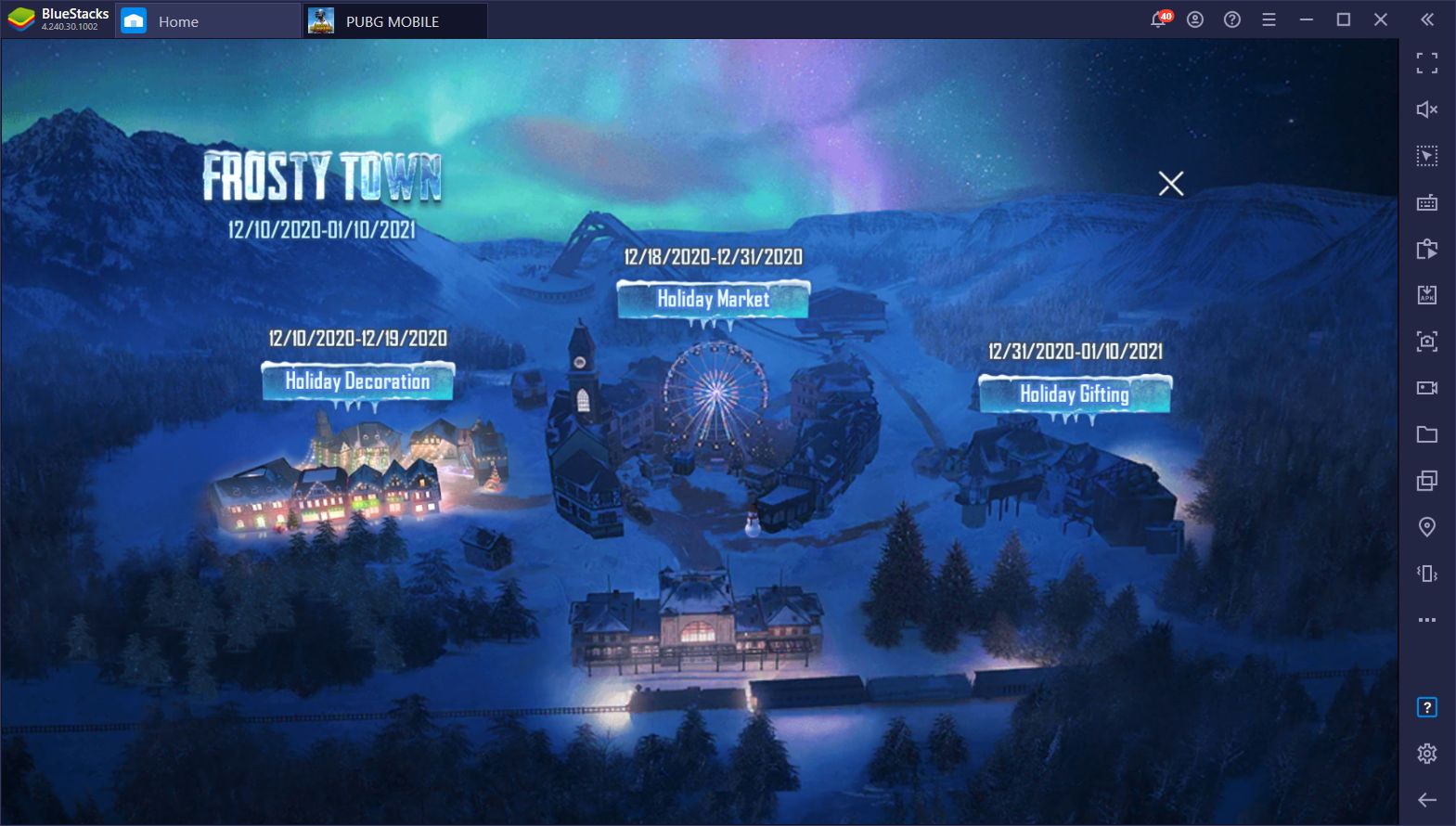 The new game mode is called Frost Festival and consists of the regular Erangel map, but with randomly spawning ice castles that offer tons of awesome loot to those who visit them. Meanwhile, the special event is called Frosty Town, and revolves around completing missions in order to obtain special decoration tools, which you can then use to decorate your very own town.
For every piece of decoration you add, you'll work towards scoring unique prizes. You need to invest a total of 15 tools in order to receive all the prizes, though you can continue adding more tools afterward to continue decorating your town.
5. Epic Seven
As is the standard in the game every year, Stove is once again bringing several goodies to discover this Christmas in Epic Seven. However, while last year's celebration brought us a new side story coupled with other awesome events, this year's celebration has only brought us the Present Extravaganza at the moment.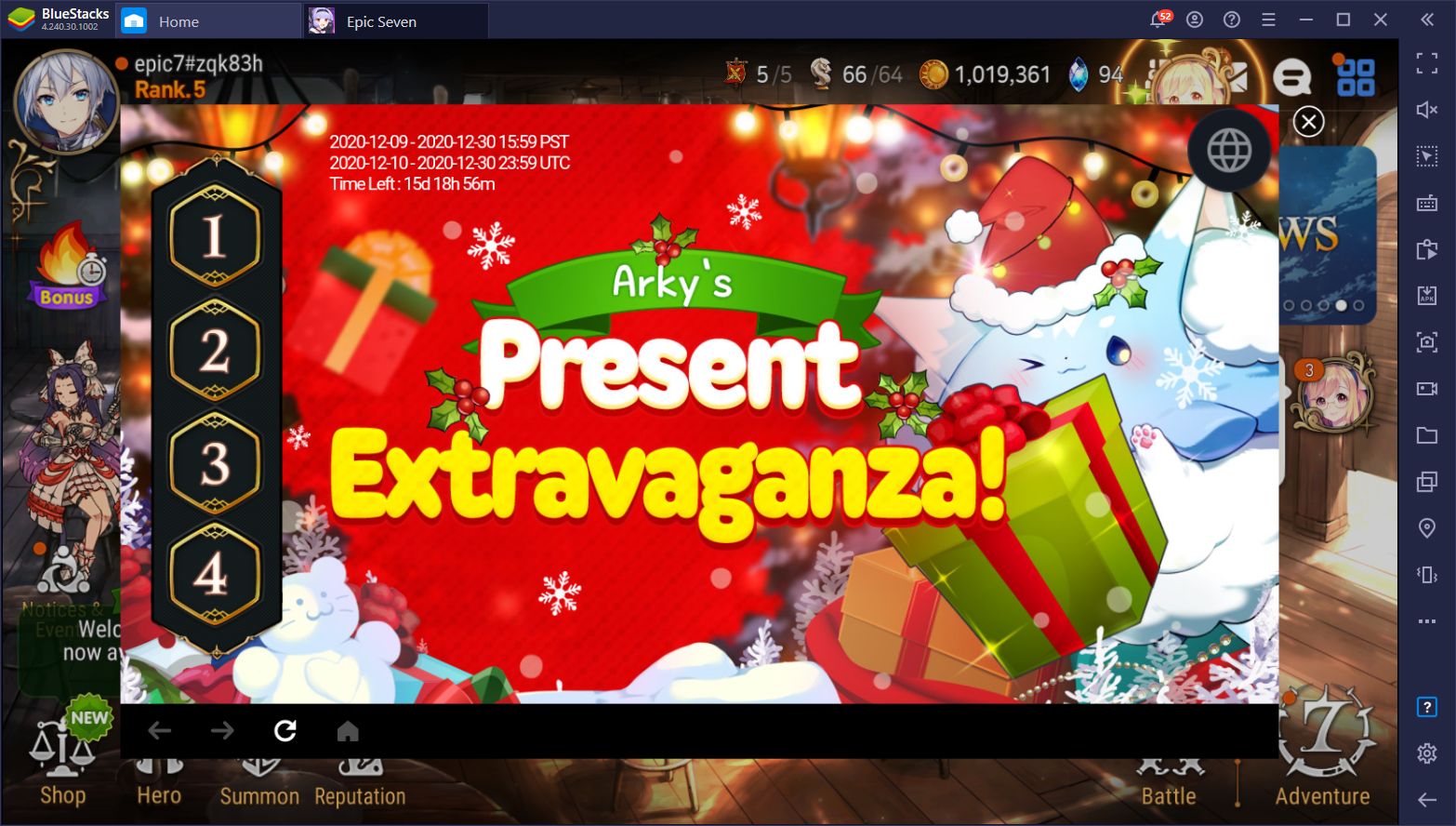 This event revolves around earning presents by playing in several of the standard game modes, and then opening them to receive special prizes including upgrade materials and gold, among other goodies. Furthermore, the event also offers community milestones which, after opening set numbers of presents worldwide, reward all players with even more prizes.
While we're not sure if the devs are going to implement something else for New Year's, the Present Extravaganza event has a lot to offer to those who go out of their way to farm and open the presents.
6. Rise of Kingdoms
Version 1.0.41 of Rise of Kingdoms is bringing the Snowy Christmas event, which offers a series of challenges that players can complete in order to obtain a wide variety of rewards. These prizes include everything from speed-ups, resource packs, sculptures, and other useful materials. And though the team hasn't specified if there are going to be unique rewards for the Christmas event, we're sure that, at the very least, players will be able to score a unique city skin for their troubles.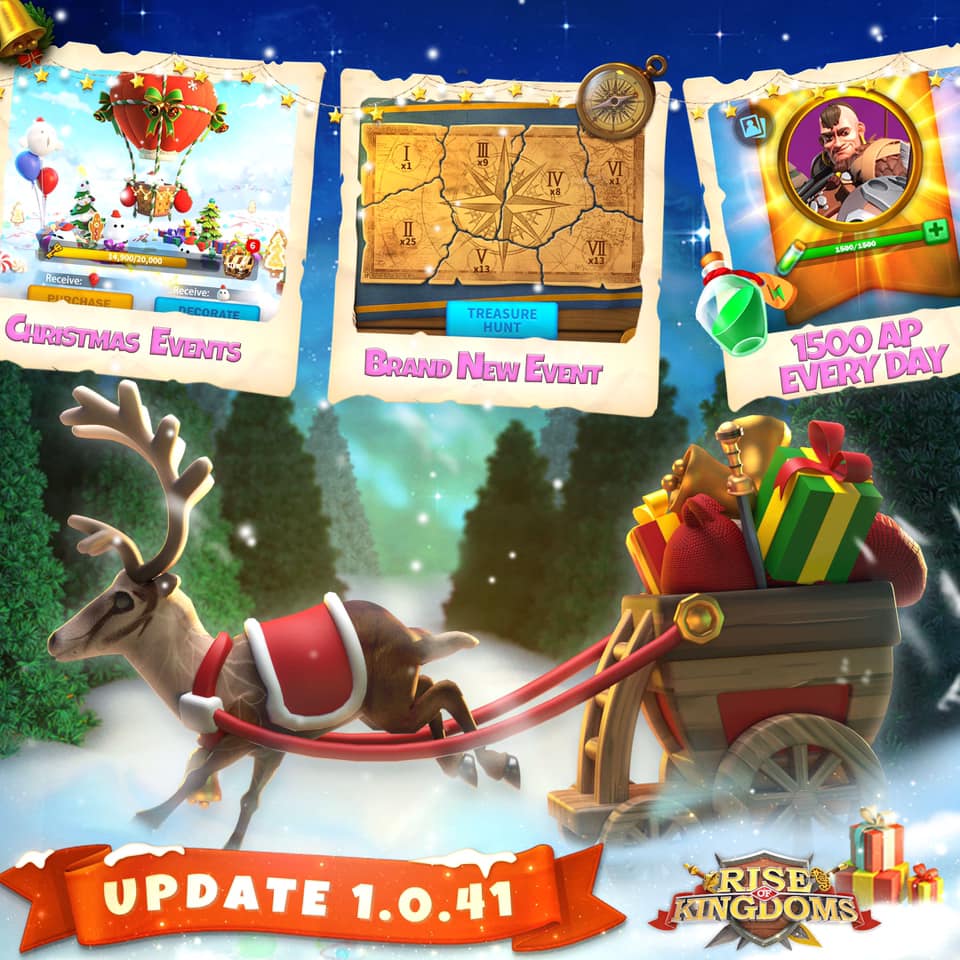 The Rise of Kingdoms 2020 Christmas event is scheduled to launch a week after patch 1.0.41 was released, which means that it should be starting this next Wednesday, December 23rd.
7. AFK Arena
The Christmas celebrations in Lilith Games' AFK Arena are pretty straightforward and give most of their rewards right from the start—just how we like it!
The first part of the event is called "Winter is Here" and simply consists of opening a chest to receive several rewards. Though the contents of the chest varies according to what you choose, you'll also get 1,500 gems as an additional reward, which is a little over half of what you need for a 10x summoning—pretty nice!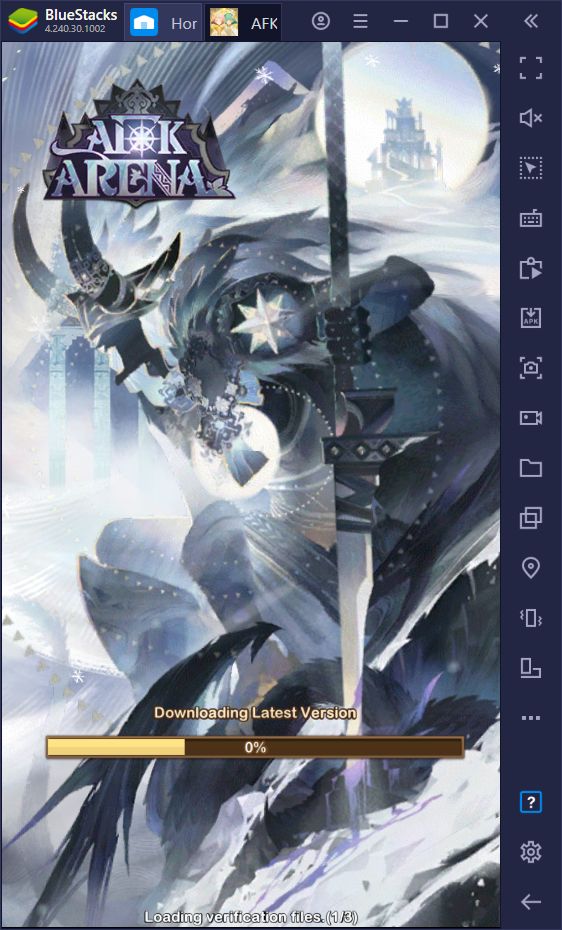 The Winter is Here event also coincides with the release of Alna, the Frozen Mother. This new hero boasts a strong kit with debuffs, defensive skills, and overall decent damage output. Though she's tough as nails, she can also go toe to toe with some of the game's strongest heroes. Luckily, you can try out Alna for free throughout the duration of the event.
8. King's Raid
There are a ton of events coming to King's Raid for Christmas, starting with the Christmas Greetings event. This part is simple, and consists of opening a letter from Stove's CEO. Aside from a nice message to all the players, the letter contains a few useful prizes including 1x Soul Weapon Transfer Ticket, 1225 Rubies, and 20-million gold.
The Christmas celebration in King's Raid also brings the Year's End Popular Buffs event which, from December 21 to January 19, players will enjoy four awesome buffs, including +1 legendary gear bonus drop, and 50% discounts on reforging, option enhancement, and gear awakening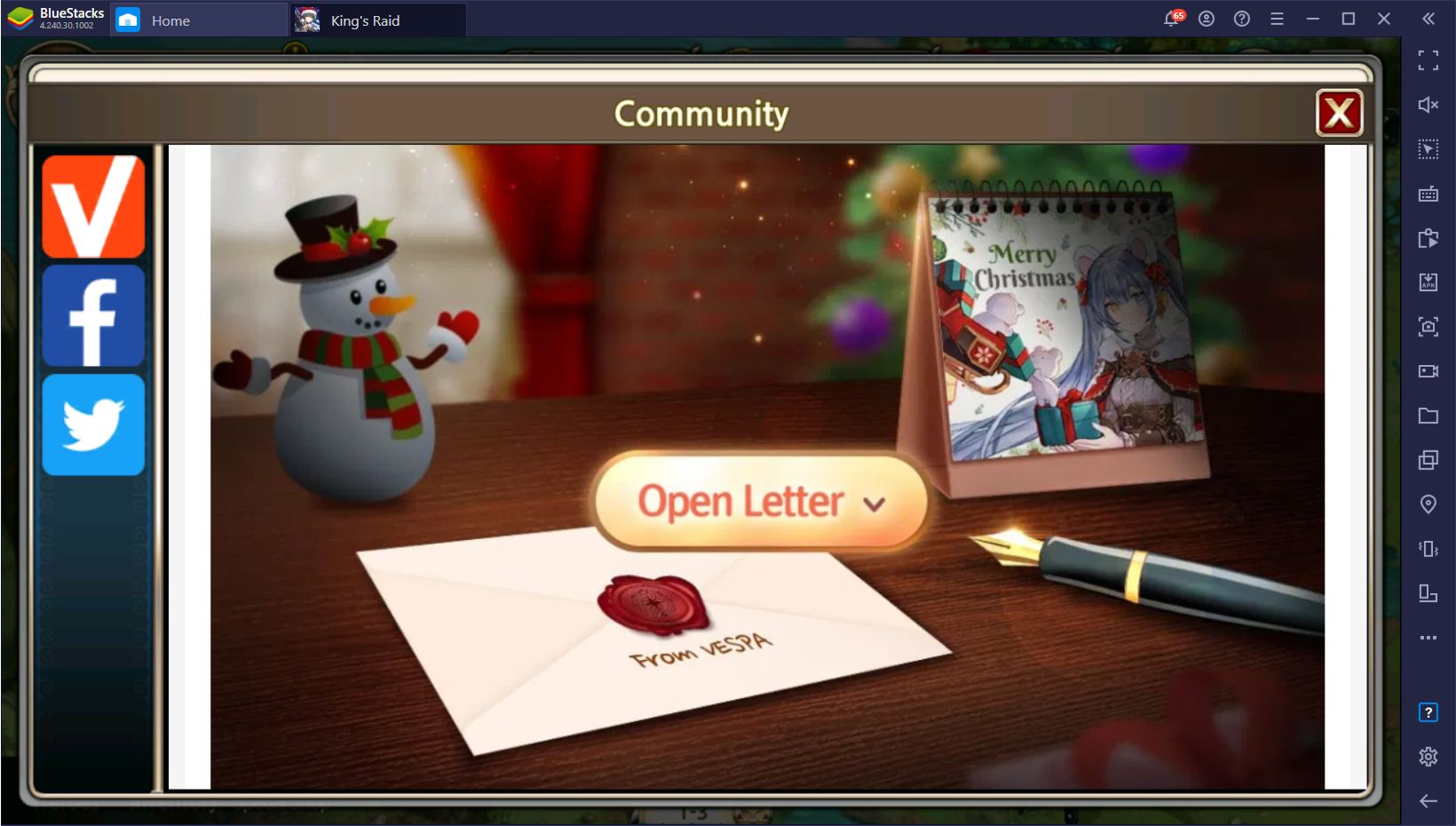 There's also a Christmas Minigame event where you get to play rock-paper-scissors with Santa Claus. In order to earn coins to play this minigame, you need to spend energy in other game modes. For every 100 energy, you'll earn 1 coin. You can earn a maximum of 10 coins per day during the event.
There's much more to find in the 2020 King's Raid Christmas events. We suggest reading Vespa's official post on the topic if you wish to learn more about all the upcoming festivities.
9. Saint Seiya Awakening
To supplement the release of the new PvE mode in Saint Seiya Awakening, which features a festive UI and lots of decorations to commemorate the occasion, there's a new character arriving in the popular gacha RPG, Surplice Shion.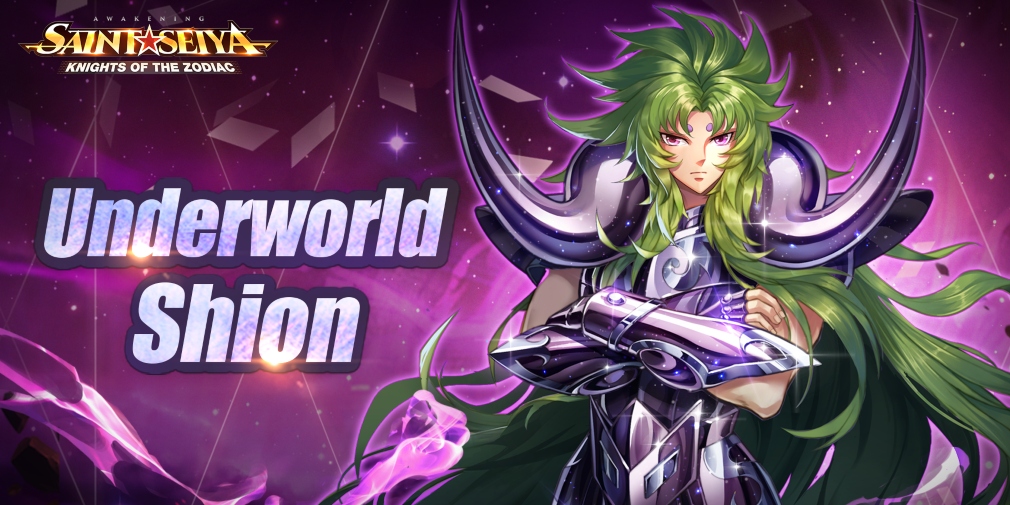 Players can find both the new character and game mode in the game from December 23rd. Players will be able to unlock Shion via the corresponding event banner. However, he will only be available for a limited time as Shion won't be joining the regular AR and Advanced summoning pool afterward.
10. Azur Lane
Last but not least, there are good things in store for Azur Lane players as, from December 22, the new Operation Siren game mode will launch. This content update brings a whole new explorable region with high-end encounters, which will give rare rewards upon completion. While Operation Siren requires level 60 to access its content, it's not a limited event, which means that it's here to stay.
Aside from the huge content update, Azur Lane is celebrating Christmas with a brand new holiday outfit for USS Hammann, "Holy Night Surprise".
★Holy Night Surprise!★

USS Hammann is changing into her new attire. She will grace your dock in the near future, Commander.#AzurLane #Yostar pic.twitter.com/4z5NWZog58

— Azur Lane Official (@AzurLane_EN) December 21, 2020
And that's it for our list of top 10 picks for mobile games that are hosting events in the 2020 Christmas festivities. Do you know of any other interesting titles to add to our list? Let us know in the comments below!