BlueStacks Roundups
The Top 10 Mobile Games to Enjoy This Holiday Season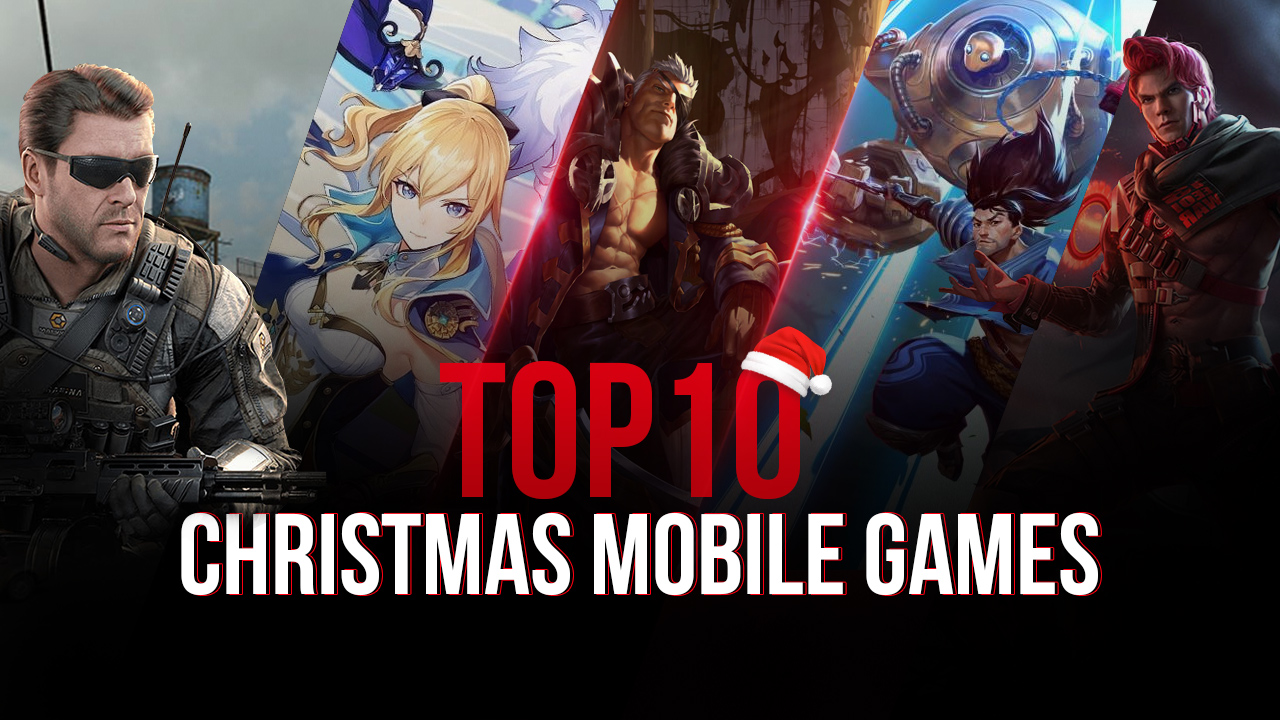 Christmas and New Year's are often occasions for unity and for having good times with friends and family; and what better way to do this than by gaming together?
Mobile gaming has given everyone a platform to enjoy great games on the go. From the most casual titles like Candy Crush, to the deepest games that rival their PC and console counterparts like Black Desert Mobile, phone games often offer a little bit of everything for everyone to enjoy. And now that the holidays are right around the corner, we wanted to give you, our dear readers, a list of awesome games that you can enjoy with friends and loved ones.
Among Us
Was there really any doubt that the hit game of year would make a spot on this list? Among Us was, and still is the sensation of 2020, blowing up in popularity earlier this year as streamers discovered and started broadcasting it to their followers.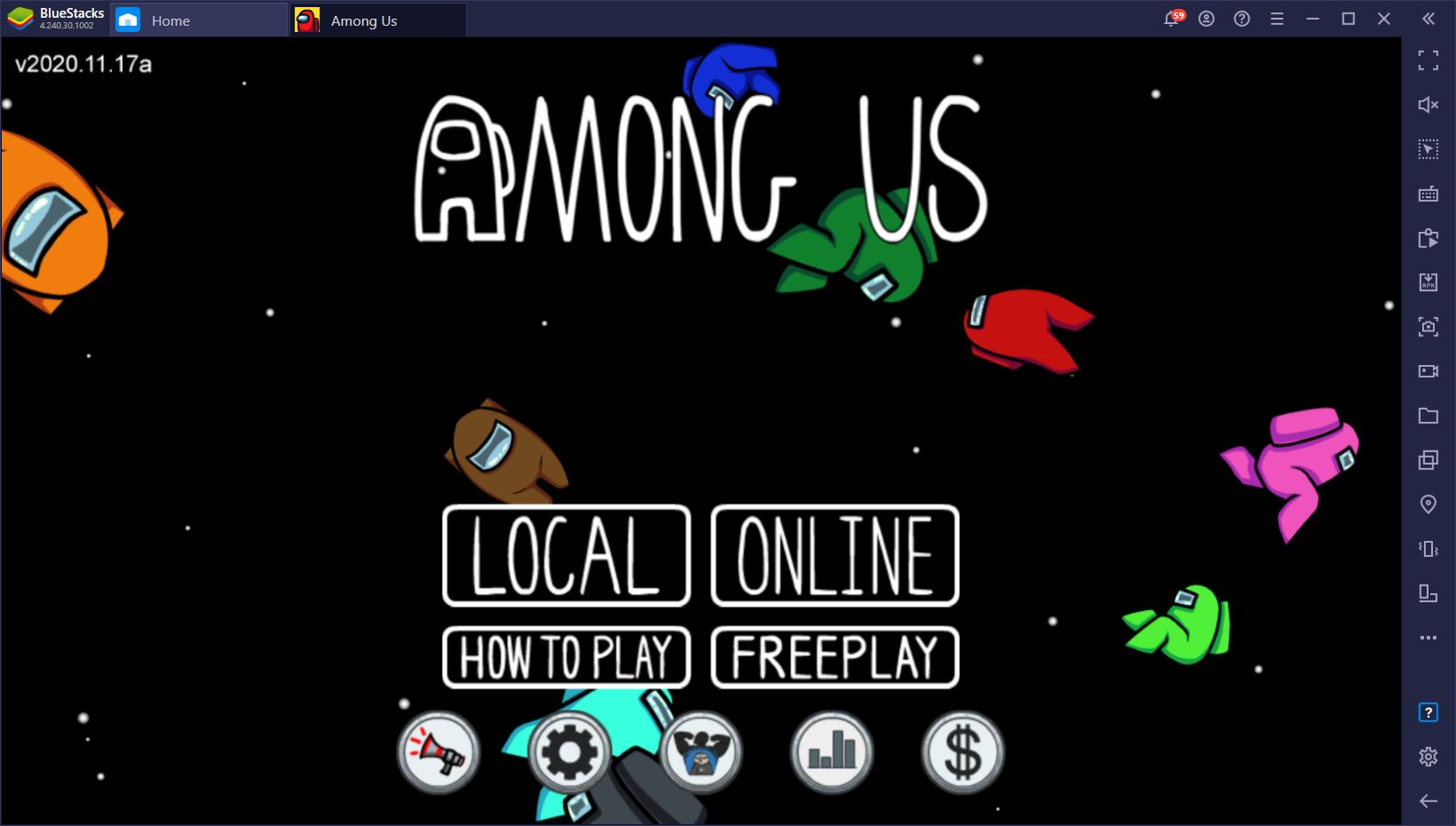 The game itself is simple enough, consisting of an asymmetrical survival game where one random player acts as an Impostor that must kill all the Crewmates without getting discovered. The true gold in this game, however, comes from the player interactions and shenanigans that occur when players throw shade at one another trying to figure out the identity of the killer.
Among Us has been making headlines all throughout 2020, and has even bagged two important prizes in The Game Awards: Best Multiplayer Game, and Best Mobile Game. Furthermore, after pulling the plug on Among Us 2, the devs have been focusing on adding new features to the first Among Us, with a new "Airship" map arriving very soon.
Genshin Impact
While Among Us is the perfect party game of the moment to enjoy with friends, Genshin Impact is the polar opposite.
MiHoYo's popular gacha adventure RPG brings players to a huge world where they can freely run around and explore, as well as interact with nearly every element they encounter. The game offers intricate mechanics, including an awesome elemental system where players can combine several elements to create different effects in combat.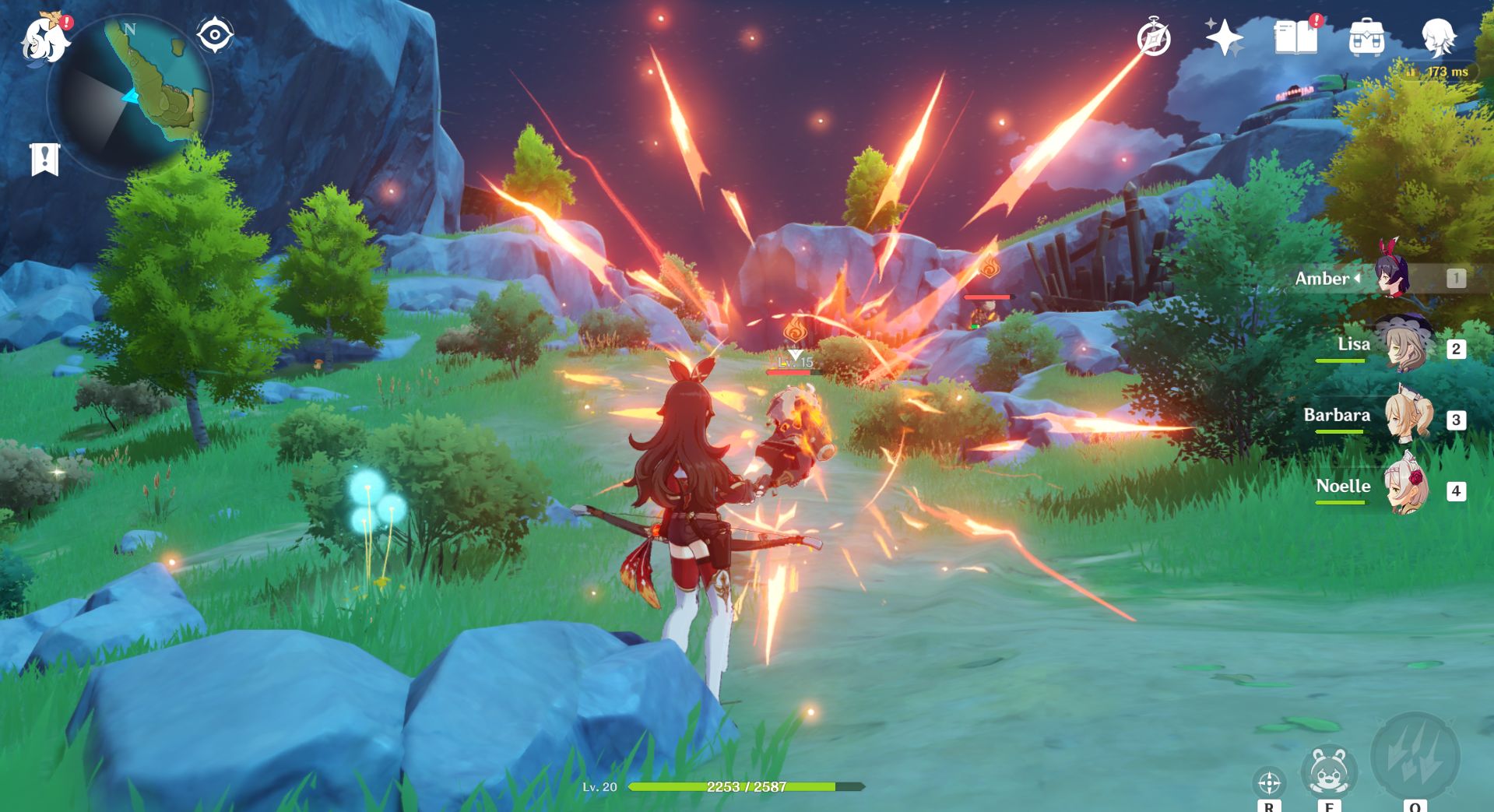 While Among Us is a great game to play with friends, Genshin Impact is ideal for those who enjoy spending the holidays by themselves. We can't recommend it enough, especially as the game is constantly being updated with new content. In fact, version 1.2 is releasing on December 23, bringing a brand new area and lots of new mechanics to explore.
Call of Duty: Mobile
The mobile FPS by excellence, featuring many different game modes as well as blood-pumpíng runnin' n' gunnin' action. When it comes to FPS, Call of Duty: Mobile is definitely one of the strongest contenders in the industry, with over 100 million installs on the Play Store.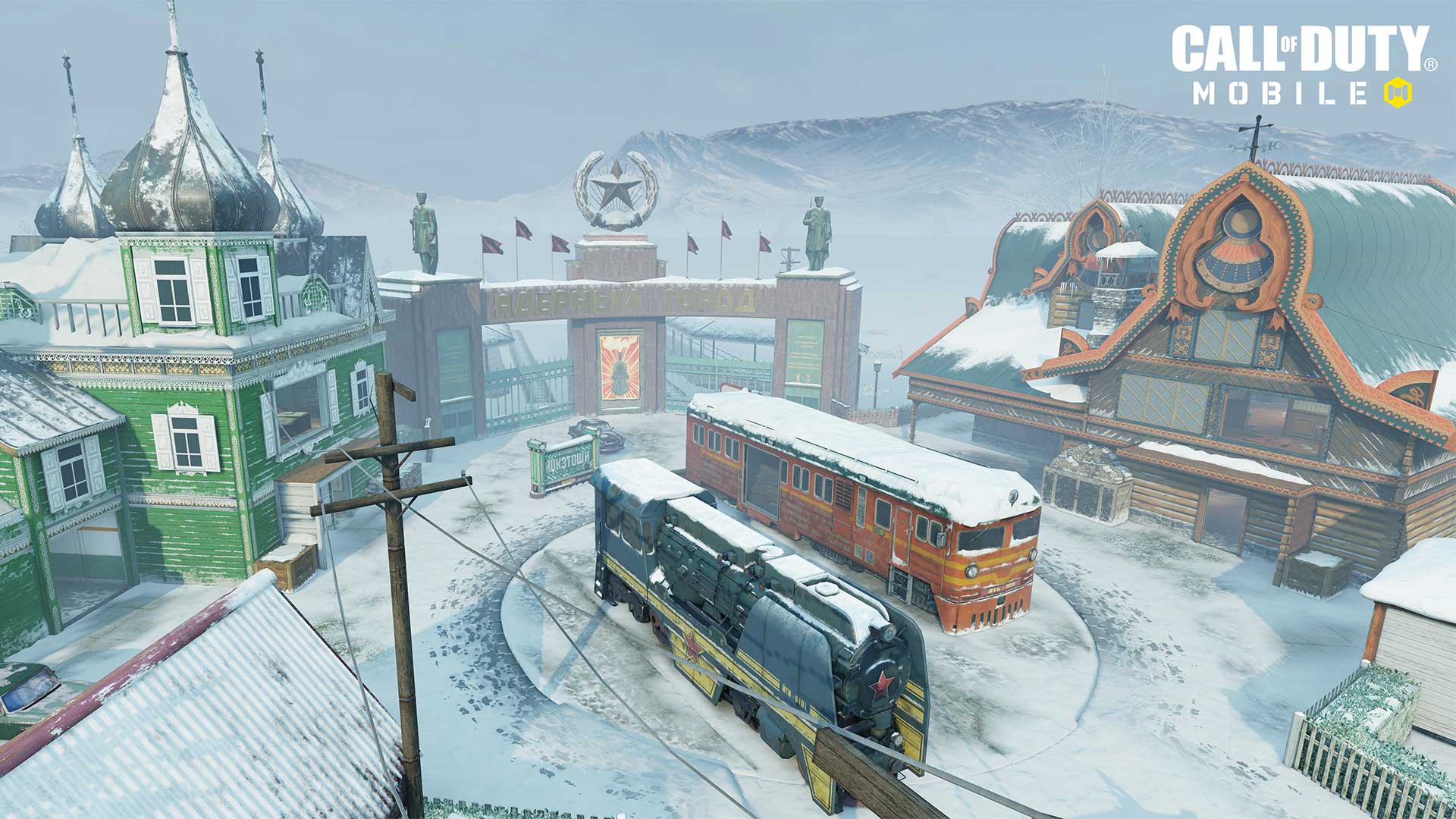 In this game, you and your friends can band together at parties and enjoy many of the different game modes that it has to offer, including the ever-popular battle royale mode. And as you continue to win matches and complete challenges, you'll unlock a wide variety of weapons and gadgets that will help to give you the edge in combat.
Garena Free Fire
While Call of Duty: Mobile is one of the best mobile FPS games, in general, Free Fire is the undisputed champion when it comes to mobile battle royale games. The game features a staggering 500 million downloads on the Play Store, making it the most popular shooter game on the entire platform, and with good reason!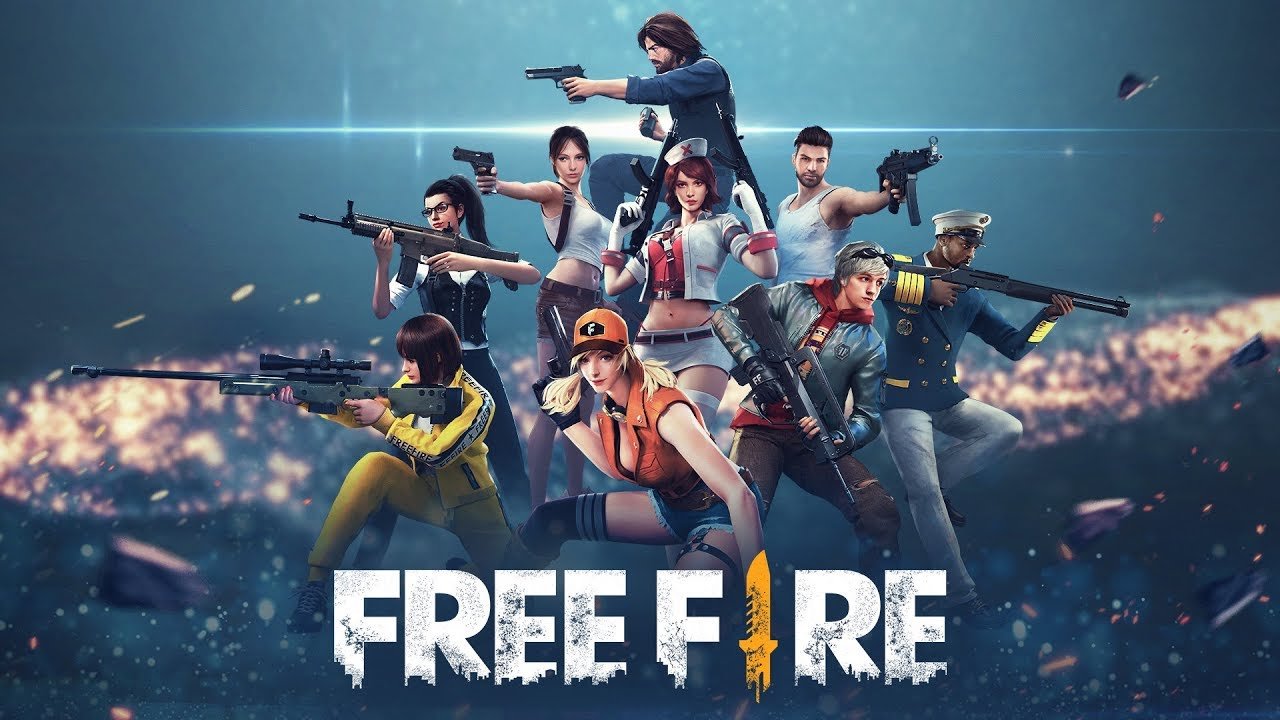 Free Fire is constantly innovating, bringing new weapons and game modes, as well as an expanding roster of unique characters with special skills and passives. Some of these characters are even based on popular celebrities such DJ KSHMR, DJ Alok, and even the famous football player, Cristiano "CR7" Ronaldo.
Slam Dunk
With over a million downloads on the Play Store since its launch a few weeks ago, Slam Dunk took the world by storm with its thrilling real-time basketball gameplay.
This game is based on the popular anime show and manga of the '90s, offering players the chance to relive its events with animated cutscenes, including snippets from the show itself. Also, the basketball gameplay revolves around 3v3 matches with players interacting in real time.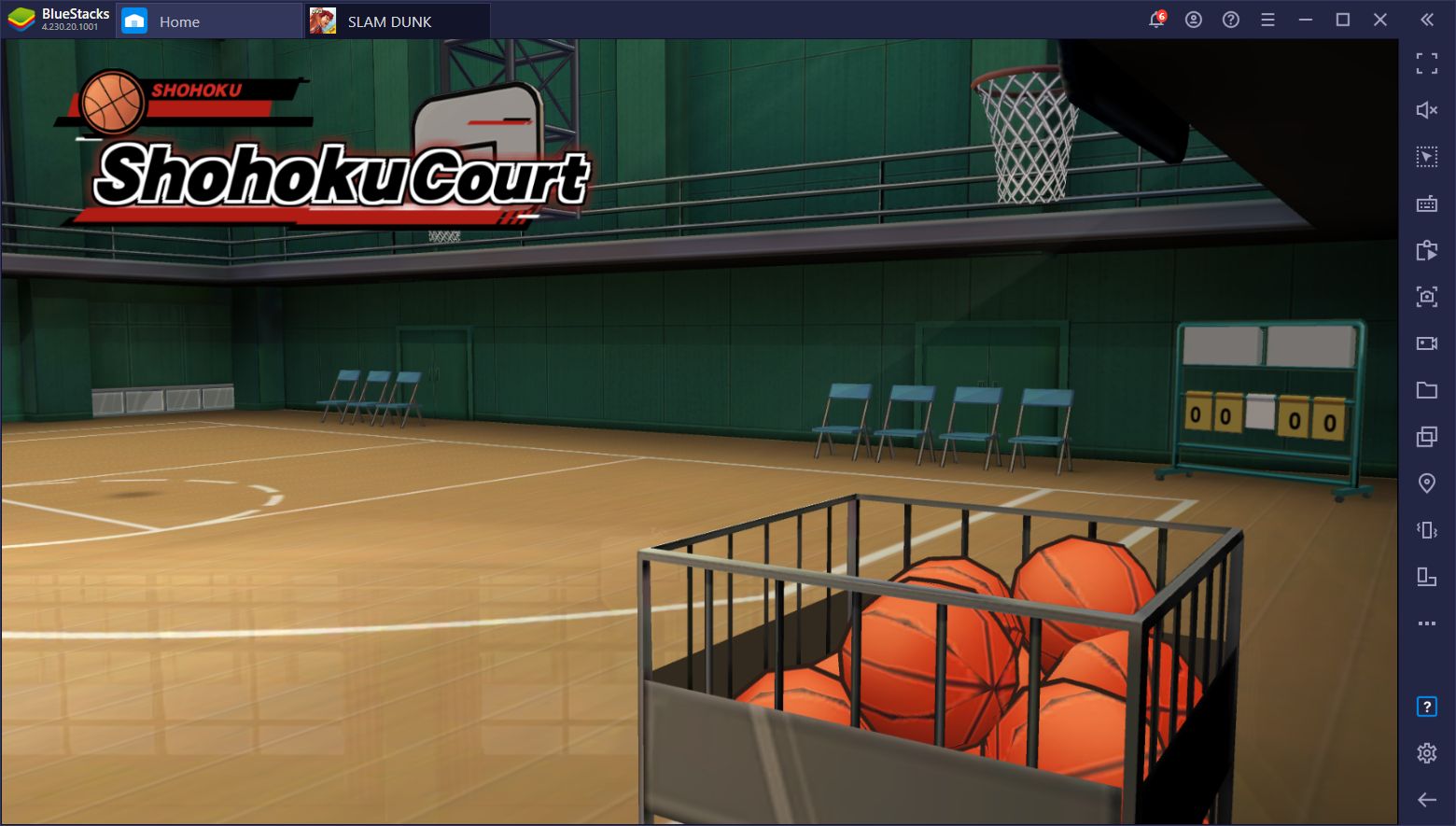 The game is fast and intense, and features some thrilling, including many different characters from the show as well as their signature moves. And when you're not busy serving others on the court, you'll be upgrading and training your characters to improve their performance in matches.
Rise of Kingdoms
While real-time strategy games like this one are usually better for individual players, Rise of Kingdoms has a strong PvP scene where only those who manage to strike powerful alliances can survive and compete with the best of the best. In this game, you and your friends can choose from a number of different civilizations and start building your own towns and growing your armies. And shortly after beginning, you can then create a guild and start actively cooperating in order to pool your resources, grow your strength, and become stronger than ever.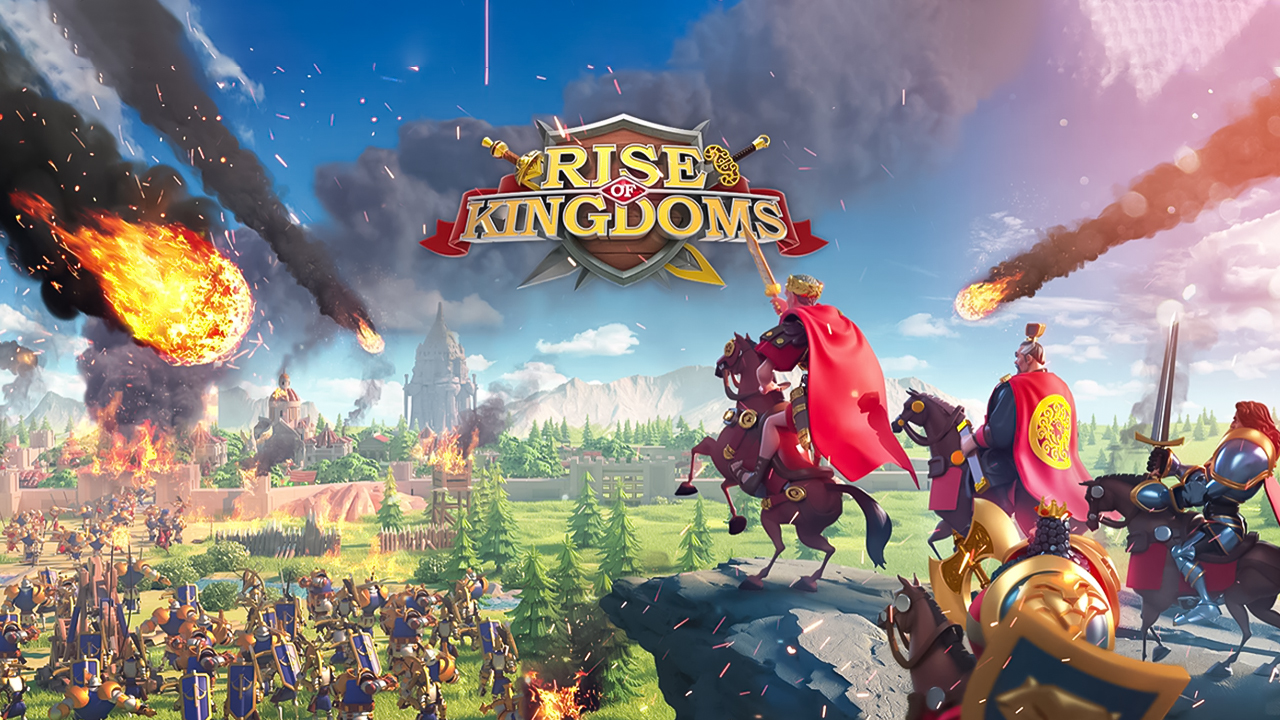 Do you guys and gals have what it takes to become the strongest players in your server? Download Rise of Kingdoms on PC with BlueStacks and find out!
League of Legends: Wild Rift
Riot Games' popular MOBA has already more than established a foothold in the PC crowd. However, they recently decided to expand their reach by developing a wide variety of games in different genres, including CCG, fighting, and shooting games, and even an MMO, some of which have been released and others that are still in the works.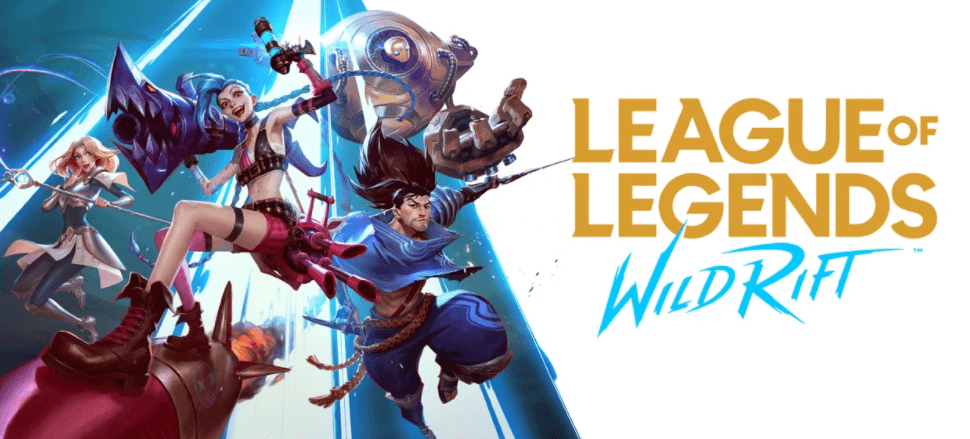 League of Legends: Wild Rift is the result of the team wanting to move its popular MOBA IP to the mobile platform, giving phone gamers a chance to enjoy exciting matches on the go. The game is currently in open beta across several regions. And though it still hasn't arrived in the Americas, it's scheduled to launch very soon in Spring 2021. Nevertheless, if you're already in any of the supported regions, you can freely download Wild Rift from the Play Store and start dominating in the Summoner's Rift with your friends.
Mobile Legends: Bang Bang
If you absolutely can't wait for Wild Rift to come out in your country, then you can definitely play Mobile Legends: Bang Bang as a great alternative. While its name doesn't command the same influence in the genre as League's, this title is one of the first to become popular as a mobile MOBA, acquiring a massive following with over 100 million downloads on the Play Store.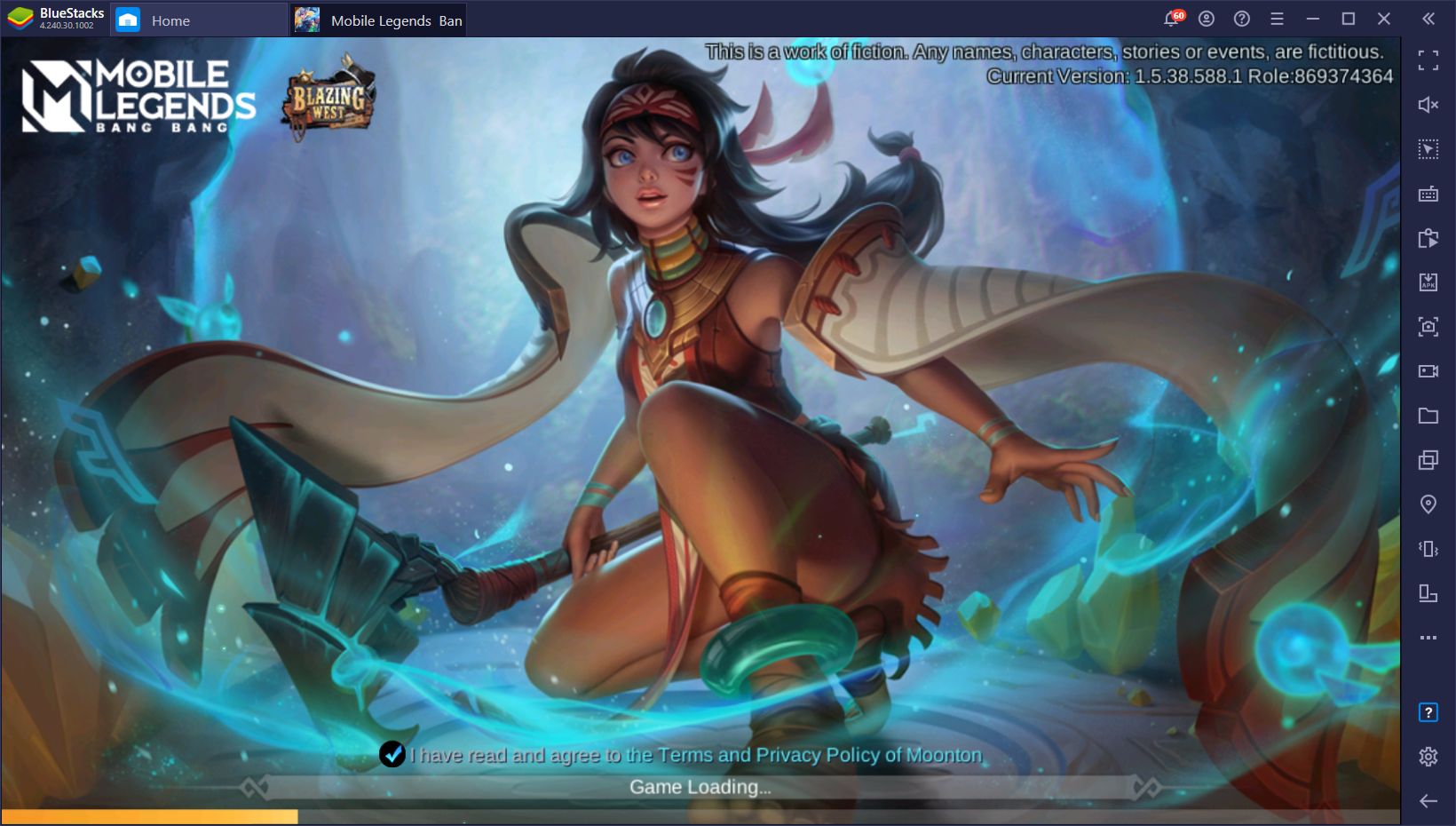 In terms of gameplay, Mobile Legends is just about what you'd expect; three lanes, two teams, and with the objective of destroying the opposing team's main structure. However, while these mechanics are already pretty standard for the genre, Mobile Legends has managed to break away from the games that inspired it and create its own unique identity, with plenty of exclusive heroes and constant updates to keep the game fresh and varied.
Identity V
This is a more classic take on the asymmetrical survival genre, where the objective is for four players to run around a map trying to unlock the escape route by slowly deciphering parts of a code, all the while avoiding the powerful Hunter from defeating and capturing them. Identity V promises countless hours of fun as its matches are intense, and even sometimes horrifying. There is a wide variety of different Survivors and Hunters with different active and passive skills, and while the latter act on their own, the Survivors must work together in order to distract the enemy long enough for them to decipher the code, open the exit, and escape.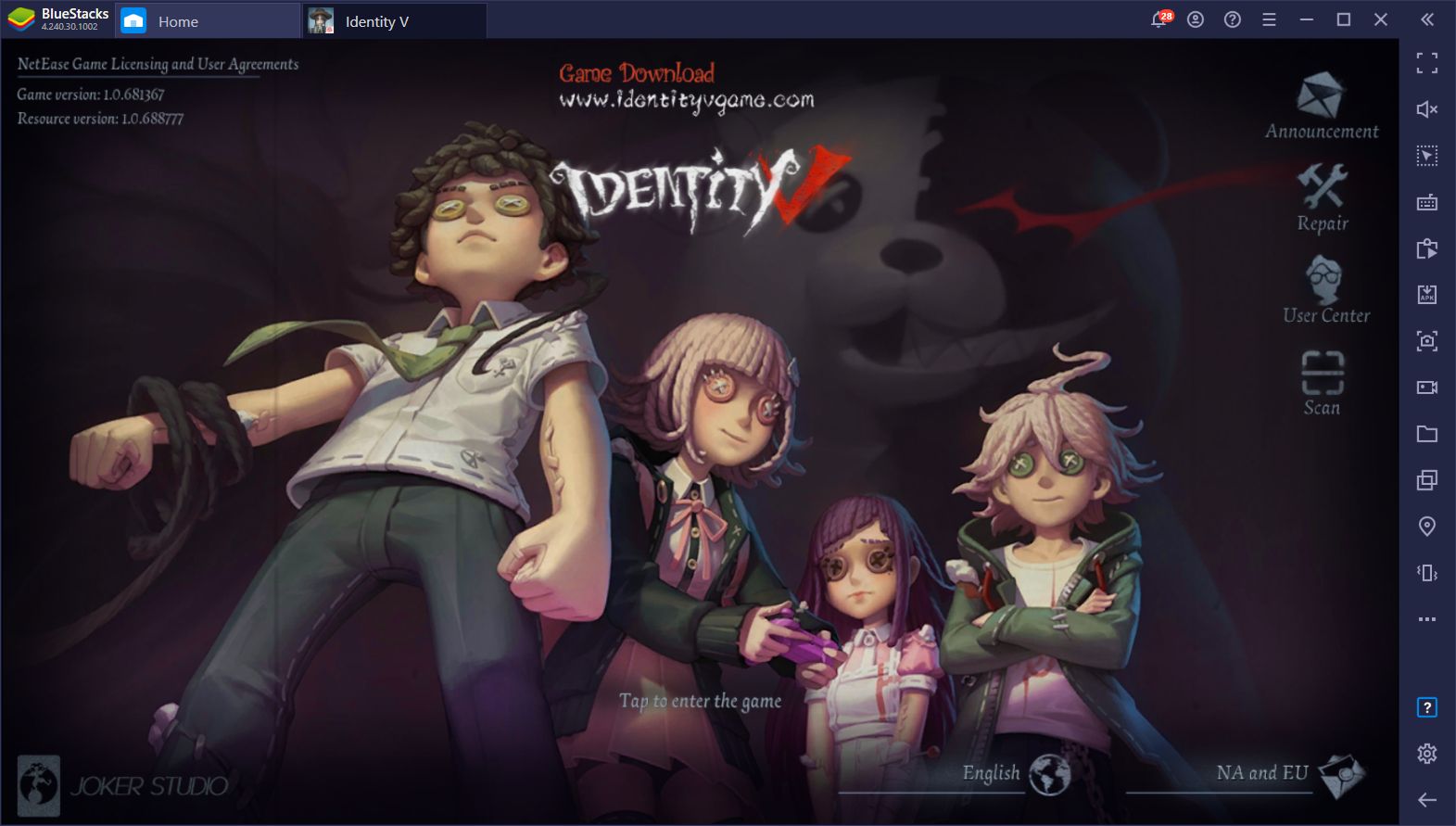 Identity V is just about as much fun as you could have with a game of this genre—with the exception of Among Us, but both games are hardly similar beyond in their basic premises.
Heroes War: Counterattack
Though not nearly as popular as most of the titles we mentioned on this list, Com2Us' Heroes War: Counterattack is a recent entry in the gacha RPG genre, offering lots of different characters to unlock, as well as an engaging turn-based combat system. However, this game stands out among the rest due to its innovative hero recruitment system in which you must fulfill certain conditions in order to unlock new characters, as opposed to receiving them from a randomized gacha system.
Moreover, while the battles are turn-based like with other similar titles, Heroes War features a movement system where the units can both reposition AND attack on the same turn. Your positioning in this game is crucial as certain attacks can affect targets within a certain AoE. In this sense, the combat in HW feels more involved and complex when compared to other games.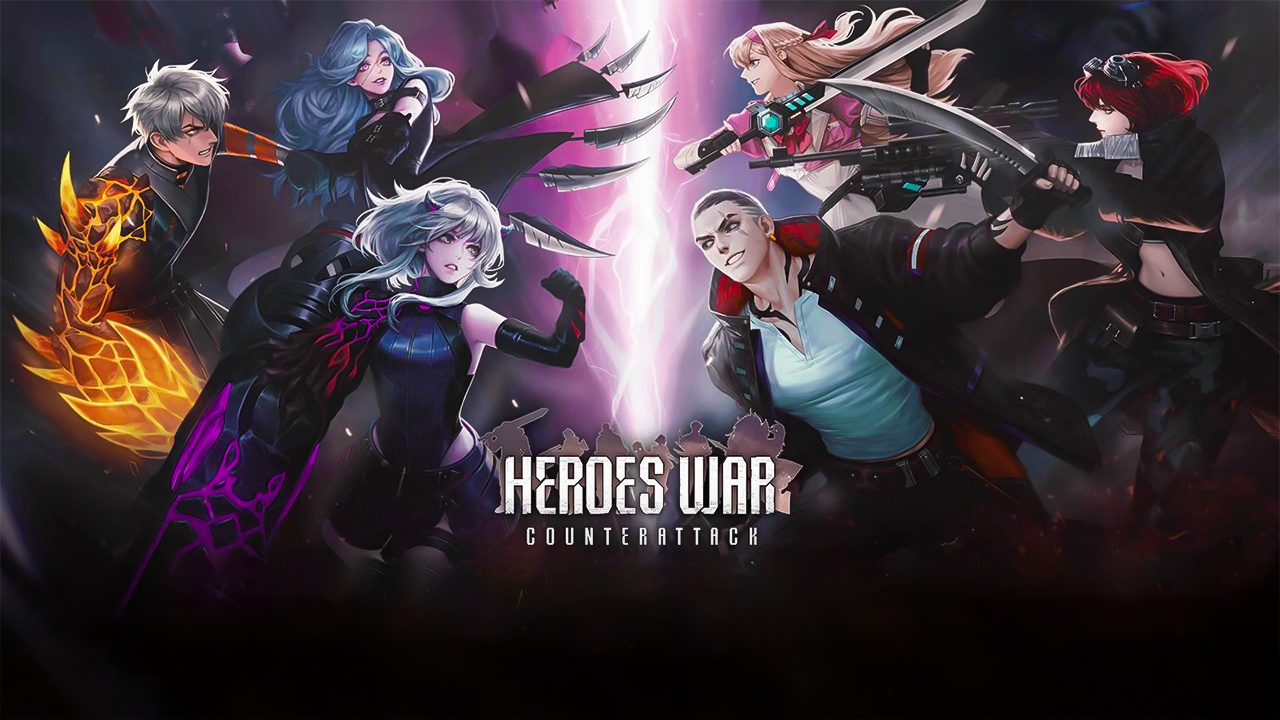 Though not precisely a game that you can enjoy with friends, it's still a great title that you will definitely want to try, especially if you're a fan of turn-based RPGs.
What did you think of our top picks for games to play in this holiday season? Which titles do you think are missing from our list? Leave us your thoughts in the comments section below!