Game Guides
AFK Arena: Zikis Guide by BlueStacks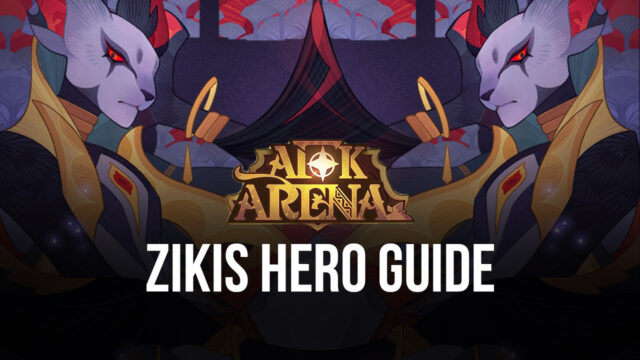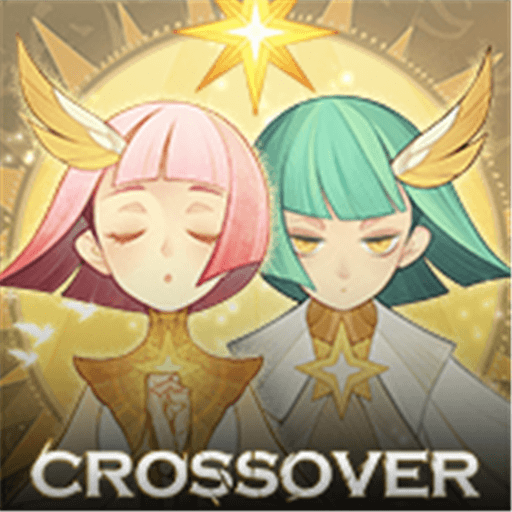 If you love Valve's MOBA game Dota 2 and want to have your very own Riki in AFK Arena, then you are in luck with the latter's newest hero.
The newest AFK Arena hero might just be the closest thing we will ever have to Dota 2's stealth assassin hero Riki.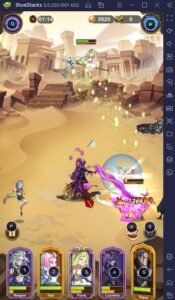 Zikis is known as The Languid and is the latest member of the Hypogean faction.
Before his arrival, Lilith Games released the Malevolent Menace, Leofric, in AFK Arena. Leofric is a support hero who can buff allies. He is under the Intelligence type and is one of the most mysterious merchants in all of Esperia. You can find out more about Leofric in our AFK Arena hero guide.
Other relatively new AFK Arena heroes you might want to get into are the Lightbearer Morrow, the GRaveborn Hodgkin, and the Celestial Titus. These are the game's three most recent heroes.
Now, let us get into a little bit of what we know so far about Zikis, AFK Arena's upcoming hero. Is Zikis the strongest Hypogean hero in AFK Arena right now? What are Zikis' abilities and how do you use them?
Here is the Hypogean Zikis explained.
Appearance
As we have mentioned above, Zikis might be Riki's (Dota 2) long lost brother.
Zikis has purple skin and bloodshot eyes that can pierce anyone who looks at him.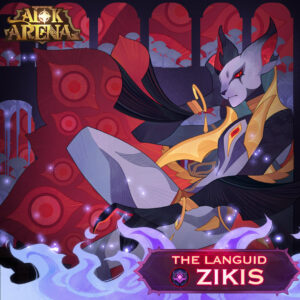 He has a devilish cape to complete his look. This Hypogean hero has been adorned with gold accessories too which complements his whole aura.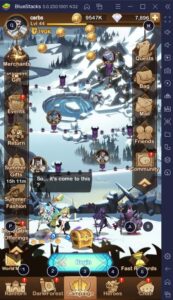 Zikis is a ranger Hypogean. He is under the agility type.
Lore
Lilith Games has not yet posted Zikis' official lore. Based on the official teasers, Zikis is a very deadly Hypogean hero who feeds on the desperation, pain and strife that arise from people's laziness.
Just like any other Hypogean, Zikis can influence and manipulate people in order to produce unprecedented levels of laziness and chaos for him to feast upon.
"Ignorant humanity, the more you slave away, the harder you will be whipped, and the more laughable your inferiority. As you should," said Zikis.
Some sources also say that Zikis might be the most powerful Hypogean in Esperia, lore-wise.
If you want to know which Hypogean heroes are the strongest in AFK Arena, you can read our previous guides.
In a five-man team, you'll have a 30% defense bonus with one Hypogean unit, +25% energy recovery with two units, an additional 15% critical rating with three units, a huge +30% critical damage at four units, and a whopping +15 haste with a full Hypogean team.
Zikis abilities
Burning Sight

– Zikis teleports to the edge of his team's side of the battlefield and attacks enemies within range, with an Infernal Beam every 0.13 seconds over a duration of 2 seconds.
Each beam deals 200% damage to enemies, and additionally reduces the Haste of any enemies suffering from "Lethargy" effects by 20 points for 5 seconds.
Infernal beams will prioritize enemies suffering from the effects of "Lethargy".
Zikis is immune to control effects and damage while using his Ultimate ability.
Lvl 2: The damage of each Infernal Beam is increased to 230%.
Lvl 3: The damage of each Infernal Beam is increased to 260%. 338
Corrosive Indolence

– Zikis deals 250% damage to the enemy with the highest Attack Rating, simultaneously marking them with 1 "Eye of Lethargy".
Once the enemy is marked with 3 Eyes of Lethargy, its lethargic effects are triggered, resulting in the target losing 40 Crit Rating points as well as suffering 200% damage every 3 seconds.
Lethargy effects are removed when an affected enemy uses their Ultimate ability.
This ability prioritizes enemies that have yet to trigger lethargic effects.
Lvl 2: Damage dealt to the enemy with the highest Attack, 'Rating is increased to 300%.

Lvl 3: Damage dealt to enemies suffering from Lethargy is increased to 250% every time.

Lvl 4: Enemy's Crit Rating is reduced by 50 points.

Languid Eye

– Zikis unleashes a Languid Eye that deals 220% damage to all enemies that it passes through.
If the Languid Eye strikes an enemy that is not suffering the effects of Lethargy, they will begin to suffer its effects.
If the Languid Eye strikes an enemy already suffering the effects of Lethargy, they shall be dealt additional damage that is equal to 15% of their max health, but shall not exceed 600% of Zikis' Attack Rating.
Lvl 2: Damage is increased to 260%.

Lvl 3: Damage is increased to 300%.

Lvl 4: Enemies already suffering, from the effects of Lethargy are, dealt additional damage equal to 20% of their max health, but shall not exceed 800% of Zikis' Attack Rating.

Hatred

– When an enemy gets close to Zikis, Zikis proceeds to swipe at them, knocking them backwards, causing them to be stunned for 3 seconds while dealing 270% damage to them.
The affected enemy has their Accuracy reduced by 120 points for the following 5 seconds.
The cooldown timer for this ability is instantly reset when Zikis' Ultimate ability "Burning Sight" is cast.
Lvl 2: Damage is increased to 300%.

Lvl 3: Damage is increased to 330%.

Lvl 4: Enemy's Accuracy is reduced by 160 points.
Tips for using Zikis
Right now, Zikis is already looking like a strong carry hero in AFK Arena. He is complete with immunity and health regeneration while using his health so it seems like he is pretty much unstoppable when paired with the right heroes.

Zikis' Hatred skill can negate almost any hard engage from the enemy since this skill resets whenever he casts his ultimate. This ability alone sounds pretty overpowered, which is why you should invest in Zikis.

His ultimate ability seems to have it all already as it reduces Haste. Use this to slow down your enemies' ult recharge.
AFK Arena heroes that are good with Zikis
Ezizh

–

Zikis and Ezizh in a team would be a very good tandem.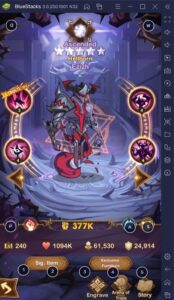 With Ezizh at level 221, his Mental Fury can give Zikis the energy points that he needs to unleash his ultimate ability. He can also give a 30% defense buff to all members.
Zikis' Corrosive Indolence ability would also pair well with Ezizh.
Fereal – T

his

ranged hero's debuffs can really come in handy in later levels of AFK Arena. His summoned spirits have the power to dramatically deduct the enemy's energy points, delaying their ultimate and buying more time for your team to execute its plans. He is one of the best CC heroes in the Graveborn faction because of this ability.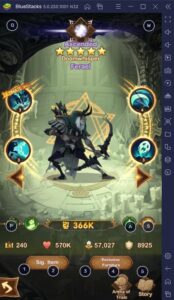 Isabella

– This hero can be pretty useful especially because of her single-target ability called the Void Barrage. The Void Barrage deals lightning to the most injured enemy. She is the perfect partner to Zikis not just because of this skill, but also because of Psi Reap which gives her damage reduction.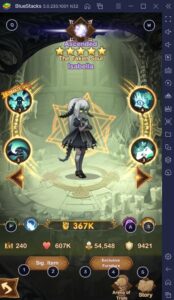 Can you imagine building a party of damage-reducing heroes? Your party will almost be invincible to any kind of damage!
AFK Arena Zikis release date
The new hero Zikis will be the Star of the AFK Arena patch 1.71.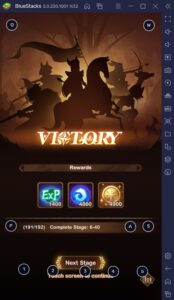 Zikis will be released on August 31, 2021 as soon as the new update goes live in AFK Arena.
Play AFK Arena on PC via BlueStacks and you'll be utilizing its wonderful features in no time. BlueStacks has this feature called the Multi-Instance Sync where you can replicate the rerolling mechanism in multiple instances for a more efficient way of acquiring new heroes.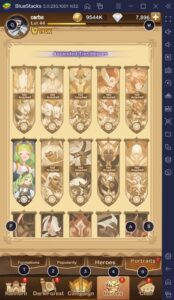 Check out our other AFK Arena guides on the latest events, updates, and more.