Game Guides
AFK Arena on PC – Heroes of Esperia Event Guide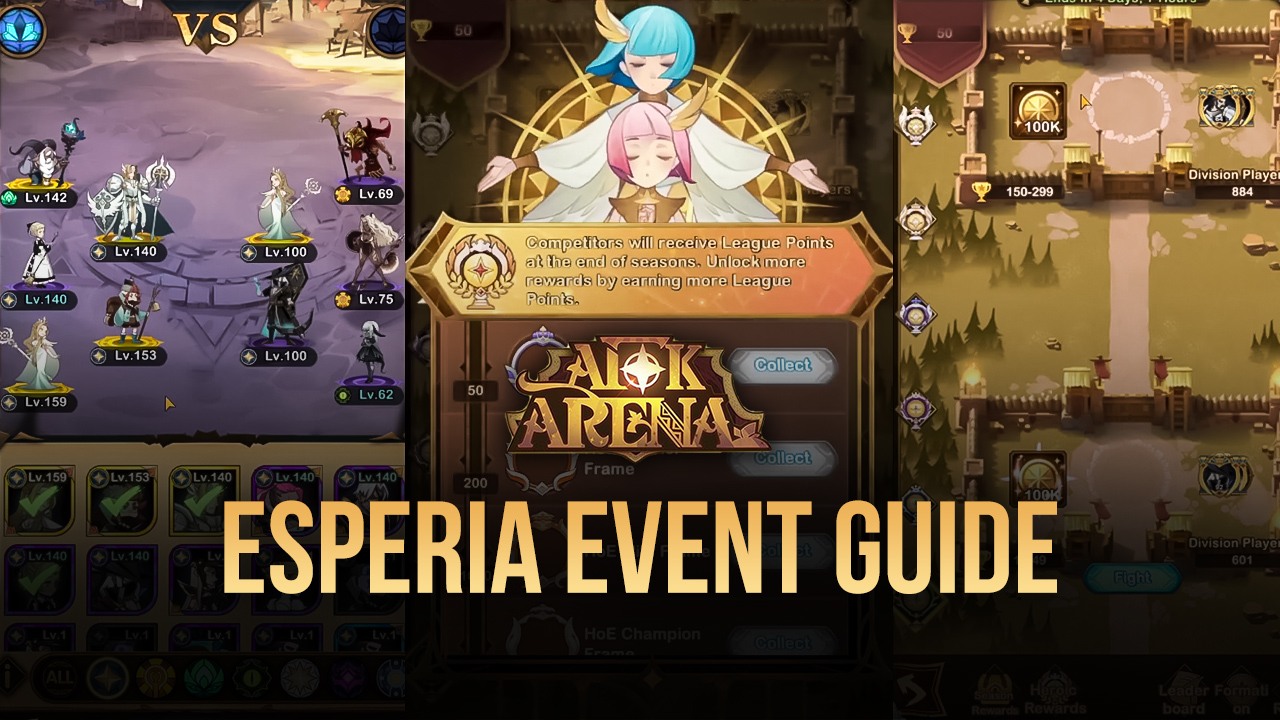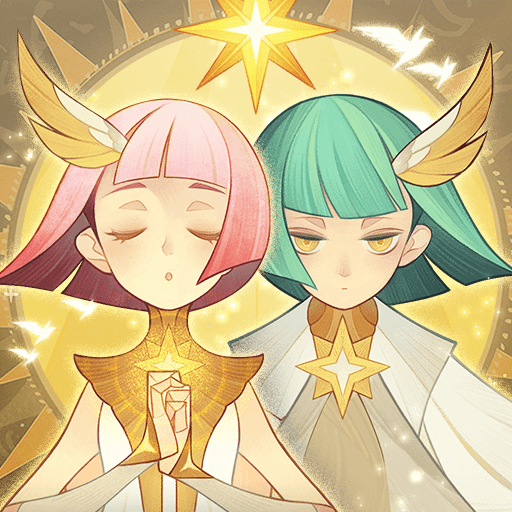 Ah, Esperia. A land filled with magical and powerful beings divided into seven factions of Celestials, Hypogeans, Lightbearers, Graveborns, Maulers, Wilders, and Dimensionals. At the center of this realm is the tale of Dura and Annih, good and bad forces reflected in the fight against the evil Hypogeans we know today.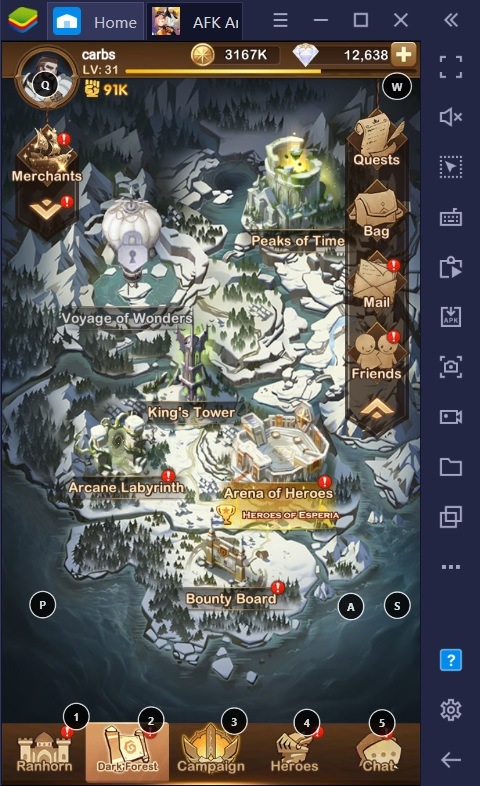 While the rest of the factions battle it out with the Hypogeans, players of AFK Arena have a fight of their own as the special PvP event, Heroes of Esperia, returns this month.
What is the Heroes of Esperia event?
AFK Arena's Heroes of Esperia is an event where players will be pitted against other players to climb up the ladder and win trophies. The event is open to all players who have completed Stages 11 to 40.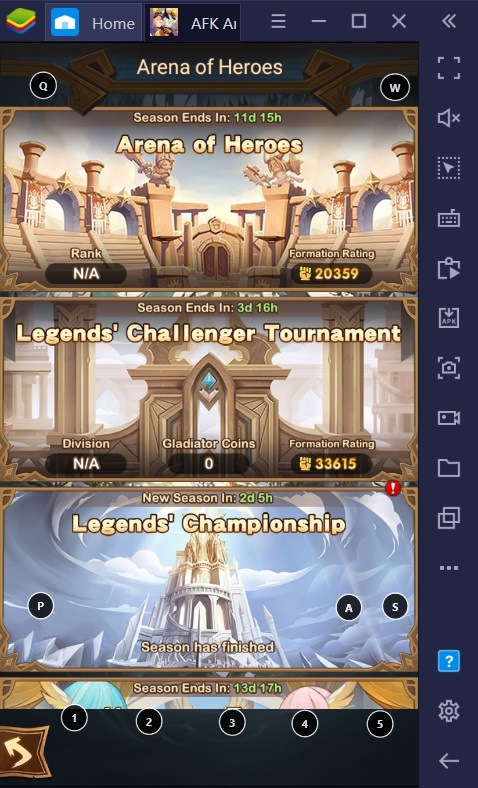 There are six league divisions in this event, namely:
Bronze (ranks 2,349 to 0)

Bronze V

Bronze IV

Bronze III

Bronze II

Bronze I

Silver (ranks 4,699 to 2,350)

Silver V

Silver IV

Silver III

Silver II

Silver I

Gold (ranks 7,049 to 4,700)

Gold V

Gold IV

Gold III

Gold II

Gold I

Diamond (ranks 9,999 to 7,050)

Diamond III

Diamond II

Diamond I

Master (ranks 501 to 10,000)

Legend (ranks 1 to 500)
Players who win their matches will earn trophies while those who lose will receive a minor deduction in their trophy collection. New players will be placed in a division according to their martial ratings.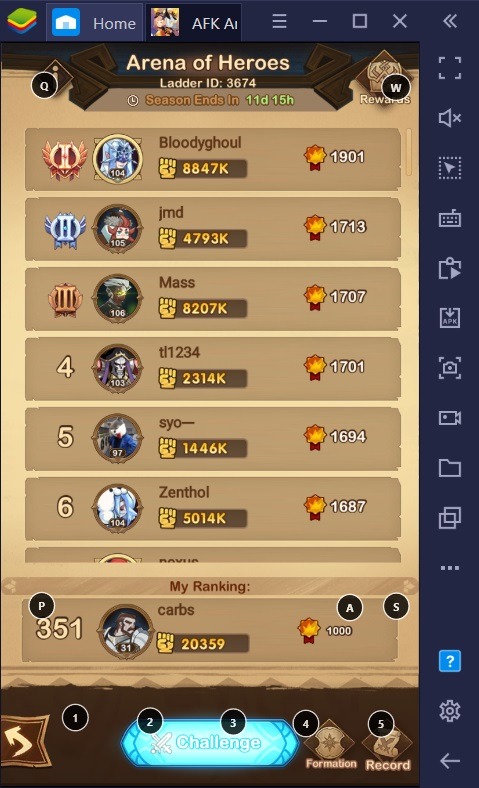 Note that those in the higher leagues, Master and Legend, are in a totally different case than the rest of the league divisions when it comes to climbing the leaderboards. Master players can challenge Legend players wherein if the former wins, they will be immediately promoted to the Legend division. Meanwhile when a Legend player challenges someone in the same division, they will simply swap rankings once the winner and the loser gets determined.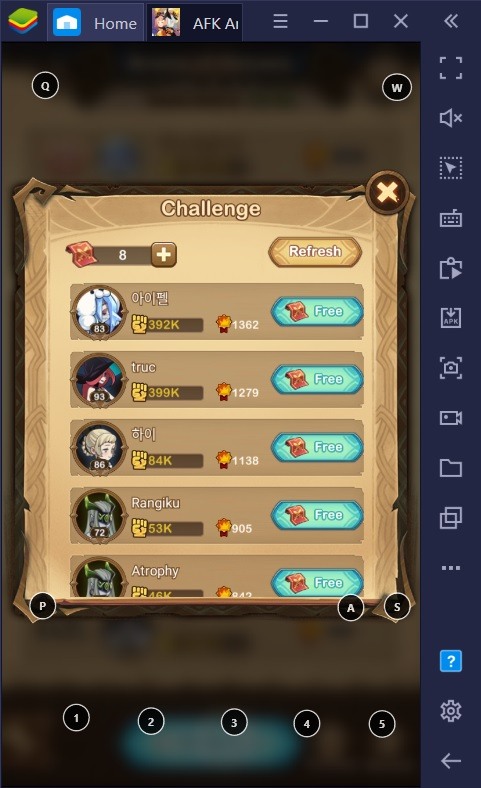 A maximum of five different hero team compositions can be used during the event, but for those on the lower ranks you will be starting with a single hero formation. All empty team formations automatically warrant a loss for players.
What are the best hero formations in Heroes of Esperia?
Of course the answer to this varies and depends heavily on the heroes you already have on your hand, as well as their current levels, ascension status, and items.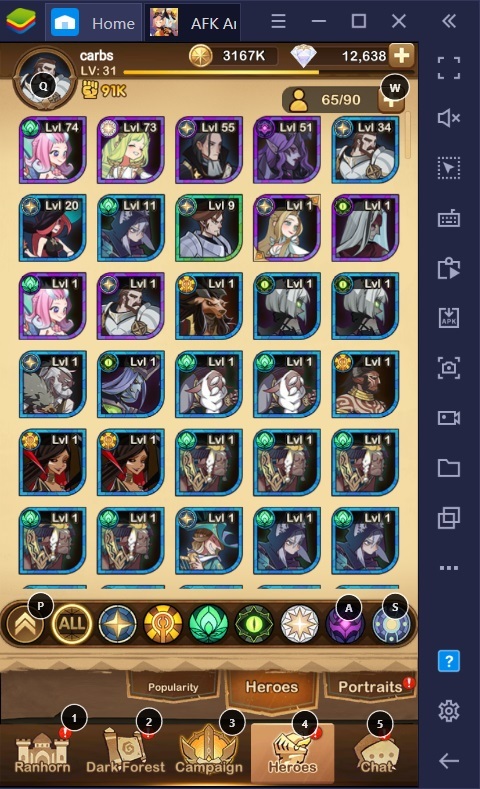 While we cannot give you specific lineups to gain victories during the event, here are some hero formation tips:
One word: Dimensionals.

We know, you can't use the hashtag #F2PBTW here especially for those who purchased these heroes on the Merchant store but for players who do own

Dimensional

heroes, you'll have a great advantage during the event. If you own Nako, Ezio, Albedo, Ainz Ooal Gown, or event the new

Persona 5

hero Queen, you'll breeze through the first few rounds of HoE.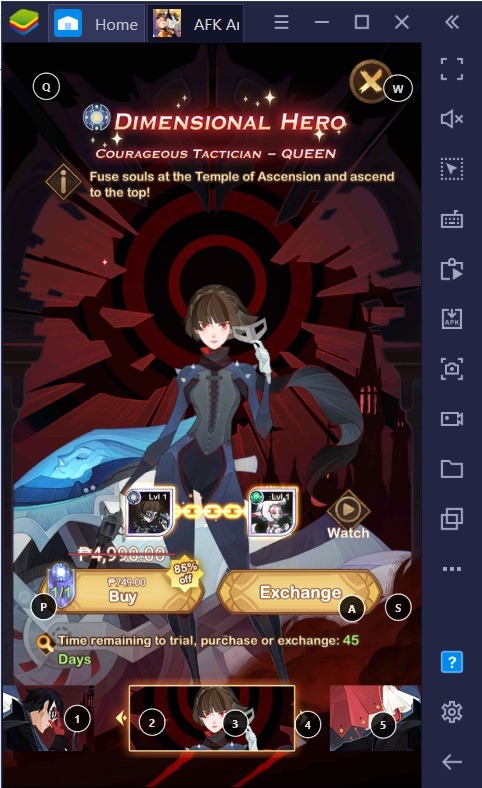 Protect your carry at all costs

. For all AFK Arena newbies, the best thing you can do if you're planning to participate in this event is to create a decent lineup that would enable your carry or main damage-dealer to unleash his/her ultimate ability. Put two tank heroes in front, perhaps one support in the back, one hero that has crowd control abilities, and finally your DPS at the center of your formation.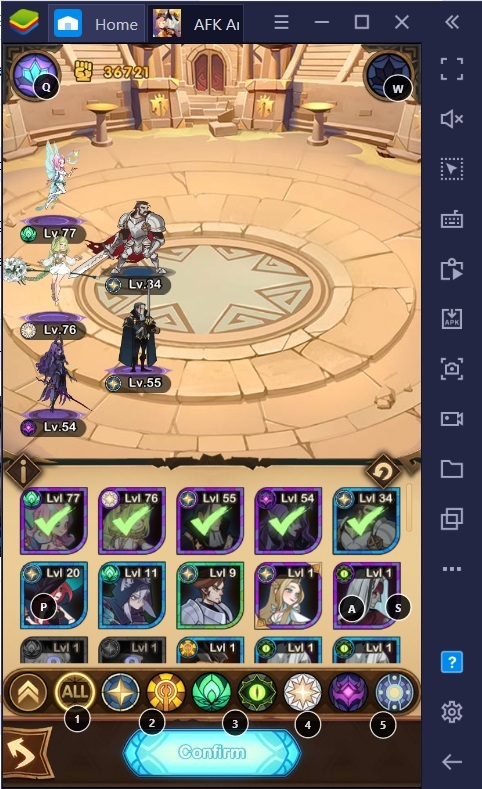 Take advantage of faction bonuses

. As we have discussed in the previous BlueStacks AFK Arena guides, three or more heroes of the same faction grant bonus stats for Lightbearers, Maulers, Wilders, and Graveborns.

Celestials

and

Hypogeans

give off a different faction advantage which you can read in our other game guides.
When will the Heroes of Esperia event start?
The event begins on Wednesday, January 13 2021 at 12:00 a.m. UTC. Heroes of Esperia will run until late January on the 29th at 11:59 p.m. UTC.
What are the rewards from AFK Arena's Heroes of Esperia?
The rewards that you'll be receiving depends on how high your placement will be on the Heroes of Esperia leaderboards. Of course those who will reach the Legend division will reap the greatest season rewards of them all — tons of Hero Soulstones (needed to summon heroes to further strengthen your team) and Honor Experience. Gold, hero's essence, and hero's EXP will also be up for grabs which can be used for levelling up your heroes.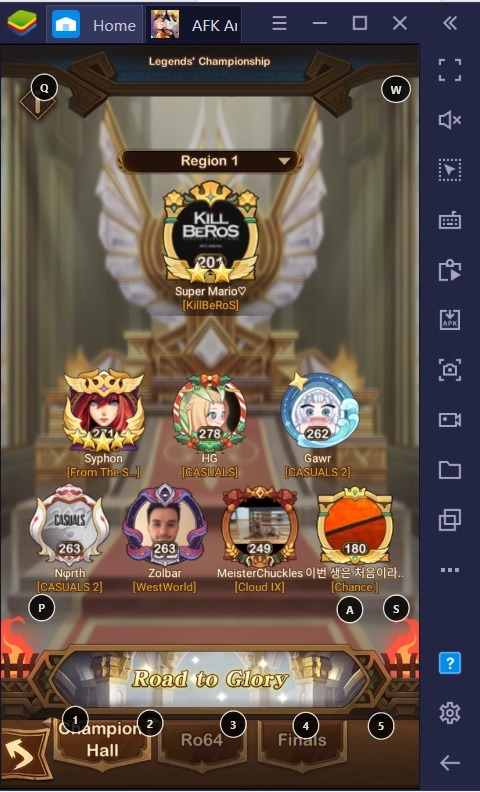 The ultimate reward? Bragging rights, and player borders which can be earned by the end of the season by gaining League points. Note that you don't get any League points until you reach Diamond III, which requires a total of 7,050 trophies earned.
Brawler frame (50 points)

Warrior frame (200 points)

Elite frame (1,000 points)

Champion frame (2,000 points)

Conqueror frame (5,000 points)

Supreme frame (10,000 points)
Tips for ranking up on the Heroes of Esperia event
Since you only get three free fights a day, make the most out of it! We also recommend purchasing tickets on a daily basis.

The key is to be consistent by playing everyday.

You can try scheduling your fights during unusual times when there are less players online. This doesn't really guarantee a victory, but it ups your chances of encountering less-intimidating players in terms of hero compositions.
Experience the Heroes of Esperia event for the first time with the help of BlueStacks! You can play the event on PC for free by downloading AFK Arena and running it on BlueStacks. If you've always been a desktop gamer, playing AFK Arena on BlueStacks is perfect for you since it allows you to cast spells using your computer keys with the power of scripting. Simply bind a certain action to the key of your choice and you're done!
You can also level up your heroes faster by using the Macros feature, which records the repetitive tasks inside the game and repeats them for you with just a press of a button. Talk about convenience!