Game Guides
EverMerge: Early Game Resources and Materials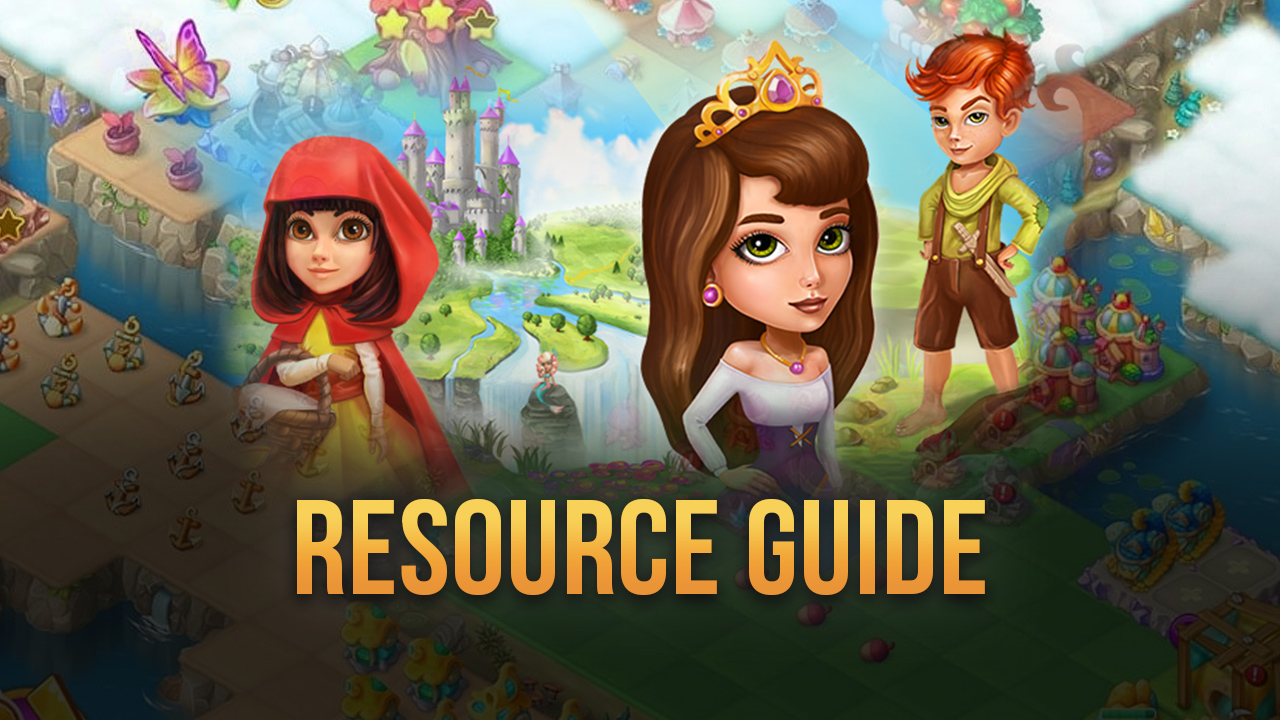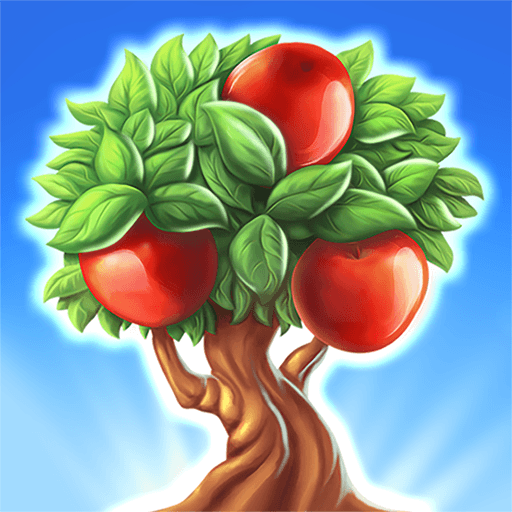 When playing EverMerge on PC with BlueStacks, you'll probably notice that there are a ton of different items in the game, all of which can, unsurprisingly, be merged into yet more items. The whole thing can get a touch confusing, but once you've got a handle on it, it's actually fairly straightforward. There is an in-game guide that shows you the path that items take as you combine them level after level, but there is very little that tells you what some of the items actually do. That's what we're here for.

Wood
The most basic and by far the most prevalent resource in the early game is wood. Ever reliable, wood will be the basis for all of your structures for quite a while, until you move on to the stone and beyond at later levels.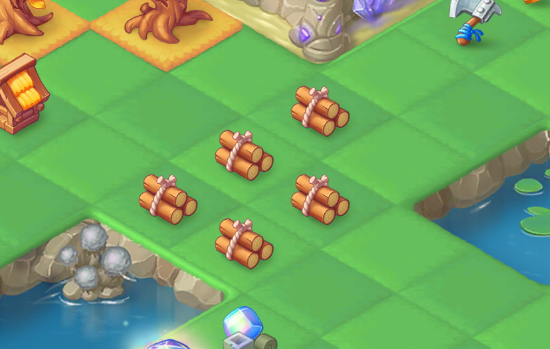 The end goal of building structures of increasing complexity in EverMerge is to be able to build a castle from which you will earn various valuable items like coins and rubies. Naturally, a building of such importance does not come cheap and there are a whopping 8 steps of combinations between the simple, raw log and the finished castle.

To put that into perspective, over the course of the whole building process you will have used up a grand total of 8,748 logs to make your castle. Given that they usually come in groups of 2 to 4 when earned from cutting down trees, that's an awful lot of woodland to build a castle.
Aside from sending you gnome workers to cut down trees, wood is also a common reward from chests, seed sacks and other supply sources. However, do bear in mind that while wood is the most abundant resource in EverMerge, it is also one of the most costly to acquire in terms of energy, so be sure to keep an eye on your energy bar when on a building spree.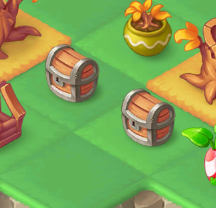 Candies
One of the first items, other than wood, that you will come across during your EverMerge adventure is candies. Unlike wood, the candies themselves are not an item that can be combined, but rather a resource that can be spent in other areas of the game.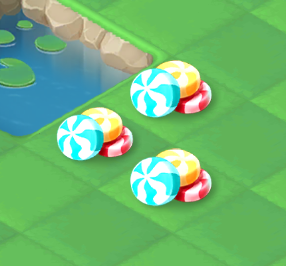 Candies are grown from Candy Sprout plants, which have to go through three rounds of combinations before reaching their final form – a Candy Tree.

Once grown, Candy Trees do not require any further merging, but can instead be harvested periodically for Candies. Given their value, and their importance in completing character orders, Candy Trees are only harvestable every few hours, so make sure to grab your spoils as soon as possible in order to reset the cooldown.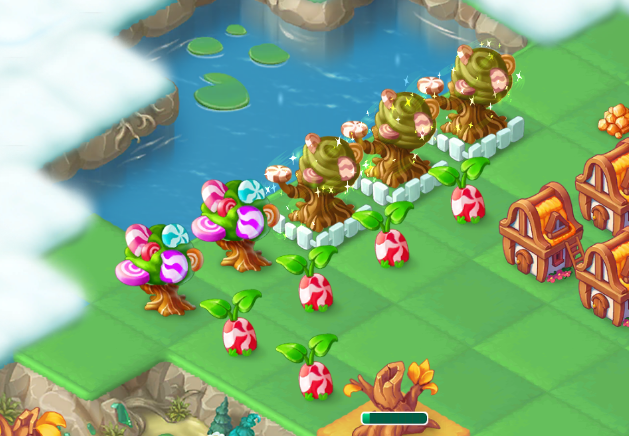 During the early stages of the game, try to keep an eye out for opportunities to build more Candy Trees, as having a decent grove of them will be a massive help later on in the game.
Wheat
Similar to Candies, Wheat is not an item that can be combined into bigger and better versions of itself, but rather it is the end result of an agricultural process.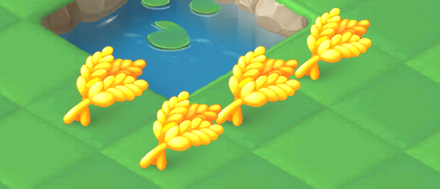 Starting with a Wheat Sprout you can combine your way through three more levels until you reach a Wheat Field, from which you can then harvest the raw material.

Like Candy Trees, Wheat Fields have fairly long cooldowns, making the product they produce quite scarce, although you won't have to wait as long for the Wheat harvest as for Candies.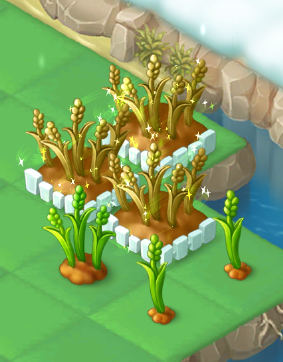 Wheat turns up slightly later in the game than its sweeter counterpart, however that doesn't make it any less important. Both Candies and Wheat are vital to your success in EverMerge, so make sure you keep your stocks as healthy as possible.
Wands
The main reason you'll want to go to all the trouble of getting Candies and Wheat and other foodstuffs during your time in EverMerge is because of Wands. These rare tools of the mystic arts are extremely important in your battle with the Fog of the Forgotten as they are the method by which you can beat back the mist and reveal new parts of the map.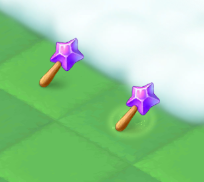 Wands are earned by completing orders, which in turn require ingredients like Wheat and Candies to be completed. By baking your heroes their chosen sweet treats, which could be anything from gingerbread men to croissants, depending on your level, you will earn various items in addition to the Wands as well, such as Bronze Dust.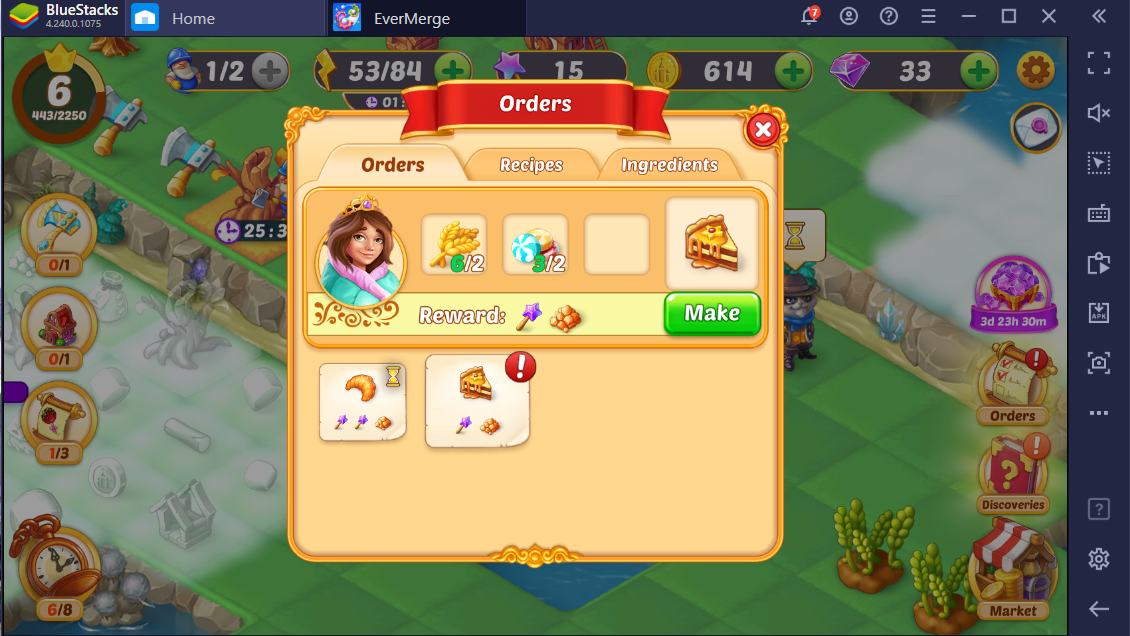 Expanding your horizons in EverMerge is one of the main points of the game, and with every area of the map that you reveal, new characters, resources, and dynamics will be unveiled, further enriching your experience of the game. However, be aware that Wands are both difficult to get hold of and get progressively more valuable as you level up. Whereas the first few unlockable areas cost only 10 or 20 Wands, later prices jump to 150 and beyond, so try to complete orders regularly so that you have enough Wands when you need them.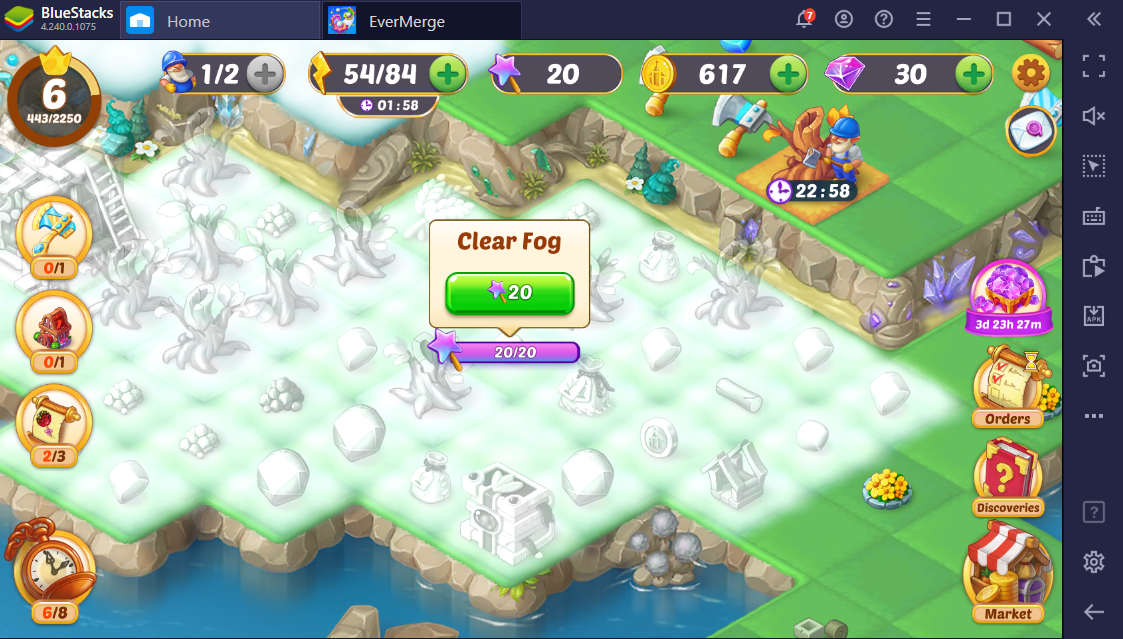 And so much more…
There are loads more items available in EverMerge, each with its own quirks and uses in the fight against the Fog of the Forgotten. Keeping your stocks of all necessary resources healthy and ready for anything is no easy feat, but being armed with prior knowledge as to how to acquire and use the items you find will no doubt be of some help.
If you'd like to learn more about the items and resources of EverMerge, why not head over to our second article on the topic where we look at some of the more niche items available in the world of fairy tales.