Game Guides
How to Play EverMerge on PC with BlueStacks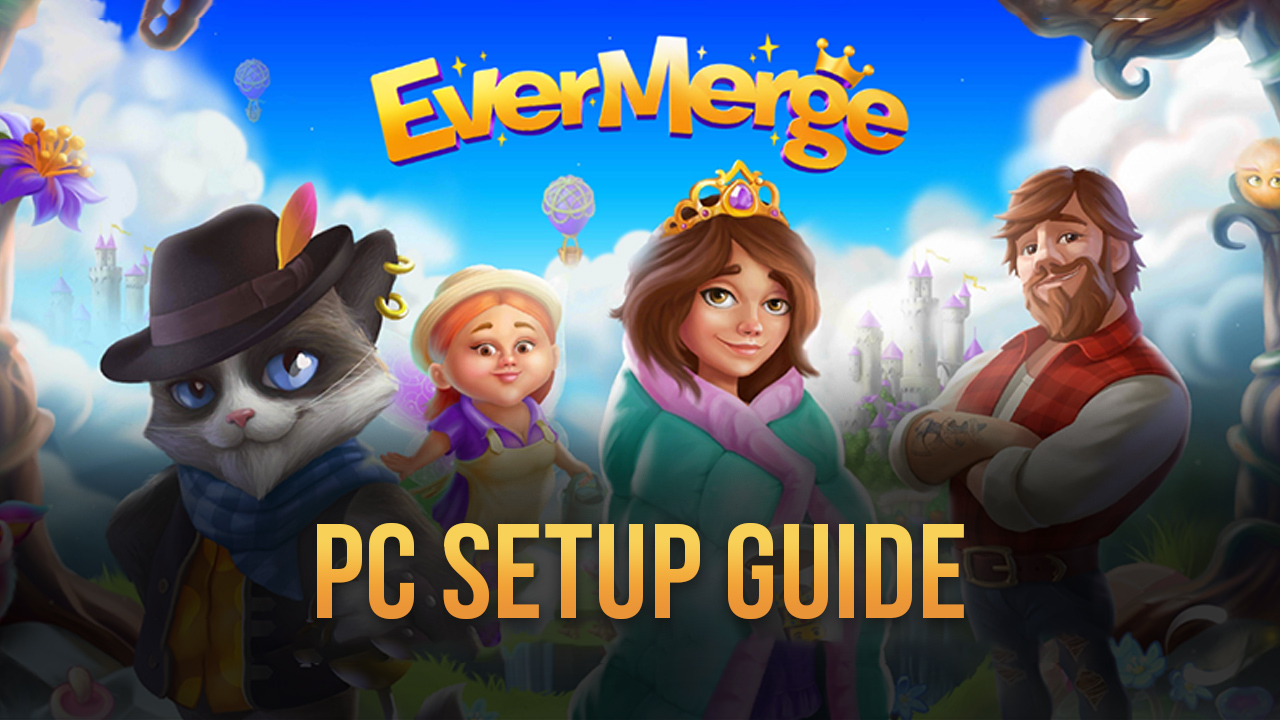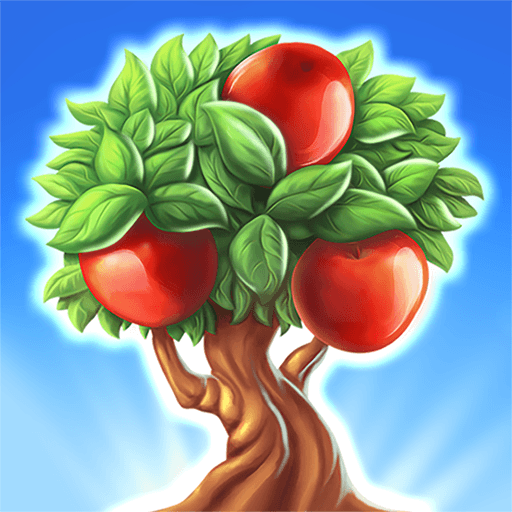 There are plenty of fantasy games out there, just as there are plenty of building games too. But EverMerge on PC is something just a little bit different. Combining the satisfying aspects of merging games with fantasy world building, EverMerge is a game that will appeal to everyone. Throw in our favorite fairy tale characters and you're on to a winner.
The world of EverMerge has been overrun by the mysterious Fog of the Forgotten which, as it rolled over the land, put all the characters from our most beloved fairy tales into a deep and everlasting sleep… until you arrived. Upon arriving in EverMerge, the princess Sleeping Beauty awakens to greet you and asks for your help in saving the land and its inhabitants. How could you refuse?
But before you can get started, you'll need to actually download the game in our BlueStacks platform, allowing you to play your favorite mobile games right there on your PC.
How to Download EverMerge on PC with Bluestacks
Download and install BlueStacks on your PC.
Complete Google Sign-in to access the Play Store, or do it later.
Look for EverMerge in the search bar at the top-right corner.
Click to install EverMerge from the search results.
Complete Google Sign-in(if you skipped step 2) to install Free Fire.
Click the EverMerge icon on the home screen to start playing.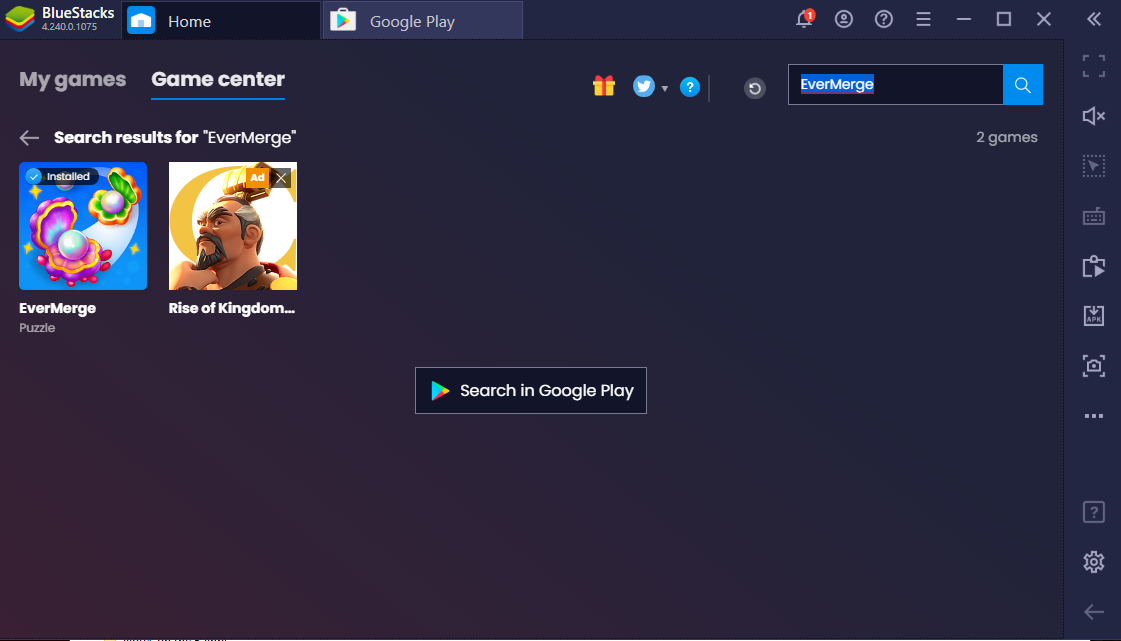 Getting started in EverMerge
To begin with, the world of EverMerge can appear a little daunting. Thankfully, you will meet your friendly in-game guide, none other than Sleeping Beauty herself, as soon as you boot up the game for the first time.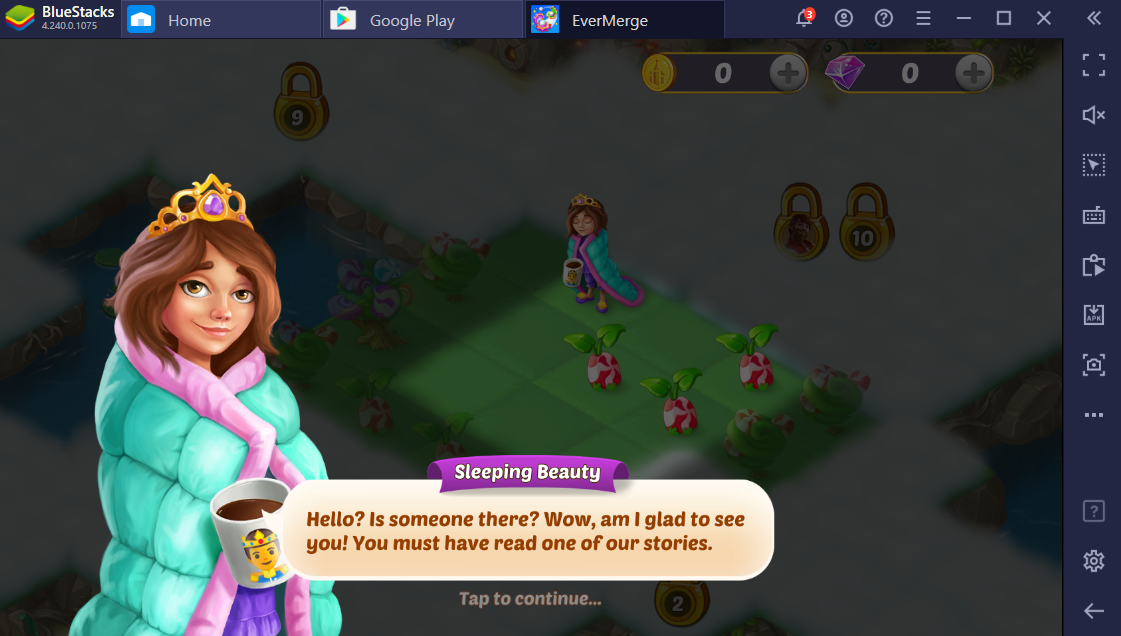 Follow along with the tutorial and take in as much as you can. The first few minutes of gameplay are very heavily directed, but the hand holding soon falls away as you get deeper and deeper into the game. In general, the basic methods of the game are pretty intuitive. You merge identical items together in order to make bigger and better items – simple. However, the trick is figuring out what the items are all used for. The tutorial doesn't cover all that much about this, and the 'discoveries' tab is not exactly comprehensive either, so you'll be figuring a few things out on your own. It's an adventure!
Overall Aims
The whole point of EverMerge on PC is for the player (that's you) to save the land of fairy tales from the Fog of the Forgotten, thereby rescuing all of our favorite characters and saving the land.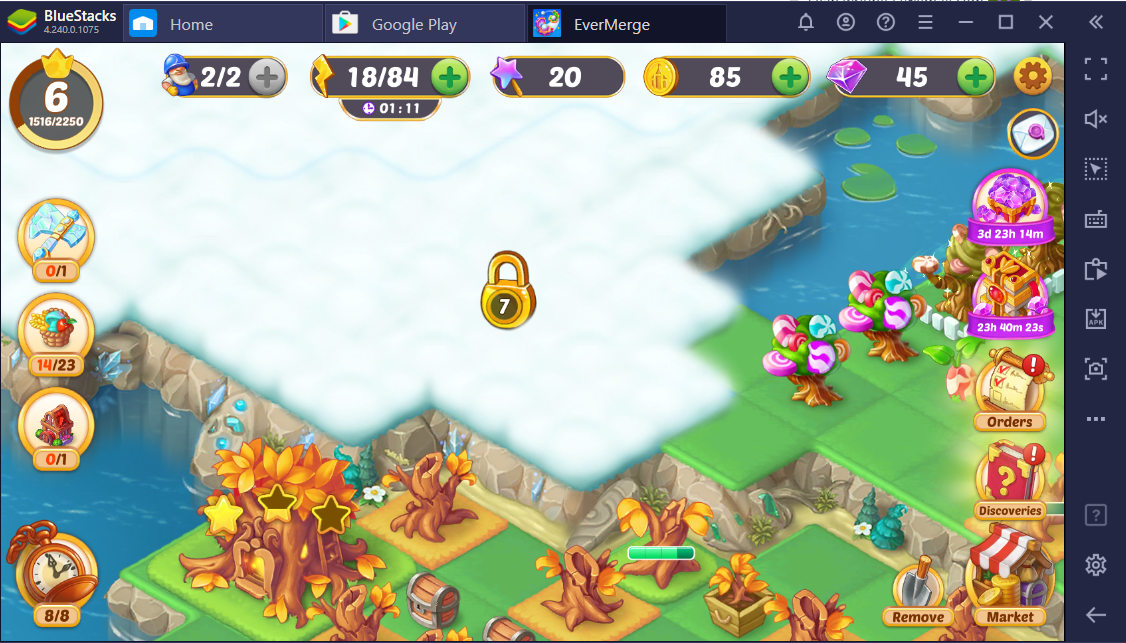 While this is indeed the main aim, there are loads of other goals that will spring up throughout the game that will be way easier to achieve in the early stages. EverMerge is a game designed to have multiple layers of targets, starting with small constructions and basic farming, and finishing with revealing islands and building castles. Needless to say, there is plenty for you to be getting on with.
There are 3 main parts of the game that will need your attention:
Farming and Orders
Building Construction
Unlocking Characters
Naturally, all of these interweave with one and other, but some are more important in the early game than others.
Unlocking characters in EverMerge is a long process that takes place over days of gameplay, with the exception of the first two heroes – Sleeping beauty and Puss In Boots. Waking up your next character should always be in the back of your mind, but focusing all your attention there is a waste of time.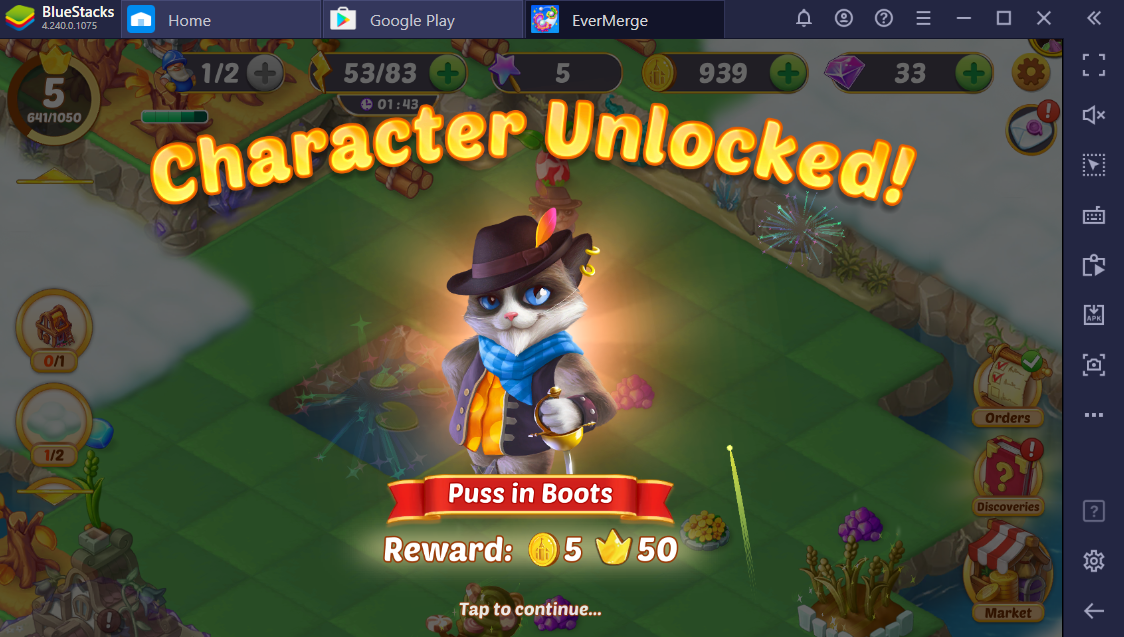 Building Construction is a resource and labour-intensive process. Using the most bountiful materials available, the building is very easy, but the final goal of an entire castle will take literally thousands of raw units of wood, so be prepared for an awful lot of merging. It's worth it though, as the finished castle will supply you with valuable items, and you will gain mountains of XP and gold during the building process.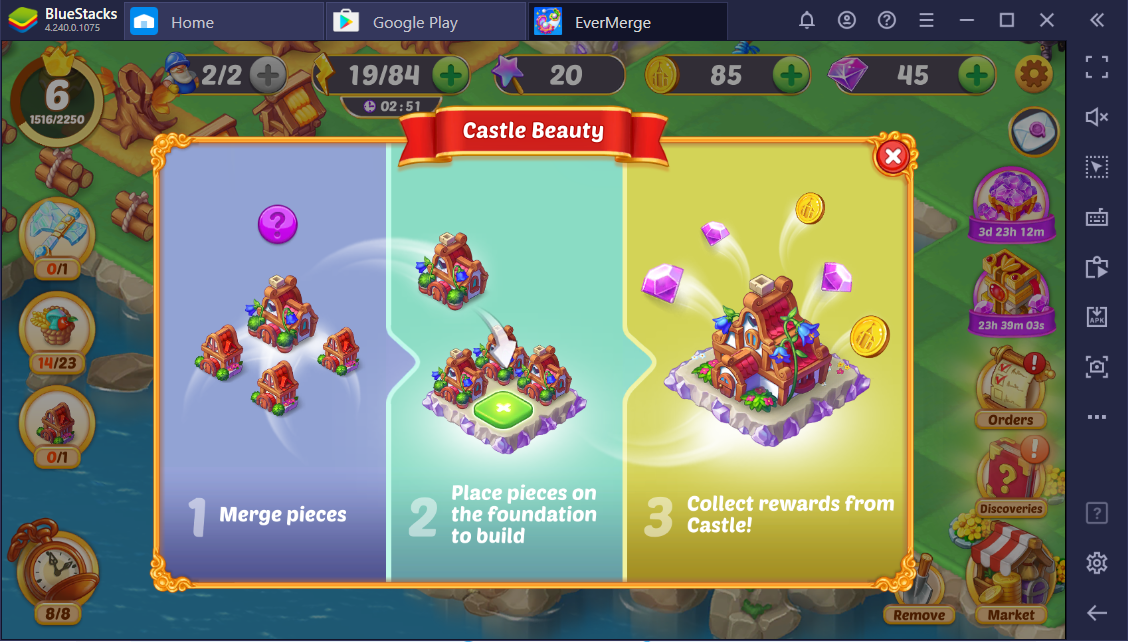 Farming for ingredients and completing food orders for your heroes is an ever-present side-quest to the basic goal of construction in EverMerge. The process of farming in the game is fairly slow, so focusing on it too much will just end up with you not having anything to do. However, the end result of orders is Wands, the currency with which new map areas are revealed, so spending a bit of time here and there tending to your crops is probably not a bad idea.