News
ChocoboGP Mobile: A New Chocobo Game By Square Enix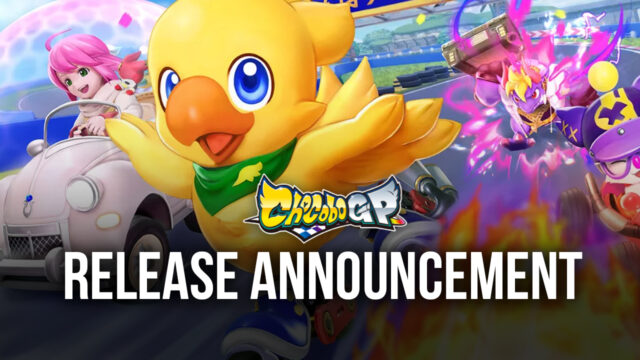 Read all about the newly released ChocoboGP mobile game developed by Square Enix, learn about gameplay mechanics and the many features in the game.
Square Enix recently announced a new Chocobo mobile game called the ChocoboGP, also known as Chocobo GP Dash. The game was developed as a spin-off based on the upcoming kart racer Nintendo game Chocobo GP which is set to launch on March 10, 2022. Chocobo GP has already sold off in pre-orders on Switch. The game is now available for a discounted price of €36 at Cultura (the original price is €50).
While the Nintendo version is 3D ChocoboGP Mobile is 2D with straightforward mechanics, the game reminds me of the Hill Climb Racing games. And the best part about this game is that this is a free-to-play game meaning no in-app purchases, at least for now.
As of now, ChocoboGP Mobile is already up and running; you can download it through the Google Play Store or the App Store.
Game Features
Players have to navigate through wild & hectic stages to deliver treasure to the finish line & compete against friends to achieve the best score. You have to get from point A to B while completing challenges or goals like;
High jump over a bridge

Avoid traps

Wobbly wooden boxes

Which one is the correct route?
Each stage has a new goal for players to complete.
Gameplay Mechanics
There are two easy controls to reach the goal.
Players can use Chocobo's dash or back commands to get to the finish line. But be careful; if you lose your balance, you'll drop the treasures you collected. So be sure to gather them up and regain your balance.
Players can customize their rollers.
Every time you clear the stage requirements, you'll receive coins. You can use these coins to unleash the true potential of your rollers. Play each stage as many times as you need to get your balance. Use the customizations to give you peak performance.
Ghost and Ranking options.
Play against a ghost to try and beat your previous records. With the Google Play Games ranking function, you can check out who's top of the scoreboard. Try to beat your friends' scores and other users around the world.
A variety of obstacles in each stage.
Watch out for the drop-offs, bridges, and the fat Chocobo blocking your path. Use all the tricks at your disposal to get past the obstacles in your way.
Story of ChocoboGP Mobile
Chocobo and his trusty Moogle partner, Atla, are off in search of treasure.

Suddenly, a shadowy figure overtakes them from behind and steals all the treasure they collected! Oh no!

Chocobo quickly dons the beat-up roller skates he happened across to give chase over mountains, through valleys, and more!

Little did the two treasure hunters know that this chance encounter would lead them on a brand new adventure.
That's it for now about ChocoboGP Mobile, but stay tuned for more gaming-related content from us.