Game Guides
BlueStacks' Beginners Guide to Playing Billionaire Casino Slots 777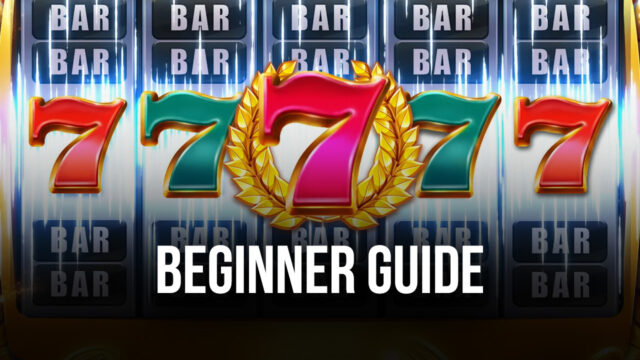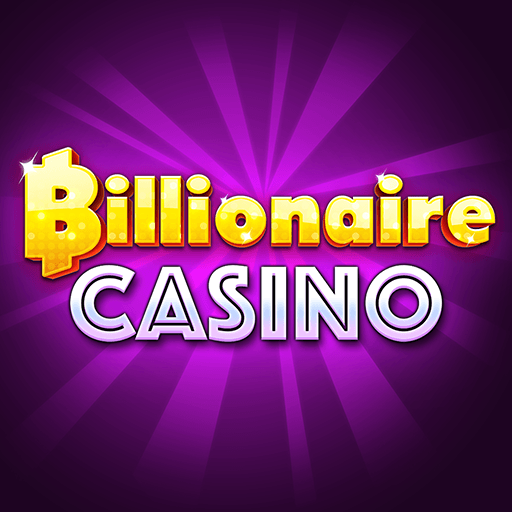 Beginners in Billionaire Casino Slots 777 might have a difficult time getting into the game because of all the intricacies involved in learning proper strategies, not to mention all of the initial fundamentals. For those who just want to play Billionaire Casino Slots 777 on PC casually, they won't have to worry about learning all that complicated stuff since winning prizes randomly (without a clue of how they got them or how to use them) is a different kind of fun in itself. However, there's no harm in learning a new thing today.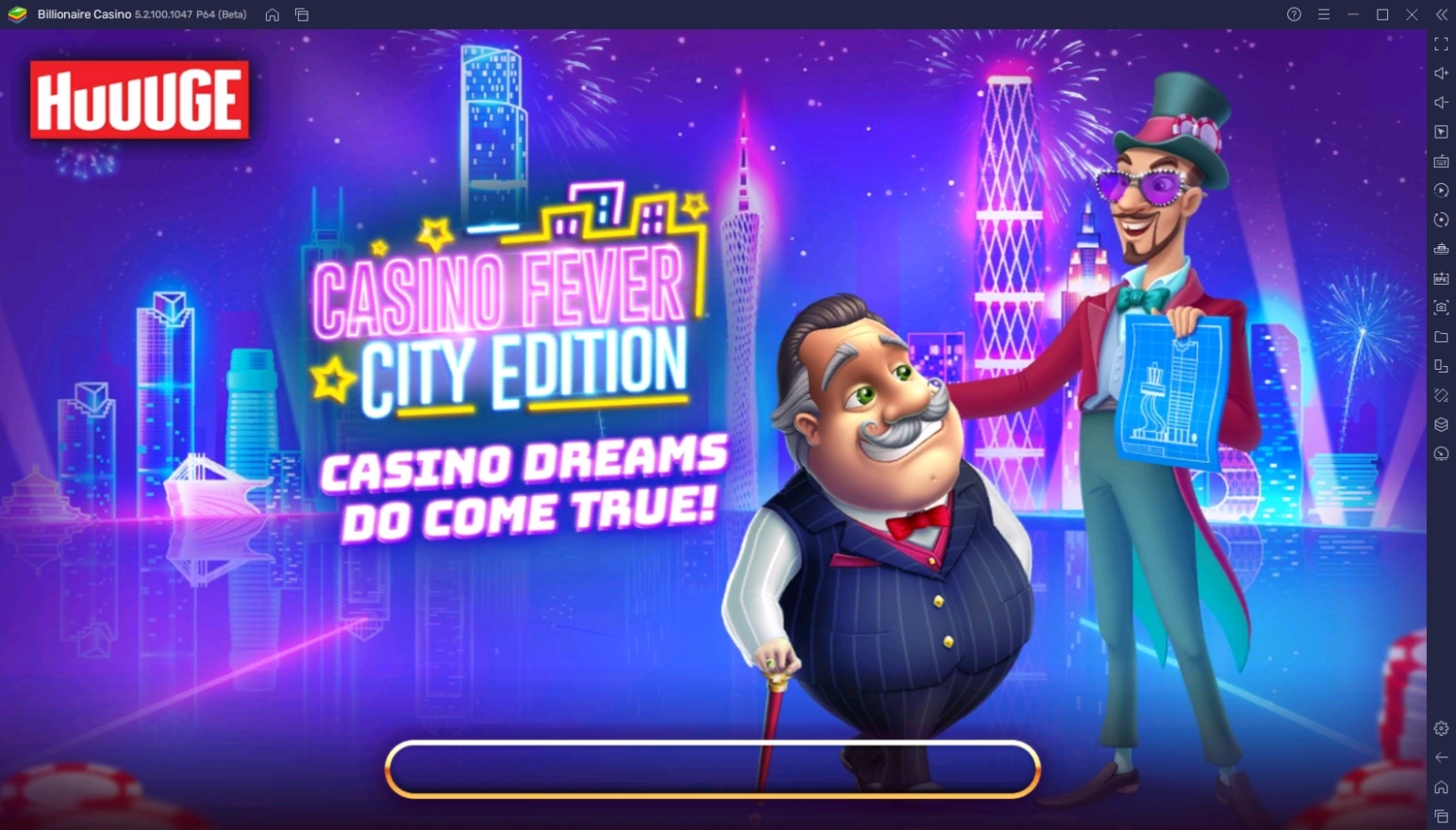 Players that are interested in learning the fundamentals of casino games – specifically in Billionaire Casino Slots 777 – will surely appreciate this beginner's guide because it will explain a lot. Keep in mind though, that learning all of the basic concepts about this game doesn't really affect the outcome of your wins too much anyway, because all casino games rely mainly on luck. However, that doesn't mean that knowing what's up won't help you influence the game in your favor.
What Are Pay Lines?
Pay Lines are the winning combinations in slot machine games. In the most basic slot machine games, a straight line of three or more of the same icons means a win. However, slot machines have evolved, so there are different kinds of pay lines that don't involve just straight lines; they've grown to include diagonals and horizontals. Pay lines depend on the machine you're using, so the patterns vary, but should always include three or more of the same icon.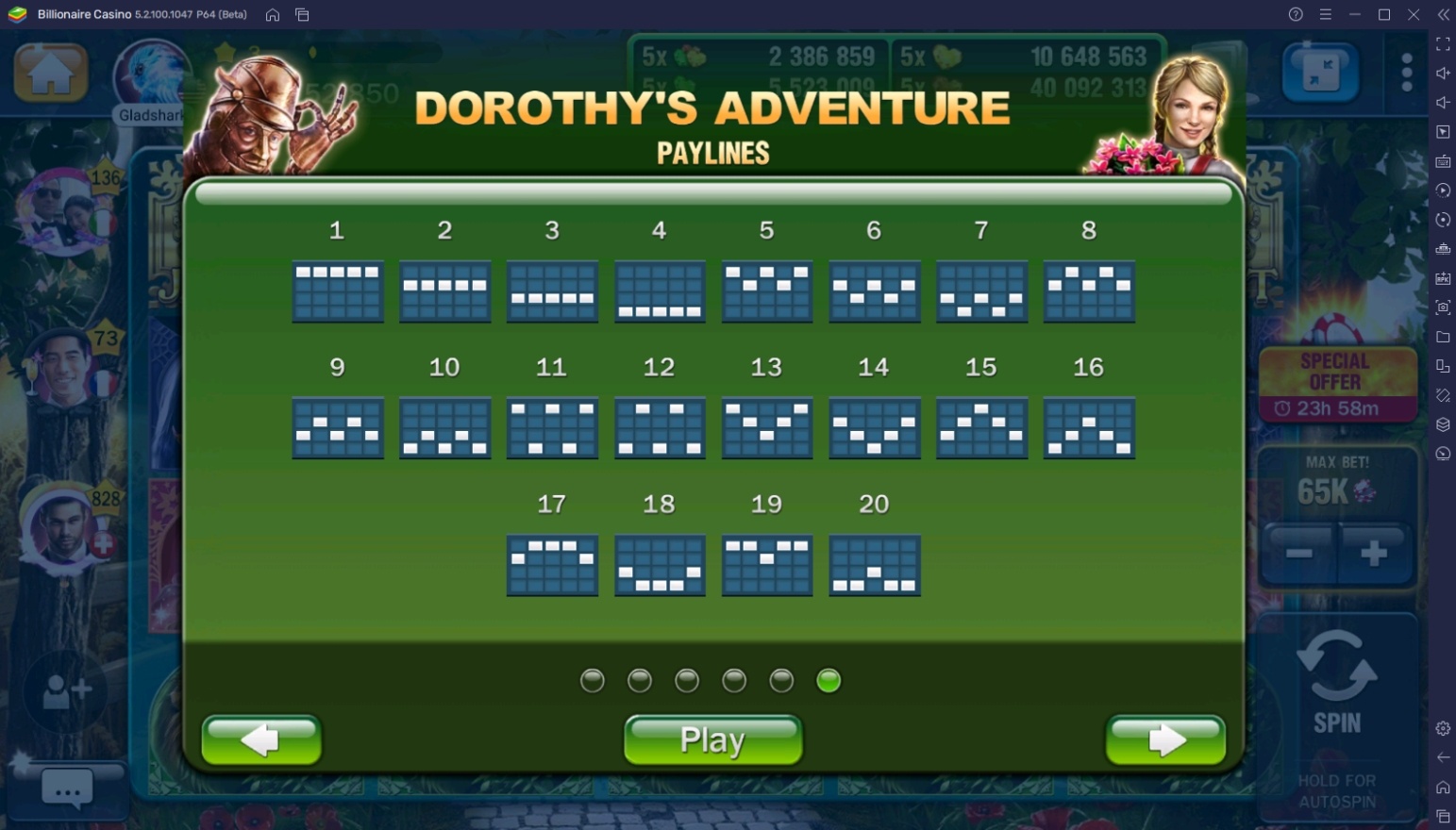 Special slot machines can include pay lines that follow a pattern. The pattern may be unique to a specific machine or may apply to many others. Keep in mind that the pattern that you get doesn't affect the value of your wins. Although, getting multiple different pay lines at the same time can boost the number of your winnings. Different pay lines can overlap and add to the total value, so getting multiple pay lines at the same time is highly favored.
Slot Machine Themes
Players will have probably noticed that there are different slot machine game modes in Billionaire Casino Slots 777. Like in real-life casinos, there are a variety of slots to choose from which contain different icons, bonuses, and rewards. Choosing different machines technically doesn't yield higher or lower winnings than other machines, but there are machines that give you a better chance at getting rewards.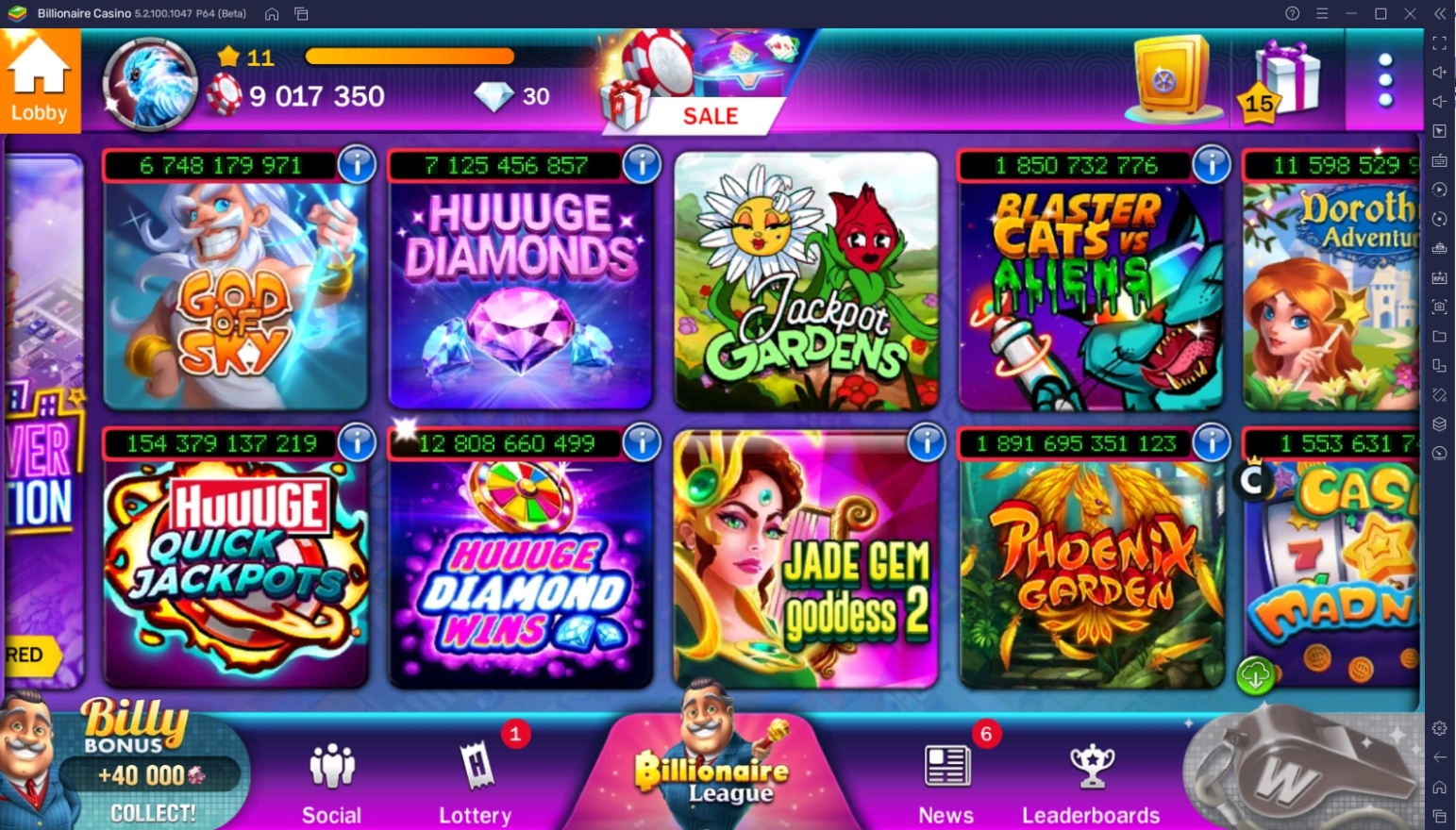 When choosing the right machine to play, you want one that gives a lot of bonuses or wild cards. Since the game tries to revolve the uniqueness of a machine around the difference in wild cards and bonus icons, there will be some machines that tend to get the rewards from those bonuses a lot more frequently. However, the amount of credits that you win or the chances of getting a jackpot will ultimately depend on whether or not you're lucky.
Slot Types
The main feature that affects the value of a pay line and determines the difference in machine themes are slot types. These are the icons that you see on the machines that need to match in order to get a winning payout. There are 4 different types of icons that affect how many credits a player receives or modify how you get a winning payout.
Wild Cards
Wild Cards are special cards that are indicated by the word "Wild" somewhere on their icons. The way wild cards are used is that they act as an all-purpose card that can match with any other icons on the machine except bonus icons. This special icon makes it easier for players to get pay lines or multiple pay lines, stacking indefinitely as long as they match the required pattern and have at least 2 or more matching regular icons or other wild cards.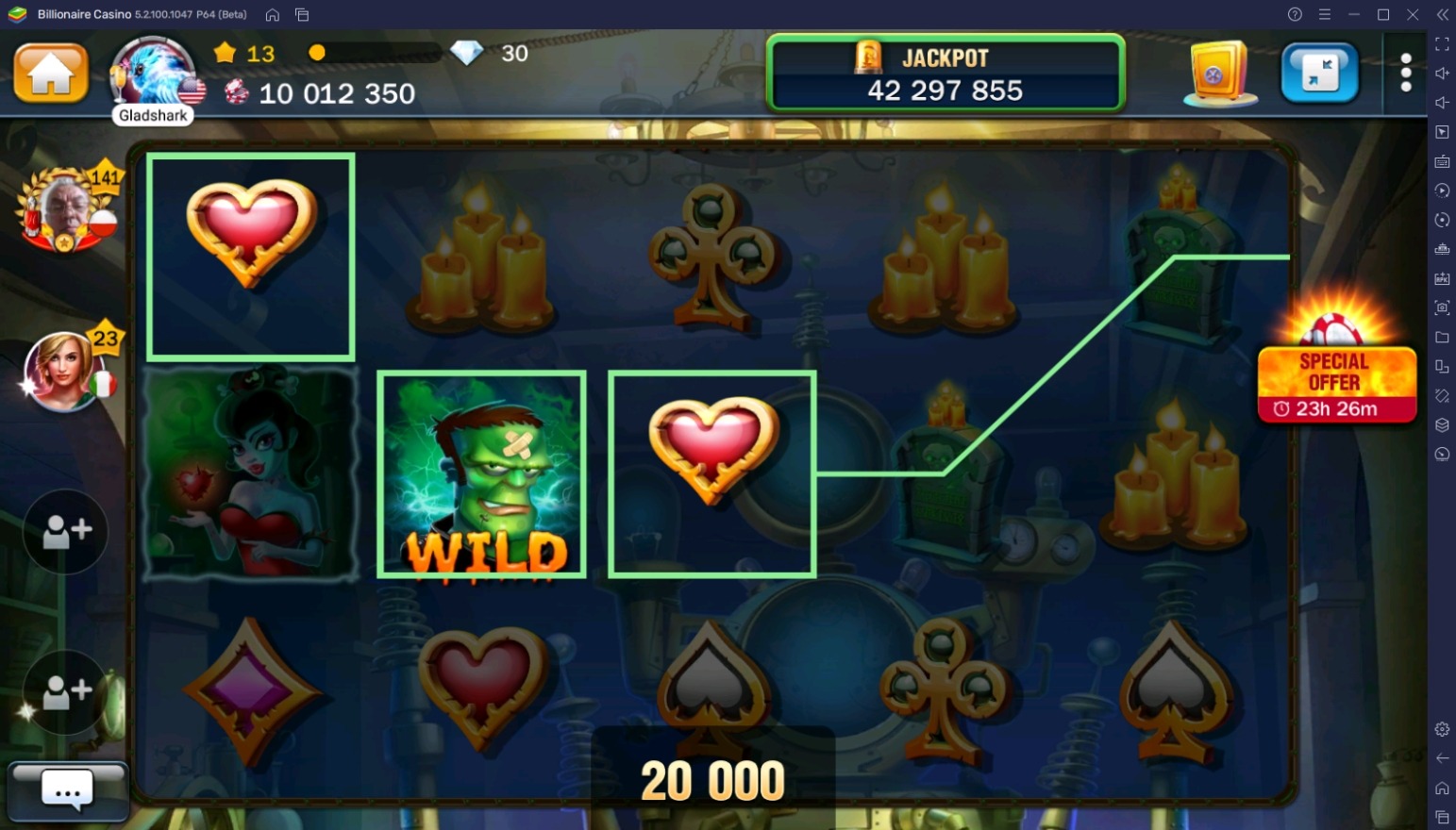 The wild card is probably the most valued icon in the game because it makes getting payouts significantly better. One way machines try to be creative is they change the size or frequency of wild cards. Players should try to find which machines have the best chances of getting wild cards because these are the ones that give a lot of payouts.
Bonus
Bonus icons are specialized icons that depend on the machine being used. The effects of bonus icons vary and can either increase the amount of payout that you receive or initiate a special mini game mode that you can play. Bonuses are often the biggest source of payout in a machine aside from the jackpot because they offer assured amounts or at least give you a relatively high chance to get winning payouts.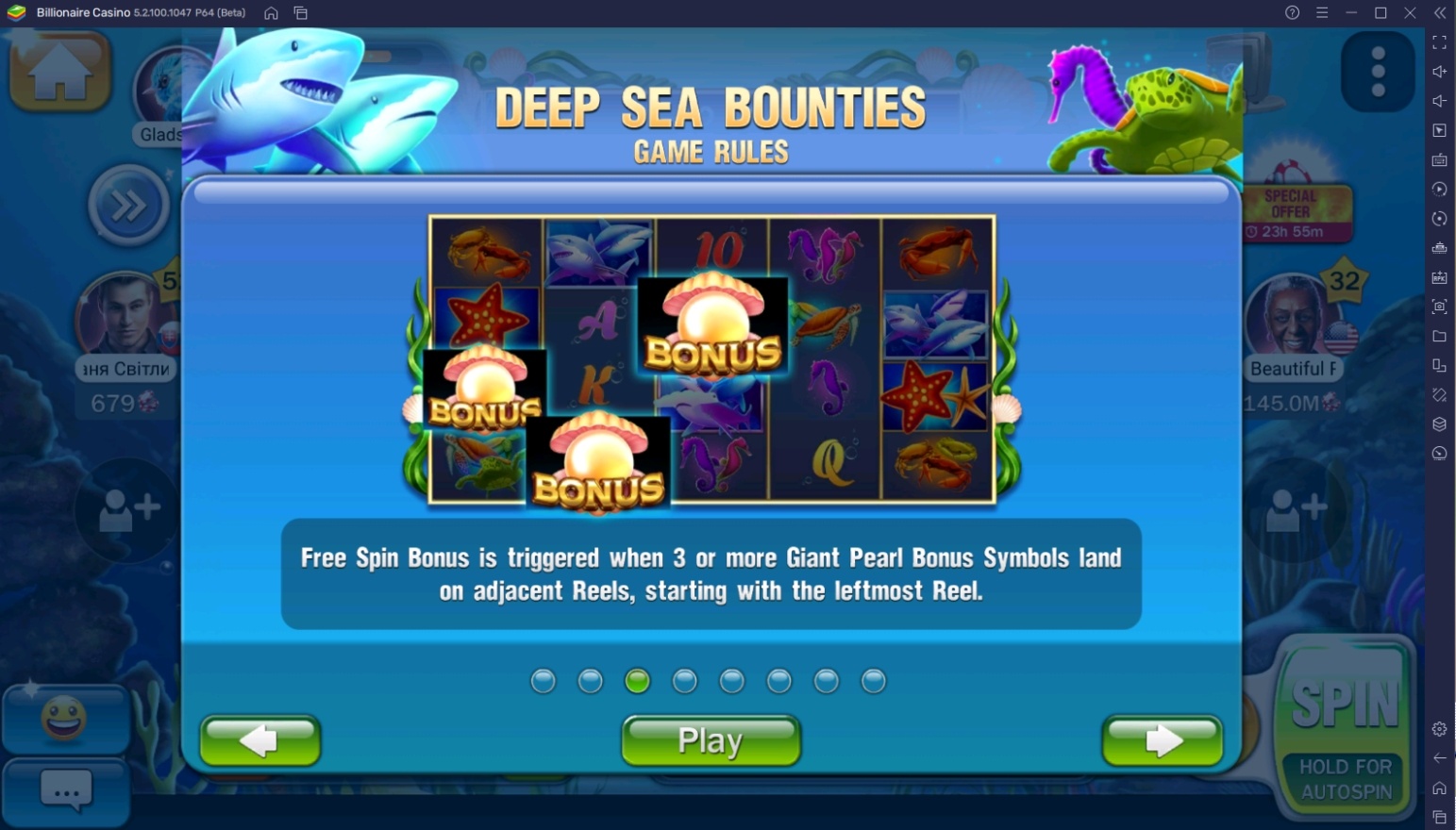 Once again, bonuses are specialized in each machine so the value of the payout is bound to be different from one another. Some machines may have bonuses that don't give a lot while others can be extremely profitable. Try to look for those machines and commit yourself to play there often.
Main Icons
There are two types of regular icons are the Primary Icons and Secondary Icons. The Primary Icon is the main slot type that gives a bigger amount of rewards. Since they offer more rewards, there are fewer primary icons in a machine so they're a little bit more difficult to match in a payout.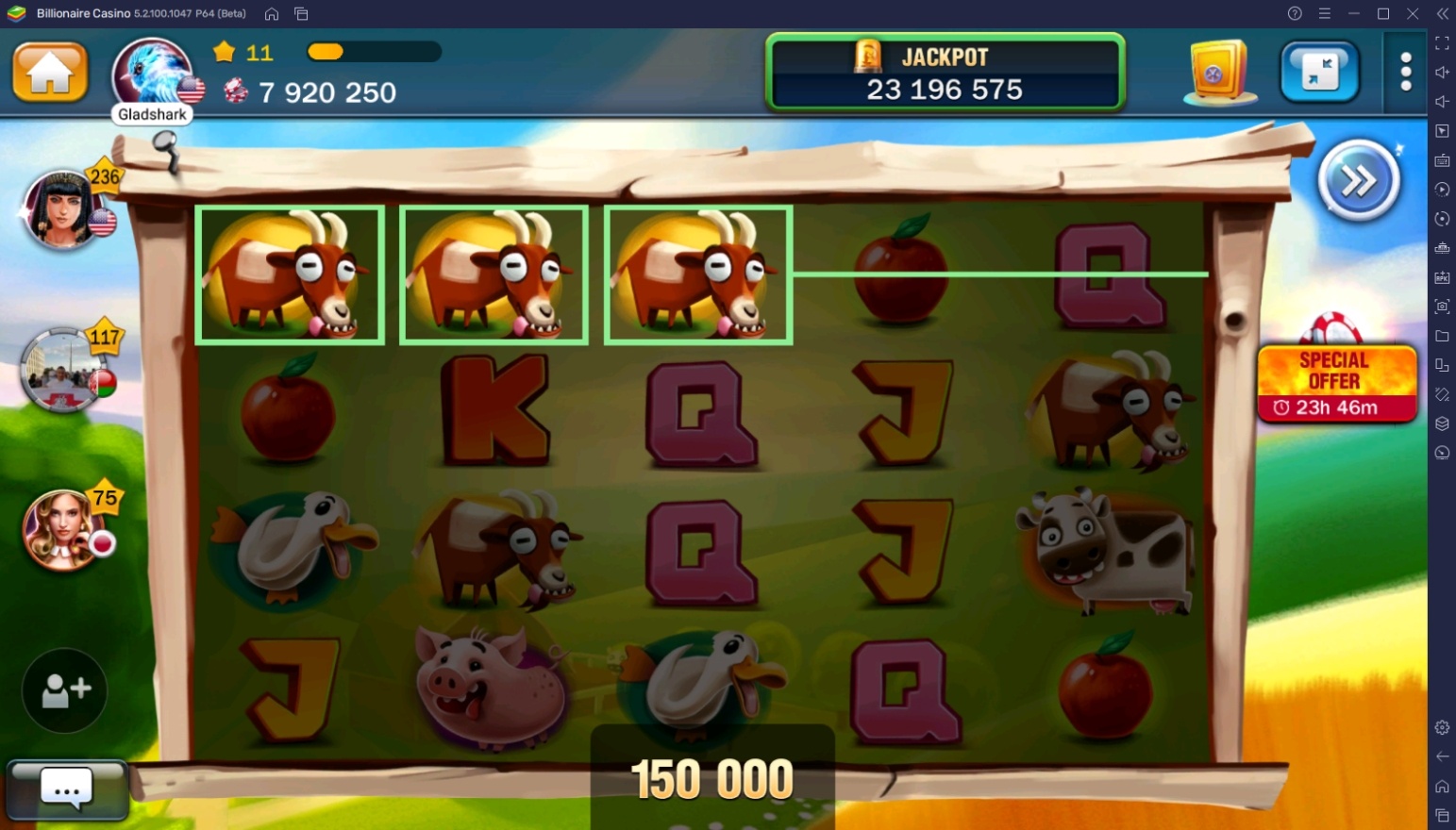 Primary icons are often pictures of main characters in a theme which can either be people or animals. Sometimes, primary icons have specialized borders that highlight them in the machine. Getting these icons will yield a really high payout that is often worth more than your initial bet.
Secondary Icons
Secondary Icons are minor icons that are abundant in machines but have a significantly lower value compared to primary icons. They are easier to get and you'll notice that these are the icons that you keep getting whenever you score a pay line. However, the abundance of these icons means that each individual pay line is worth less than your initial bet.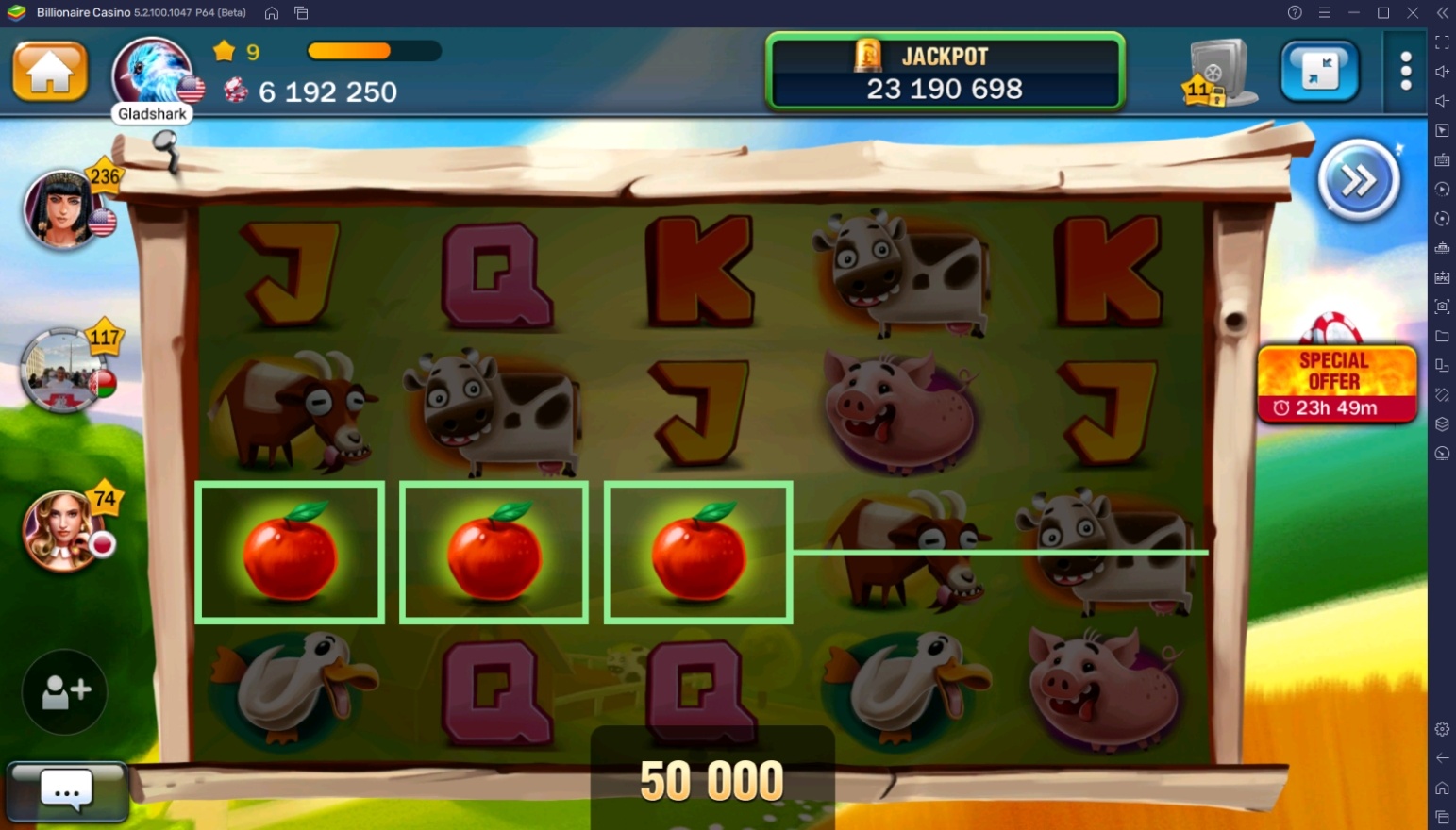 Secondary icons are often pictures of objects or abstract icons and shapes. They don't have specialized borders which highlight them so they look really dull compared to the other icons that are included in the slot. They might be worth less but it's better than getting nothing every time you spin.