News
Square Enix Has Released a New Trailer for Octopath Traveler: Champions of the Continent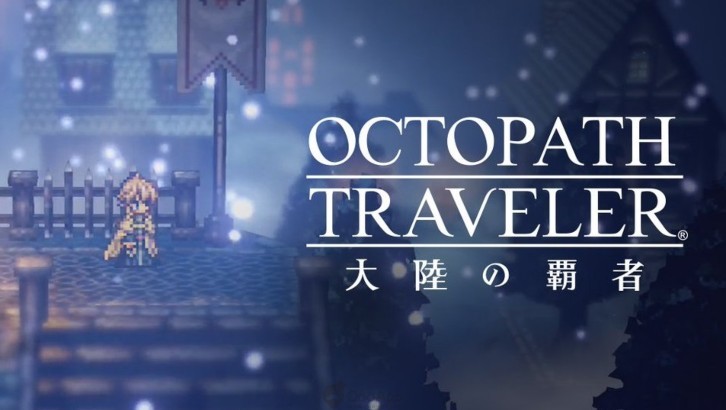 It's been over 2 years since the release of Octopath Traveler on the Nintendo Switch took the world by storm. This game arrived at a generation where RPGs are in flux, often experimenting with new mechanics and systems to keep the players engaged in many different ways. Octopath instead did away with these innovations and focused more on classical RPG elements such as turn-based battles, character progression, unlockable skills, and even an intricate job system that allows players to mix and match different jobs to achieve powerful synergies between the different characters in combat.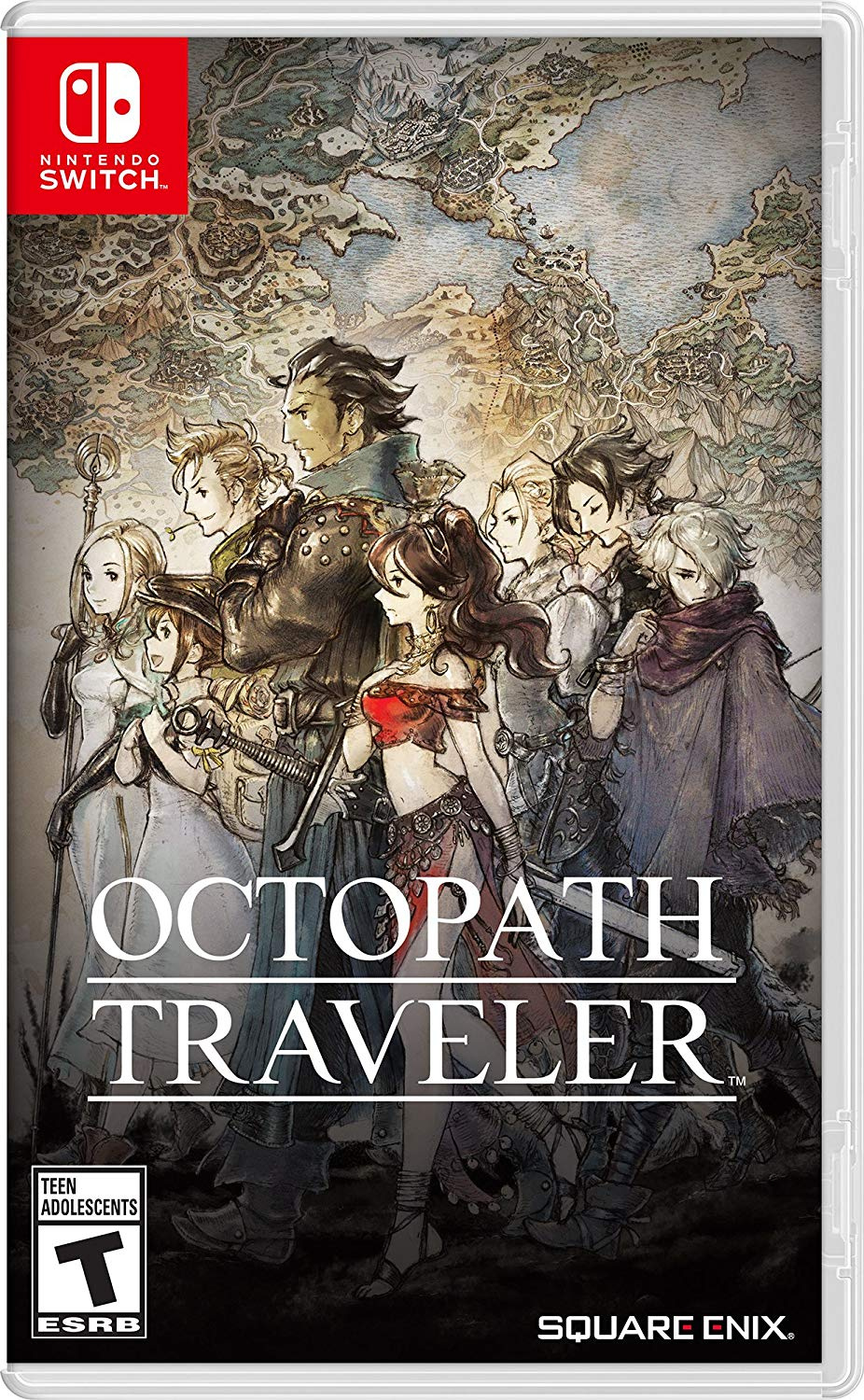 This is a good example of a game that's quite easy to pick up and play, but that requires a lot of effort to master, especially if you're looking to tackle its hardest challenges. Nevertheless, the term "tough but fair" applies here, especially considering the sheer number of viable team compositions that you could create by combining characters. Do you like to brute force your way through enemies, then Olberic is the person for you. However, if you enjoy exploiting character's weaknesses with elemental prowess, then you could definitely add Cyrus to your team.
Suffice to say, Octopath Traveler was a great return to the roots of the RPG genre, and the game was received with marvelous reviews from both the critics as well as the general public.
Octopath Traveler: Champions of the Continent
It's due to the great reception that Octopath received that made Square Enix consider developing a second entry, turning the game into a series. However, what took us by surprise is that this upcoming title is actually a prequel, and a mobile-exclusive one at that.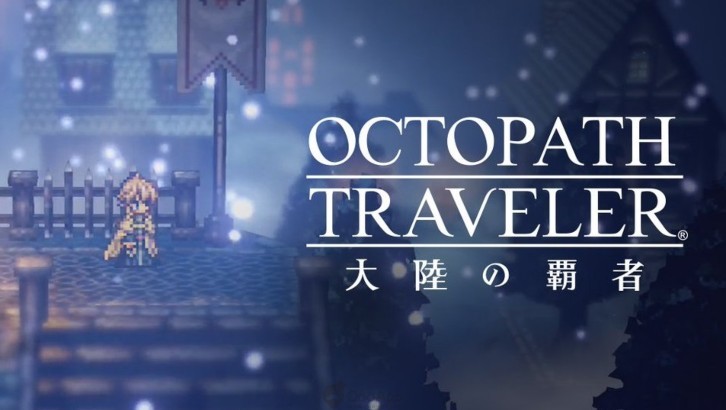 Octopath Traveler: Champions of the Continent will feature appearances from the characters in the original Octopath Traveler, but will focus on the journeys of several fresh new faces. Sadly, all of the promotional material released so far is in Japanese since the game is only scheduled for release in that region for now, which means that we haven't the slightest clue on what they story's about this time. However, we suspect that if the game is received positively in this initial launch, it would get a Western release eventually.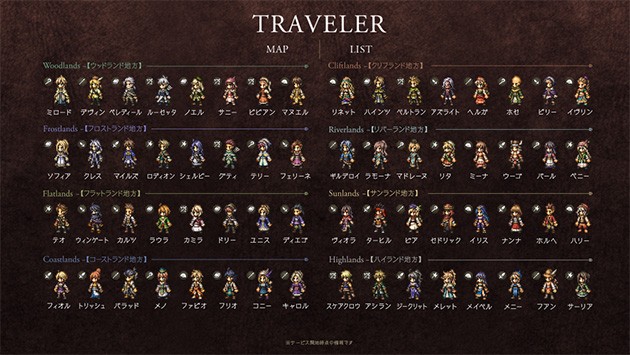 Regardless, from what we can see, Champions of the Continent will feature the same retro art style and animations, but with a larger cast of characters. In the promotional videos, we've seen up to 8 characters in every battle, many of which use different weapon types and elements. Also, the AP, elemental, weapon, and break systems seem to be making a return, which means that the fights in this game will likely be heavy in terms of strategy, and the bosses will probably be very engaging and challenging, just like in its predecessor.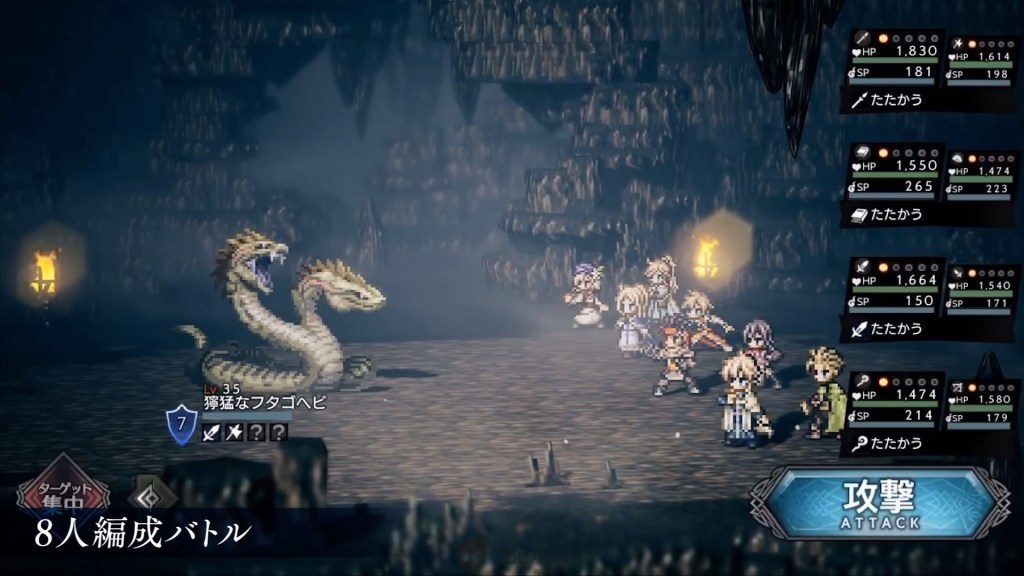 Check out these two promotional trailers that Square Enix has shared in the past few weeks:
Though you likely won't understand much about the story, unless you can read Japanese, you can clearly see snippets of the amazing battle system, as well as some of the maps you'll be able to explore.
Octopath Traveler: Champions of the Continent Release Date
According to the folks at Square Enix, Champions of the Continent was scheduled for release in 2019, though it was delayed considerably, with a new release date in Japan for October 28, unless something comes up and delays it once again.
What do you think of this prequel to one of the best RPGs to come out in the past decade? What are your hopes and dreams for it? We'd love to read your comments in the section below!